Discover Croatia by Boat – Excellent Tour Guide by Millemari for Sailing the North and South Coast of Croatia (in German)
Last update: Thursday, February 2, 2023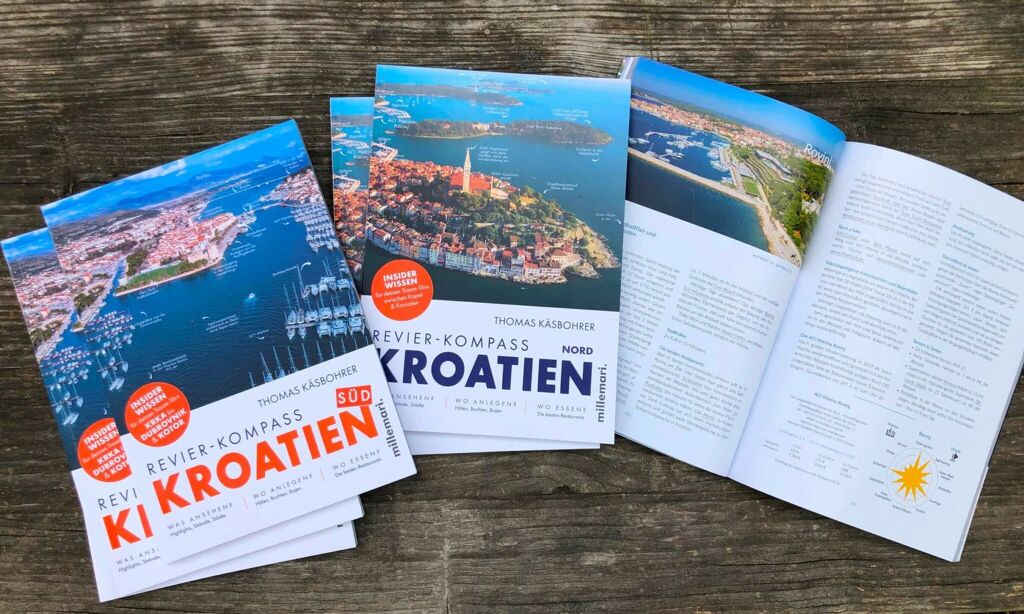 If you are travelling to a country unfamiliar to you, bringing a travel guide with you is a good idea. Having a tourist guidebook is also convenient for you to broaden your knowledge of a country you are visiting for the second or third time. Either way, a good paperback copy can help your sailing experience be more enjoyable and memorable.
Croatia may be a small Mediterranean country, but there is plenty to see during your sailing vacation. Naturally, you want to take your time with your stay. But you also want to experience as much as possible from both a sailing and sightseeing perspective. To make it a bit easier for you, we have got a hold of an exciting read that allows you to make the most of your stay in Croatia.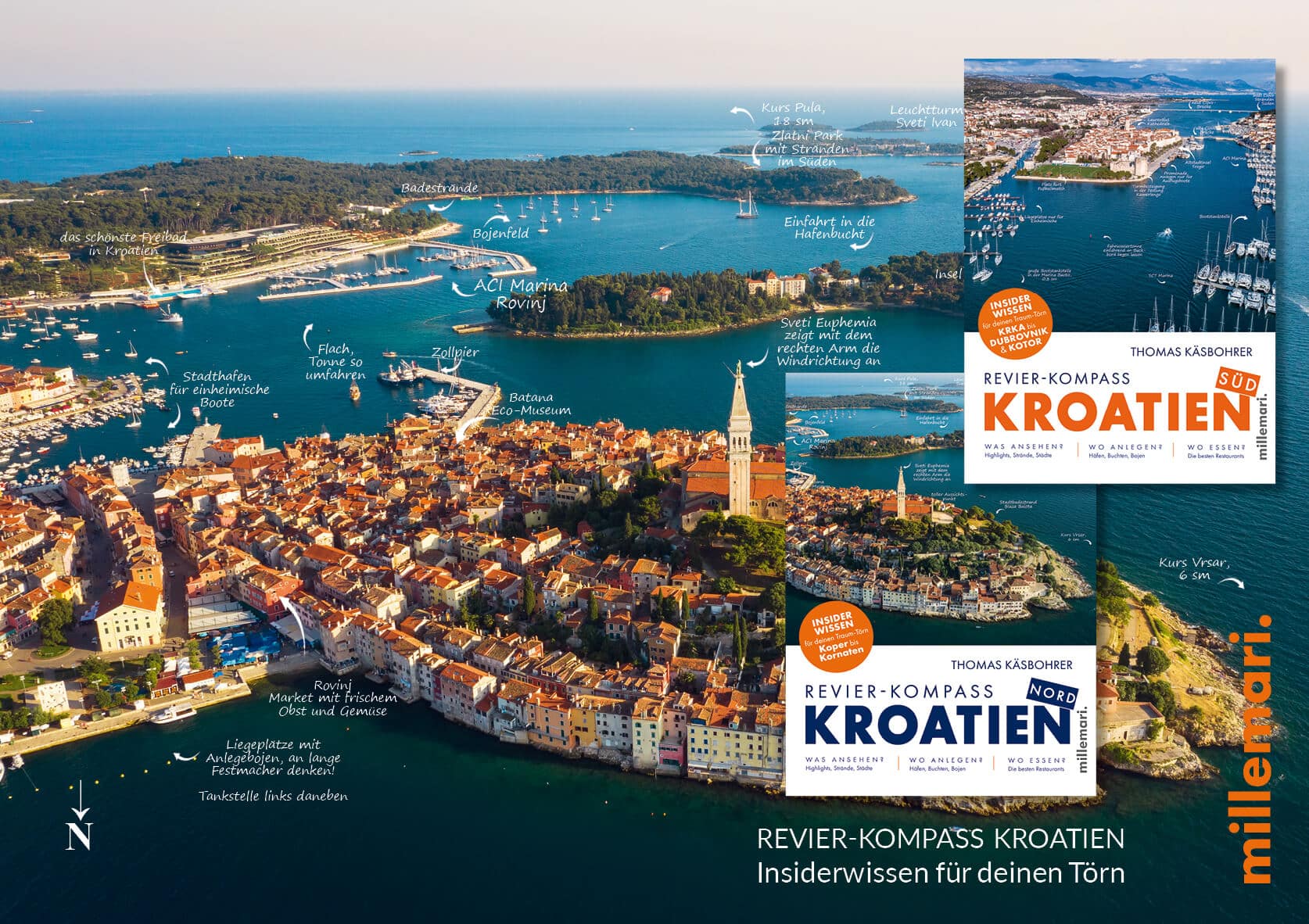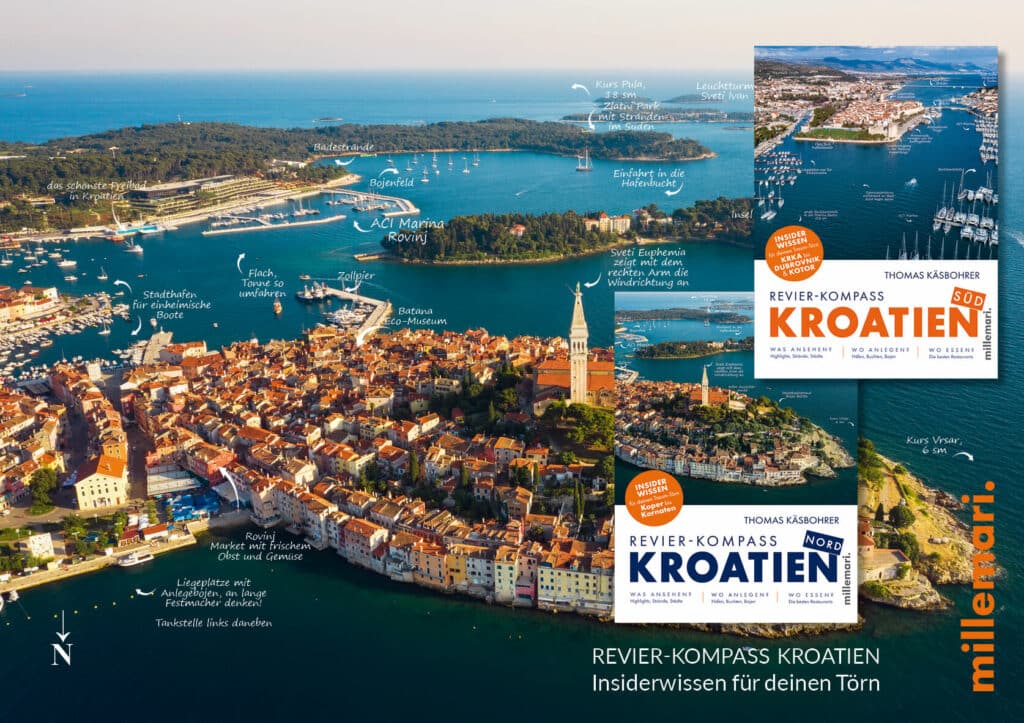 A Guide for All Sailors
"Revier-Kompass Kroatien" is a travel book published by Millemari that points out popular Croatian sailing attractions. It also shows fascinating locations that would otherwise go unnoticed. It's split into two parts: North Croatia, which includes sailing in Slovenia, and South Croatia, which includes sailing in Montenegro.
The travel guide is written by Thomas Käsbohrer. Thomas is a reporter and author who is passionate about sailing so much that he usually spends around half a year on a boat. After each season, he likes to put his experiences into words, which is how this paperback tour guide came to life.
He sailed the Croatian coast to learn the details of each destination. Thus, the guide will tell you how to get to your desired place, where to get the best berth, what is worth visiting, and where to get a taste of delicious Croatian cuisine. Skippers will also benefit from the information in "Revier-Kompass Kroatien." The guide marks the locations of gas stations, the cost of moorings, and safe places in case of a storm.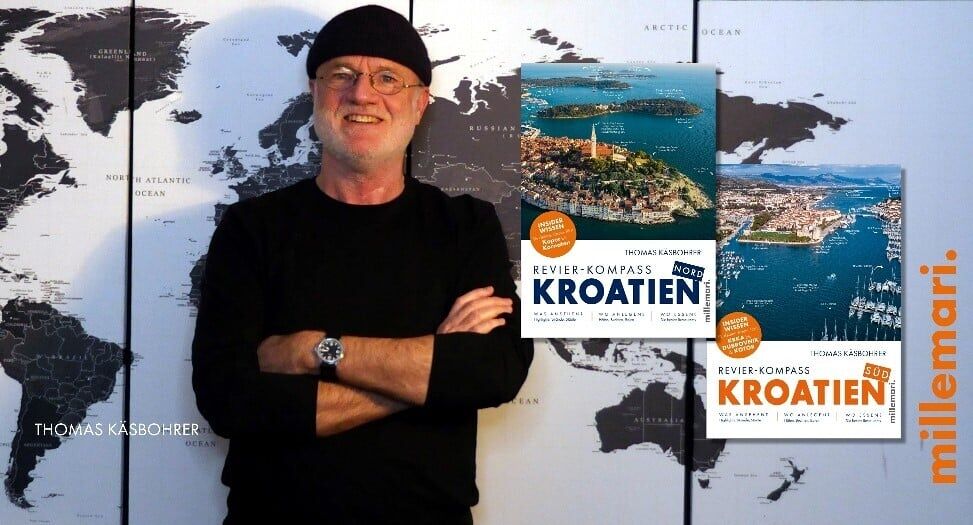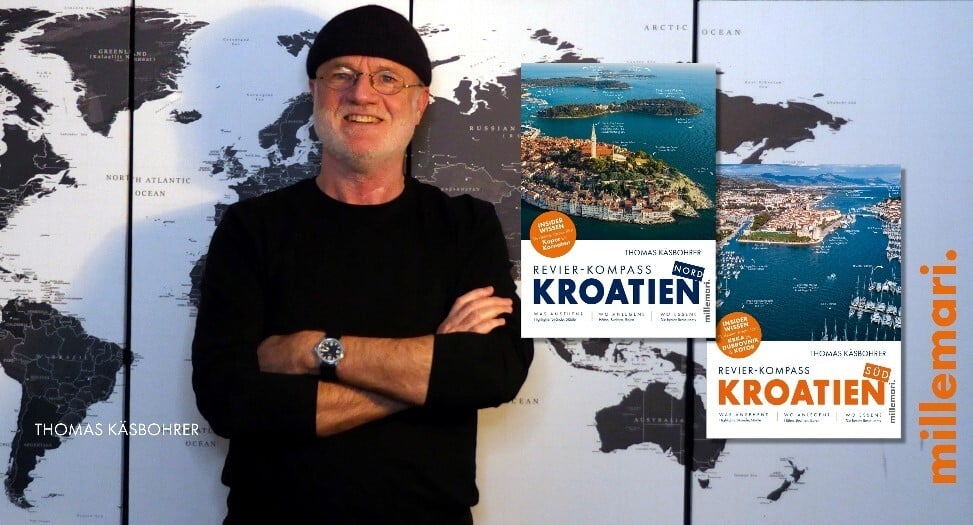 The Guide Confirms Croatia Is a Sailor's Paradise
This fantastic travel book is filled with photos that show Croatia is truly a sailor's paradise. With it, you will learn about the culture, history, and customs of Croatia and its people. You will discover Croatia! And not only will this help you understand your surroundings better, but it will also make you more prepared for your sailing trips in the future.
The guide is well-written, easy to read, and focuses on the most important aspects of a particular destination. At the end of individual sections of the "Revier-Kompass Kroatien" guide, you are given a visual representation of the author's detailed assessment of each destination. This includes how attractive the destination is from a tourist's point of view, family-friendliness, the quality of service in marinas, value for money, and many more.
This way, you can see if a destination is worth visiting before you hop aboard your charter yacht. And we must be honest and tell you it will be challenging to plan a sailing itinerary for you. Why? Because every nautical mile of the Adriatic coast is breathtaking, awe-inspiring, and resplendent.
Those are big words that Croatia, Slovenia, and Montenegro certainly live up to. We invite you to discover that through the guidebook that will be with you during your sailing vacation in Croatia.
Get Hold of Your Copy of "Revier-Kompass Kroatien"