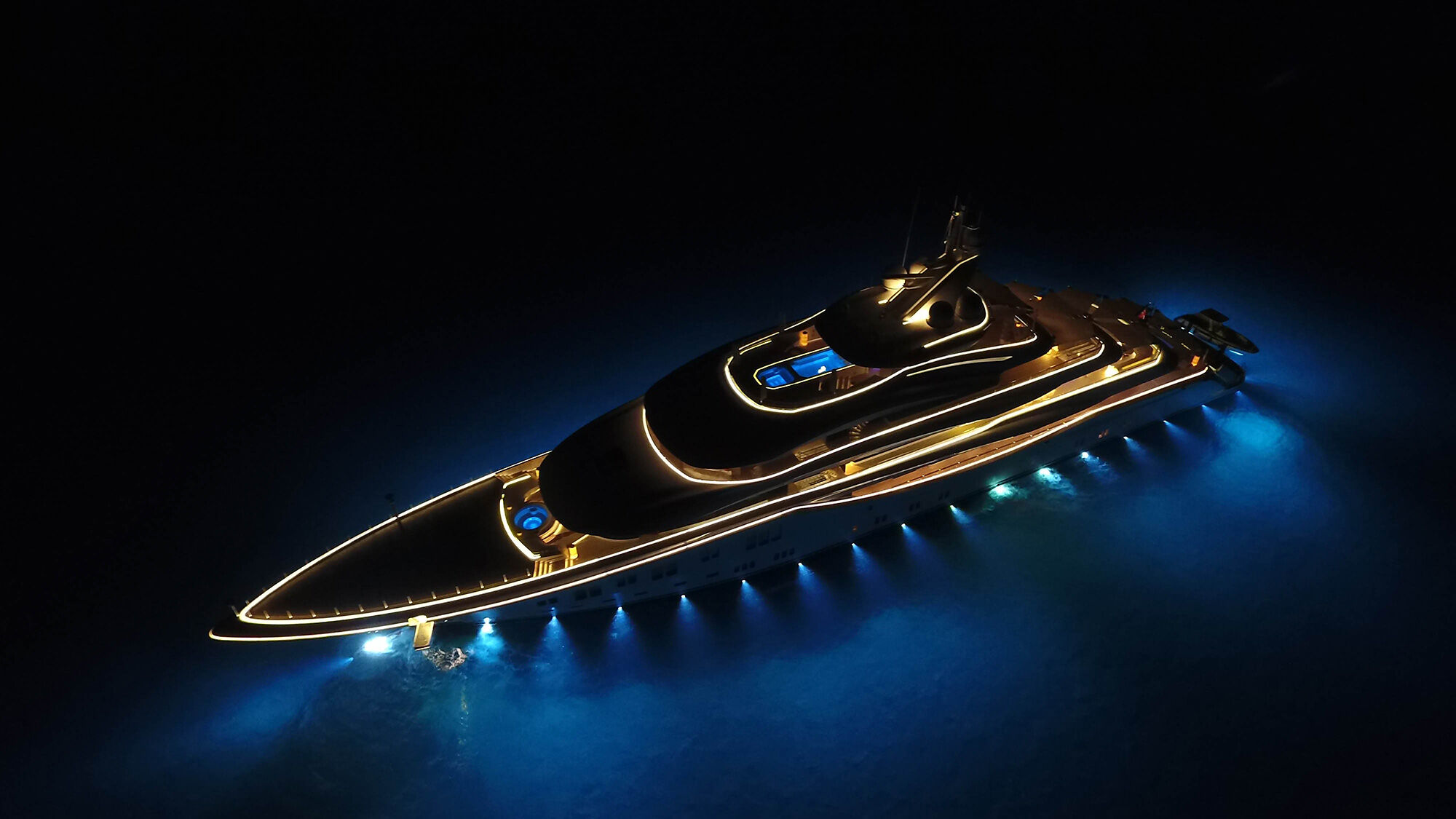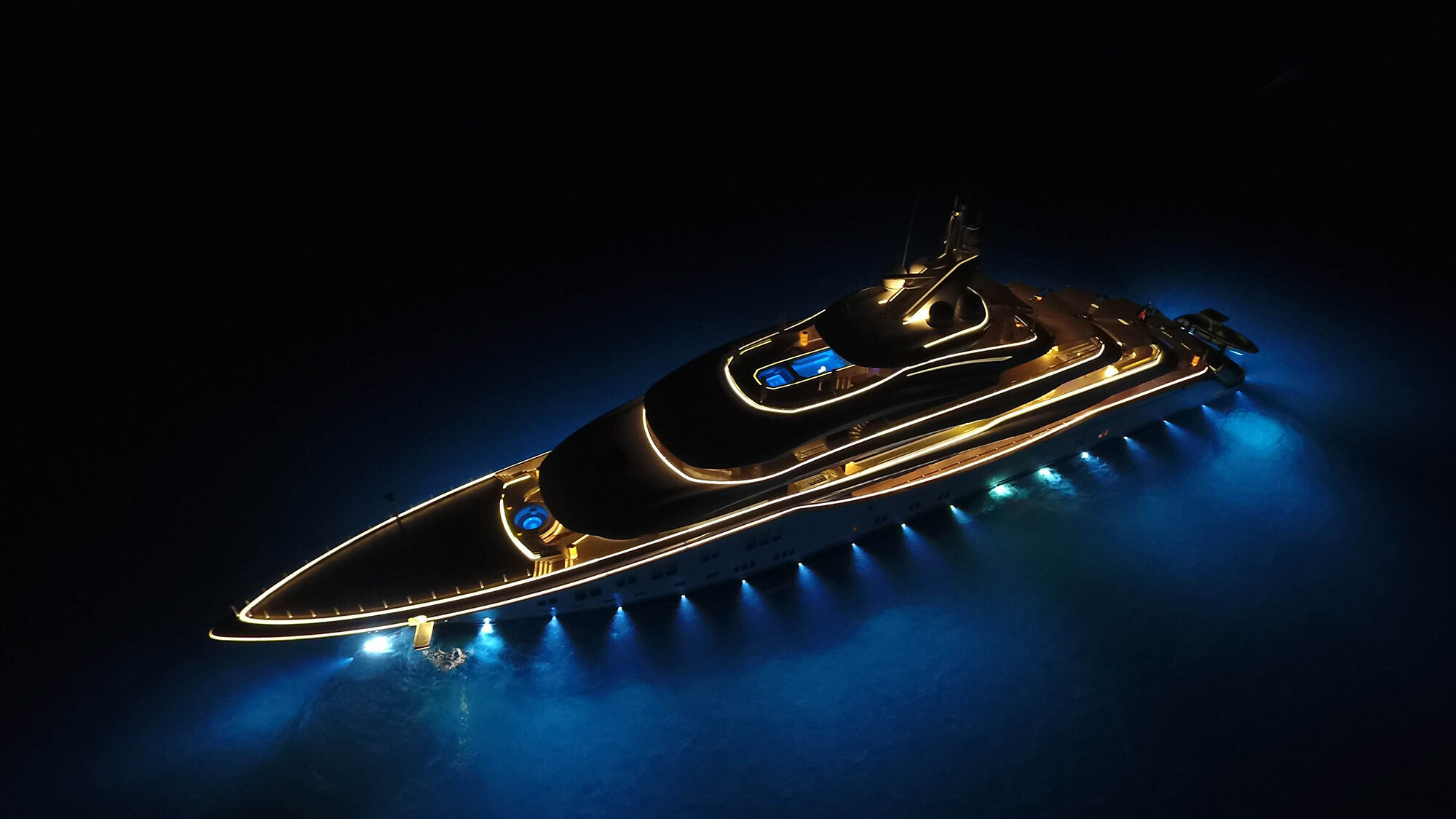 BLACK SAILING WEEK
Up to 40% discounts and extra 5% on all bookings made until November 30th, 2022
Sailing with friends
Sailing with friends can be an awesome experience where you get away with your closest buddies and have some of the most memorable experiences of your life! According to psychologist, regular holidays with friends are one of the best ways to stay happy. Sebastus Sailing offers sailing trips for friend groups to some of the most stunning locations around the world.

Create Unforgettable Sailing Memories with your Friends
Party islands, beautiful towns, sandy beaches, water activities and everything in between. Gather your friends, choose the destination and have a blast sailing holidays!
Croatia, Greece, Italy and Spain are the most popular destinations for sailing with friends. Besides the fact that these are all very popular sailing destinations, there are many fun and interesting things to see and do there.
Let us not forget to mention that the party goes on till latte at night here.
When sailing with friends, these destinations offer the best balance of adventure, fun, and stunning scenery that will make your getaway truly memorable.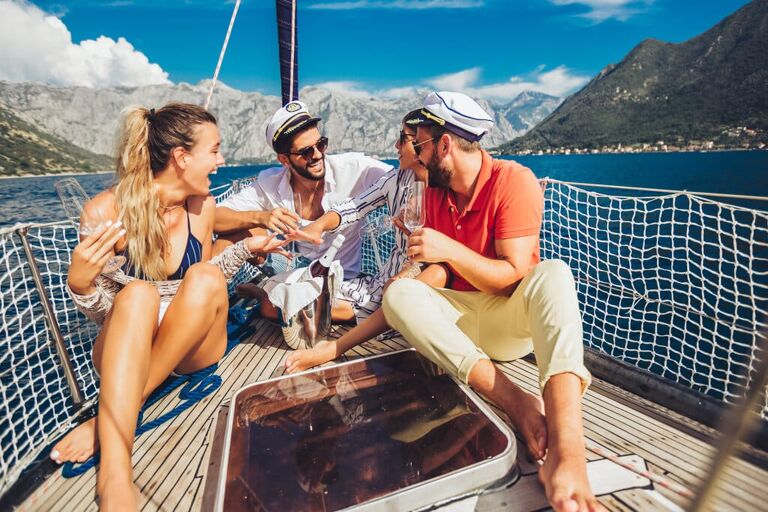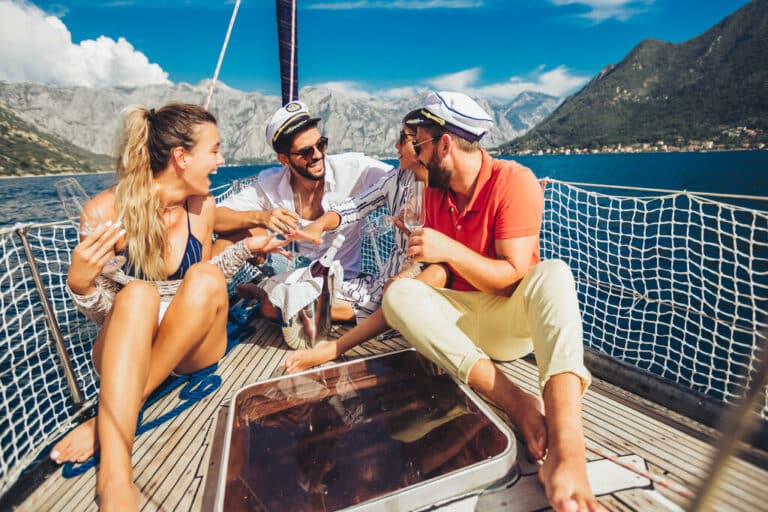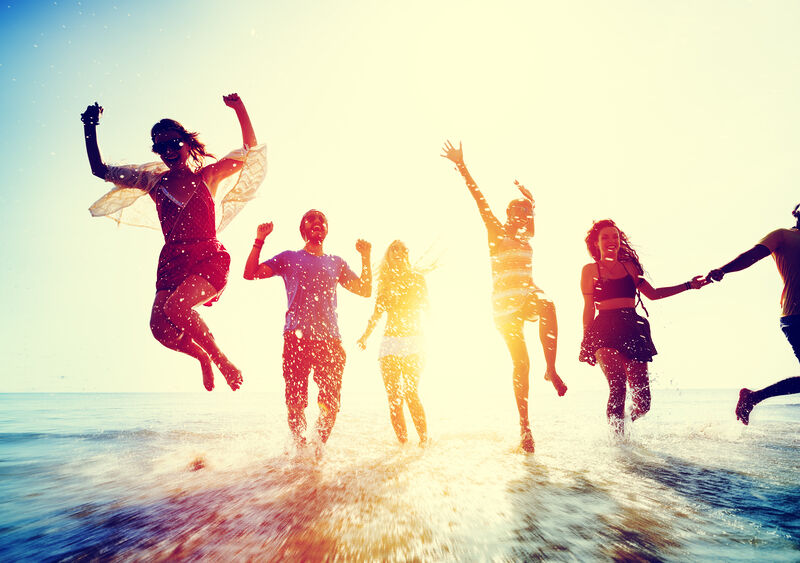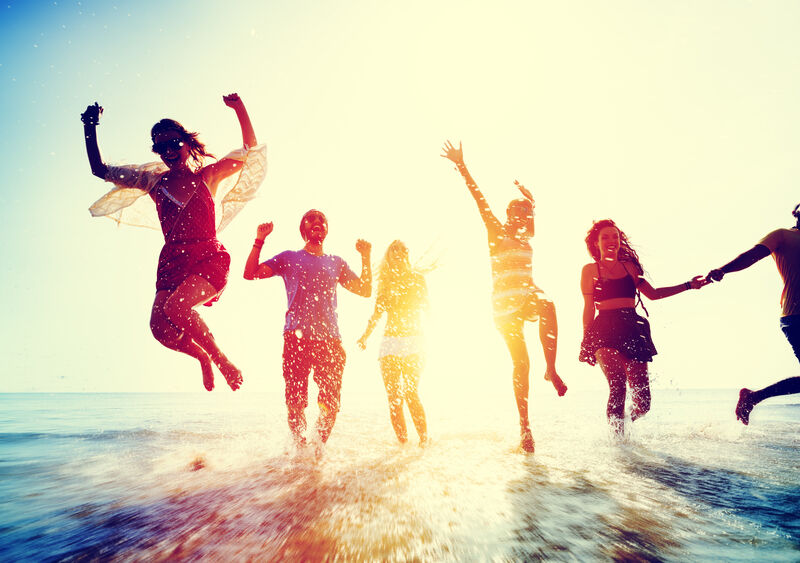 Fun and exciting routes
Our team is dedicated to finding destinations that will fit your wishes. With their extensive knowledge, our travel experts will plan your routes that will cover locations with enough day and night activities, attractions and anything that may interest your group.
One suitable example of an ideal destination for your friends sailing vacation is none other than Croatia – the weather isn't so unpredictable so you don't have to worry about external weather elements raining on your parade.
Of course, this is just one popular sailing trip for friend groups. We always work with your group to ensure you're sailing to a destination everyone will enjoy.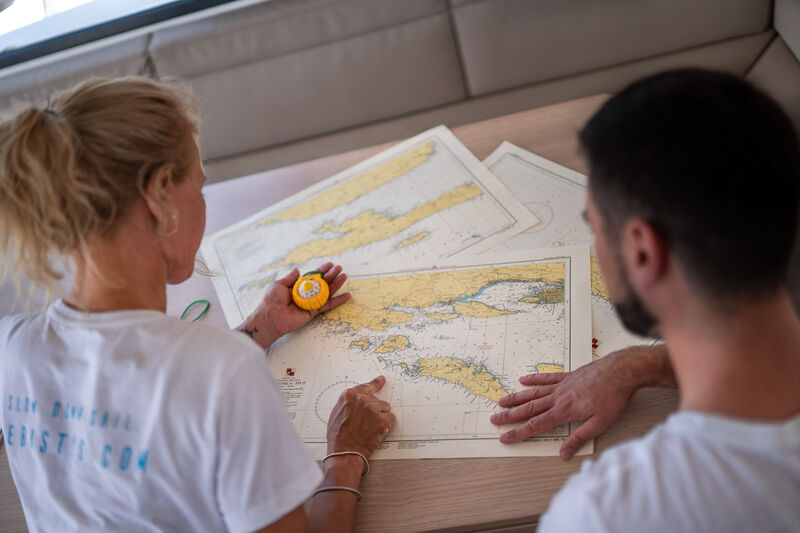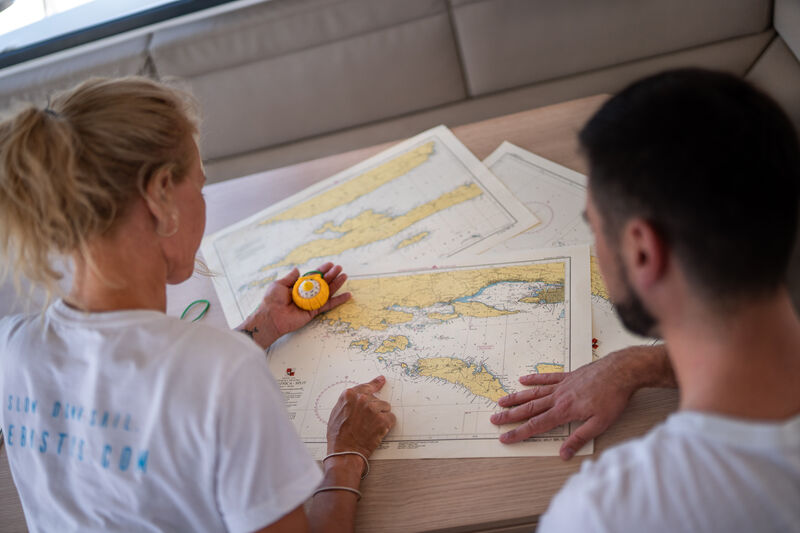 Professional friendly crew
There are many things that make your friend yacht charter the dream vacation but in the end, the crew is the one that delivers the ultimate experience. Our crews are passionate about delivering five-star hospitality. Besides the captain there are also hostesses and chefs that can make your vacation the experience of a life time.
Your friends can relax, spend a full day on the water, or explore a new city completely stress-free
Friends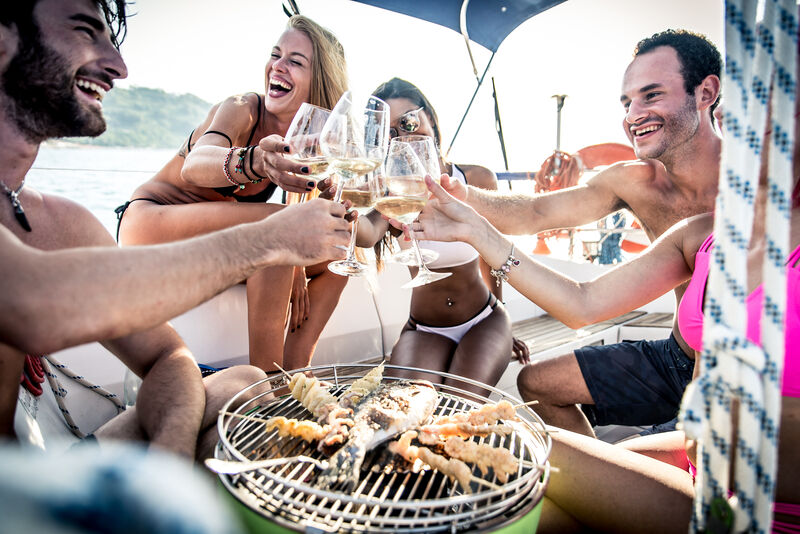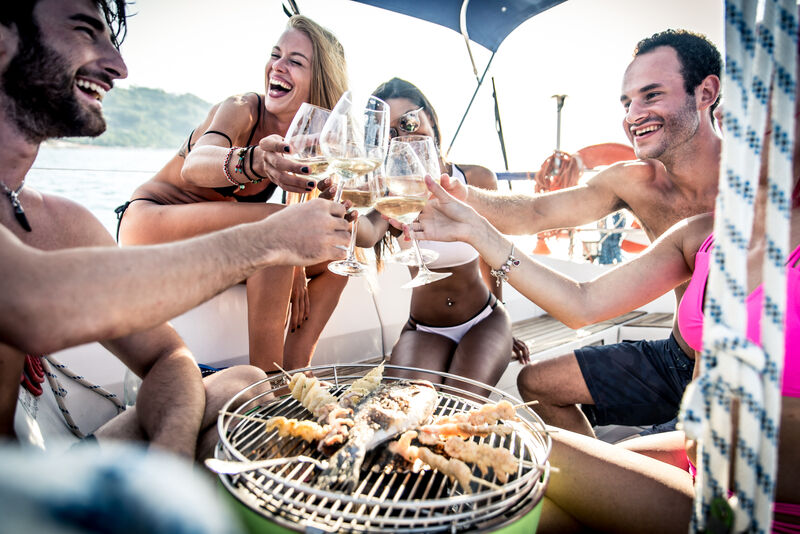 All inclusive or Self Catering
We will arrange a worry-free holiday for you and your friends. You sit back and enjoy hanging with your buddies while we take care of everything else. The planned route, crew and safety equipment are all arranged and included in this package.
We also offer options of all-inclusive food & drinks and self-catering to accommodate the dietary needs of your friend group.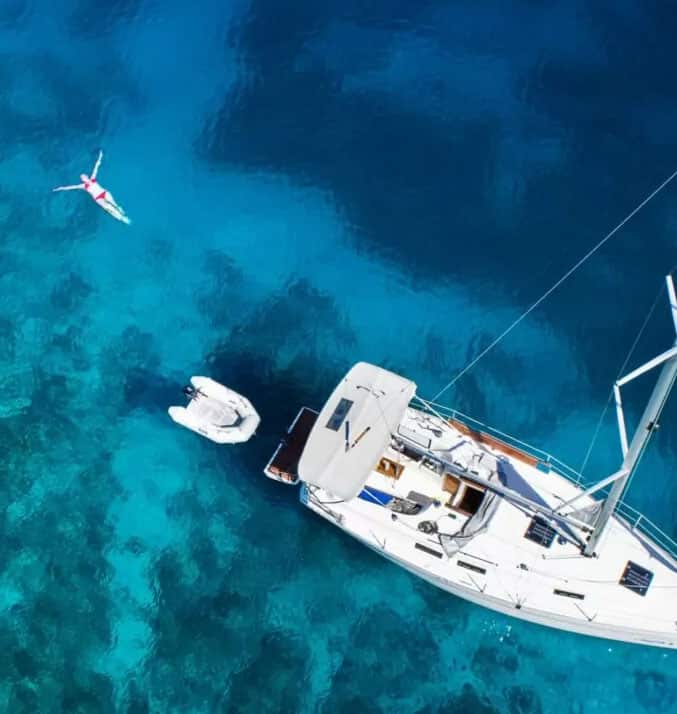 No questions left unanswered
We will prepare you the best way we can and answer questions about the route, travel information, insurances, activities, safety measures, crew info, and all other aspects required to make your sailing adventure a smooth and pleasurable one.
Boat types for a perfect sailing getaway with friends
Picking out the type of boat to go with will generally come down to your budget, the group size, and preferred method of sailing.
Not sure which one is suitable for you? Talk to our team and get professional suggestions and ideas for your sailing trip.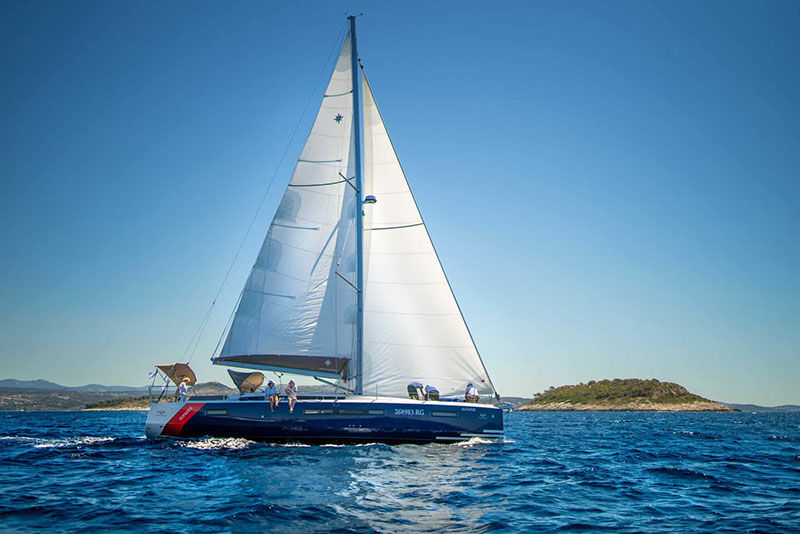 Sailing boat
Suitable for active and adventurous groups. Sailing boats can fit up to 12 people with crew included. If you and your best buddies wish to experience real sailing then this is the right boat for you!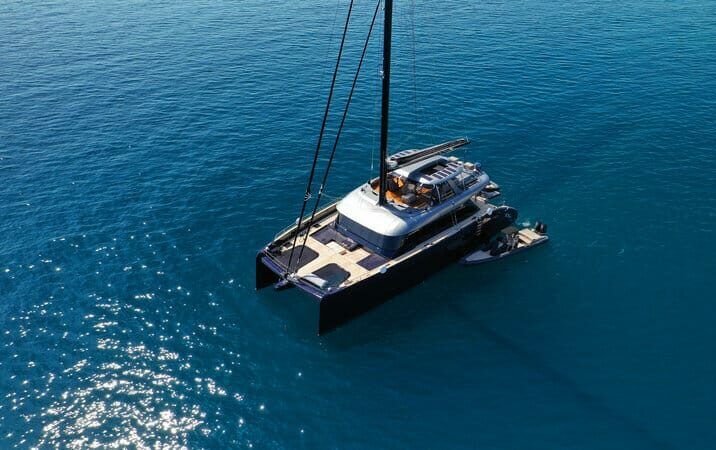 Catamaran
Catamarans provide comfort and a smoother sailing experience than the sailing boat. Perfect for groups that enjoy sightseeing, swimming and sunbathing. Suitable for up to 12 people with crew included.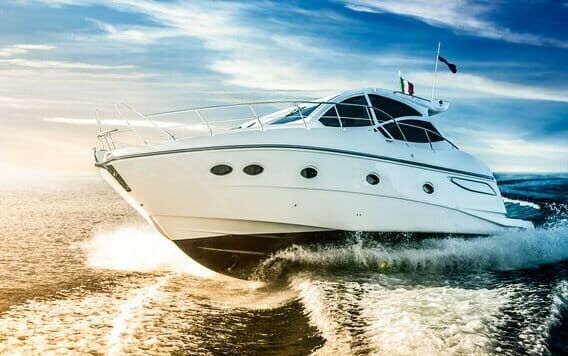 Motor yacht
Luxury type of holidays with fully crewed service. A wide range of water toys is available on such boat type for great fun.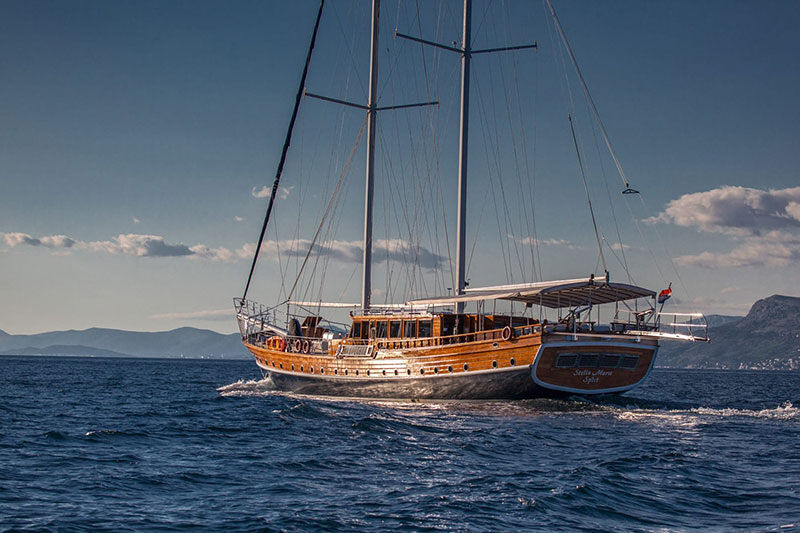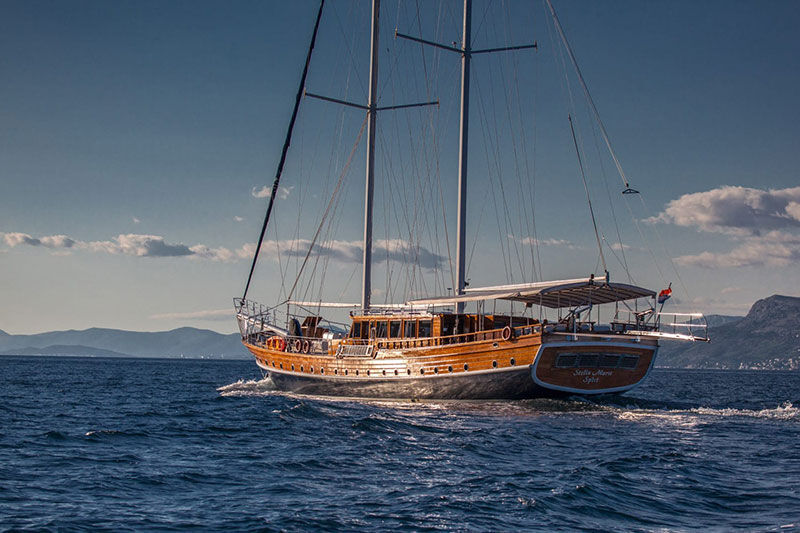 Gulet
Perfect for larger groups with fully crewed service. Gulets have a very spacious deck for outdoor relaxation and fun and a wide range of water toys. Can fit up to 20 people.
Have a question about this package?
We have answers to your questions. So don't hesitate to get in touch with our team today!
Enquiry about Sailing with friends
Don't hesitate to get in touch with our team today!
Moments
Travelers experience
Check out what our guests said about their experience sailing with us. Our guests satisfaction is our main priority.
"The sailing trip was just fantastic! Thank you for organizing! It was really great! A large share of course goes to the skipper Marco.
"I had a chance to spend a wonderful week of sailing in Croatia. Everything went smoothly and was well organized. I highly recommend it  and I would gladly do it again."
"We spent a great week sailing in Croatia as a family. Thanks to our skipper Korado we got to know beautiful beaches, snorkeling paradises, beautiful landscapes and friendly villages. It was a super relaxed family vacation! 🤩"
"We loved our week aboard a sailing boat. The company is very organized and it was super easy to book the trip the way we wanted. It's a very personalised service. Our skipper, Filip, was very nice and helpful"
"It was a truly fabulous trip and Zrinka was an exceptional skipper.
She Really fitted into our family unit and cared so much every day to take us to all the best places.
Best wishes and many thanks again for organizing such an incredible trip for us"
"It was a wonderful trip with beautiful bays and beaches. It was a pleasure to spend this week on a sailboat. All staff and skipper are very friendly and organized. Everything was perfect."
"Vesna and the Team have been helpful from day1 in accommodating our requests and always made sure throughout the process to satisfy our needs. Would definitely recommend the company!!"
Practical Sailing information
Use lotions with high protection factors
As for any type of summer vacation, the sun is your biggest frenemy. Use waterproof lotions with high protection factors and ensure physical protection from the sun.
Clothes & packing list
Documents and essentials
As in real life, you have to have personal documents always beside you. We recommend you bring your health insurance card with you – just in case. Also, bring cash. Not all places accept credit cards. You are responsible for the documents and money you bring to keep them safe.
Clothes
Even though it is summer, there is always a possibility that the nights and winds are cold. So be prepared.
Check the weather forecast and pack clothes for sunny and cold days: bathing suits, summer dresses, shorts, t-shirts and don't forget to bring something warmer or waterproof.
Shoes are also very important! During the days you will probably be barefoot but in case of rain bring some non-slippery shoes. Or if you want to blend in – buy so-called boat shoes or some sports shoes that are made for easier moving on the deck.
Water-resistant bags
Water-resistant bags are life saviors for your electronic devices. Bring those with you so your phone and camera can sleep safely.
Hygiene and health concerns
Bring along ecologically acceptable items for personal hygiene. Always keep in mind the sea and environment protection.
Also, sometimes you have to bring your own beach towels. You can always ask us and we will check with the charter of your boat.
On your sailboat there is already a first aid kit, but if you want you can take a small one with you. Also, if any family member has prescription medicines, take them with you.
Take something with you for seasickness, mosquito protection, and insect bites. 
What kind of boat to choose?
The type of boat that is best suited for the upcoming trip depends of course on the personal wishes and expectations of the guests.
The offer in Croatia includes the following options from which you can choose: sailboats, motorboats, catamarans and gulets.
Sailboats are one of the most popular ways to explore the seas. They are not only ideal for family holidays but also for active sports trips. However, to steer a sailboat you will need sufficient experience and knowledge.
Motorboats or yachts are not only very practical and comfortable but also convince by their speed. Their price and their fuel consumption are often higher.
If you are looking for more space and stability in addition to comfortable comfort, you should consider a catamaran. This type of boat offers generous space both in the saloon and in the cabins. A further advantage is the close anchoring possibility on the shore.
For guests who long for absolute relaxation without having to worry about the boat, a gulet is ideal. This variant includes a crew that will take care of all your needs.
What should one have in mind when making a decision:
The number of people
Do you need shared or single cabins?
How much space and comfort will be offered?
How much does it cost to rent a boat in Croatia?
It could be from 80 eur per day in the low season up to 500 eur and more per day in the high season depending on boat type.
The rental price depends on the type of boat, period of the year, whether you need a crew or bareboat and boat size.
If you're renting a motorboat in Croatia the price can vary from 80 eur/day for a smaller boat up to 500 eur per day for a bigger boat.
Renting a catamaran in Croatia can vary from 300 eur per day and goes up to 900 eur and more for crewed bigger and more luxurious catamarans.
If you are looking to renting a sailing boat in Croatia it will cost from 160 eur per day for a smaller sailing boat and up to 700 eur per day for a crewed sailing boat.
Luxury yacht rentals in Croatia start from 2.500 eur per day but can also go up to 20.000 eur per day.