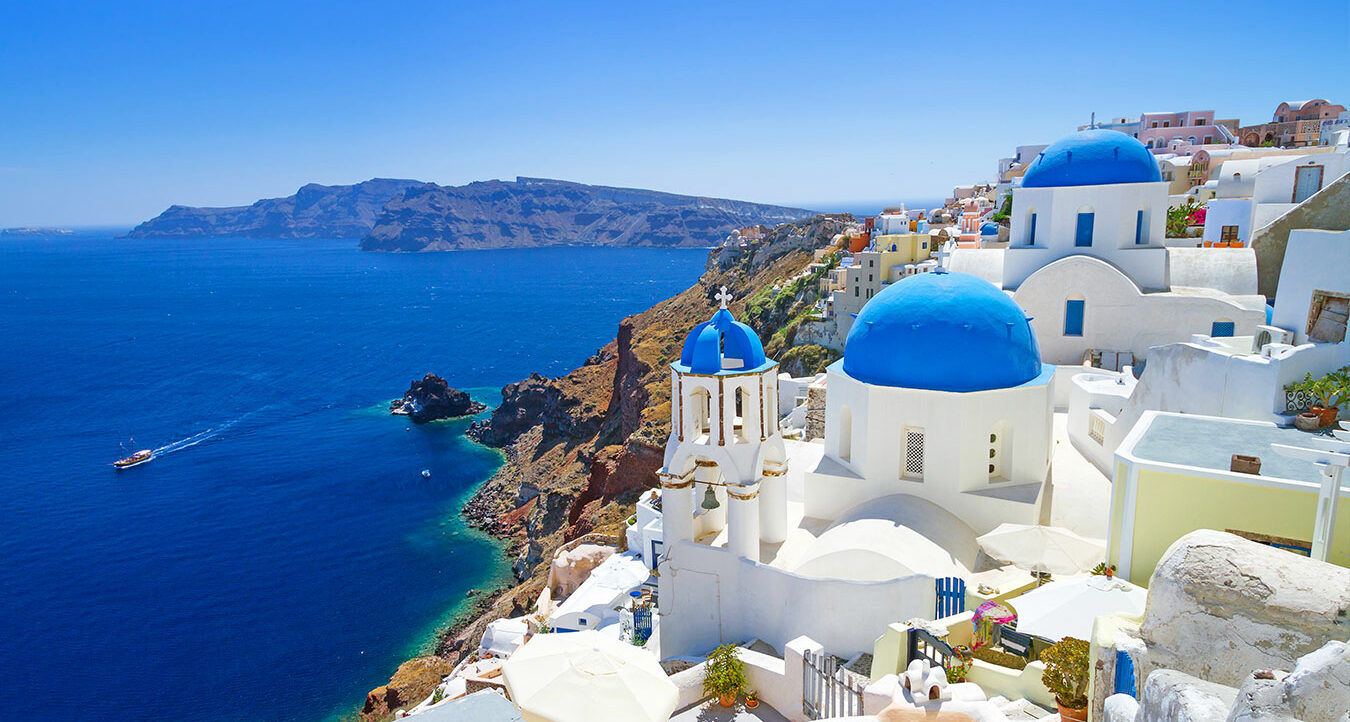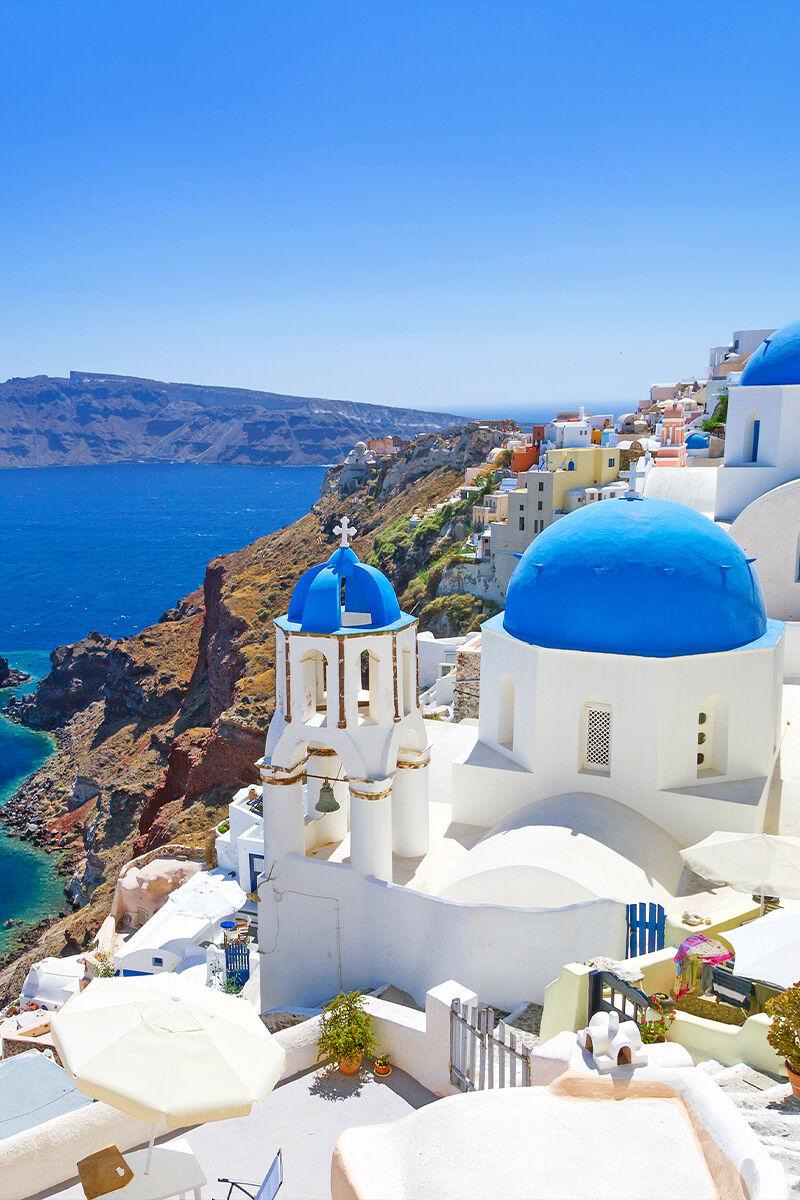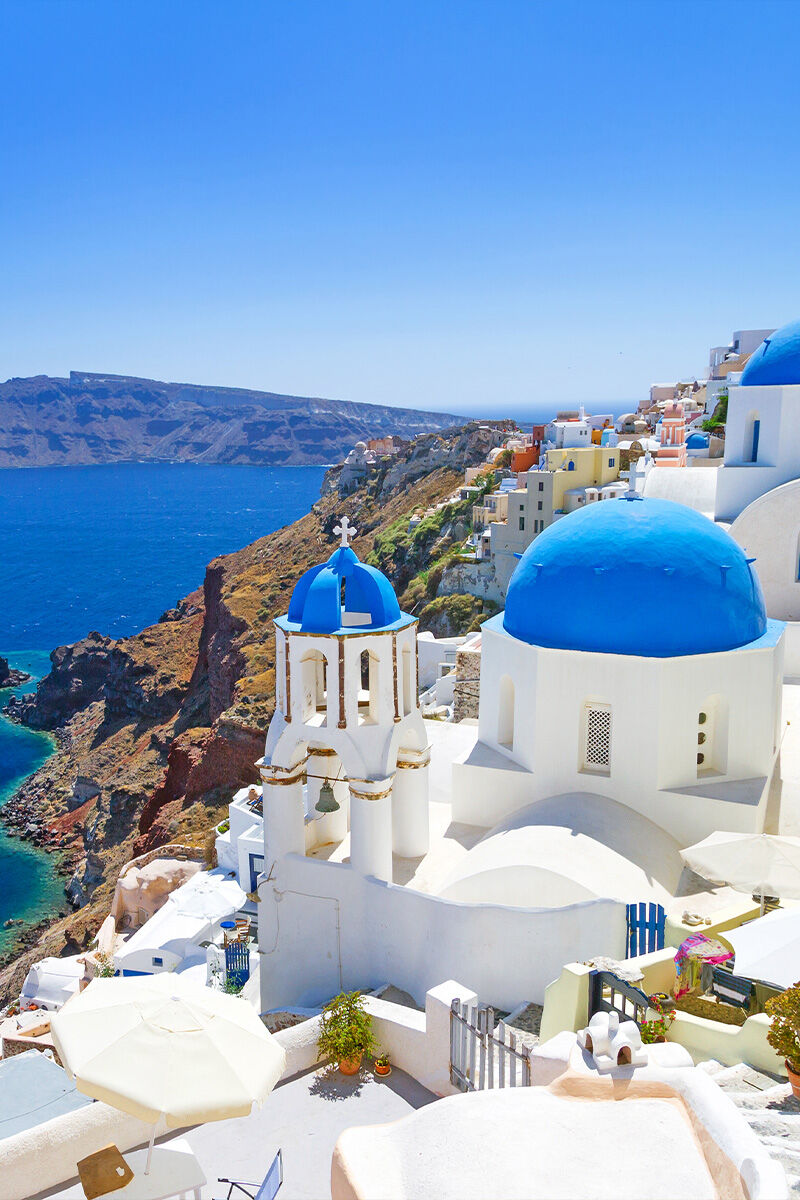 Sailing Holidays in Greece
Stunning Sailing Holidays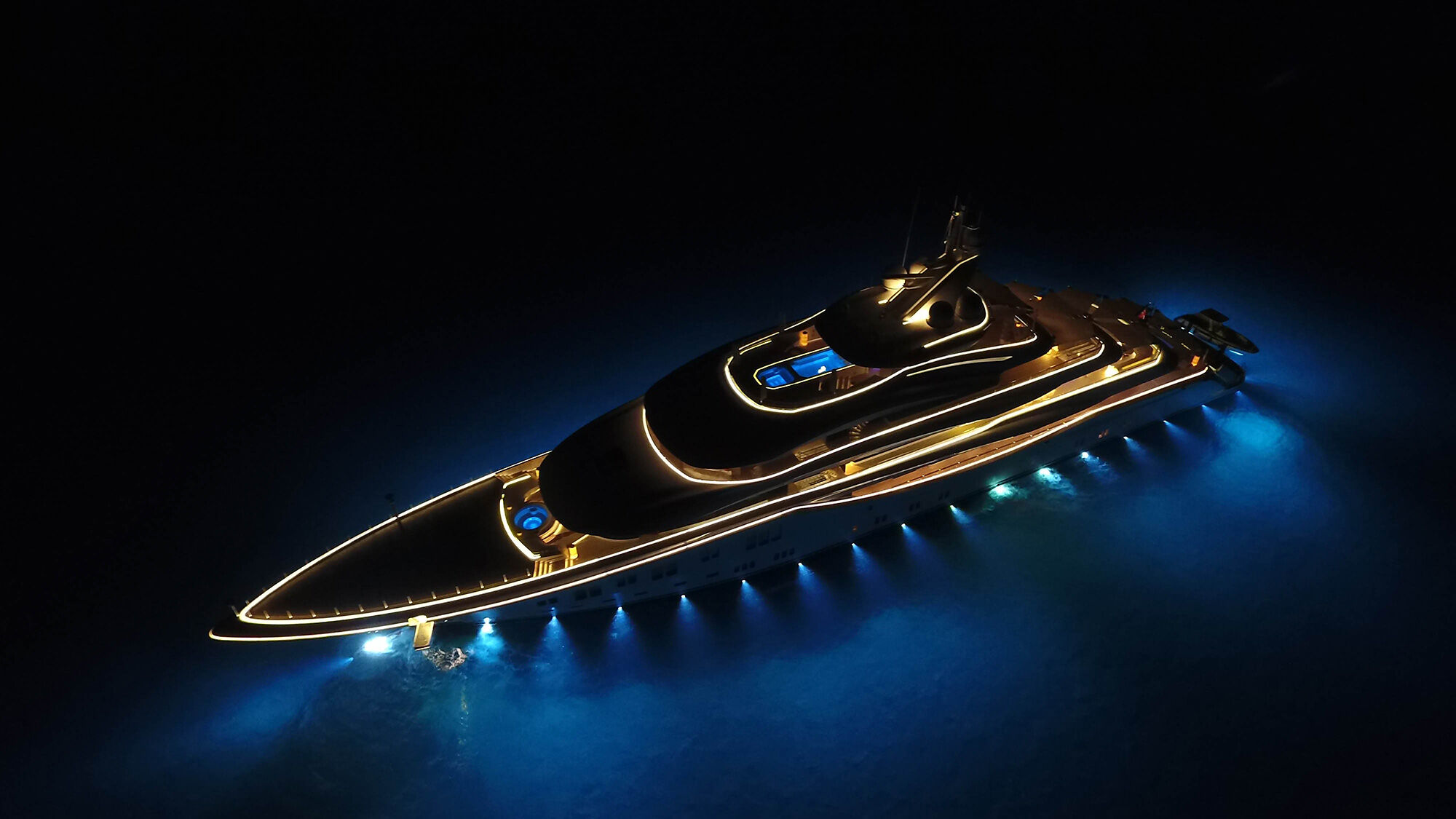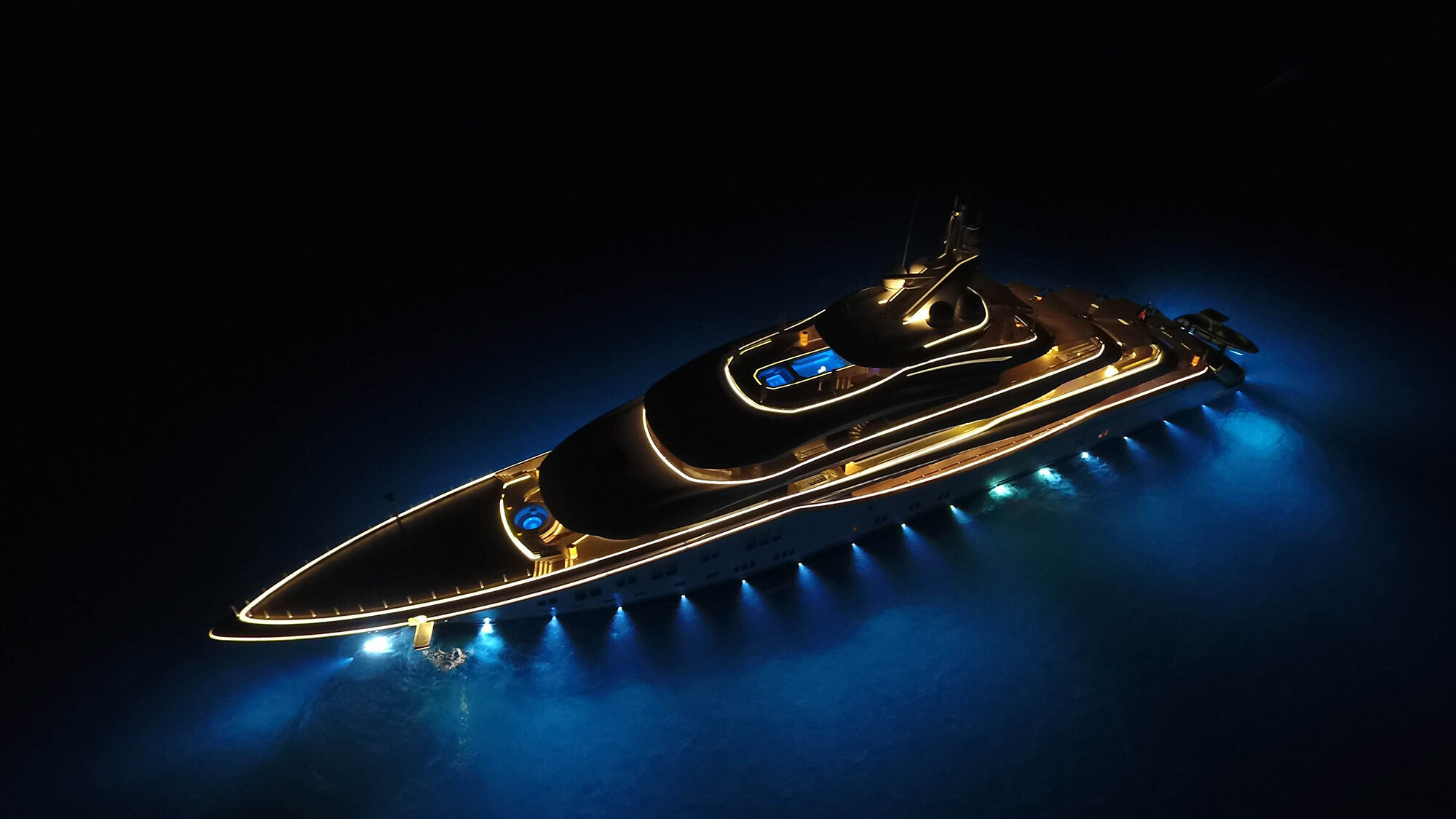 BLACK SAILING WEEK
Up to 40% discounts and extra 5% on all bookings made until November 30th, 2022
Why Go On a sailing adventure in Greece?
Explore Greece and all the beauties this magnificent country with a strong sailing community offers. The water in Greece is mind blowing – crystal clear and turquoise. Catching a beautiful view is such a good feeling, and since it has so many beautiful landscapes to offer you'll have the time of your life, with a yacht charter in Greece! This country is seen by many as a paradise with gorgeous sunshine and clear blue skies, which makes it a perfect destination for a sailing vacation.
Greece has about 6000 islands that make your adventure options limitless from an exploring point of view, as well as having lots of options for safe anchoring and spending the night.
Currency: Euro
Enquire now
extras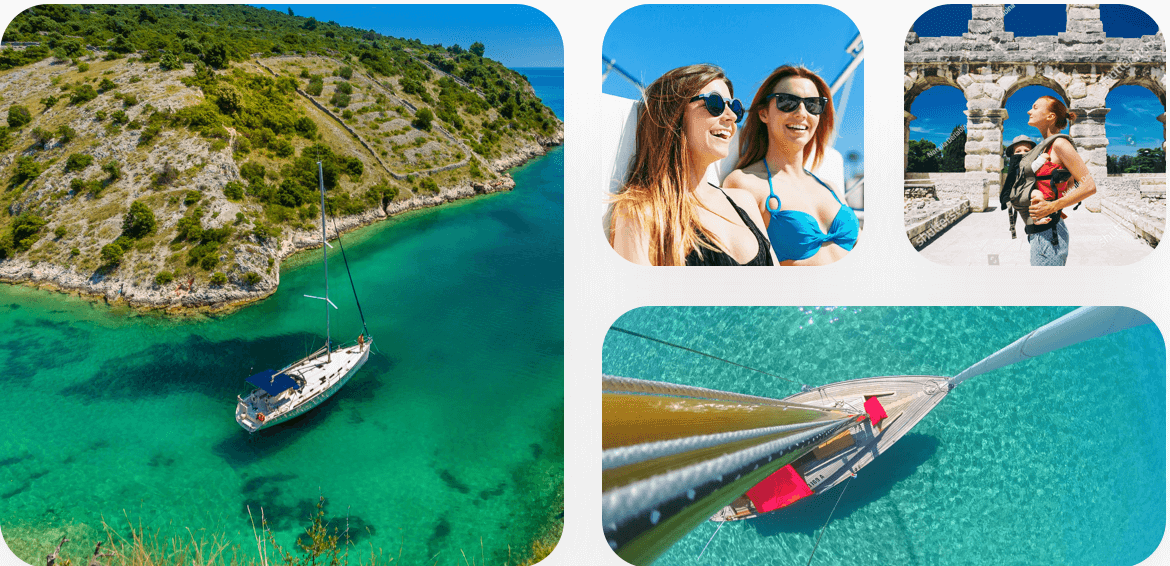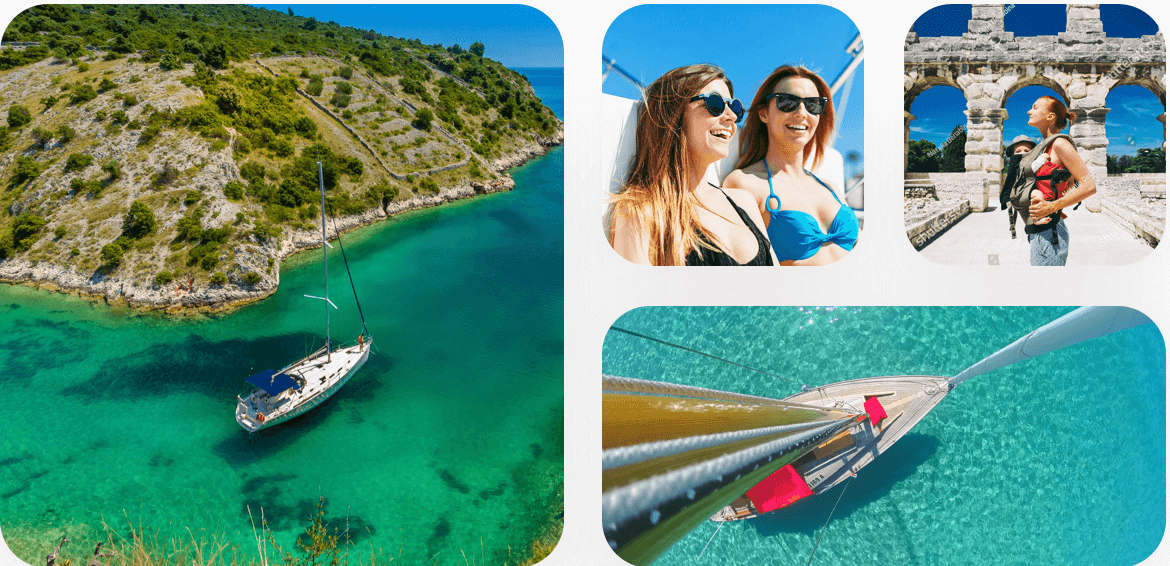 Sailing season and climate
Greece enjoys a Mediterranean climate of hot, dry summers and cool, rainy winters. Summer temperatures range on average from 26 to 30°C in the coastal region. High Season months are July and August, and charter costs are highest in this period. Mid-Season months are May, June, September, and October when charter prices are lower, and the weather is still very nice and warm but a bit windier
explore
Pick a route for your perfect sailing holiday
Greece
What is Sailing Like in Greece?
A yacht sailing holiday in Greece is a real treat for seafaring lovers. As the perfect sailing destination, this beautiful country offers maritime travelers the ultimate relaxation and adventure.
Get a yacht charter in Greece and get ready to embrace its stunning beauty with picturesque views. The beautiful Aegean sunset across the glistening water backdrop is uplifting for the soul. With over 6,000 islands and a coastline stretching several thousands of kilometers, seafaring lovers have much to explore in this beautiful country, from the black sand beaches to its cultural heritage.
Whether you're a history lover or water sports enthusiast, you'll love a sailing vacation in Greece. Known as the cradle of Western civilization, Greece is rich in history, with myths and legends dating back centuries. For those of you who love action packed activities, there's a plethora of options at your disposal, be it scuba diving, wind surfing, or swimming. After a tiring day spent at the beach, look forward to letting your hair down at the party hotspots in Mykonos.
The best time to get a yacht charter for Greece would be anytime from April to November. However it would be worthwhile to note that during the peak season spanning from June to September, certain sailing regions would be crowded. But the benefit is that travelers can look forward to exploring the museums, archaeological sites, and tavernas, all of which would be open at this time of the year.
Are you ready to sail Greece with yacht charters or need more information? Contact us!
places
Explore some popular sailing destinations in Greece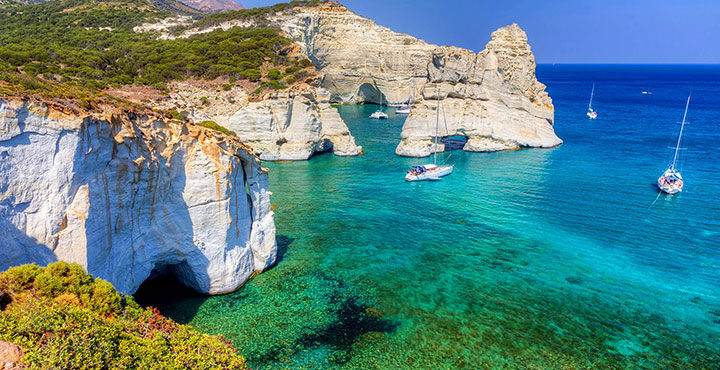 Cyclades
Pick a route for your perfect Greek sailing adventure and explore Mykonos, Paros, and many more stunning islands in the Cyclades archipelago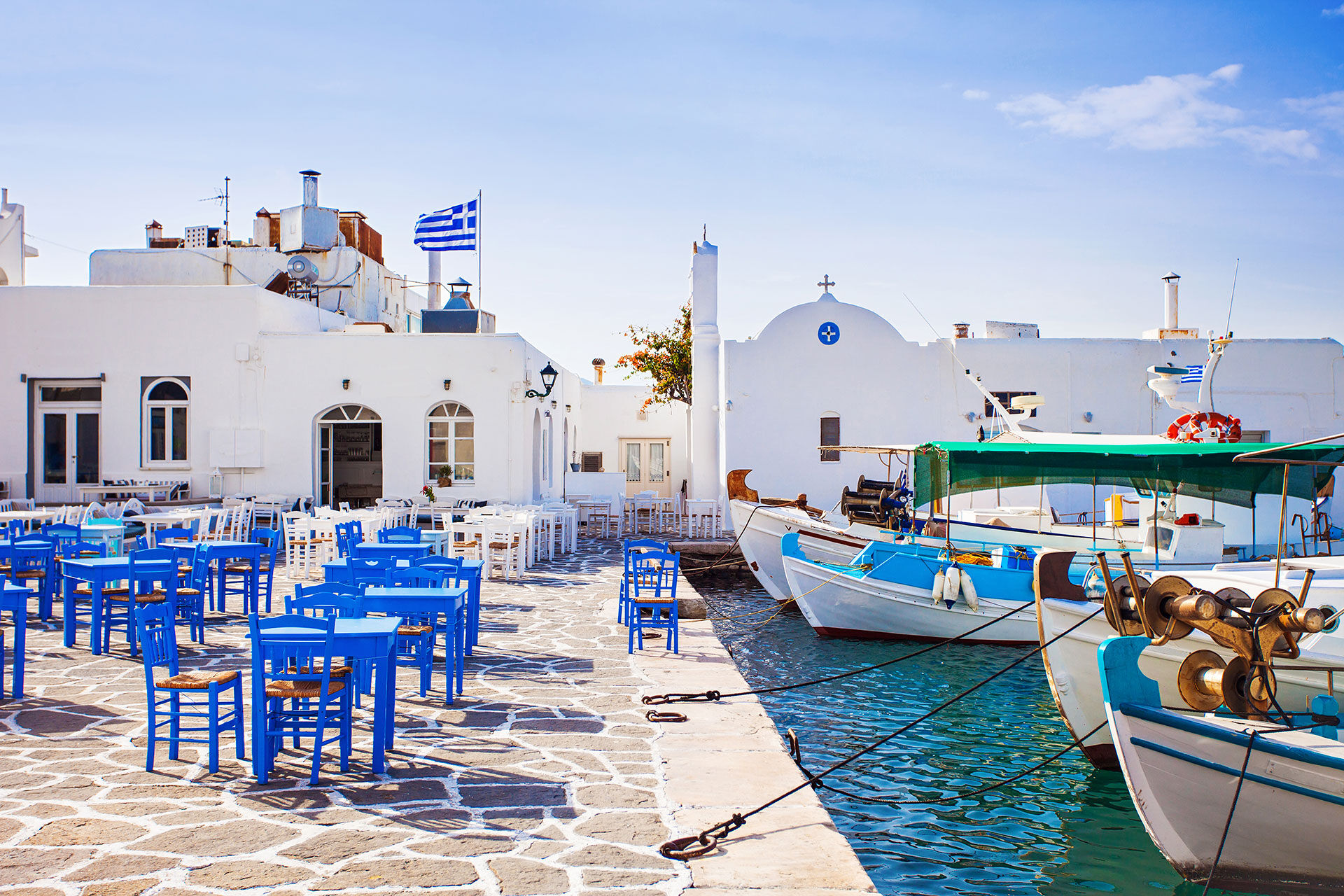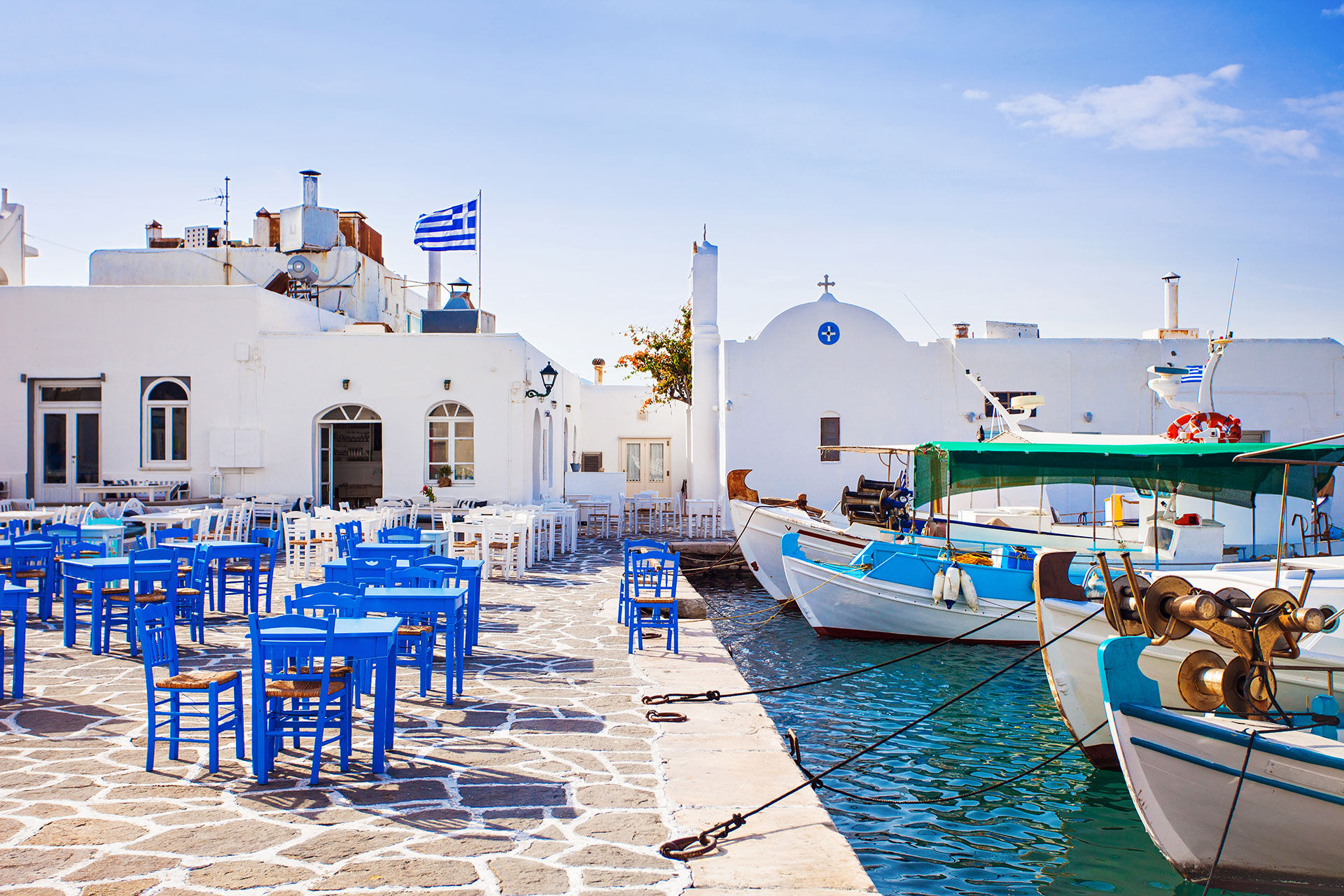 Cyclades sailing route
Choose an existing route for skillful sailors and a bareboat charter with the best starting point in the Lavrion Marina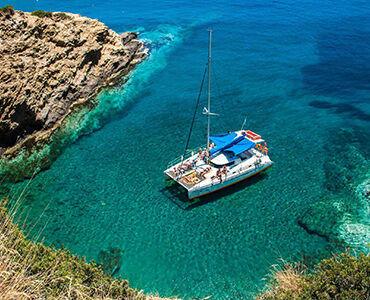 Mykonos sailing route
Explore the history of Mykonos in a 7-day sailing trip combined with the taste of local Greek delicacies
Have something else in mind?
No worries! We got your back. Reach out and let's create your custom route together!
Quench your thirst for adventure by visiting the Cyclades. Discover over 200 islands with easy island hopping and a rewarding sailing experience. 
Visit the extremely famous and preferred island of Mykonos with enticingly cobbled streets and colorful houses. Sail some more and relax on the golden sands on the beautiful beaches of Paros. 
Moreover, no Cyclades yacht charter would be complete without a visit to the island of Santorini, with dramatic history and gorgeous blue domes and whitewashed walls. It's the perfect place for a honeymoon and the most fabulous conclusion to your Greek sailing experience.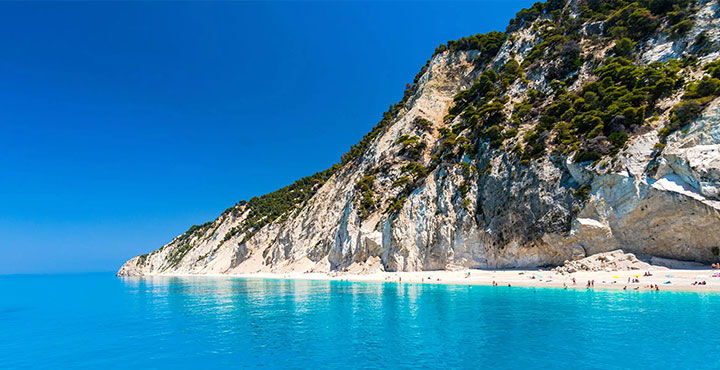 Sporades
Amazing choice for explorations is the Sporades islands in the northwest of Aegean. You'll enjoy every second of mountainous landscapes, the deep blue sea, and lush vegetation. A popular location for budding historians and sunbathers, Skiathos is home to countless picturesque beaches, perfect for relaxing on and swimming in the beautiful seas.
Enjoy the nightlife on Skiathos! Multiple moorings are perfectly located and available for you to hop ashore and enjoy it to the max. On the other hand, inland is very popular for medieval monasteries on Mount Athos. If you're lucky, you may catch a glimpse of the Mediterranean monk seal, which is famously indigenous to the island.
Ionian Islands
Pick a route for an amazing sailing vacation and explore unique Ionian Islands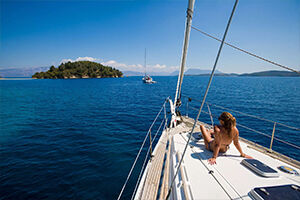 Lefkas sailing route
Experience Ionian are with exhilarating sailing conditions and find tranquility on beaches in a 7-day sailing trip
Have something else in mind?
No worries! We got your back. Reach out and let's create your custom route together!
The western coast of Greece with the Ionian Islands comprising 12 distinct islands is popular with tourists looking for fascinating history, peaceful beaches, and magnificent taste of Greek traditional food. Fantastic sailing conditions are topped with a clear line of sight for navigation. That makes the Lefkas sailing route an unforgettable experience. 
The largest of the Ionian Islands is Corfu, which is very popular and for a very good reason as there are magnificent pieces of architecture dating back to the Byzantine era. Don't forget to dive into the Agní Reef, where you'll come face to face with the eerie 40ft Agni shipwreck while gazing at fireworms dancing majestically through the colorful coral reef. 
Another popular destination that you want to visit on your sailing vacation is the island of Ithaca where Odysseus completed his legendary journey.
Greek cuisine is well known but believe us that you know nothing until you taste malting lamb with a scent of garlic and lemon within a kleftiko dish. Head to Paxos and Antipaxos where you'll find old-fashioned Greek charm and traditional restaurants located in idyllic settings and serving the tastiest feta salads ever.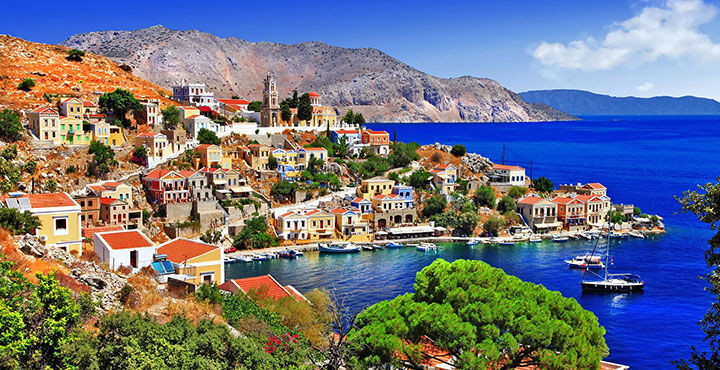 Dodecanese
Pick a perfect sailing vacation route and explore the Dodecanese group of islands!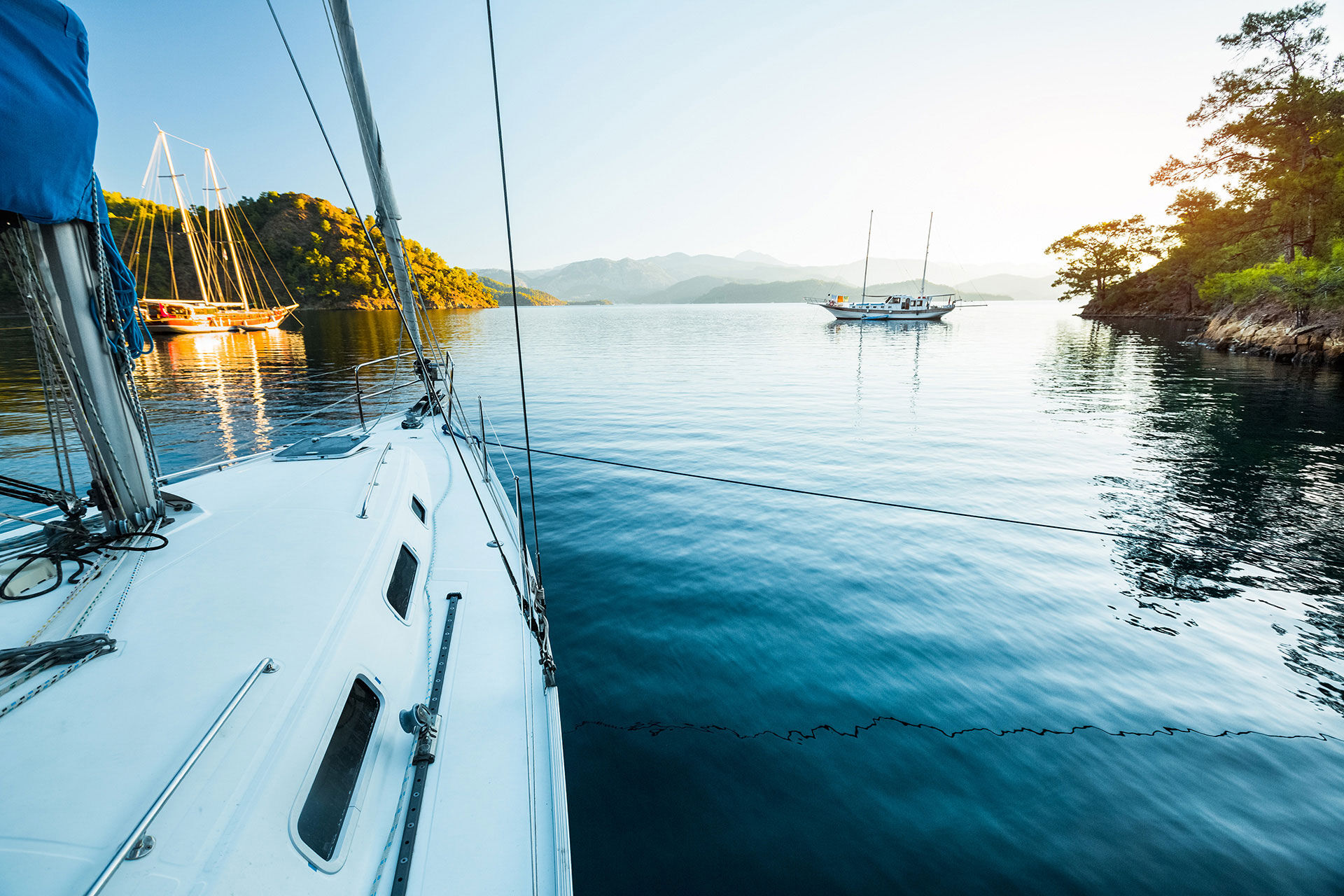 Dodecanese sailing route
Start your week of sailing vacation from Rhodes, the largest Dodecanese Island, and sail to your adventure!
Have something else in mind?
No worries! We got your back. Reach out and let's create your custom route together!
Dodecanese Islands lay on the southeastern Aegean Sea, which makes them the perfect location if you're in the mood for an exhilarating sailing vacation. There you may find popular resorts such as Rhodes and Kos, where you'll find some of the lesser-known gems that are poised within this stunning region.
Good example is the island Symi. This welcoming location is full of colorful scenery surrounded by quaint hidden coves. After you moor for a day, enjoy the crispy taste of traditional Symi shrimp. If you're up to spend some time in a traditional Greek setting, visit the incredible island of Patmos and the majestic white walls of Chora. Sailing adventures are best combined with relaxing time, which brings us to the serene islands of Tilos with a wonderful and inviting combination of historical architecture and relaxing beaches.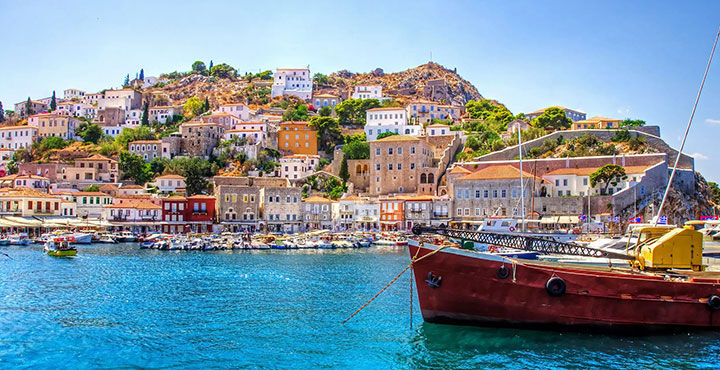 Saronic Gulf
Pick your perfect sailing vacation route and explore unforgettable islands Poros, Hydra and many more in Saronic Gulf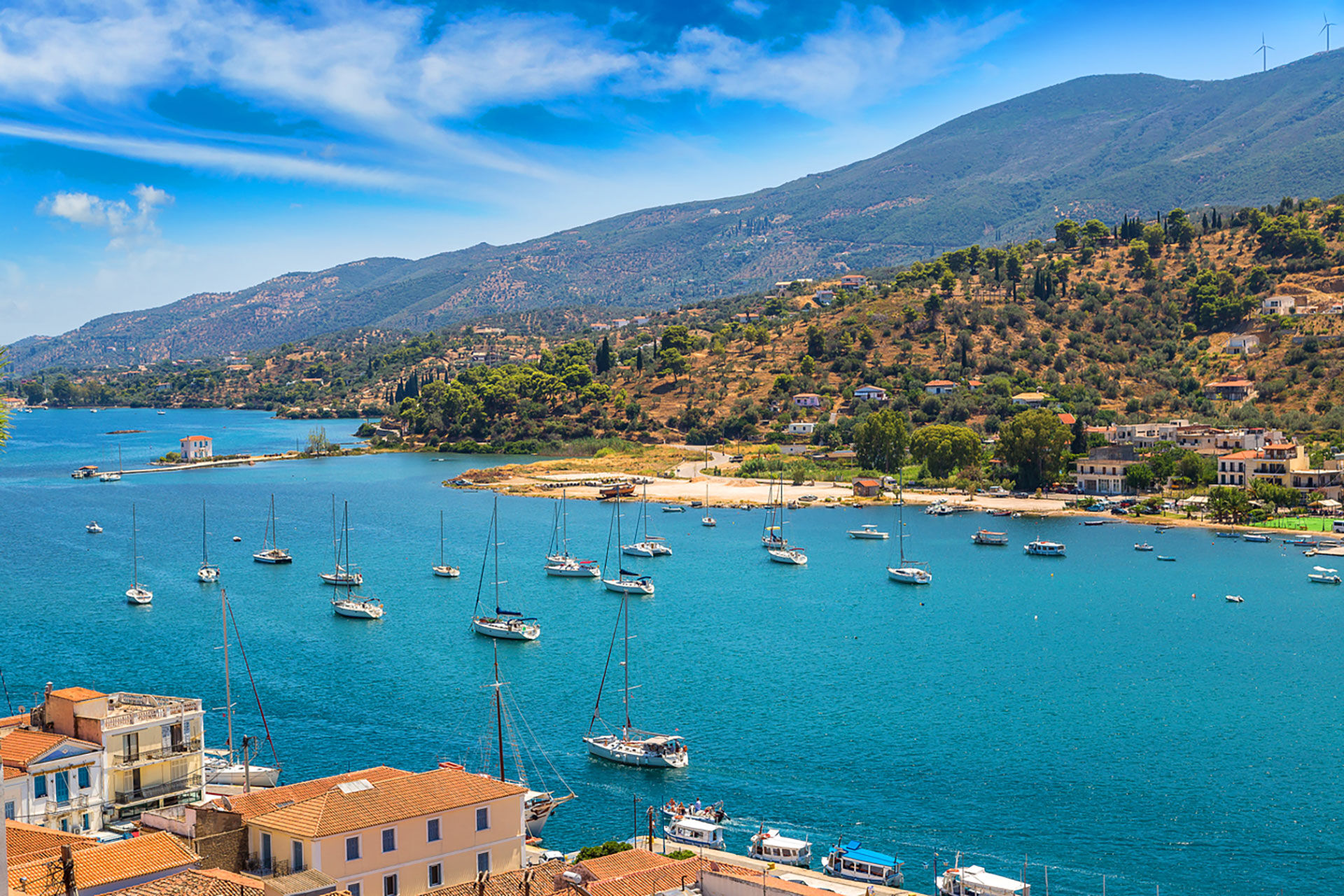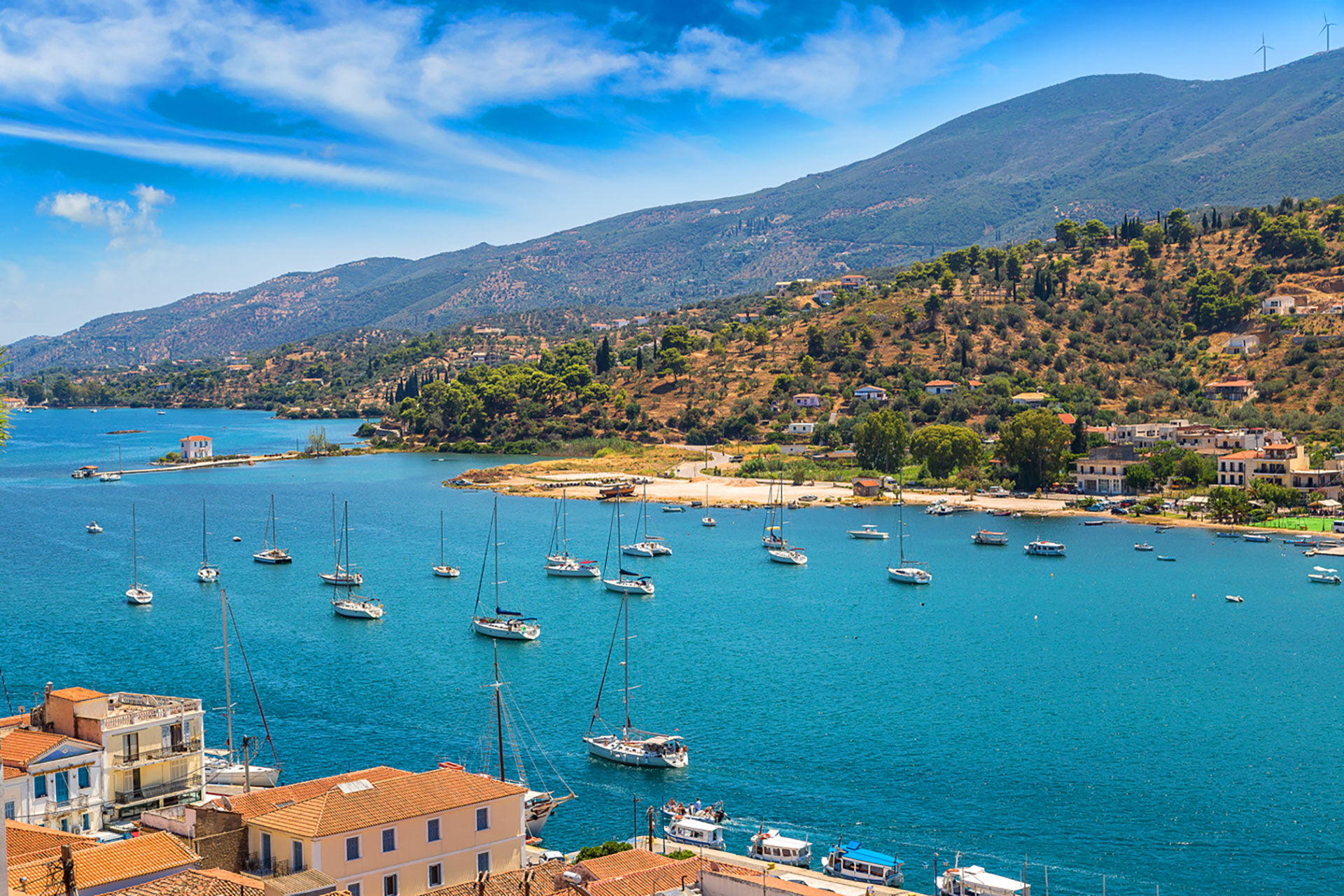 Saronic Gulf sailing route
Take a week for sailing vacation starting from Alimos marina in Athens and explore islands of Saronic Gulf
Have something else in mind?
No worries! We got your back. Reach out and let's create your custom route together!
On the eastern coast of Peloponnese, you'll find the Saronic region. It offers mixed sailing conditions throughout the year, as the Meltemi winds blow in during the summer while May and October offer calm, relaxed sailing.
With a starting point in Athens, you can visit the ancient ruin ashore and get experience of Greek life in all its glory through the famous Acropolis. Sailing along the coast is breathtaking and since there are multitude of sheltered harbors, you can calmly sail while enjoying the scenery. 
If you're foodie, take a trip to the Aegina Island where you'll be spoilt for choice at one of the delicious eateries with mouth-watering local delights.
Picking a boat type
Choose the right boat for you considering your budget, group size and preferred method of sailing. We're here to give you a hand with picking out the best option for you, that can be a bareboat or with a fully staffed crew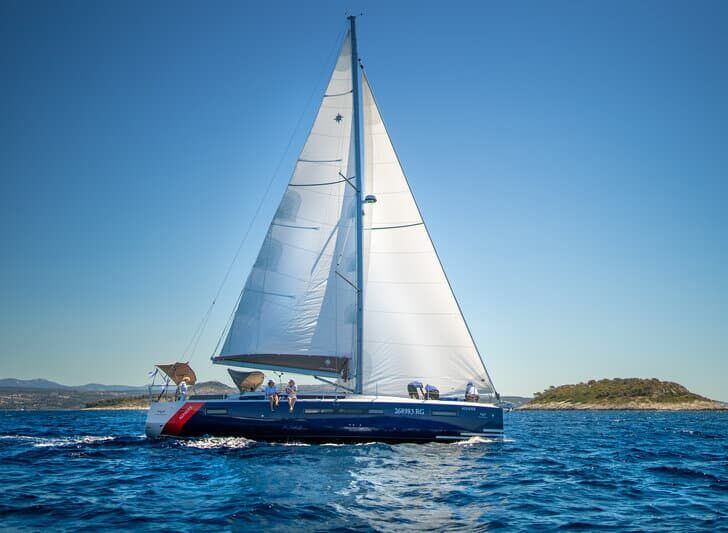 Starting from 160 EUR per day
Choose a Sailboat if you are an active traveler or you're looking for a romantic getaway. They offer the classic sailing experience and tend to vary in size from 30 up to 64 feet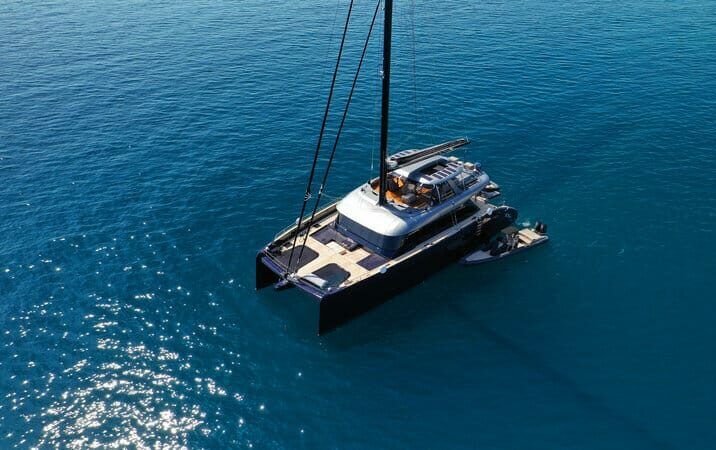 Starting from 500 EUR per day
Catamaran is a top choice if you're looking for a smoother sailing experience compared to sailboats. Since the size often ranges from 38 to 70 feet, this is a right vessel for bigger groups or families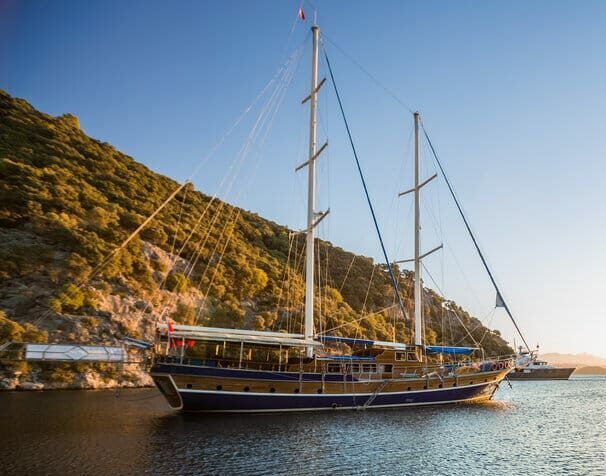 Starting from 600 EUR per day
Most of Gulets have six cabins and come with three or four crew members, which makes it amazing for larger groups. The ship sizes tend to range between 60 to 100 feet, so you can be sure that everyone has more than enough space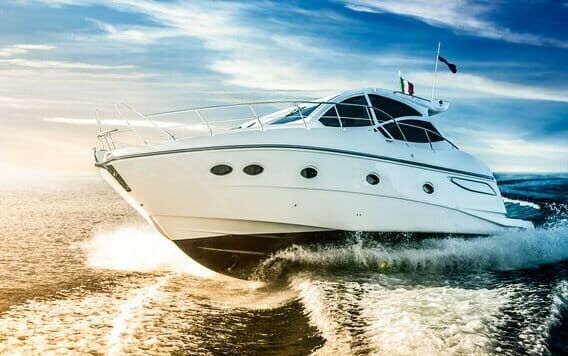 Motor yacht
2 – 12 people
Starting from 500 EUR per day
Depending on what you're looking for, you may find motor yachts from one up to five cabins and their size tend to range from 30 to 100 ft. These beautiful vessels are perfect for a luxurious touch on sailing vacation
Have a question?
We have the answer!
You ask yourself what kind of boat to choose? Which places to visit? We have answers to those questions and many more. So don't hesitate to get in touch with our friendly team today!
Enquiry about Greece
Don't hesitate to get in touch with our team today!