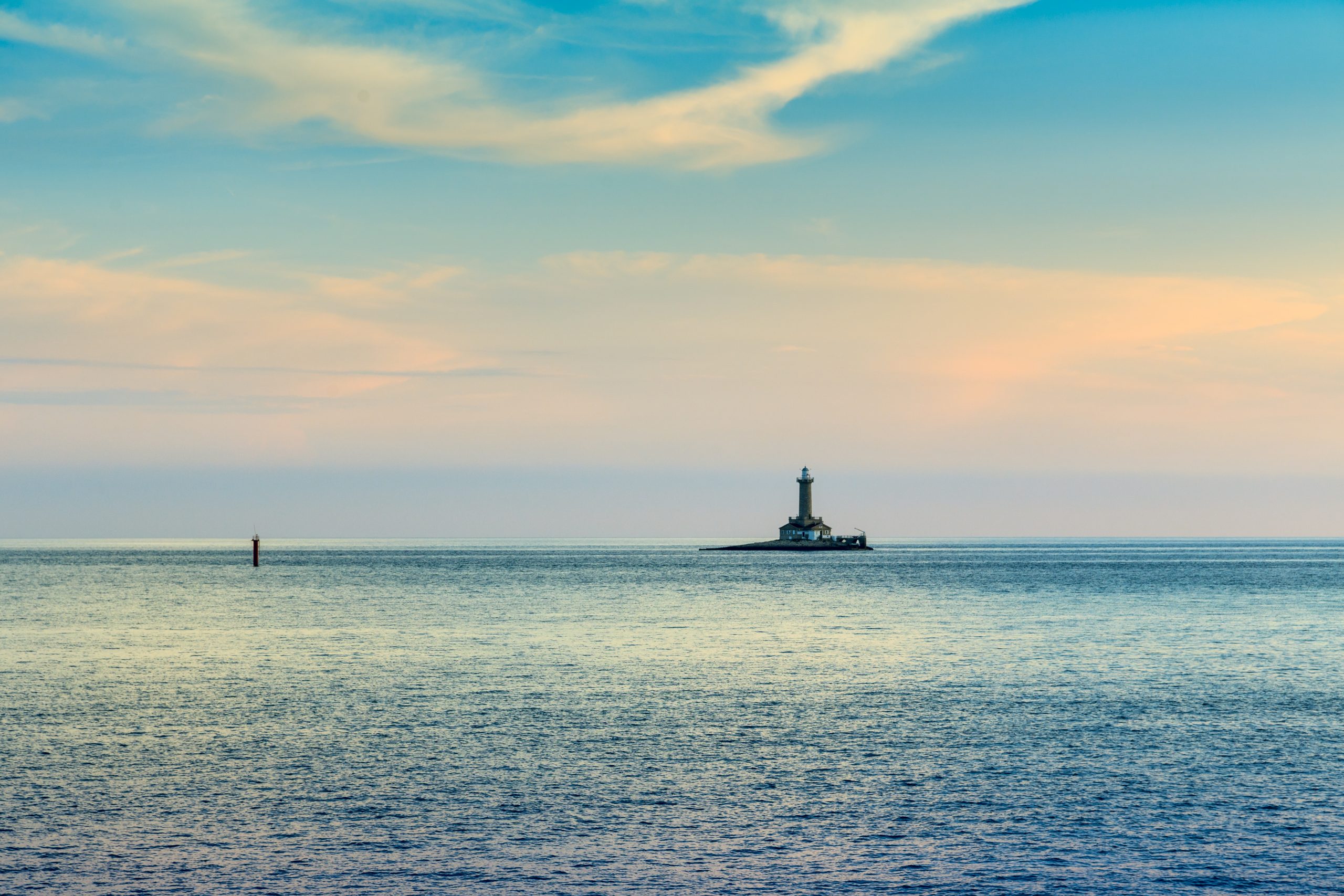 1. General
1.1 This Privacy and Personal Data Protection Policy (hereinafter referred to as the Policy) applies to all types of data that Sebastus sailing collects through the website. This Policy in detail describes how Sebastus sailing collects, uses and processes Users personal data. Personal data is any data relating to a User whose identity is identified or identifiable. This Policy also governs the area of User rights that are associated with their personal datas. Words and terms used in this Policy that have gender meaning apply equally to each gender.
1.2 Company Sebastus sailing d.o.o., OIB: 06001546604, Savska cesta 32, 10 000 Zagreb, Croatia ie. Sebastus.com (a website) or other website owned by Sebastus sailing d.o.o. (hereinafter referred to as Sebastus sailing) process Users personal datas in accordance with the applicable regulations governing the protection of personal data of the General Data Protection Regulation (2016/679) and The Implementation Act of the General Data Protection Regulation (NN 42/2018), and with best business practice.
1.3 Protecting Your Privacy and Personal data is extremely Important for Sebastus sailing and Operator. Users have trusted their personal data to Sebastus sailing and Sebastus sailing appreciate that trust. Sebastus sailing is committed to protecting all personal data that User makes available via website. Sebastus sailing is transparent in processing User personal data.
1.4 This Policy applies to all data Sebastus sailing collects about Users. Sebastus sailing processes personal data because legal requirements determine certain actions or the processing of data is necessary to take action before entering into a contract, to fulfill a contract or to protect the important interests of the User, etc. If the personal data cannot be proceed on the prescribed legal basis, the Users consent will be requested.
1.5 Sebastus sailing suggests User to read this Policy carefully. Here are important informations on how Sebastus sailing collects and uses personal data.
1.6 Sebastus sailing suggests User to also read the Cookie Statement, which explains how the Sebastus sailing uses cookies.
2. Collecting and processing Personal data
2.1 Sebastus sailing collects personal data and processes it in a lawful, fair and transparent manner. Transparency in data processing means that Users are informed how their personal data is collected, used and processed. Information and communication regarding data processing are based on the principle of transparency, that is easy accessibility and comprehensibility of data, and using clear and understandable language.
2.2 There is a possibility that Users visit Sebastus sailing website without revealing their Personal data such as name and contact. This personal datas are collected only if the User voluntarily sends this data using one of the available forms to be filled out for a particular purpose, such as contact form, quick enquiry form, newsletter form, first/last minute form, etc. Sebastus sailing collects the User Personal data on the foregoing legal grounds. Every form provides User with information about the purpose for which his Personal data will be used and is referred to the Policy in order to have all the information on the collecting and processing of his Personal data. All personal data is used solely for the purposes for which they were collected and for which they were consent. Sebastus sailing may not want to use Users Personal data for any other purpose without Users consent, which will allow the processing of data for a new purpose. There are collected only Personal data that are necessary to achieve the purpose of the processing.
2.3 e-Crew
When renting yachts and boats, passengers and crew must be registered via the e-Crew online application.
From User or others for the purpose of booking, e-Crew and providing the contracted services Sebastus sailing asks for these Personal data:
Name and Surname,
Date of birth,
Gender,
Residence,
Place and country of birth,
Nationality,
Type and number of the personal document.
This data is required by e-Crew and without this information it is not possible to perform the services from a Sebastus sailing and Operator, ie it would not be possible to complete the contract. This information Sebastus sailing must receive at least seven days before Users check in. E-Crew is prescribed by law, and the above mentioned information must be submitted to the Ministry of Maritime Affairs of the Republic of Croatia.
2.4 Sebastus sailing is intermediary between User and Operator. In the event that Operator requests a copy of a Users personal document, Sebastus sailing will consult with the User who has booked the trip and request written consent for collecting the copy. If this step is needed, the User will give written consent to collecting the copy of the document, and Sebastus sailing and Operator will ensure that the aforementioned is used only for that particular purpose for which it is being collected. Once this document has fulfilled purpose, it is possible for a User to request a copy of a personal document, and it be handed to him immediately.
2.5 Other informations that may be requested and used solely for the purpose of realization of a booked trip:
phone number,
e-mail address.
2.6 Sometimes Sebastus sailing can get information on these topics from other sources (such as credit agencies). In order for the Sebastus sailing to better assess the subjects, the Sebastus sailing will enclose this information with the information already possessed.
2.7 Users may also contact Sebastus sailing via social networks and then Sebastus sailing collects personal data in order to be able to fulfill the purpose of the contact, or may use the Users datas (in some cases including email address) to provide him with requested offer.
3. Use of Personal Data
3.1 For Sebastus sailing, Users consent is crucial. Users consent is any voluntary, specific, informed and unambiguous expression of the wishes of the User, by which he gives a statement or clear affirmative action to consent to the processing of personal data relating to him.
Without Users consent, Sebastus sailing will not use the Users Personal data for any purpose that requires consent under the applicable regulations.
The User has the right to withdraw the consent at any time, as described above. Such withdrawal will not affect the lawfulness of the processing on the basis of the privilege prior to its withdrawal.
3.2 Sebastus sailing may use the Users Personal data for various purposes:
3.2.1. Communication with the User
Sebastus sailing can contact Users by email, mail, phone or SMS. The method of the contact depends on the information that the User makes available to Sebastus sailing.
3.2.2. Reservation of vessel
Sebastus sailing collects and uses the Users Personal data to provide the User with the vessel booking service. This applies to correspondence- confirmation, changes, reminders and other actions related to the booking.
This information will allow Sebastus sailing to complete the contract or take steps related to contract- for example create a offer, process a payment and respond to request and reservation through the website.
If the User has not completed the booking of the trip, Sebastus sailing may contact the User with a reminder to continue the booking.
3.2.3. Marketing activities
Sebastus sailing may collect and use Users Personal data with the Users consent for the purpose of sending newsletters related to Sebastus sailing products and services. If the User doesn't want to receive news via email, he can easily unsubscribe in mail or other kind of communication.
The User may also participate in other promotional activities- prize games, competitions, etc. Sebastus sailing will use the information he collects in promotional activities solely for the purpose of administering those activities.
3.2.4. Improvement of a vessel booking service
In order to improve its services and provide the best possible user experience, Sebastus sailing may use the Users pseudonymised information for the purpose of optimizing and personalizing the Website.
3.2.5. User experience questionnaire/ review
Sebastus sailing can submit a User experience questionnaire to Users. The User can fill out a User experience questionnaire, give his review of the service and give Sebastus sailing consent to display some of his information on the website.
The purpose and goal of posting reviews on the Sebastusa sailing website is to inform prospective users of the service, about the quality of the service and the experiences shared by previous Users.
3.2.6. For the internal needs of Sebastus sailing
Sebastus sailing processes the Users data in order to comply with legal requirements, fulfillment of the rights and obligations under the agreement, legitimate interests and other grounds. Internal needs may include for example storing Users information in response to a complaint, creating offers that meet the users wishes and needs, providing an excellent user experience etc.
3.2.7. To fulfill legal obligations
Sebastus sailing is obliged, upon written request, to provide or make available to the competent national authorities (for example: police, court, etc.) certain personal information of the User. This is how Sebastus sailing fulfils its legal obligations.
3.3 As a User, You can decide whether or not you want to provide your personal data to Sebastus sailing, but it is important to say that some services will not be able to be provided if Sebastus sailing does not have your personal data, for example: the name and contact will enable the Sebastus sailing to complete the contract or take the contract-related steps, such as giving the offer, processing payment and answering the queries and reservations
3.4 To provide the best experience Sebastus sailing may use the collected information and statistical data for the purpose of monitoring the use of Internet pages. These are not information that can be used for your identification.
4. Third party
4.1 In order to provide a vessel booking service, Sebastus sailing is an intermediary that enables this service in cooperation with the Operator. It could be said that the entire service is provided by various persons.
4.2 The most important is the purpose of the sharing of personal datas. Sebastus sailing shares this information with Operator in order to enable the realization of the travel, ie the contractual relationship between Operator and User.
4.3 Sebastus sailing may share User Personal data with the authorities responsible for law enforcement, if it is in accordance with the law or it is necessary for prevention, detection or prosecution of the offenders, or if he is obliged on another ground. If it is necessary to protect the rights and/or property of Sebastus sailing, he may disclose datas to the competent authorities for that purpose.
5. The User's obligations
5.1 User is obliged to ensure that his personal datas are accurate and complete.
5.2 In the event of personal data changes, there is an obligation to notify the Sebastus sailing without delay.
6. User rights
6.1 Users have the following rights at any time:
right to access data and view data,
right to be informed on processing of Personal data,
right to transferability of data,
right to withdraw consent,
right to file a complaint,
right to correct and change the personal data in case the datas are incomplete or inaccurate and
right to be deleted in cases such as termination of processing purpose, withdrawal of the consent or in the case of filling a complaint.
6.2 User has full control over his Personal data, and he may request that his Personal data that he has given us for the purpose of providing the service is deleted after the expiration of the data storage period and if there are no justified reasons for data retention.
6.3 All the information Users give to Sebastus sailing can be used in accordance with the consent. It is important to note that User can withdraw this consent at any time in accordance with the provisions of the law currently in force.
7. The period of storage your personal data
7.1 Sebastus sailing processes, uses and stores Users personal data that are necessary for payment and realization of the service. All personal datas are collected in accordance with personal data protection regulations.
7.2 Personal datas are stored for as long as they are needed to achieve the purpose for which the datas were collected or until termination of the contractual relationship and the realization of the service.
7.3 The most recent deadline is the expiration of all legal obligations related to the protection of personal data, except in exceptional cases where proceedings are brought before a court or other similar authority, and the need to preserve personal data remains valid.
7.4 Different rules apply to personal data which are based on the consent. Personal data obtained on the consent of the User is kept until the User does not withdraw the given consent.
7.5 Case in which personal data can delete earlier than a consent is revoked is the case where the purpose for which the data was collected is achieved.
7.6 After the expiration of the personal data storage deadlines, these personal datas are removed from the system and archived. Possible situation is converting this data into anonymous data which can no longer enable identification.
8. Data protection
8.1 All data on Sebastus sailing website is provided by technical and organizational measures against loss, destruction, access, alteration and distribution. However Sebastus sailing is not responsible for destruction and damage of the data.
8.2 Sebastus sailing will make every reasonable effort to secure the Users personal data. Using the internet is not completely secure and therefore Sebastus sailing can not guarantee the security or integrity of any personal information transmitted by the User through the internet.
8.3 Sebastus sailing will take every reasonable step to ensure that incorrect data is corrected or deleted.
9. Additional provisions
9.1 The Policy begins to apply from the date of publication on the website.
9.2 Over time, there is a possibility of changing this Policy if it is needed to align with future applicable regulations. In that case, Sebastus sailing suggests Users to follow our website to constantly refer to possible changes.
In Zagreb, 25.02.2020.
Sebastus sailing d.o.o.