Dubrovnik kid-friendly route
This route is made for family sailing because the listed destinations have mostly nice weather and safe places for kids to play, swim, and enjoy.
Kids of all ages can participate in life onboard! The skipper can teach the kids sailing basics and make them captains first mates 🙂
There are two levels of service we offer: Exclusive service where food and drinks are included and Standard service where you take care of the food onboard on your own. All the other things like the skipper, fuel, mooring fees, and safety equipment are included in both service levels.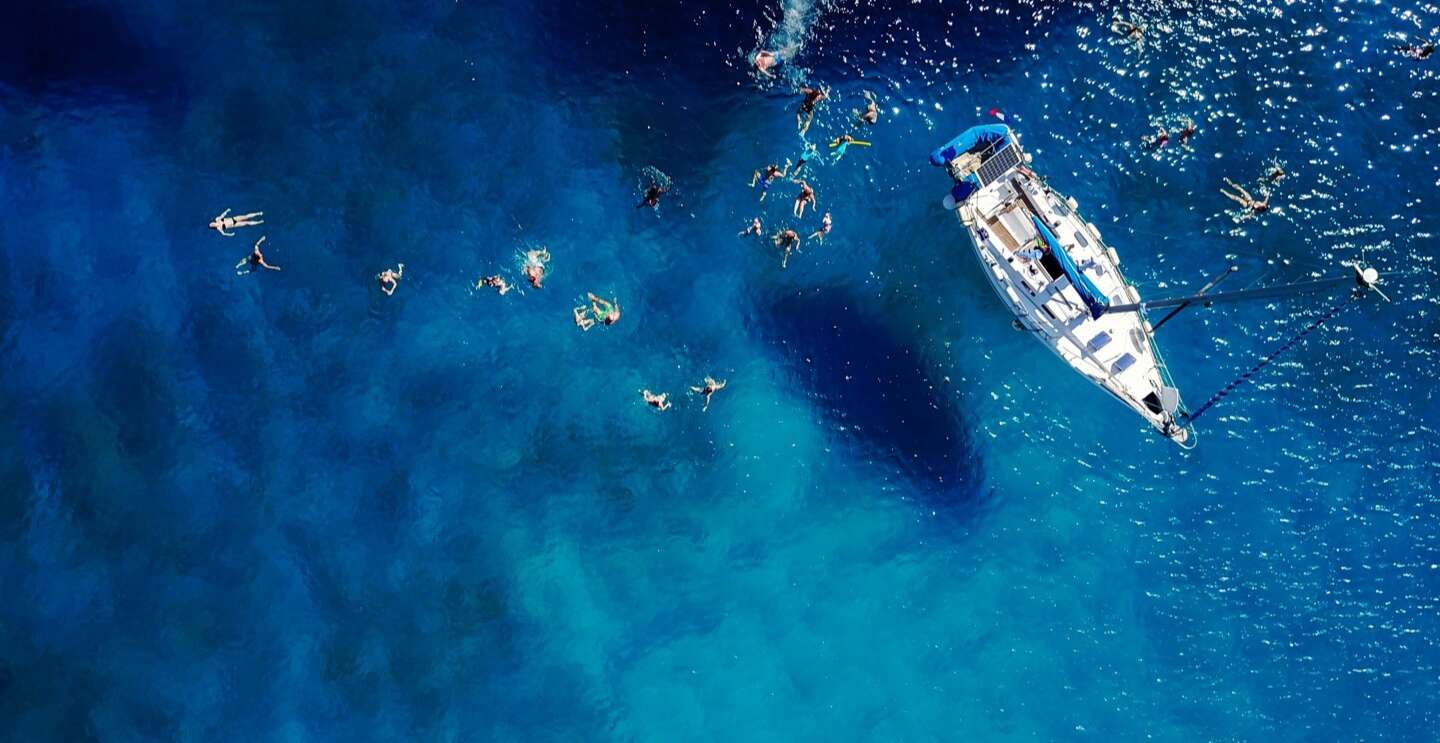 All boats meant for sailing with kids have safety nets. Everybody will get a life jacket to wear the whole time while sailing – making it a relaxed and safe holiday for the whole family.
IMPORTANT: Please note that all the restaurants and activities on the land listed are suggestions only, and are not included in the price. The trip can be changed according to your wishes, i.e. stopovers can be added or removed.
The itinerary depends on the weather conditions and other unpredicted factors and can be changed accordingly.
Starting point: Dubrovnik
Arrival:
Dubrovnik International airport is only 10-15 km away from all marinas in the area. We can arrange a transfer from the airport to the marina for you. Transfer is not included in the price.
Dubrovnik and its stunning offshore islands are a place of jaw-dropping beauty, making it by far Croatia's most popular place for travelers.
So many things to see and do here it is hard to put it all together in one week but we will try to take you to some of those you should not miss…
Let's start with this 7 days adventure family route!
Have a question about this route?
We have answers to your questions. So don't hesitate to get in touch with our team today!
Enquiry about Kids friendly Dubrovnik Route
Don't hesitate to get in touch with our team today!
The plan for the first day is to arrive on a Saturday in Dubrovnik and get to the Marina. Your check-in on the boat will be at 5 PM and you will spend the night there.
Dubrovnik is described as "the pearl of the Adriatic". It really is a stunning city with an amazing Old Town, which became a UNESCO World Heritage site in 1979.
The Old Town and its many sights including the well-preserved city walls is one of the top attractions here. The Old Town is also famous for Stradun, the main thoroughfare – one of the greatest pleasures for many visitors is to have a drink in one of the nearby cafes and watch the world go by.
Activities
A cable car ride to the top of Mount Srđ
Walk along the city walls
Visit the Dubrovnik Aquarium
Gastronomy
Forty Four restaurant
Pizzeria Mirakul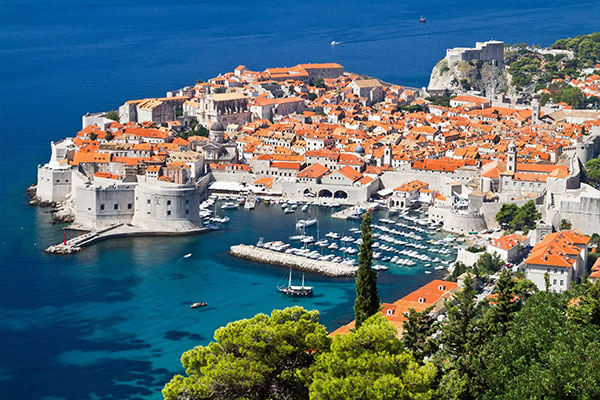 Day 2
–
Saplunara beach, island of Mljet – find your own little slice ofheaven here…
Saplunara sandy beach may be one of the last hidden jewels in the Adriatic. There are two sand beaches on the kilometer-long cove.
Saplunara hosts several plant species that exist nowhere else in Croatia and it is con- sidered a "protected area".
Kids will enjoy shallow waters swimming, snorkeling and playing.
Activities
Spend the day on the beach
go hiking to the Odysseus Cave – an activity for adults
Gastronomy
Stermasi – with a romantic view and tasty seafood
Beach Bar Hippokampos – you can't go wrong with some cocktails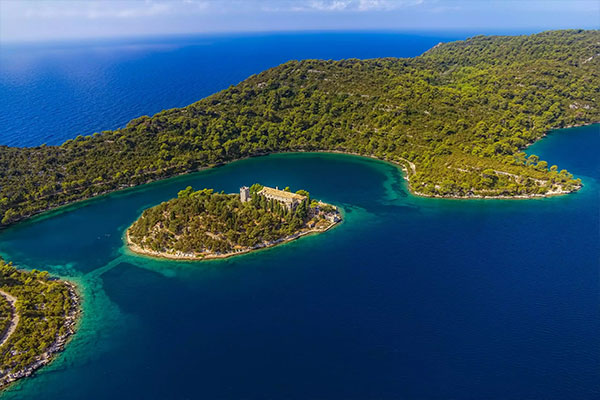 Day 3
–
Polače, Mljet National Park
Mljet is voted to be "the most seductive island in the Adriatic" by Lonely Planet. It is covered by a dense Mediterranean forest and crisscrossed with a maze of paths that are ideal for tranquil walking.
Untouched nature, the island's mysticism, olive groves, vineyards and rich forests are ideal places to research the rich flora and fauna.
There are two saltwater lakes inside the Park – Veliko and Malo jezero, and a Benedictine monastery on the island (small island in the middle of the lake) of sv. Marija [St. Mary].
In Polače there are some of the best natural anchorages in the Adriatic. Perfect place for having a day full of activities.
Activities
Rent a bike and ride around the internal Lakes of Mljet
Visit St.Mary's island
Rent a kayak on the lake and enjoy the untouched nature
Gastronomy
Konoba Ogigija – a fresh selection of food for everybody's taste
Mali Raj – great place by the lake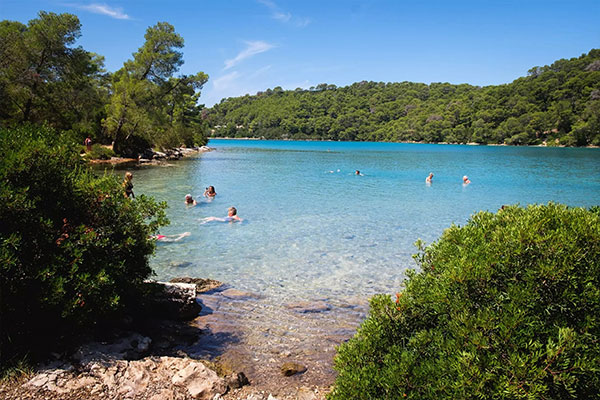 Day 4
–
Korčula town, island of Korčula
Sail to Korčula, an island that celebrates Half New Year with an open-air carnival where locals and tourists take part in the masked parade.
Korcula, also called "little Dubrovnik", is a true example of the natural beauty that the country of Croatia boasts. The town has a rich history and hospitable people.
Interesting fact: Marco Polo, the legendary explorer, was said to have been born on the island.
Activities
Marco Polo house and a walking tour of the old town
sword dances, Moreska and the rest
Gastronomy
Konoba Mate – must-visit for great homemade pasta with fresh seafood
Cukarin – traditional sweets bakery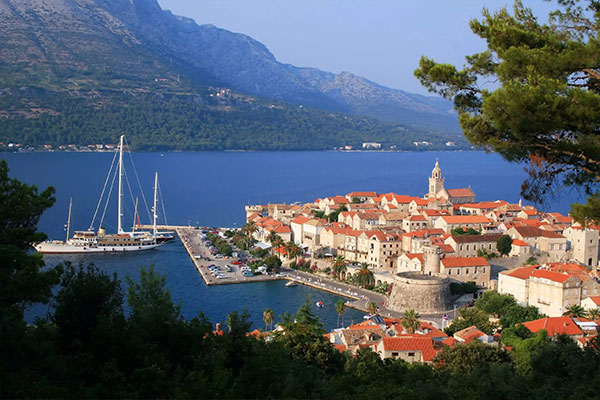 Day 5
–
Žuljana or Trstenik, Pelješac peninsula
After two busy days spent in the National park and town of Korčula, it is time to spend a night anchored in Žuljana bay. Žuljana is a small town on the Pelješac peninsula famous for its beaches, lush pine forests, long diving tradition and exquisite wines.
Everything you need for a peaceful family evening awaits in Žuljana.
Beaches in Žuljana are amongst the most beautiful ones in Croatia, especially in the Southern Dalmatia. The main beach located in the village port is a sandy beach, with very clean sand.
The water is very shallow there, and it is perfect for small children, but beautiful pebble beaches situated in the surrounding of the village are also suitable for children, thanks to shallow entrances and small natural pebbles.
Activities
Have a walk in the village
Relax on the beach
Gastronomy
Fjaka – OPG
Tamaris Fast food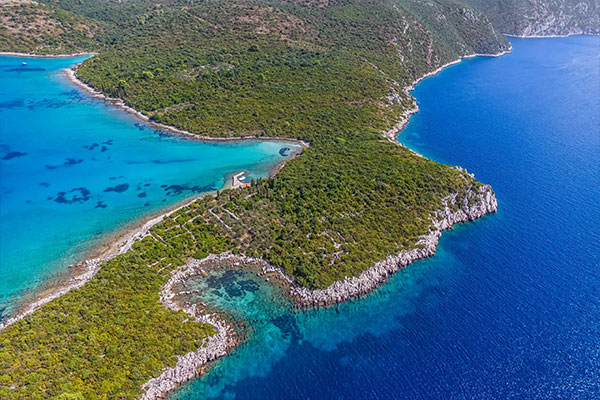 Day 6
–
Ston, Pelješac peninsula
Ston and its neighbor Mali Ston are a great escape from the standard Southern tourist route. The walls of Ston comprise the longest fortress system in Europe.
The area of Ston is not a famous summer resort with luxury hotels for a beach holiday but it is known as the gourmet seafood destination, it is an oysters paradise…
There are many stories related to Ston oysters. From archeological traces, the waters of Mali Ston bay from ancient times cultivated oysters and ate in honor of Aphrodite, the goddess of beauty born from shells.
Activities
Walk the Ston walls
Visit the Solana Ston factory – the oldest salt factory in Europe and possibly in the whole world
Gastronomy
Captain's house – leave some room for the Stonski makaruli, a macaroni cake…
Stagnum restaurant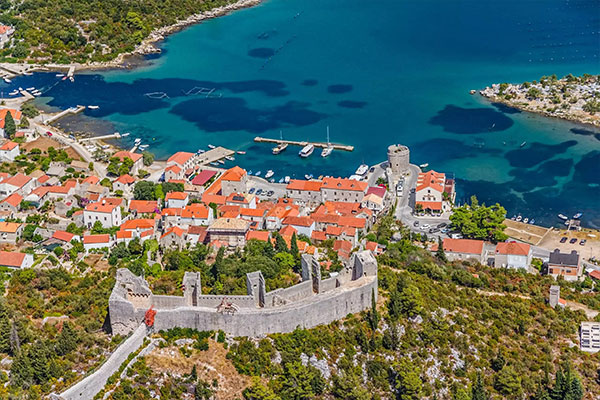 Day 7
–
Šunj beach, Dubrovnik
The last day of sailing but still many things to do. On your way back you will have a stop on a popular Šunj beach located on one of the Elaphiti islands, Lopud. Šunj is the most famous sandy beach of the Dubrovnik region.
It is surrounded by a beautiful pine forest and ideal for all ages, particularly for children. Beach offers various facilities and it is extremely suitable for playing 'picigin', a game which it is famous for.
We should be back in the marina by 6 PM. Check out is the next day on Saturday at 9 AM.