Top 3 Sailing apps you need for the sailing trip
Last update: Wednesday, March 29, 2023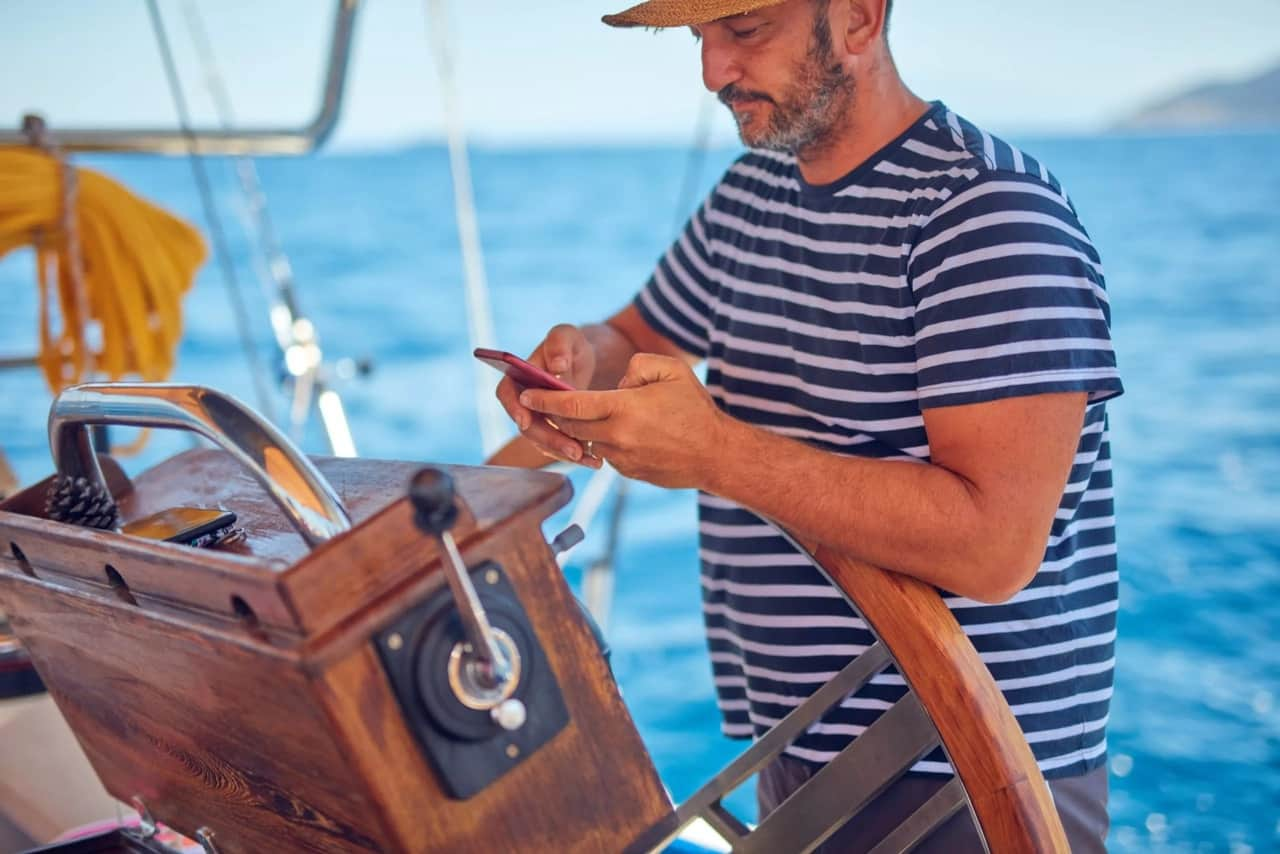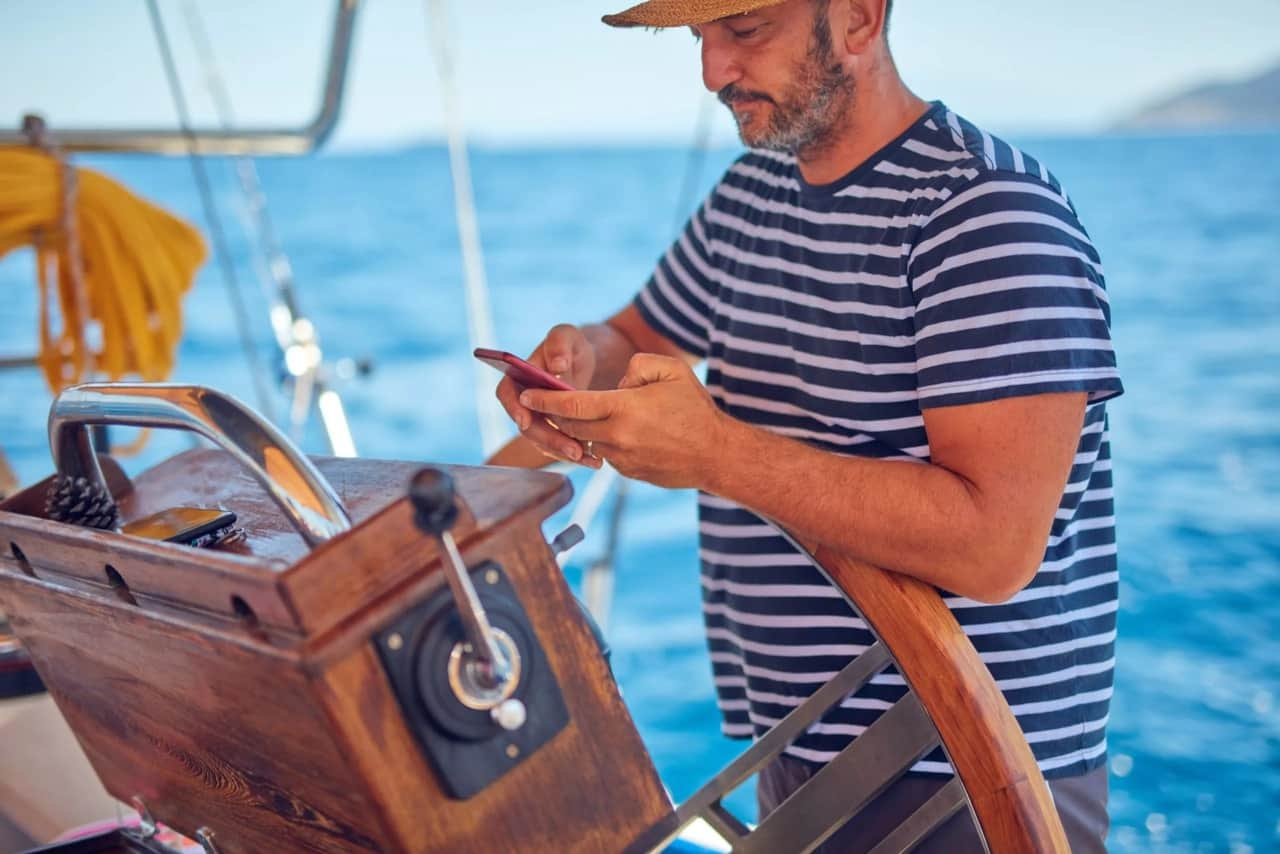 Let's talk about the three sailing apps you need for your sailing trip, whether you're a first-time sailor with a skipper or all on your own.
This sailing app will let you know:
where you are
what kind of weather is ahead of you
and alarm you when your boat drifts for its safe anchor zone
Using them will make your trip safer and more relaxing.
Navionics – the navigation application
Download info
Runs on iOS and Android
FREE subscription for a 2-week trial. Charts are sold separately.
The company was established in 1984, in Viareggio, Italy. In 2017 Marine electronics company Garmin bought Navionics company but Navionics retained as a brand. Find more information here.
Equipped with the essentials?
Continue planning your sailing adventure by booking a boat!
Main features
Users can access nautical charts with tides and currents, information on marinas and ports, see and create Sonar charts, share information with other users using ActiveCaptain Community features, locate fishing areas and a lot more.
Navionics has released this amazing universal Boating app that:
runs with an optimized interface on smartphones and tablets with the same operating system, using the same subscription (either they're both from Apple or both running on Android)
provides additional local information with ActiveCaptain Community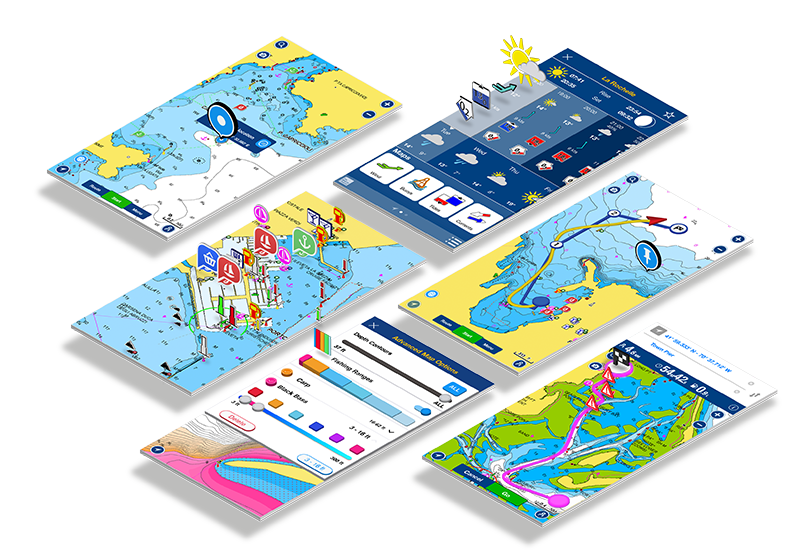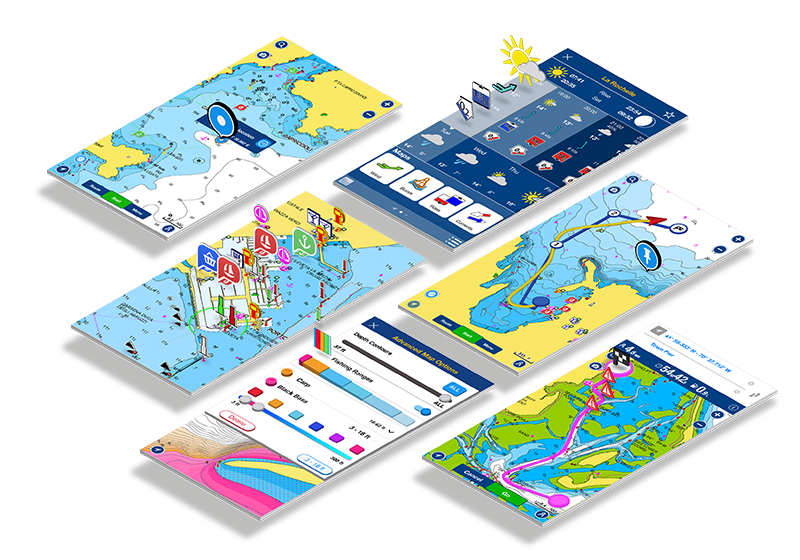 PredictWind – the weather application
Download info
inshore app available for iOS and Android
offshore app available for Windows, Mac, iOS and Android
see pricing here
The company was founded by Jon Bilger, a competitive yachtsman and Winner of America's Cups in 2003/2007 as Alinghi Weather Team Manager.
Main features
PredictWind offers two apps for weather forecasting: for inshore and coastal sailing and others for offshore sailing.
The Inshore App is designed for usage on a cellular or Wifi network and displays high-resolution forecasts on your mobile or tablet.
The Offshore App is designed for boats heading offshore with a need to download forecast GRIB data on a Satellite or SSB connection.
You can find more info here.
Anchor Watch – the anchor application
Download info
Main features
We all know how anchoring can be tricky and a lot of us probably spend more than one restless night while anchored. This is why we find this app very useful.
The Anchor-watch app uses a phone's GPS to track the boat's position and raise an alarm when the boat moves outside the safe-zone circle.
This app is very easy to use, you can simply activate the app after you have dropped your anchor and prepared the boat.
You don't have to know the exact coordinates of the anchor, you only need the bearing and the distance to your anchor, that is all. More info here.
Remember: respect marine life and Keep the Seas Clean!
We wish you fair winds!