How to choose the best boat for your family holiday?
Last update: Monday, June 5, 2023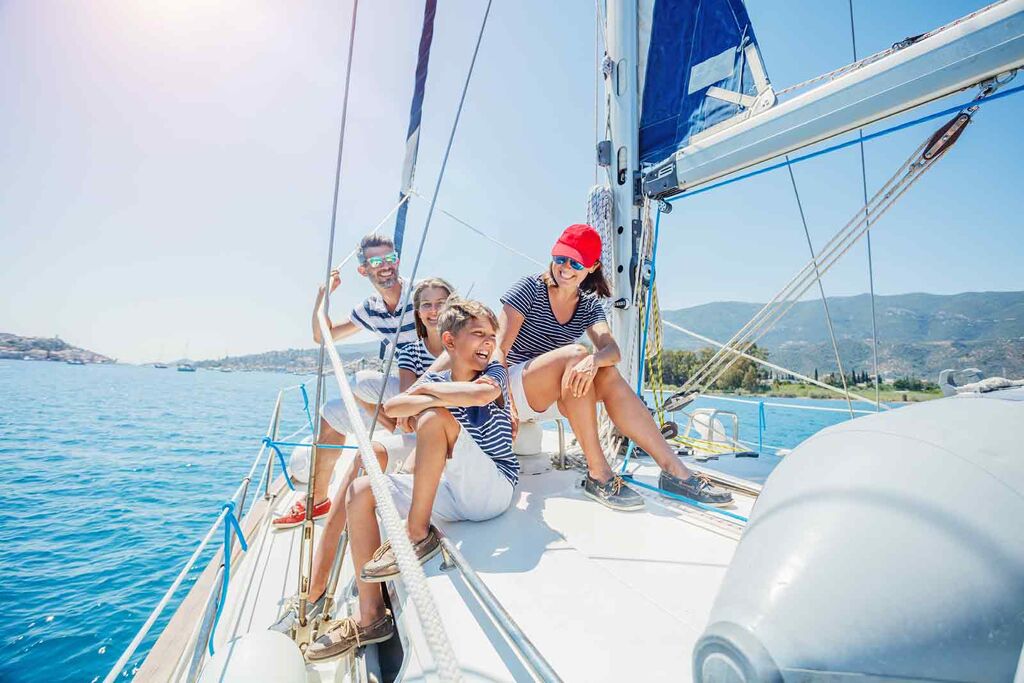 Deciding what boat to rent for your family vacation can be daunting. To get the best family boat for the money, you must match the right boat with your family's needs. Because different boats do different things well, you should first determine the kind of water adventures you will be going on with your family.
How to Choose the Best Boat for Your Family Holiday?
Before making a rush decision, you should determine your budget. You have probably saved some money for a sailing vacation or are just about to start. Filtering boats by price will help you narrow down the wide selection while choosing your yacht.
Then, discuss with your family what type of sailing holiday you want. Because different types of yachts come packed with different features, it is important to ask yourself what you want. For example, would you like to raise sails more often or want to cruise on a motor yacht?
Location is also vital for the type of boat. For example, it may be windier in some parts of Greece than in others. Some sailors like to utilize every gust of wind, which is why they want to book a sailboat. Others may feel safer on a skippered catamaran.
But you still might keep asking…
Don't want to break the bank?
Browse our selection of affordable boats and find the perfect one for you!
What Is the Best Family Boat for the Money?
To help you get the best family boat for the money, your search must start with the primary activity you need a boat for. Here are some examples.
Family Sailboats
Sailing is an age-old activity that still brings great pleasure to sailing families. Of course, it is different from powerboating, thanks to reduced speeds and the complex operation of the boat. But one thing's for sure — sailing makes for a great family vacation. The cherry on top is that sailboats are not as expensive as other boats since they do not need powerful engines.
A great example of the best liveaboard sailboat for family adventures is the Catalina 30. Despite having embarked on its maiden voyage in 1972, the iconic Catalina 30 is one of the best family sailboats on the market. This is mainly thanks to its robust build, reliability, and plenty of room to boot. You can get one of the latest offerings from the brand, Catalina 385.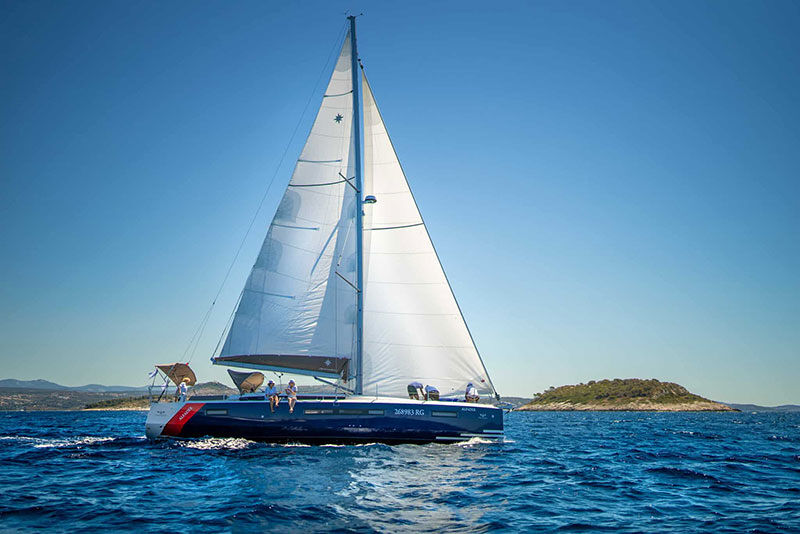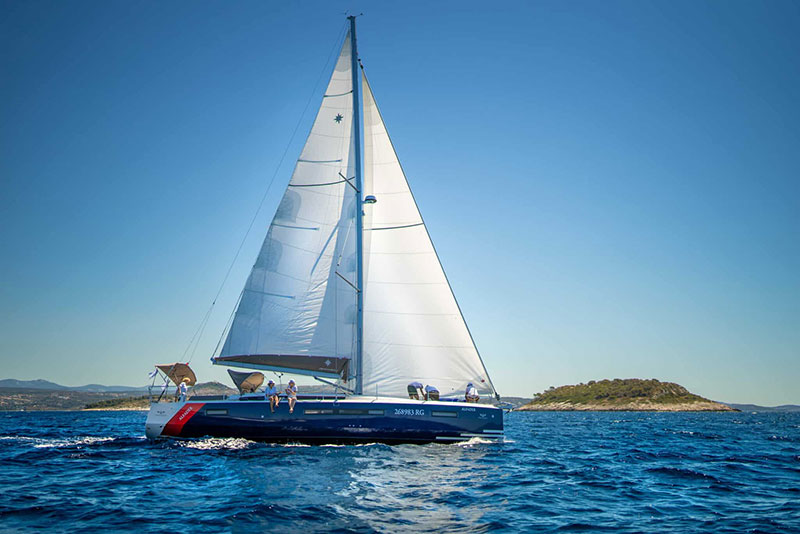 Affordable Cabin Cruiser Boats
Cabin cruisers offer the best essential features of a home. They tend to be larger and more powerful than other types of boats. Because of their power, roominess, and manoeuvrability, cabin cruisers are versatile in the type of activities they can be used for. Below the deck capacity of cruisers is mainly determined by the size of the boat.
A cabin cruiser is one of your best options for families who love going further into the ocean. An excellent example of a cruiser suited to family excursions and budget is the Jeanneau NC 1095 FLY. With plenty of room and luxurious surroundings, it is one of the best family boats for a weekend getaway.
Best Catamarans for a Family Vacation
Catamarans may be more expensive but they offer spaciousness, extra living and storage space, ease of sail, and other yacht charter benefits. When comparing them to other boats on this list, catamarans are massive because they have two hulls. However, they come in smaller versions, around 40 feet, to fit lower budgets.
When planning a family sailing vacation on a catamaran, look for these: Astrea 42, Lucia 40, Lagoon 40, Bali 4.1, and Nautitech 40.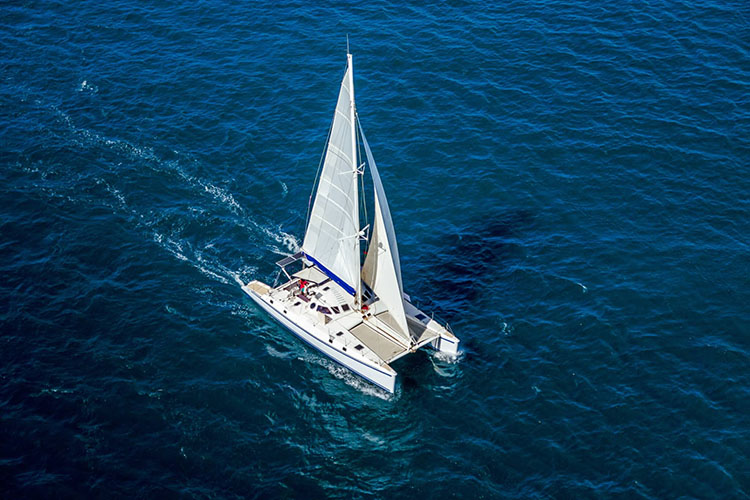 Bowrider Boats
A bowrider (sometimes called a runabout) is designed to offer comfortable seating in the forward cockpit area. This type of boat is typically used for watersports or day cruising, often on lakes or Intracoastal waterways where the seas aren't very rough.
An excellent example of a family-friendly bowrider is the Regal 1900 ES. With a maximum capacity of nine passengers, it can make for a lot of weekend fun.
Pontoon Boats
Pontoon boats feature wide-open decks and depend on floats for stability and buoyancy. This type of boat is typically used in freshwater scenarios and can be used for cruising and even water sports. A great example of an affordable pontoon boat is the Godfrey Sweetwater 1886 C.
One of the best parts about pontoon boats is that they are highly customizable. This means you can have the best family boat for your needs.
Deck Boats
Not sure whether to get a pontoon boat or bowrider? Then, perhaps a deck boat is the answer. Like a pontoon boat, deck boats come with a large sitting area. However, they can accommodate more people than a pontoon boat.
Like bowriders, they are built for cruising and other types of water sports. And thanks to their simplicity, deck boats like the Bayliner Element Series, for example, are quite affordable.
Center Console Boats
The best boats for families who love fishing are centre console boats. Essentially, it's a boat with a hull but no cabin or foredeck and the helm station in the centre of the boat. Center console boats are designed to work in harsh offshore waterways and come with essential fishing equipment like bait wells and fish lockers.
While mostly known as fishing boats, centre console boats can be used for many other family boating activities. A great example is the Robalo R160.
Dual Console Boats
Another great option for family boating is the dual-console boat. These offer the offshore capabilities of centre console boats while also providing a bowrider with excellent seating and other amenities. They are versatile boats and can be used for virtually any water activity. Take the Scout 175 Sport Dorado, for example. It is probably the best family boat for the money in this category.
In the end, feel free to use our Tailored Vacation Planner to find your perfect boat. We stand at your disposal for any questions you may have during your search. When you decide a boat is right for you, book your family sailing vacation with Sebastus Sailing!
The boat price is usually lower for smaller and older boats with less equipment. Boat owners may also have special discounts on boats during certain times of the year, such as an early-booking discount or a last-minute discount.
If you want to spend a week sailing in Croatia or any other Mediterranean country with your family of four, you should aim for at least a two-cabin boat between 20 and 30 feet. However, we recommend a three-cabin boat between 30 and 40 feet for optimal comfort. One of the popular three-cabin sailboat choices are Jeanneau Sun Odyssey 349 and Bavaria Cruiser 37.
Bigger families need a bigger boat to make their sailing holiday as comfortable as possible. One cabin fits two people, so a family of ten will need at least a five-cabin boat. If someone in your family needs to have their own cabin, a six-cabin boat should do the trick. Families prefer five-cabin sailboats such as Beneteau Oceanis 50 and Bavaria Cruiser 50.