All Inclusive Yacht Charter – Food & Wine Routes
Information & Highlights
The program is meant for people that enjoy being active, love nature, love to explore new places while learning about the cuisine, culture, people, and history of the area. In this 7 days trip you will enjoy sailing the beautiful Croatian coast and visit some of the best wineries and restaurants in this part of Croatia followed by a local wine and food guide. Boat for this route is crewed and our team will make sure that your sailing holiday is smooth and relaxing.
Modern yachts
Each boat in our fleet has to meet certain standards in order to make sure you have everything what you need. In the next steps you will be able to pick your boat.
Saftey first
Safety of our passengers is very important for us. We make sure to teach you how to stay safe while enjoying your unforgettable vacation.
Amazing wine and food
In this 7 days trip you will enjoy sailing the beautiful Croatian coast and visit some of the best wineries and restaurants in this part of Croatia.
Ports near airports
All of our starting ports are near the airports so you don't have to spend your precious holiday time in transport.
Explore
Croatia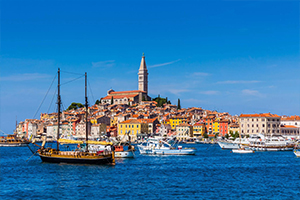 Istra route
Enjoy amazing Istrian food and wine.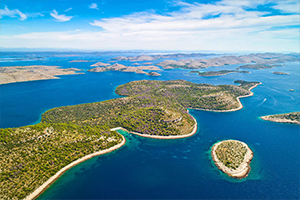 Kornati route
Visit some of the best restaurants in the Kornati archipelago
Didn't find what you were looking for?
No problem. Reach out and let's create your custom route together!
Practical Sailing information
Use lotions with high protection factors
As for any type of summer vacation, the sun is your biggest frenemy. Use waterproof lotions with high protection factors and ensure physical protection from the sun.
Clothes, food & drinks
Even though it is summer, there is always a possibility that the nights and winds are cold. So be prepared.
Check the weather forecast and pack clothes for sunny and cold days: bathing suits, summer dresses, shorts, t-shirts and don't forget to bring something warmer or waterproof.
Shoes are also very important! During the days you will probably be barefoot but in case of rain bring some non-slippery shoes. Or if you want to blend in – buy so-called boat shoes or some sports shoes that are made for easier moving on the deck.
This is an all-inclusive package. Restaurants, wine tastings, and food and drinks on board are included. Just make sure to pick up the number of people when making a reservation.
Remember to drink water more than on other days!
Moments
Travelers experience
Check out what our guests said about their experience sailing with us. Our guests satisfaction is our main priority.
The company is very organized and it was super easy to book the trip the way we wanted. It's a very personalized service. Last but not least, the places we visited were breathtaking.
"It was a wonderful time that I spent with my friends and family on our tour with the sailing ship along the Croatian coast!"
"I spent a wonderful week of sailing in Croatia. Everything went smoothly and was well organized."
Everything worked out fine. It was an unforgettable trip with wonderful places that I can only recommend. Many thanks to the whole team at Sebastus! I would gladly do it again.
It was super nice! 😊👌🏼 Definitely doing it again.😉 Thank you so much!