Mallorca: great sailing experience for beginners and experienced sailors
Last update: Wednesday, March 29, 2023

Are you planning a yacht charter in Mallorca? Read everything you need to know and some good pieces of advice from first-hand experience.
Mallorca Island: special sailing jam
Mallorca, with Menorca, Ibiza and Formentera, belongs to the Spanish archipelago Balearic Islands in the western Mediterranean.
It is also the largest in the group. Palma de Mallorca is the capital of the island, with museums, restaurants, various shops, airports and larger ports with everything you need for sailing. The most valuable sight of the city is the Cathedral of Palma, which is located in the oldest part of the city.
In Palma, you can eat and drink well and try all the local specialities in numerous restaurants. But the biggest advantage of Mallorca in sailing is the more than 550 km long coast.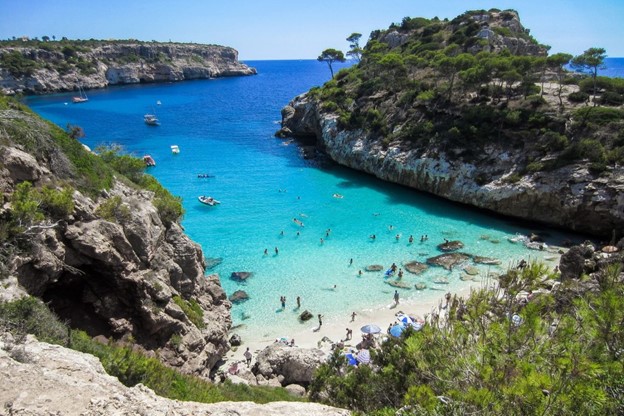 In the northwest of the island is the Serra de Tramuntana, a mountain range with difficult-to-reach cliffs, but dreamlike nature.
On the other side of the coast, in the northeast, you can find open bays, like the famous bay of Pollença, with sandy beaches.
On the southern side, there are most marinas and harbours, numerous bays, and also with sandy beaches, like the 6 km long beach Platja de Palma. The sea is calm, and the weather is mostly sunny, making Mallorca perfect for new and inexperienced sailors.
With 42 ports, you always have the possibility to get everything you need and ask for help in an emergency. Sailing on Mallorca is possible for experienced sailors all year round. But the actual sailing season is from May to September.
Discover the beautiful beaches and crystal-clear sea of this Mediterranean gem!
Mallorca offers amazing weather
As already mentioned, the season ends in September, although temperatures can reach 25° in autumn.
The problem can be the winds, Mistral and Tramontana. In winter the rainy season starts with temperatures from 12 to 15°.
It gets warmer again in April, and in summer the temperatures go up to 30°. The water is not only used for sailing on Mallorca but also for swimming and squiggling.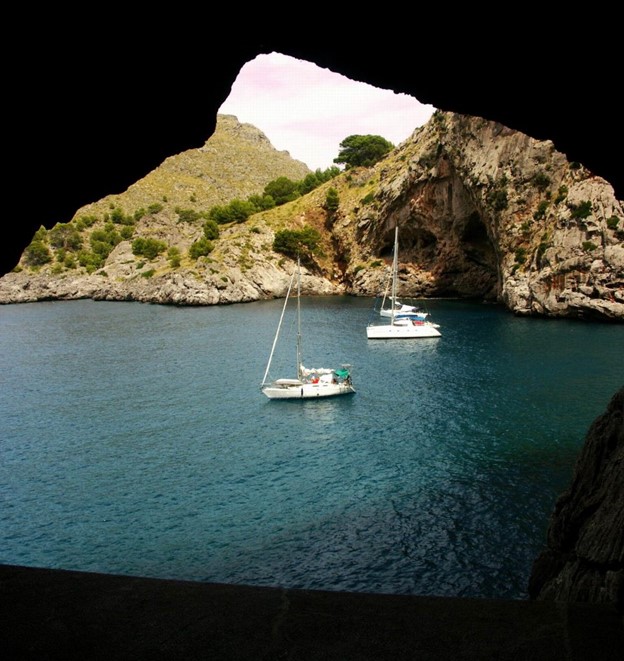 Mallorca sailing route
Sailing in Mallorca is best to start in the capital, Palma de Mallorca. The city also has an airport and a wide range of yacht charter options.
The first destination is the luxurious city of Port d'Andratx, with the Marina Club de Vela Marina – Andratx. Then follows the Port de Sóller and the Marina of the same name, a smaller town.
The most famous yacht clubs, a culturally interesting old town and the third marina are located in Port de Pollensa.
And the last stop is Cala Figuera, a smaller village with a marina of the same name. Before returning to Palma, it is advisable to explore the archipelago of Cabrera. This protected natural park is worth a visit.
Remember: respect marine life and Keep the Seas Clean!
We wish you fair winds!