Sailing Vacation in exotic Cuba
Last update: Wednesday, March 29, 2023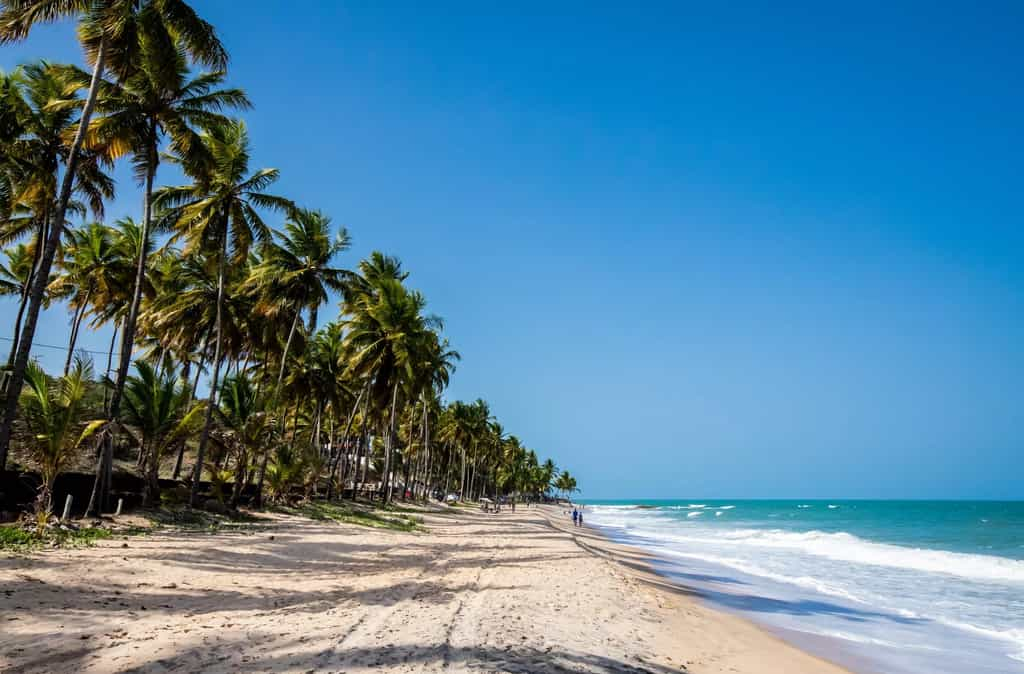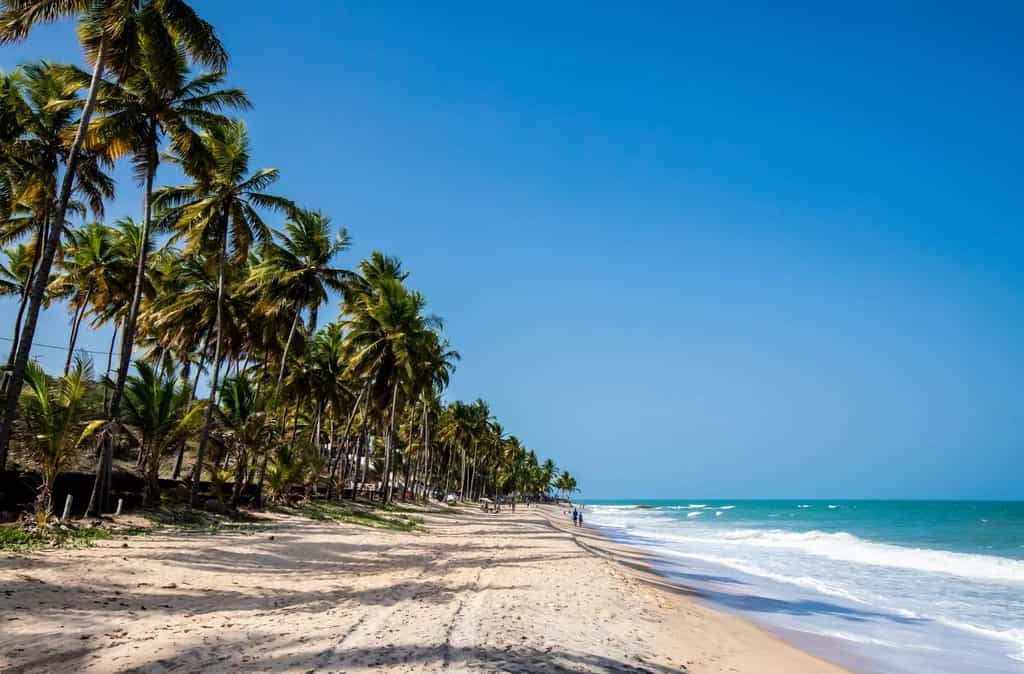 Cuba is an exotic destination with a rich and interesting culture bringing more and more amazed tourists every year.
Cuba's economy was one of the victims of the Cold War and visitors to this beautiful gem of the Caribbean were rare. In later years, especially after the end of the Cold war, Cuba opened a little bit to foreigners and, not so long ago, to US citizens.
A different kind of exploring this fascinating destination would be sailing in Cuba – allowing you to visit more spots and hide from the crowds in the evening.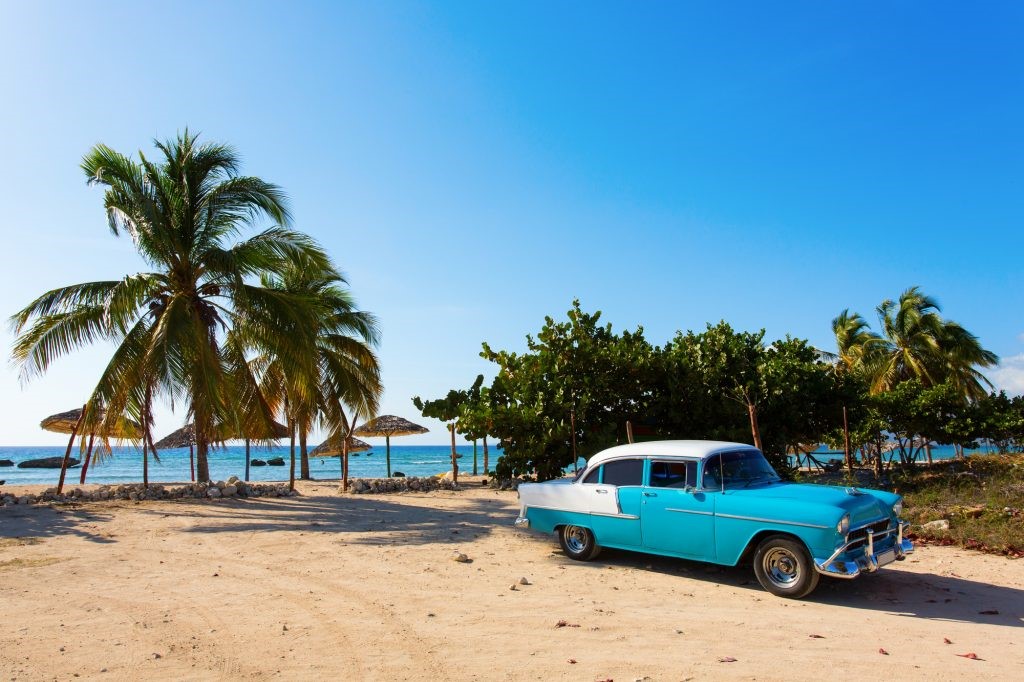 Sailing in Cuba
The Cays
Cuba is a paradise for sailing and one of the top destinations for sailors in the whole Caribbean.
Thanks to its beautiful climate and coast, Cuba attracts more and more sailing enthusiasts every year.
The very specific thing about its coastline is that it has several thousands of cays, that is, small, sandy and flat islands.
Cays have a very shallow sea and are often covered with palm trees. You can imagine what pleasure it must be to drop the anchor of your boat on one of these places and throw yourself in the beautiful, crystal-clear sea.
The main centre for sailing in Cuba is Cienfuegos, some sailors prefer the northern coast of Cuba but one of the most beautiful places to sail is the southern coast with islands like Isla de la Juventud.
Looking for an exotic adventure?
Escape to the vibrant culture and stunning landscapes of Cuba!
Cienfuegos
Cienfuegos, meaning a hundred fires is also known as the pearl of the south. Located in a bay on the southwestern shores of Cuba, this town is very near all main tourist attractions.
The Caribbean culture and the lingering Spanish influence are visible in the city, resulting in interesting and unique architecture. Being the most recently founded city in Cuba it has a more clean, modern, and spacious feel.
One of the hidden gems is the El Nicho waterfalls, situated between the popular cities of Cienfuegos and Trinidad. It's a perfect destination for all adventures on a hunt for a special place away from the crowds and the ultimate refreshment in the cold water of the waterfalls.
Parque El Nicho, on the western edge of the Escambray mountains, is a 1 hour, 30-minute drive from Cienfuegos. As one of the most inaccessible parts of the Topes de Collantes nature reserve, it takes a bit of effort to get there.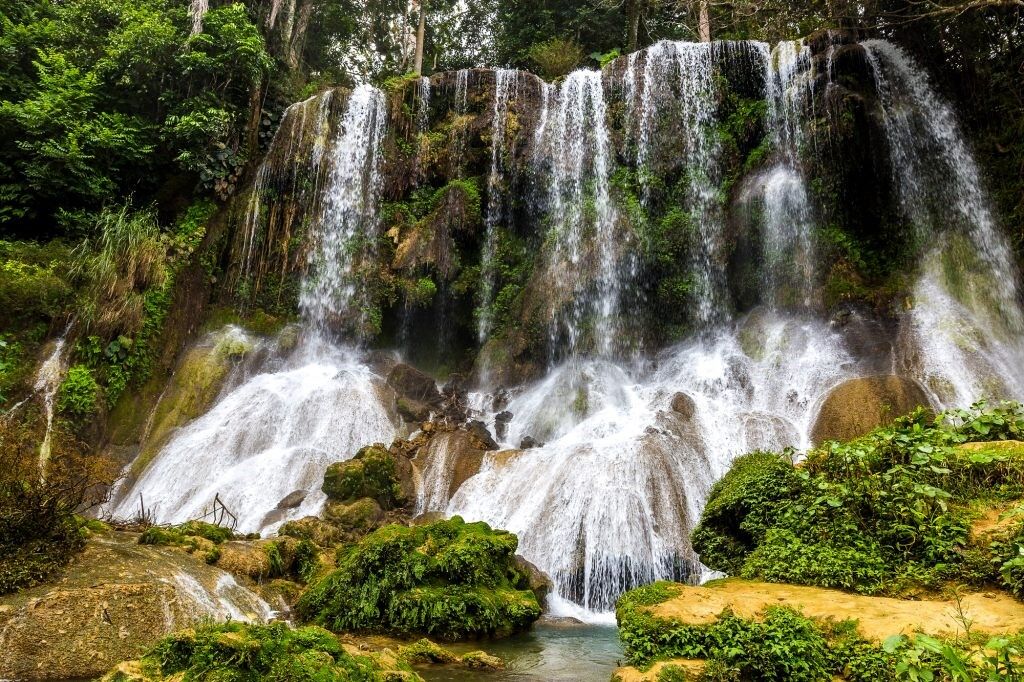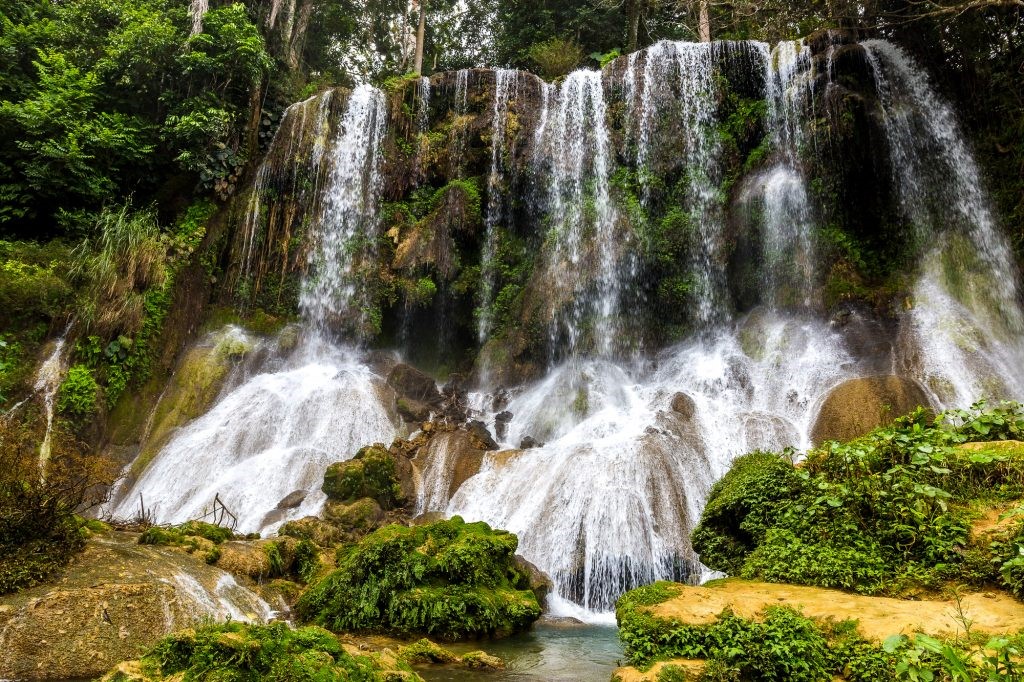 Cayo Largo del Sur
Cayo Largo del Sur is actually around 80 nautical miles from Cienfuegos, so this will be a first-class adventure for anyone who endeavours on this trip.
When you take your boat in Cienfuegos, just steer it in the direction of Isla de la Juventud province.
Before this big island, you'll see this beautiful, flat cay. Its elevation is not higher than 5 meters, and it has an abundance of beautiful beaches like Playa Sirena and Playa Paraiso.
I promise you'll soon fall in love with this magical sandy island. And if you're a fan of watersports, here you can enjoy those to the fullest.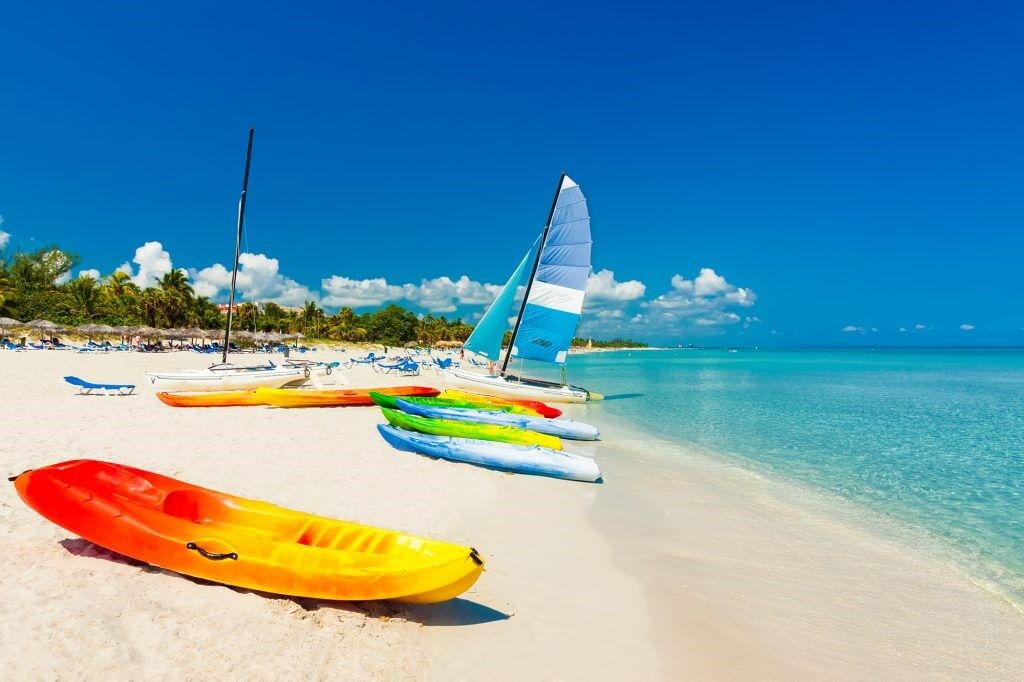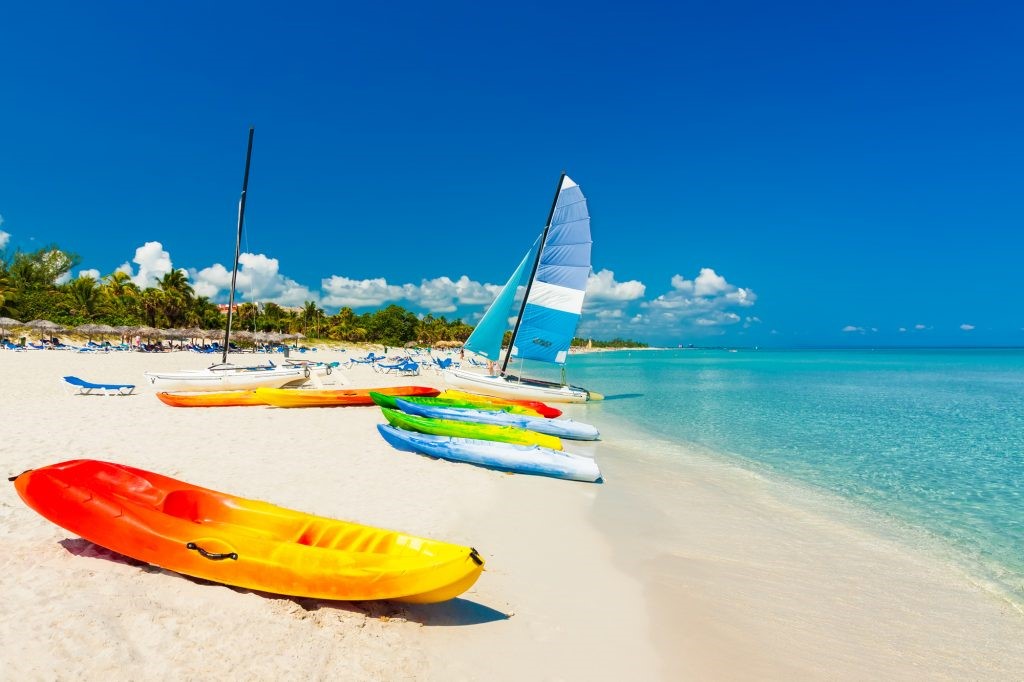 The best way to see everything and visit all the tourists and hidden places is to rent a sailboat and sail into freedom.
Interested in sailing in Cuba? Contact us and tell us more about your sailing wishes and we'll find the perfect boat for you!
Remember: respect marine life and Keep the Seas Clean!
We wish you fair winds