10 Reasons to Choose a Tailored Sailing Vacation
Last update: Wednesday, March 29, 2023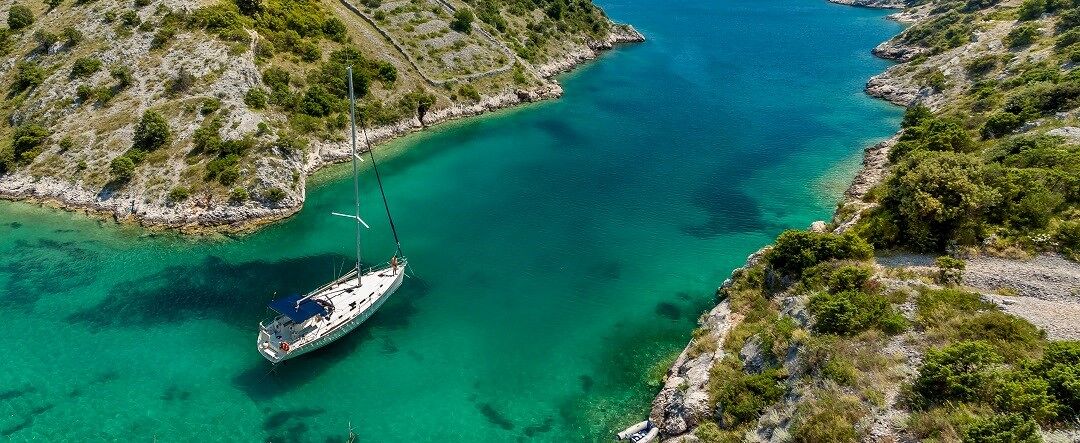 Sailing vacations are the perfect choice for those who love to travel and enjoy time with family. There is something magical about being on the water, exploring new destinations one island at a time. You can customize your sailing vacation by choosing from many different types of vessels, itineraries, crew sizes and more!
On a tailored sailing vacation, you have the chance to do just that. Spend days with loved ones and enjoy sunsets alone together while sipping wine or spend hours playing games on the hidden bay with your kids.
If you're looking for an active sailing vacation with freedom, flexibility and options galore then look no further than a tailored sailing vacation in Croatia, Spain, Italy, Greece, Turkey, Thailand or the Caribbean!
Here are ten reasons why tailored sailing vacations will become your go-to sailing vacation!
#1 Tailored sailing vacation with right location
When you choose a tailored sailing vacation, you can expect to have complete control over your destination of choice. Whether it's the Caribbean or Croatia tailored sailing vacations are perfect for everyone! You get to pick where and when you want to visit based on what fits with work schedules too so don't forget that sailing vacations are the perfect choice for those who work as well!
If traveling to multiple destinations in one sailing vacation appeals, then sailing vacations are perfect because of how many ports they touch on each journey. You never have to stop at just one place for too long which means you get the sailing vacation of your dreams!
Tailored sailing vacations allow you to savor each destination and truly experience it. Rather than being on a cruise ship where days at sea mean less time spent in port or stopping by multiple destinations, chartering a sailboat is all about experiencing one place at a time. This allows for a full sailing vacation experience where you can enjoy the destination at your own pace and truly take it all in.
Croatia is a real sailing playground where you can explore destinations like Hvar, island of Vis, Korčula or untouched and uninhabited islands. Greece offers sailing with blue flag beaches and enjoying the islands Crete, Santorini or Mykonos. Turkey presents sailing on Turkish coasts Bodrum, Marmaris or Fethiye while Thailand is a more exotic destination where you can discover sailing destinations Koh Samui or Phuket.
Are you ready to have your dream vacation?
Enjoy a unique experience tailored to your interests and needs!
#2 Take your family and friends on sailing vacation adventure
If sailing with a group of friends or family is appealing to you, tailored sailing vacations are great because this type of service comes with an entire boat just for your immediate party meaning that everyone has their own space while sailing. This is great for those sailing with children because you can enjoy some time apart yet still be together as a family when the need arises!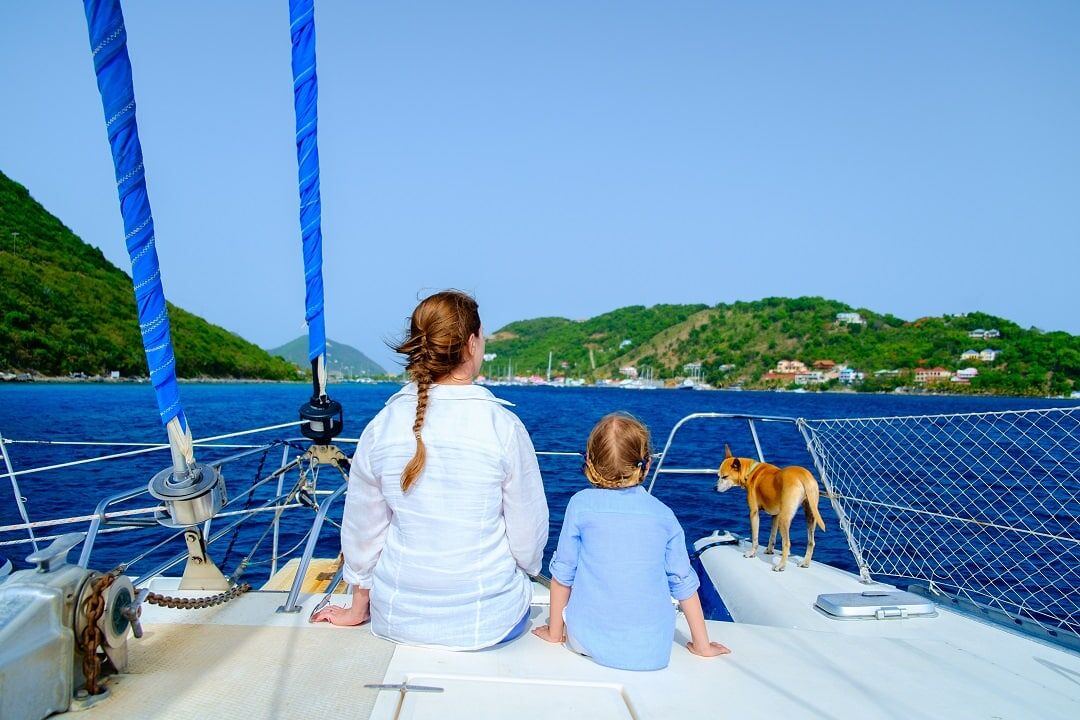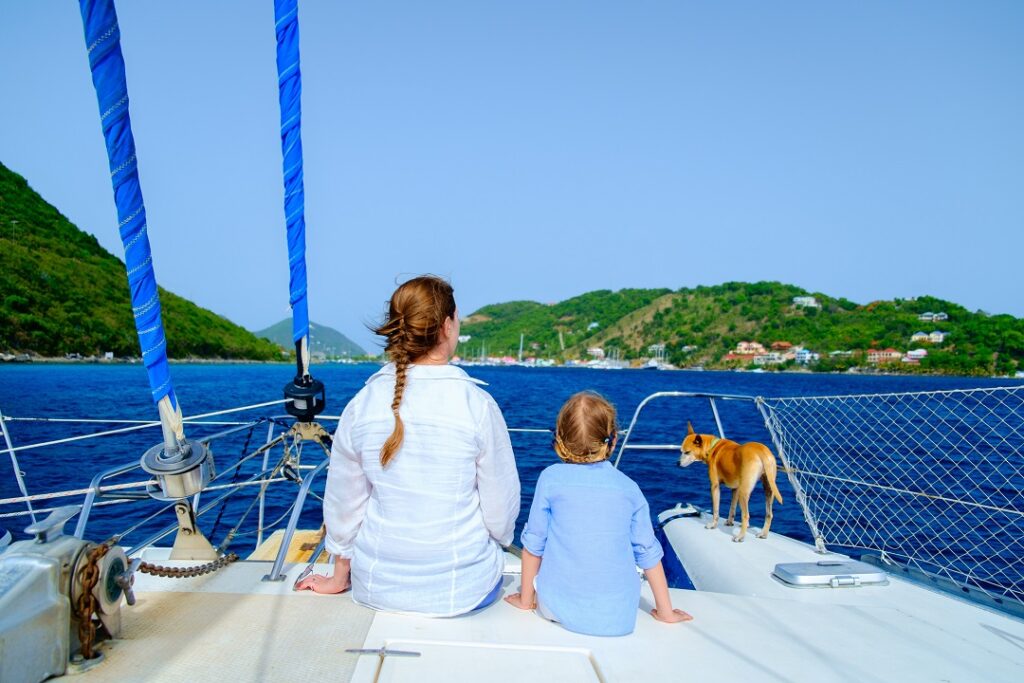 #3 Personalized sailing experience
Sailing vacations are the perfect choice for sailing enthusiasts because they have so many options! Whether sailing with a group of friends, family or by yourself there is something for everyone no matter what their personality! This type of vacation allows you to get away and truly relax while also having fun on your own terms at the same time!
#4 Dream vacation with great price
Tailored sailing vacations can be extremely affordable when it comes to getting your dream vacation without breaking the bank. You get to choose where you want to go and sailing options that you want to explore while also enjoying a great price.
#5 Flexible sailing vacation
You can customize your sailing vacation right down to the smallest detail! There is an option for everyone whether it's opting in or out of all-inclusive sailing vacations, choosing skippered sailing trips versus crewed yacht charters, or even picking what type of boat you want to sail on.
#6 Perfect romantic getaway for couples
Tailored sailing vacations are the perfect choice for couples who enjoy sailing or exploring together because you get to do this in one of the most romantic ways possible!
You can choose if this trip will be relaxing or an adventure, all while having fun no matter what sailing option you decide to take on. This type of vacation is perfect for sailing enthusiasts and beginning sailors.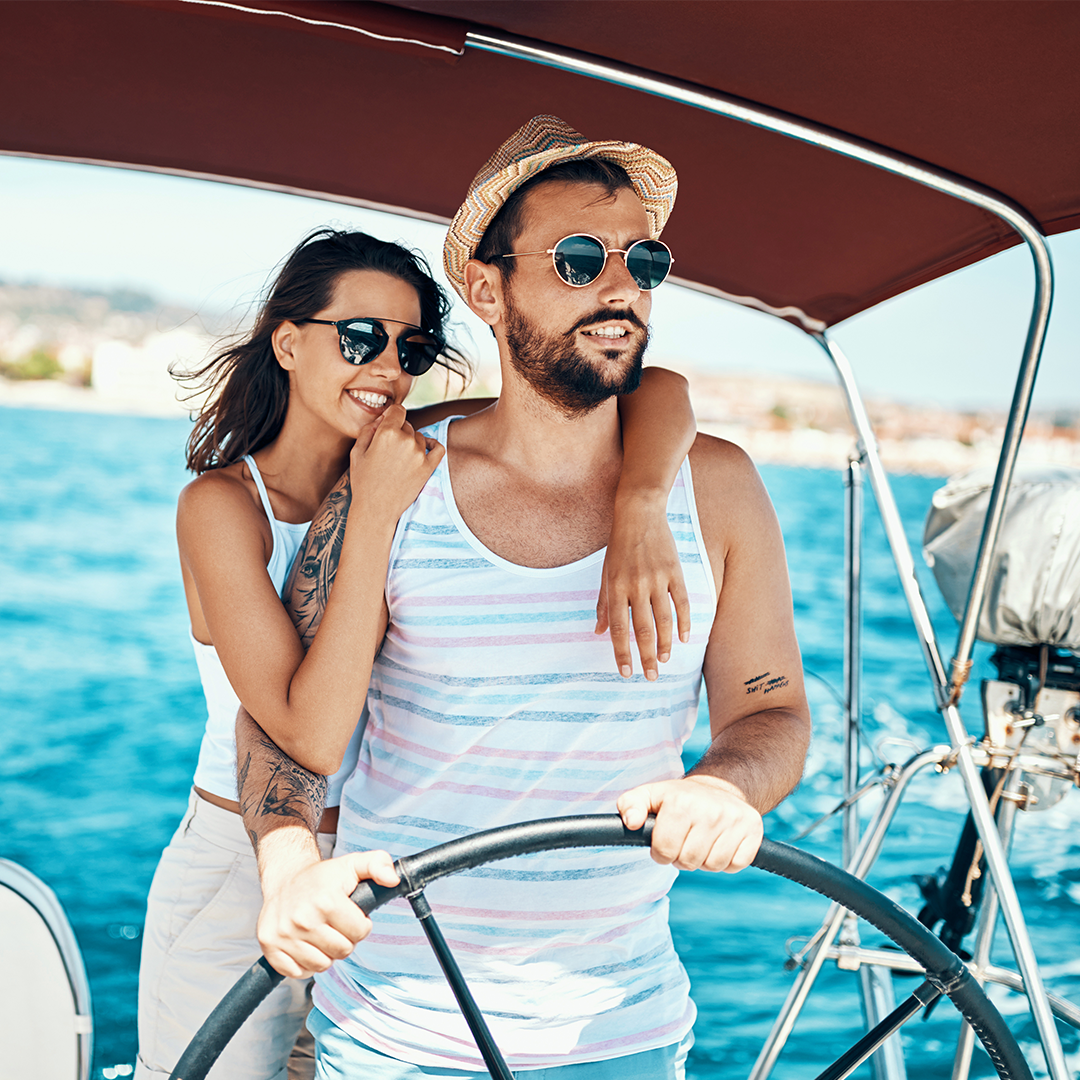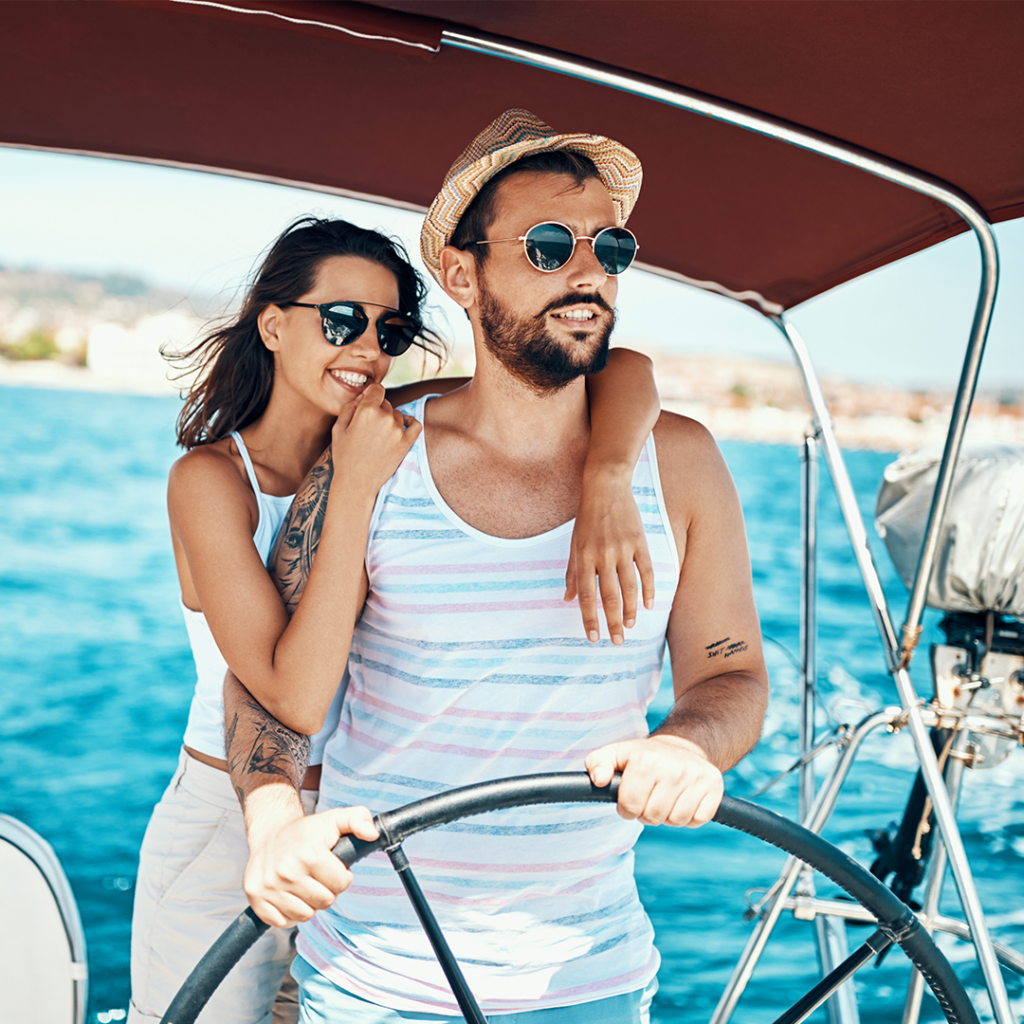 #7 Sailing vacations are easy peasy
Sailing vacations are perfect because no matter what anyone tells you, sailing is not difficult or hard! It's all about having the right tools and knowing what you're doing so sailing is a great choice for those who have never been sailing before as well!
Skippered sailing trips are the perfect sailing option for sailing enthusiasts because they allow you to explore at your own pace and level of experience. This type of sailing vacation also is great if you enjoy learning how to sail or simply want someone else taking care of all the logistics while on board!
#8 All-Inclusive or self-catered
You can choose one of two types of service regarding catering All-inclusive with the chef on board and Self-catered. All-inclusive sailing vacations make it easy to enjoy sailing on a budget because everything is included for you! Every meal is made out of fresh ingredients and gives you a taste of local food.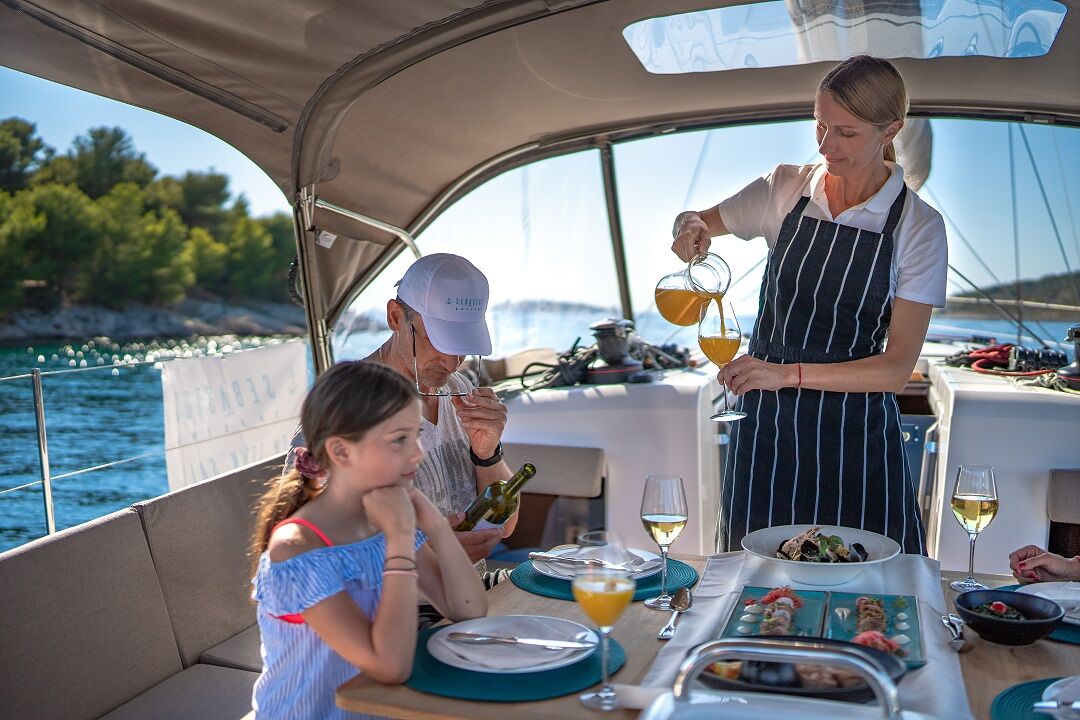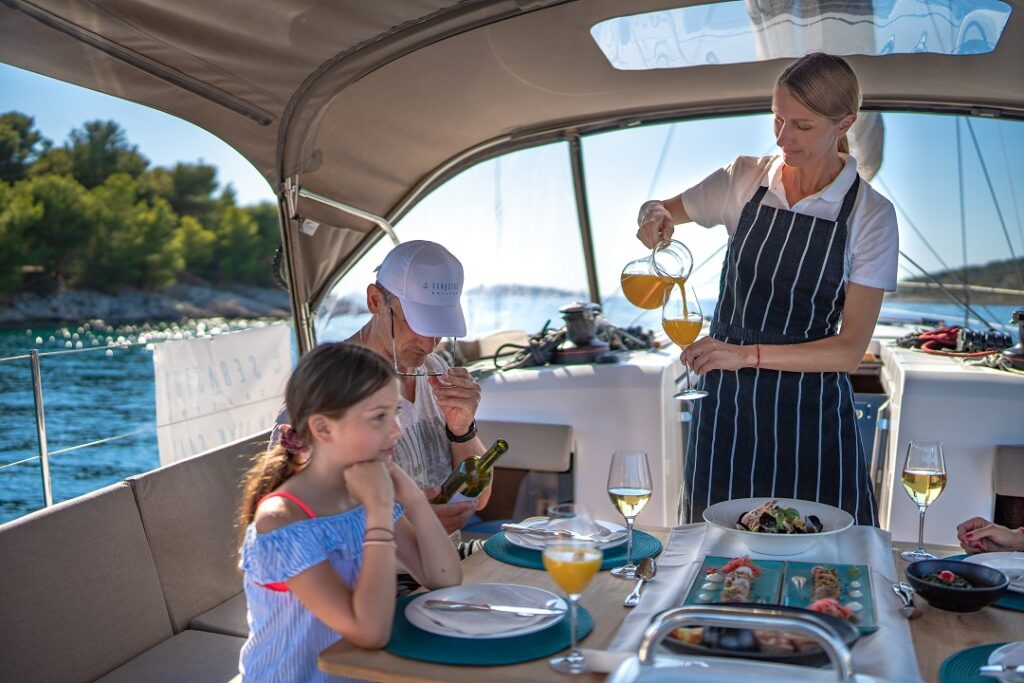 #9 Type of boat is your choice
You can choose what type of boat you want to sail with – catamaran sailing trip, yacht sailing adventure or gulet sailing cruises. All types offer a different kind of experience and possibility for sightseeing surrounding places. You can choose a sailing vacation according to your preferences.
#10 Sail the seas with a customized sailing vacation for a special occasion
Tailored sailing vacations are amazing for special occasions like birthdays or honeymoons. You can pick sailing destinations like sailing in Thailand for your honeymoon or sailing holidays in Greece to celebrate the big day.
Sailing vacations are great because you always have options! You get to choose what type of vacation will work best for you while also getting an amazing price on all types of sailing experiences no matter where you take them. There's nothing better than sailing on the open seas while also getting some time away from modern life.