Kids friendly Istria Route
This route is made for family sailing because the listed destinations have mostly nice weather and safe places for kids to play, swim, and enjoy.
Kids of all ages can participate in life onboard! The skipper can teach the kids sailing basics and make them captains first mates 🙂
There are two levels of service we offer: Exclusive service where food and drinks are included and Standard service where you take care of the food onboard on your own. All the other things like the skipper, fuel, mooring fees, and safety equipment are included in both service levels.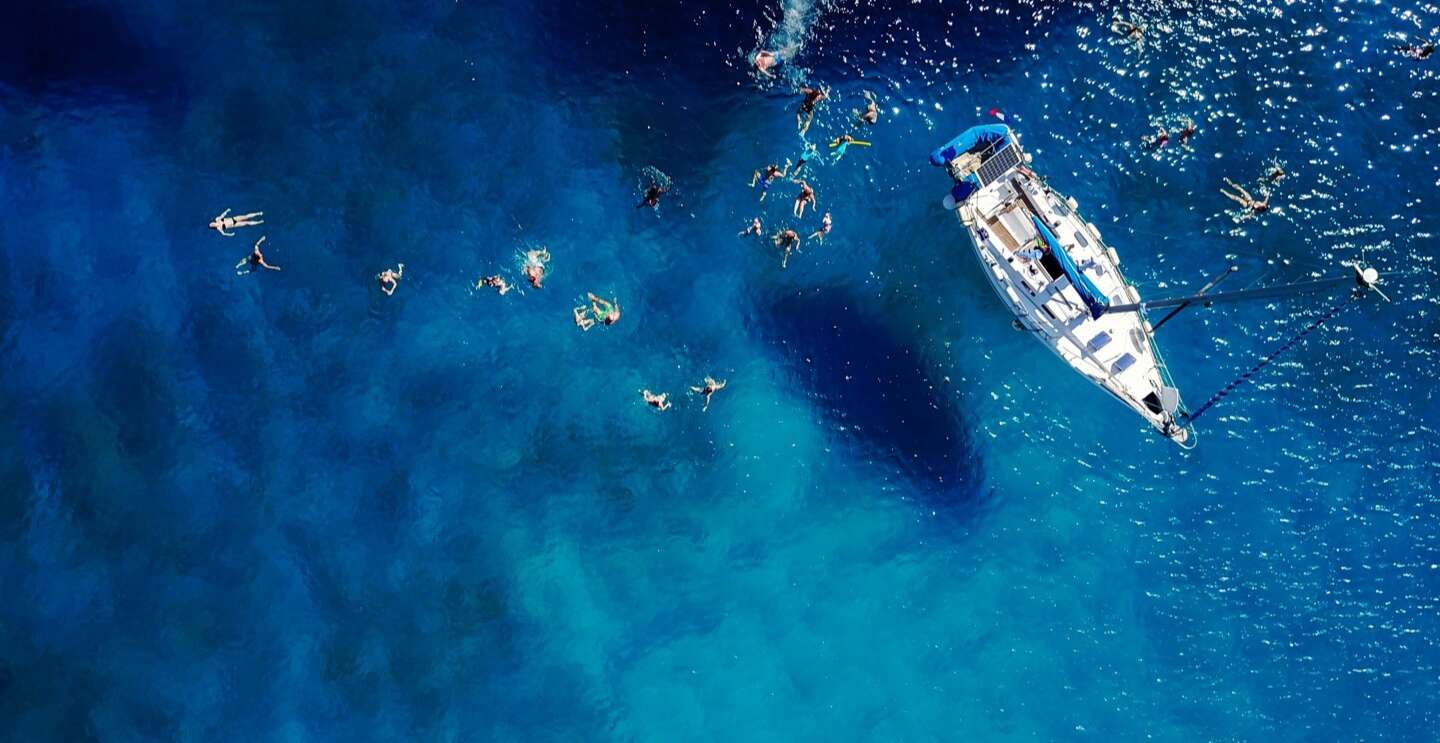 All boats meant for sailing with kids have safety nets. Everybody will get a life jacket to wear the whole time while sailing – making it a relaxed and safe holiday for the whole family.
IMPORTANT: Please note that all restaurants and activities on the land listed are suggestions only, and are not included in the price. The trip can be changed according to your wishes, i.e. stopovers can be added or removed.
The itinerary depends on the weather conditions and other unpredicted factors and can be changed accordingly.
Starting point: Pula
Arrival:
Pula has its own International airport and the marina is only 20 min drive away. We can arrange a transfer from the airport to the marina for you. Transfer is not included in the price.
Istria region offers more than just the sea, sunbathed shores, romantic coves and tiny ports! Istria invites you to follow the fairyland paths leading to the small medieval towns crowning her hilly landscape.
The peninsula truly is 'terra magica'; blessed with unspoiled nature, the crown jewel of which are the Brijuni islands, one of the most beautiful archipelagos in the Mediterranean with rare plant and animal species.
This is a land whose long and rich history can be read literally from dinosaur footprints. Pula, your starting point offers a diversity of attractions to lovers of culture.
The rich itinerary of its three-thousand-year-old history, where every step you take through the old town is a landmark, begins and ends with the Roman amphitheater.
Have a question about this route?
We have answers to your questions. So don't hesitate to get in touch with our team today!
Enquiry about Kids friendly Istria Route
Don't hesitate to get in touch with our team today!
The plan for the first day is to arrive on a Saturday in Pula and get to the Marina. Your check-in on the boat will be at 5 PM and you will spend the night there.
Pula is the largest city in the Istria Region. It is known for its multitude of ancient Roman buildings.
The city offers a diversity of attractions to lovers of culture. The rich itinerary of its three-thousand-year-old history, where every step you take through the old town is a landmark, begins and ends with the Roman amphitheater.
Activities
Pula Arena – the best time to visit the Arena is during a summer concert
Aquarium Pula – a great attraction for the whole family
Beach Valovine – has enough shade for kids to rest between swimming sessions
Gastronomy
TiVoli – a place that offers Mediterranean and Croatian cuisine but also pizza
Fortuna – enjoy some ice cream for dessert
Konoba Boccaporta – healthy and fresh food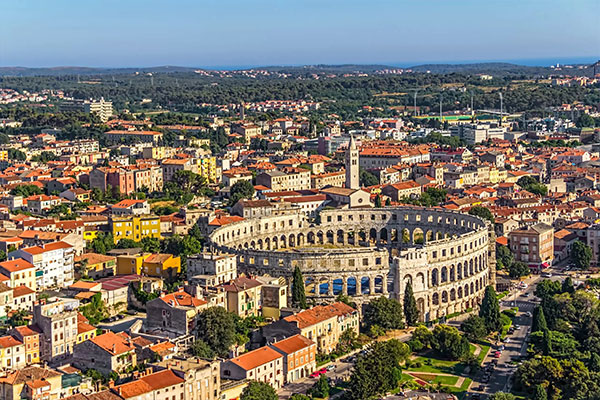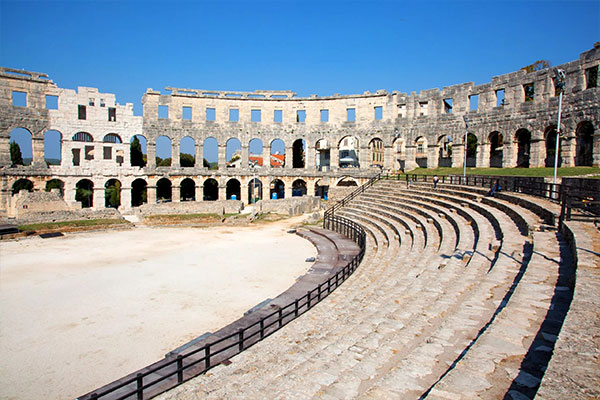 Day 2
–
Rovinj, the charming gem of Istria
From May to September Rovinj receives more than 10 sunshine hours a day.
Like all Istrian towns, Rovinj is also officially bilingual: Italian and Croatian can be heard there. In Rovinj you can visit the Rovinj Aquarium where you can learn about Istrian flora and fauna and in Porec, around 40 Km from Rovinj, there is Aquapark Aquacolors, an aquapark for bigger kids.
Activities
Old Town – the center of Rovinj is really charming with colorful houses and narrow streets
Punta Corrente – amazing woodland park by the sea
Cuvi Beach – shallow water with pebbles, the shade comes from the trees and there are also some beach bars for refreshments
Gastronomy
Pizzeria Da Sergio – a great place to try some Italian pizza
Torkolo – you can enjoy some seafood or soups here
Gostionica Orlando – you can take a nice walk to this restaurant for some fresh food and drinks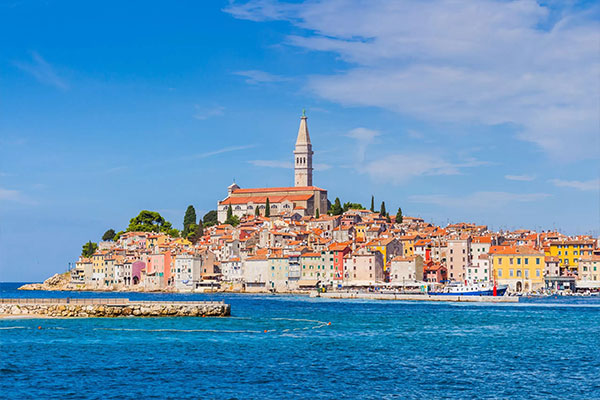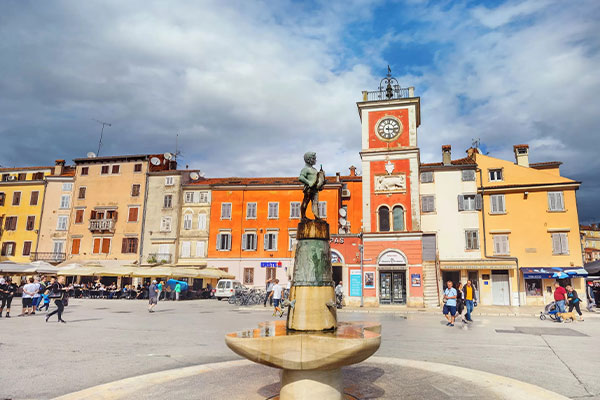 Day 3
–
Novigrad, a medieval town
In Croatian Novigrad is also sometimes referred to as Novigrad Istarski to distinguish it from three other Croatian towns of the same name.
Istria has a great connection of bike routes – you can take a bike tour to Motovun or enjoy the views of a zip line in Pazin (we can organize your transfer).
Activities
Aquapark Istralandia – a big aquapark that is great for every generation
Pinesta Beach – easily accessible water with a lot of shade from the trees
City Walls – the walls are by the sea and you can take nice walks
Gastronomy
Vitriol – beautiful place by the sea for some refreshments
Konoba San Benedetto – great place where you can enjoy fresh seafood or meat
Vecchio Mulino – place with different cuisines for you to choose from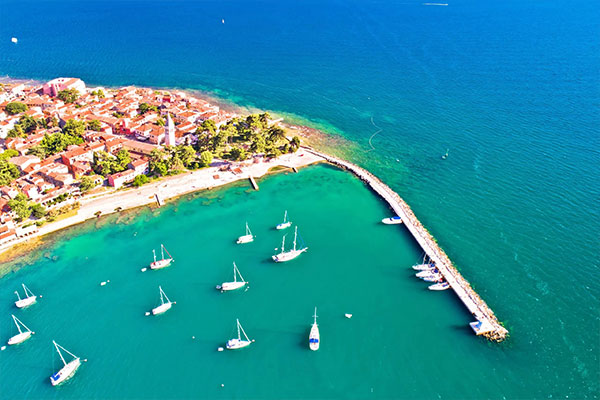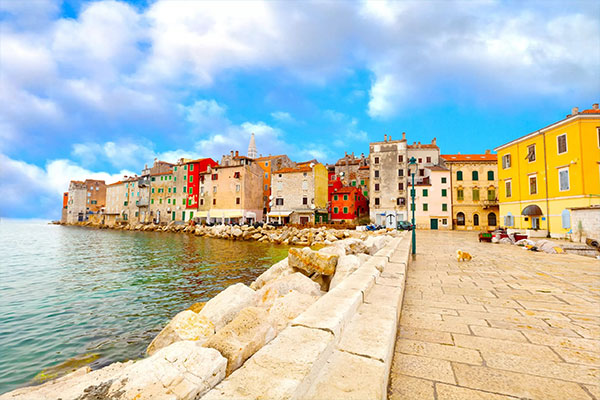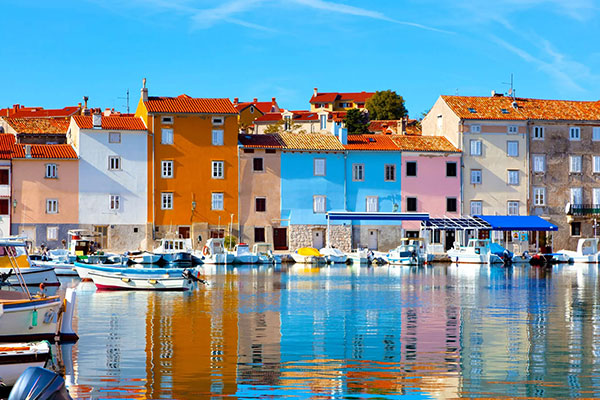 In the morning you can head over to the water park and have a blast with your kids using the slides and pools.
Istralandia is only 7 km from Novigrad. Istralandia offers transfers from Novigrad during summer. Istralandia is a waterpark with 15 slides and 6 pools. Your kid has to be at least 1 m high to enjoy some of the slides. There is a special children's pool with 40 cm depth.
There are also restaurants and bars for meals and refreshments. You can also rent a space where you can store your things. In August, you can take part in the annual harvest of lavender.
In the meantime, your skipper will head towards Lim Fjord and wait for you there. The fun does not stop there! For those who like pirates, there is a Pirate cave in Lim Fjord where you can snorkel in the search for pirate treasure. This is a great place to stop on your sailing adventure. You will spend a night anchored in the Fjord.
There are few very nice restaurants if you would like to have seafood, especially shells, for dinner. Lim Fjord is a well-known fish and oyster farm (oysters, mussels, gilt heads, sea basses.).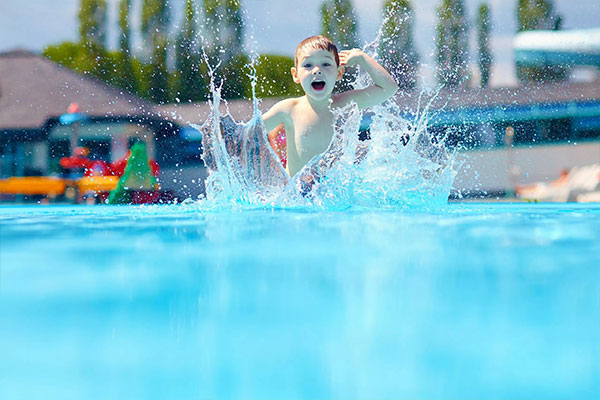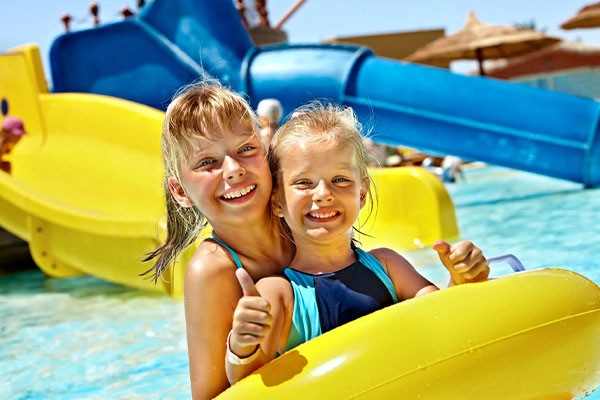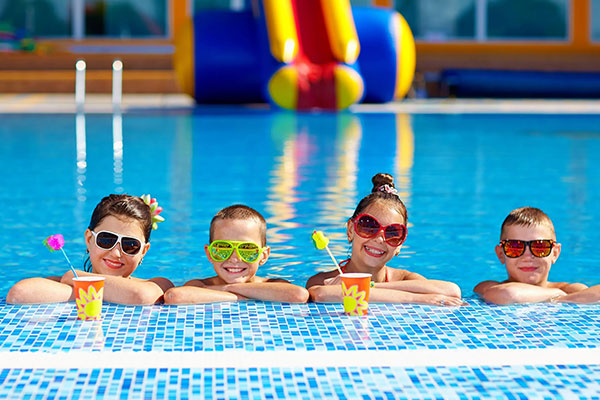 Day 5
–
Brijuni, and the animals
Brijuni National Park is a group of 14 islands and islets where you can witness the magnificent harmony between man, animal and plant life. There are almost 700 plant species and about 250 bird species on the islands.
The traces of dinosaur remains of Antiquity and later periods, achievements of modern times are all present in this area. Safari park on the island Veliki Brijun has been enriched by numerous imported species. Apart from the native species such as the rabbits or various birds, there are also exotic and less exotic animals that have become accustomed to the climate including deer, llama, zebra or an elephant.
Activities
Visit the Safari park that has both exotic and autochthonous animals
One of the oldest olive trees in the Mediterranian
Dinosaur footprints
The Boathouse – The permanent museum exhibition
Explore Brijuni by bike
Gastronomy
Caffe bar Sony i Lanka – a bar by the safari trail that sometimes also the animals come to visit
Restoran Neptun – here you can enjoy Mediterranean cuisine by the sea
Restoran Galija – enjoy your meal on the terrace and the sun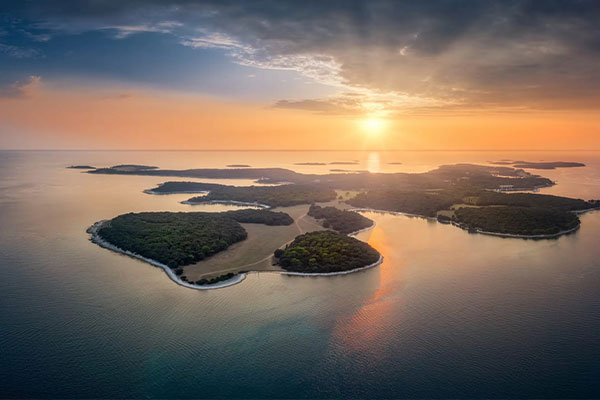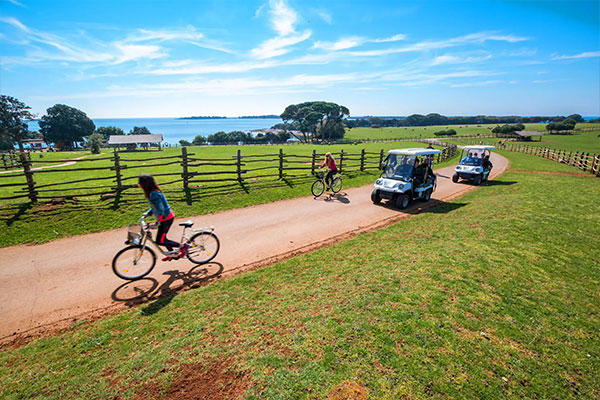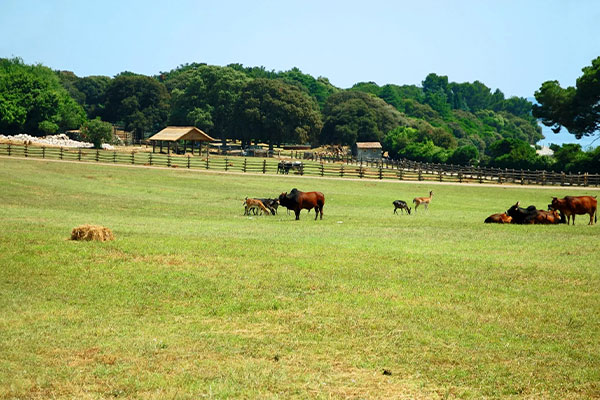 Day 6
–
Rt Kamenjak, and the clearest sea in the Adriatic
Kamenjak is located in the south of Istria, as part of Premantura. Kamenjak is an ideal place for an active holiday. Here you can walk, ride a bike, kayak, surf, play paintball, etc., there are interesting activities for everyone to remember their visit by.
You will spend a night anchored in Medulin Bay.
Activities
Swim in the crystal clear sea and discover numerous hidden coves
Walk along the dinosaur path
Visit an Istrian ox farm
Gastronomy
Safari Bar – great place by the coast where you can enjoy some refreshments and the view
Beach Bar Polje – enjoy some snacks and views of the Adriatic
Konoba Ancora – magical atmosphere and fresh ingredients for your meals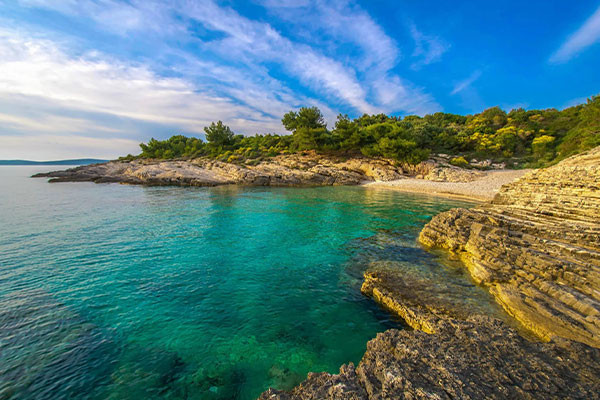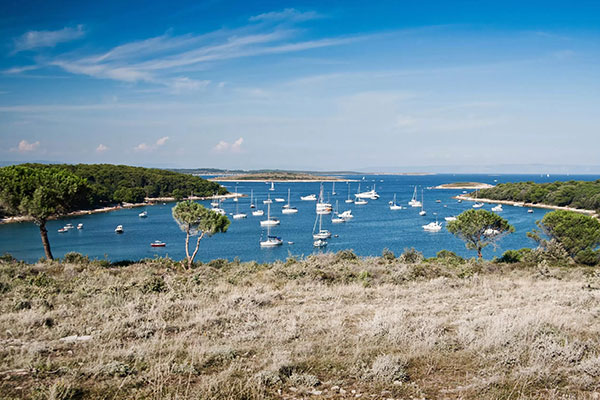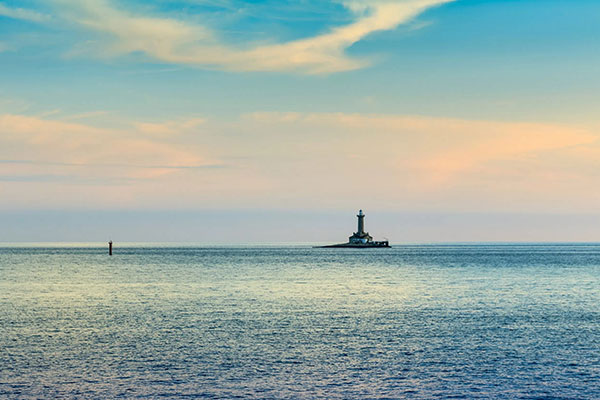 For your last day, you can return to Pula and enjoy all the things you didn't have the chance on your first day. Check out is on Saturday morning at 9 AM.