Kids friendly Kornati Route
This route is made for family sailing because the listed destinations have mostly nice weather and safe places for kids to play, swim, and enjoy.
Kids of all ages can participate in life onboard! The skipper can teach the kids sailing basics and make them captains first mates 🙂
There are two levels of service we offer: Exclusive service where food and drinks are included and Standard service where you take care of the food onboard on your own. All the other things like the skipper, fuel, mooring fees, and safety equipment are included in both service levels.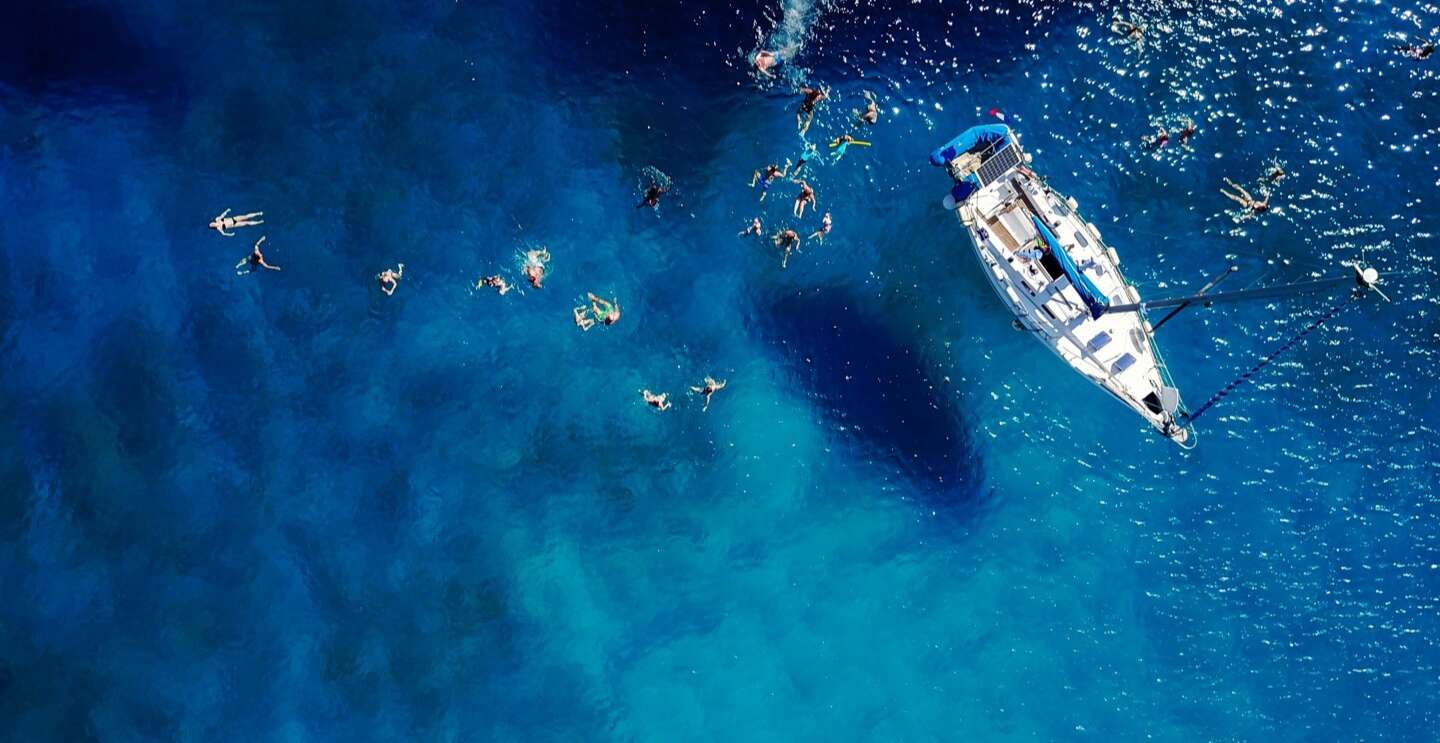 All boats meant for sailing with kids have safety nets. Everybody will get a life jacket to wear the whole time while sailing – making it a relaxed and safe holiday for the whole family.
IMPORTANT: Please note that all restaurants and activities on the land listed are suggestions only, and are not included in the price. The trip can be changed according to your wishes, i.e. stopovers can be added or removed.
The itinerary depends on the weather conditions and other unpredicted factors and can be changed accordingly.
Starting point: Marina Kornati, Biograd na Moru
Arrival:
Zadar International airport is only 20 km away from Marina Kornati. We can arrange a transfer from the airport to the marina for you. Transfer is not included in the price.
The Kornati National Park is often mentioned as "nautical paradise" with its 89 unforgettable islands, islets and reefs. Kornati islands are one of the top Croatian attractions!
There are no permanent residents of the islands and most of the area belongs to the people of Murter island who come to tend the olive groves, the vineyards, and orchards.
Safe beaches with clear water perfect for snorkeling, hiking and biking tracks to suit all ages, interactive museums, and lots of ancient towns and fortresses for little knights and princesses to explore make this route a lot of fun and perfect choice for family vacations.
Have a question about this route?
We have answers to your questions. So don't hesitate to get in touch with our team today!
Enquiry about Kids friendly Kornati Route
Don't hesitate to get in touch with our team today!
The plan for the first day is to arrive on a Saturday in Biograd and get to the Marina. Your check-in on the boat will be at 5 PM and you will spend the night there. Biograd is an ideal starting point to visit a number of Croatia's national and nature parks.
Since this is a kid-friendly route, what can be more fun but to start your adventure on the 1st day in a Fun Park! Fun Park Biograd is a theme park with its ideal location near Biograd na Moru offering a spectacular entertainment experience for the whole family. Park is a proud member of the leading world organization IAAPA for world-class theme parks. More about the park you can find here http://www.funparkbiograd.com/en/
Activities
Fun Park Biograd
Biograd Museum – an exhibit of items found on a Venetian ship that sunk off the coast in the 16th century
Gastronomy
Restaurant Kaciol
Pizzeria Casa Vecchia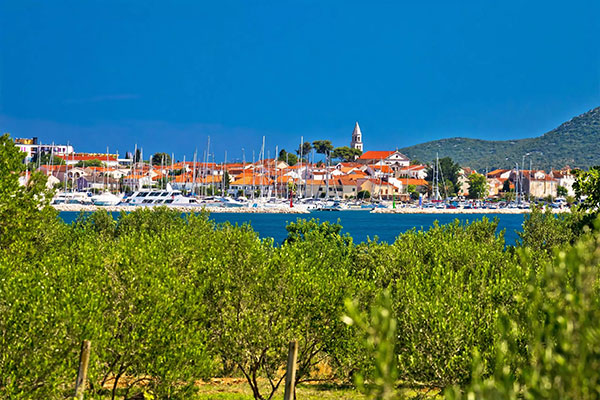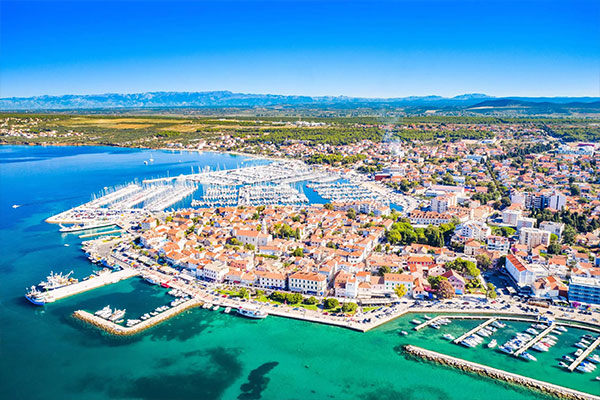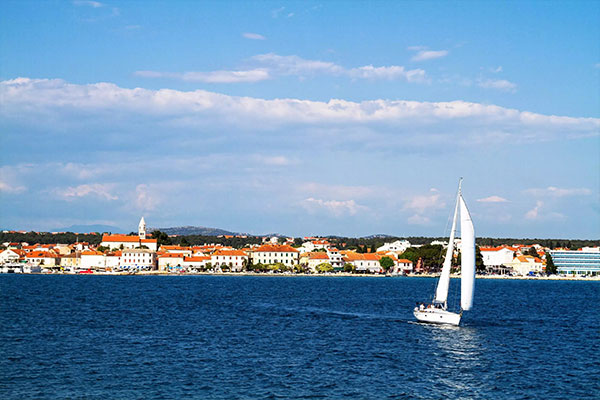 Day 2
–
Nature Park Telaščica (Dugi Otok)
Telaščica bay makes this a fully nature-driven route since it's situated in the Nature Park Telašćica.
Telašćica bay:
Upon arriving, the park rangers will approach you by boat to buy tickets for the Nature Park. Boats are welcome to anchor there. Telašćica is one of the most beautiful and largest bays in the Adriatic Sea. It is surrounded by 13 islands and islets, and 6 islets within the bay itself. You can use this time to explore the park, partake in activities like diving, kayaking, recreational fishing, photo-hunting, cycling, trekking and much more.
Following the path of nature, you'll continue your route to the Kornati islands.
Activities
visit the Grpašćak viewpoint or take a walk to lake Mir (Peace)
visit the cliffs of Dugi Otok rising up to a height of 161 meters and reaching down to a depth of 90 meters
Gastronomy
Konoba Tilago – great place for relax and try some typical food
Konoba Krsovica – dine in the tree shade and enjoy some grilled fish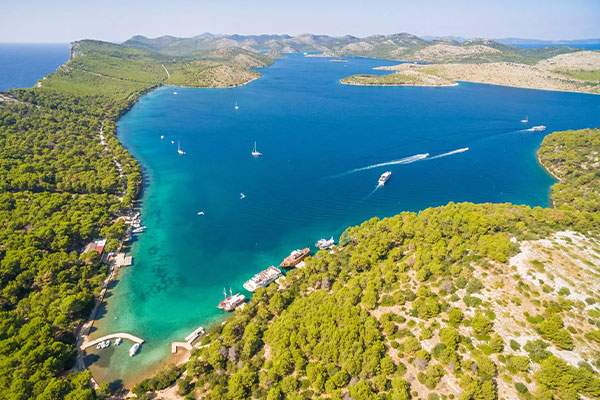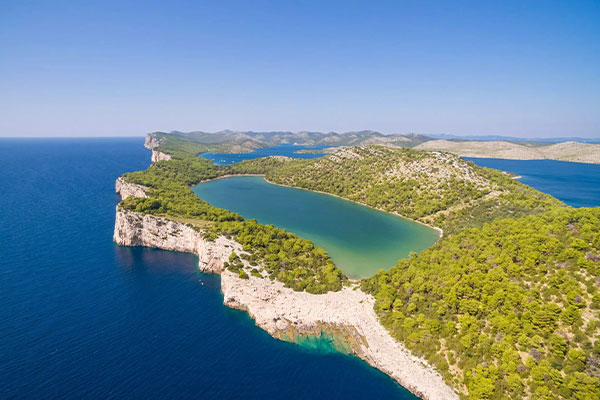 On your way to Murter, you will sail through the Kornati archipelago, enjoy the beauty of secluded bays, swim and snorkel in clear waters of Kornati paradise.
The town of Murter is very rich in history. It was first mentioned in the 13th ct. Today, Murter is a town of about 2000 inhabitants and a popular tourist destination.
Authentic stone-vaulted streets, simple dwellings, stone walls covered with ivy, combined with modest but innovative ingenuity have all served to preserve the story of Murter from vanishing into the history books.
Activities
Check out the view of the whole Murter from Church of St Roko
Walk around the town – Murter island is famous for its excellent figs.
Gastronomy
Fine food Murter
Tic Tac restaurant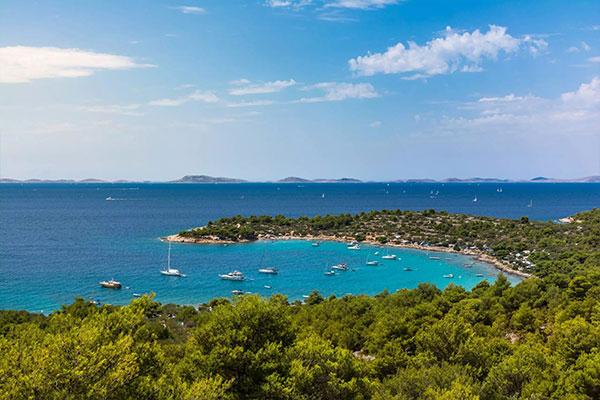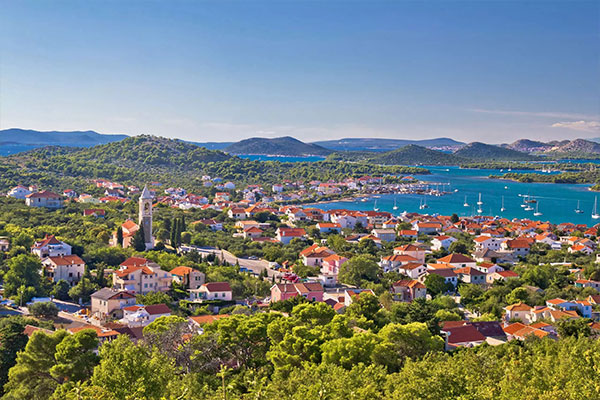 To reach Skradin you will sail through the beautiful canyon of river Krka. Skradin is a romantic Mediterranean town with narrow cobbled streets, passages, arches, and stairs and is located at the entrance to Krka National Park. The entire town of Skradin is a protected cultural heritage monument.
Activities
Visit Krka national park is a must when you are staying in Skradin
The Historic Vehicle Museum
Gastronomy
Restaurant Skala
Pizzeria Zlatka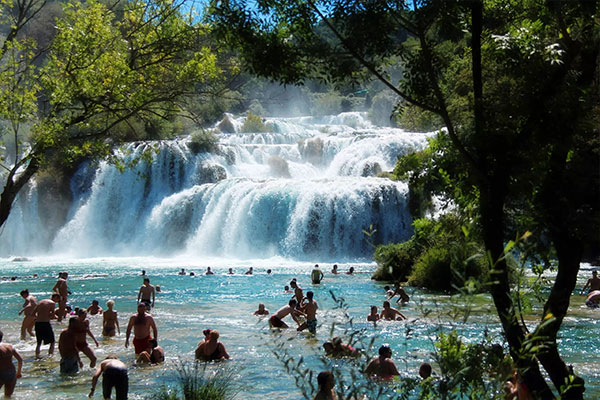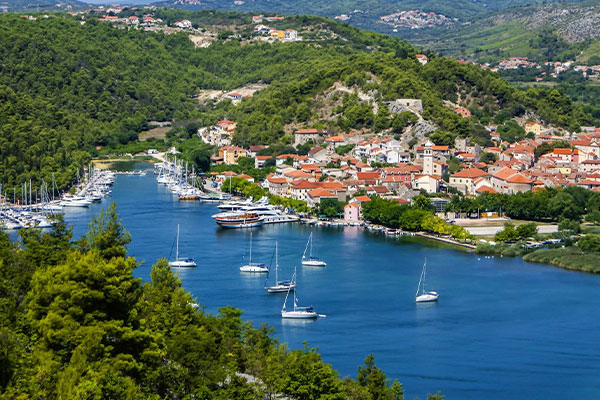 A perfect leg to stop over on some of the nice little islands like Zlarin and Prvić on your way to Vodice and explore. Vodice is a popular tourist destination, known for its vibrancy, diversity, tourist attractions and friendly people.
If you will still have time and energy after a long day of water activities and sailing, visit sandy beach "Plava plaža" which is particularly attractive to children.
Activities
Aquarium & Museum of Maritime Tradition
Plava plaža beach – shallow waters, which makes it great for kids and non-swimmers
Gastronomy
panoramic Sky restaurant
La Cremeria – great ice cream
Pizzeria Šimun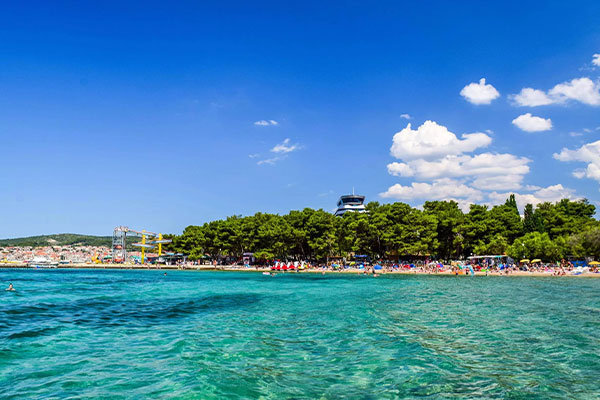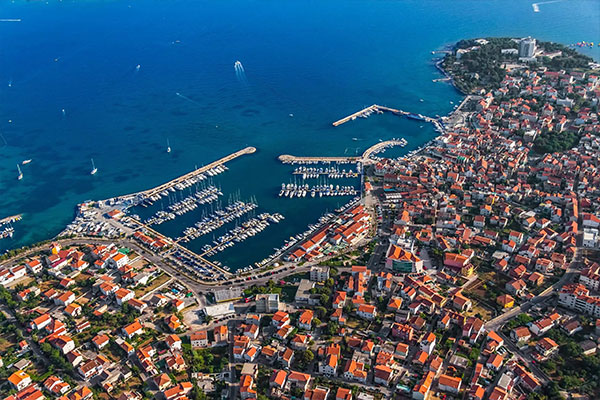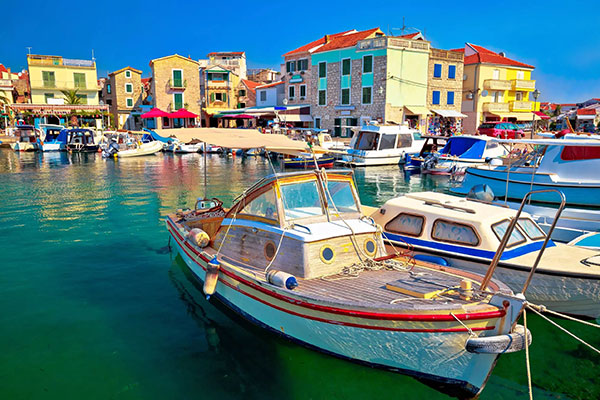 The day before returning to Biograd we choose for you to relax on a secluded island Vrgada.
Dense pine forests, clean sea and beautiful beaches are the main features of the only populated island of the Pakoštane Riviera. Vrgada is an ideal place to relax and feel no stress while visiting with kids since there are no cars or other motorized vehicles allowed on the island.
Activities
Enjoy the golden sandy beaches
explore the ruins of the ancient fortification and visit a couple of coves
Gastronomy
Restaurant Bracera
Hakuna Matata beach bar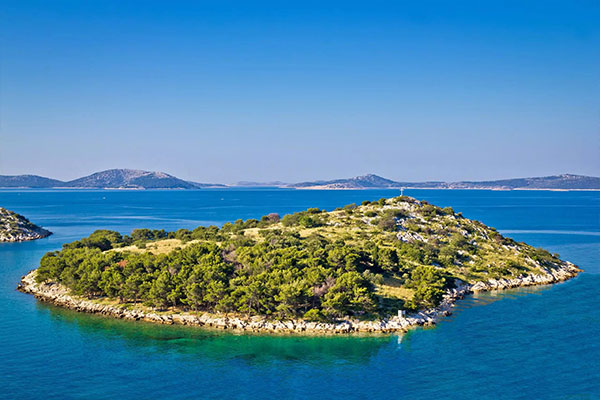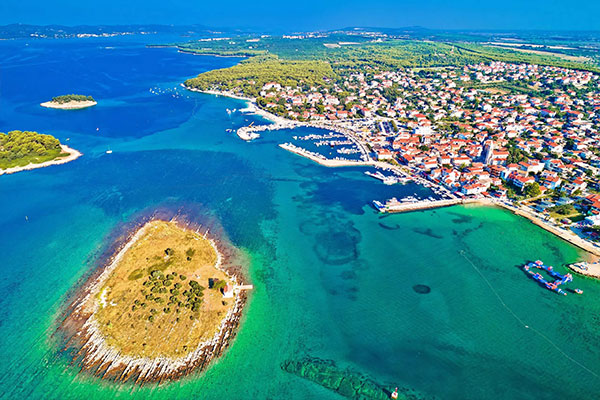 Before getting back to the marina, enjoy sailing, swimming and sunbathing. You should be back in the marina by 6 PM. We suggest spending an evening in Biograd. Explore the city and available activities that you didn't experience on the first day. Take a walk to the beach and enjoy the sun before check out.
Check out is the next morning on Saturday at 9 AM.