Best Croatian Islands for Nightlife
Last update: Wednesday, September 27, 2023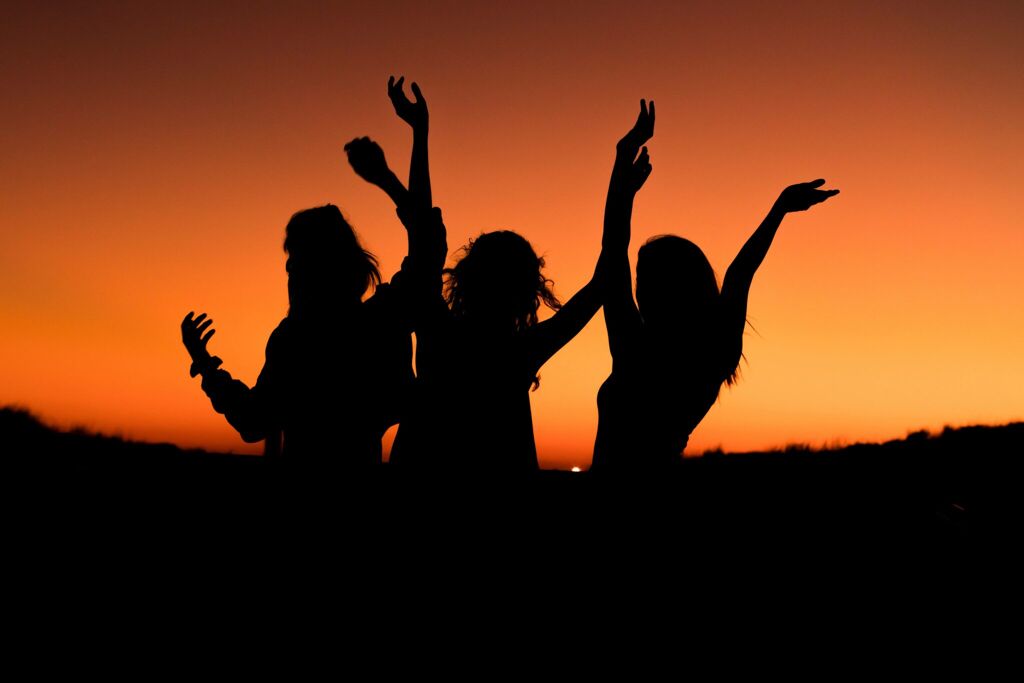 Set sail for the Adriatic's enchanting shores as we unveil the ultimate blend of nautical adventure and vibrant nightlife. In our quest to find the best nightlife in Croatian islands, we invite you to journey with us through the glistening waves and starry nights.
Imagine anchoring in secluded coves by day, then stepping ashore to dance beneath the Croatian moonlight. These islands aren't just destinations; they are experiences waiting to be lived. Join us as we navigate the coastal rhythms and guide you to the hottest spots where the party never ends. Welcome aboard your unforgettable island-hopping soirée!
Hvar Island: The Party Island
As you approach its shimmering shores, the allure of Hvar's legendary nightlife becomes palpable. Drop anchor, and you're instantly greeted by the island's enchanting energy. The day begins with azure waters and the sun's warm embrace, perfect for sailing with friends, exploring hidden coves, and soaking up the Mediterranean sun.
But as night falls, Hvar transforms into a nocturnal paradise. The town's historic streets come alive with the buzz of anticipation. First, a sunset cocktail at one of the beach bars – a prelude to the night's festivities. Then, the island's famous open-air clubs beckon (the most famous one being Carpe Diem), where music reverberates against ancient stone walls. Dancing beneath the starry Croatian sky, you'll experience the epitome of sailing camaraderie and island partying.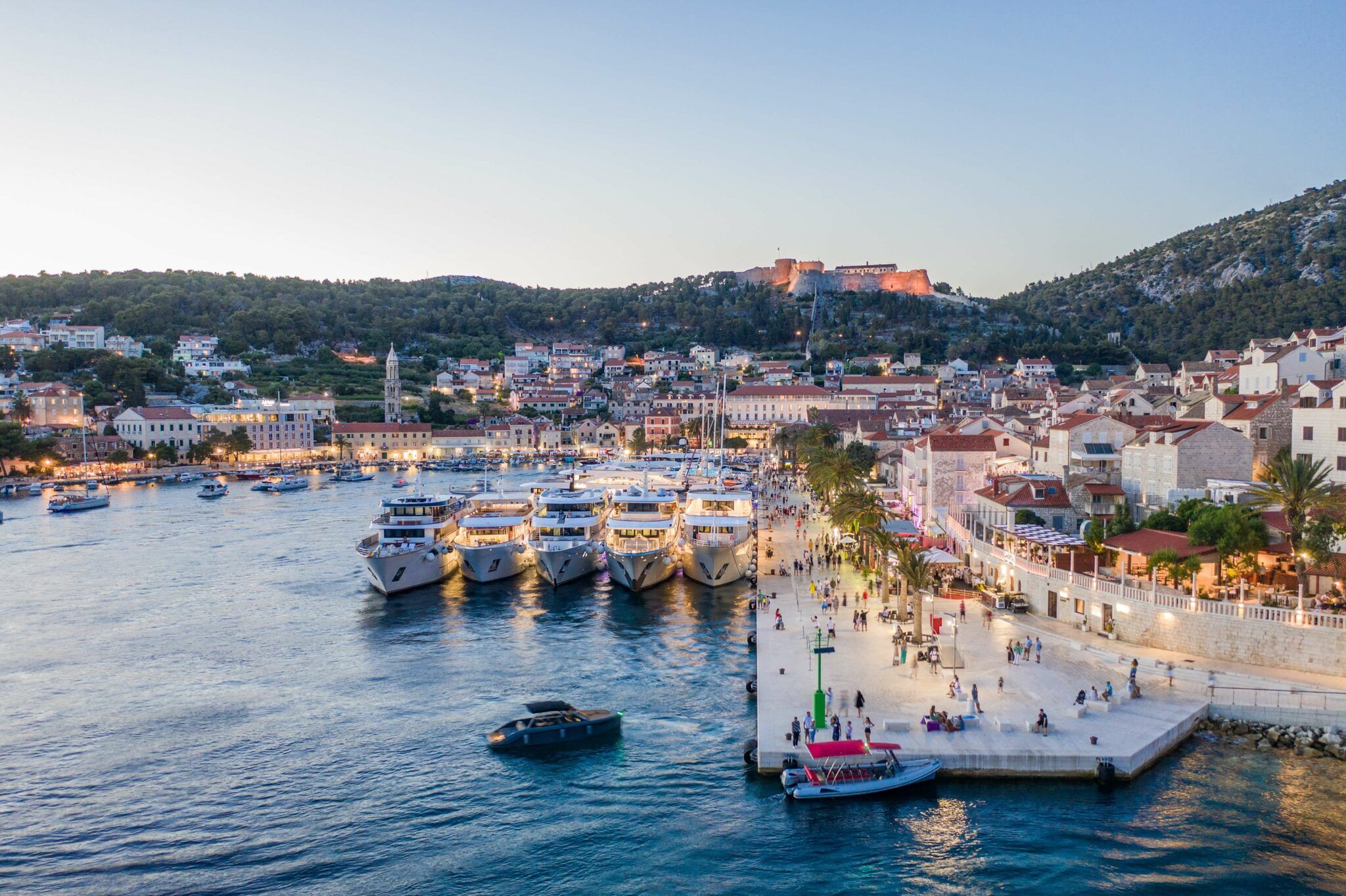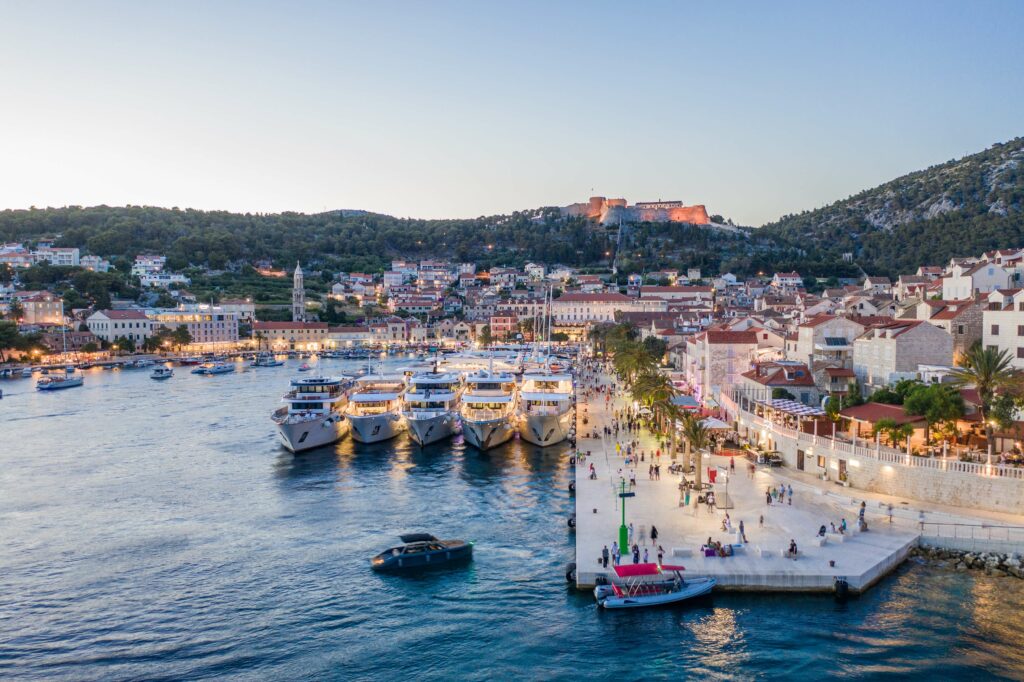 Vis Island: The Nightlife Hotspot
Vis beckons with its magnetic charm, promising an exceptional blend of luxury sailing and sizzling nightlife. As your sailboat glides into the tranquil harbors, the island's enchantment slowly reveals itself. Days here are for forging unforgettable bonds with your companions, exploring hidden coves, and savoring local delicacies.
Vis Island transforms into a night haven as the sun dips below the horizon. The quaint streets of Vis Town come alive with a unique blend of tradition and modernity. Start your evening with a feast of fresh seafood at a waterfront taverna, a prelude to the night's festivities. Then, the island's trendy bars and clubs signal an electric atmosphere. Here, amidst the camaraderie of sailing friends, you'll find the heart of Vis's nightlife. Enjoy its magnetic embrace of adventure and celebration.
Rab Island: Clubs and Bars
Arriving at its picturesque harbors, you'll find a vibrant blend of island tranquility and high-energy partying on Rab Island in the Kvarner region. By day, explore Rab's sun-kissed beaches and historic streets, a prelude to the island's after-dark allure.
During the night hours, the town's cobbled lanes come alive with music and laughter, inviting you to embark on a journey of nocturnal discovery. Rab Island boasts an array of clubs and bars that cater to every taste, from beachside lounges to vibrant nightclubs. This is where the party thrives, where you'll experience Rab's unique nightlife, and create memories that will define your Adriatic adventure.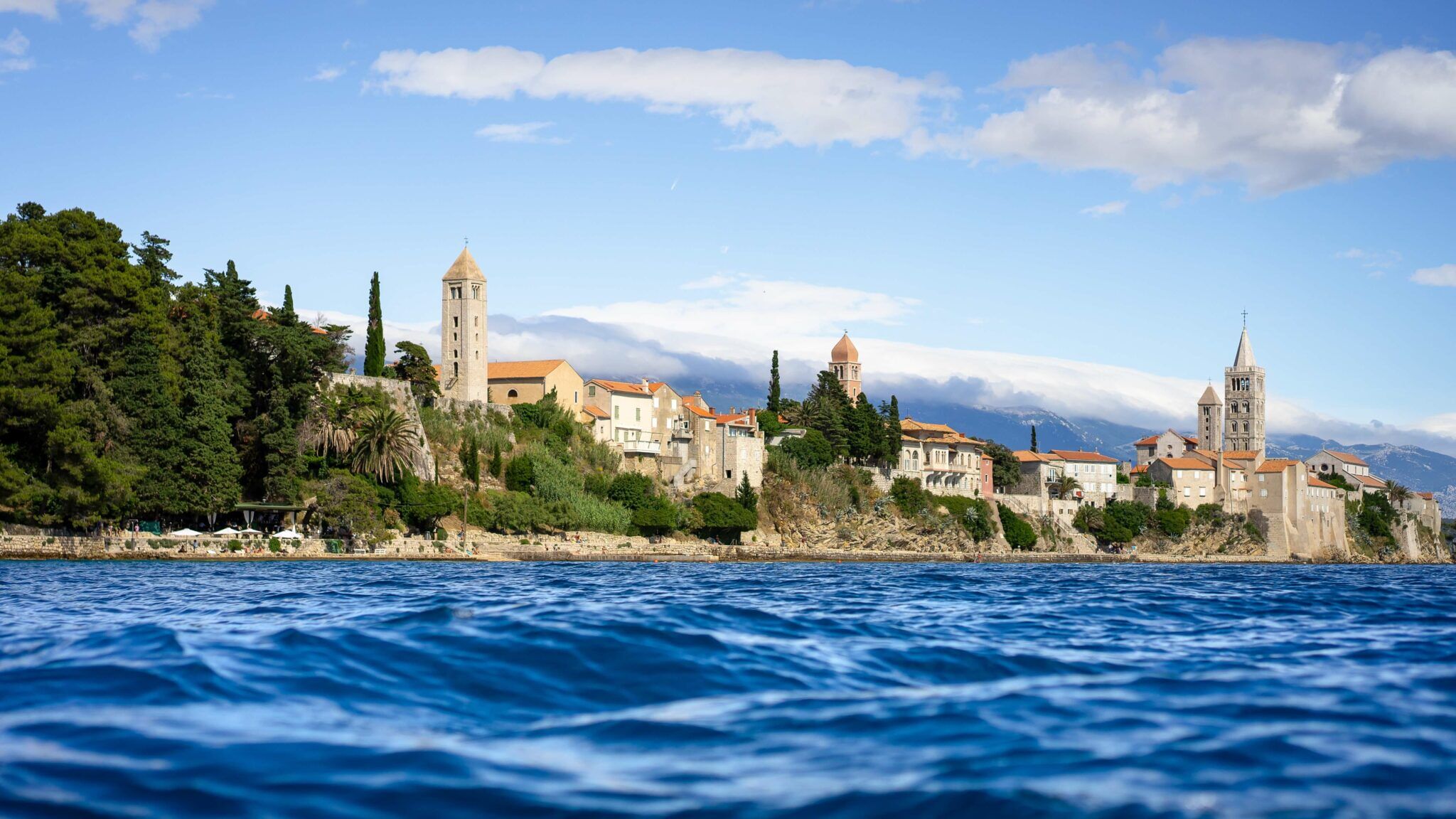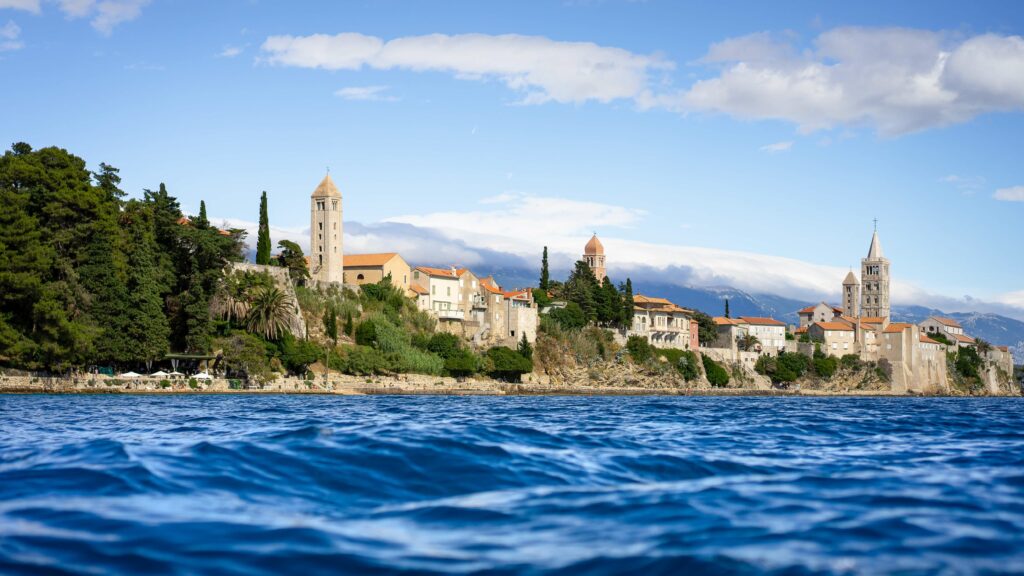 Krk Island: Live Music Venues
Krk Island, nestled in the heart of the Kvarner region, offers a unique blend of coastal beauty and live music excitement. Setting foot on this enchanting island grants you a harmonious balance between the tranquility of the region and the pulsating rhythm of live music.
By day, explore the island's rugged shores and charming villages, immersing yourself in the rich cultural tapestry of the Kvarner region. But as the sun sinks into the Adriatic, Krk transforms into a stage for music enthusiasts. The island is dotted with live music venues where local and international talents come together to create unforgettable performances.
Whether you prefer the intimate ambiance of beachfront acoustic sets or the energy of lively pubs and bars, Krk Island's live music scene has something for every taste.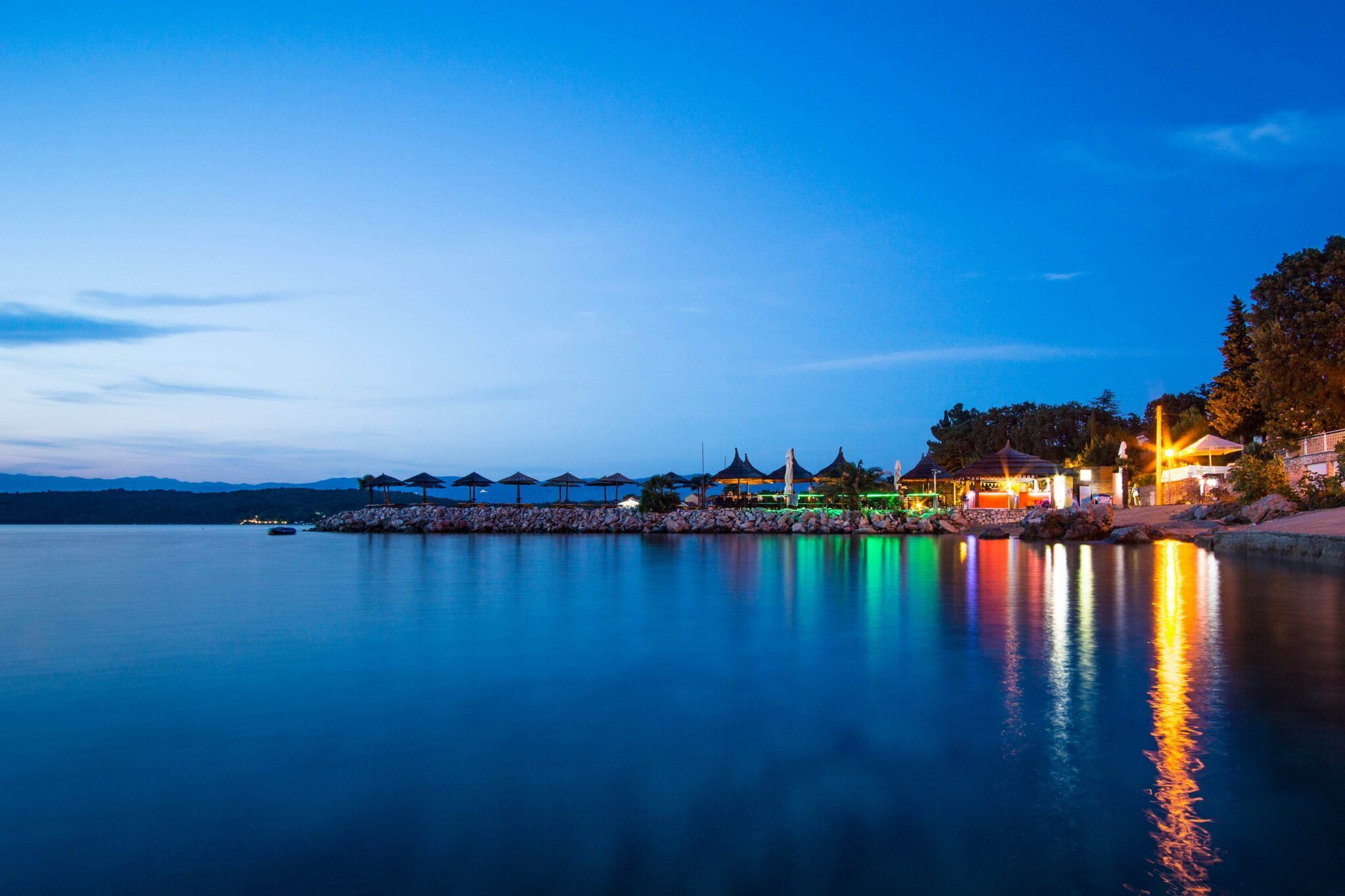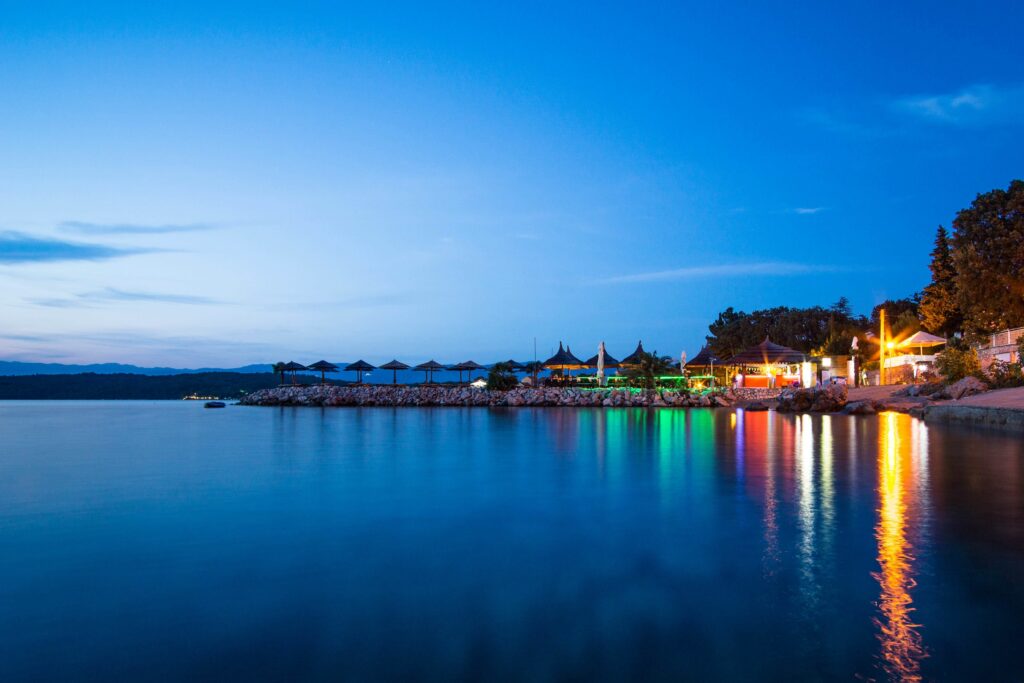 Conclusion: Where to Go for Croatian Nightlife
The Croatian islands offer a diverse tapestry of nightlife experiences.
Hvar Island beckons with its vibrant party scene under the Croatian moonlight, promising unforgettable sailing adventures and dance-filled nights. Vis Island captivates with its unique blend of tranquil harbors and electric nightlife, perfect for forging unforgettable bonds. Meanwhile, Rab Island entices with its historic charm and lively clubs and bars, providing a dynamic nocturnal playground. Lastly, Krk Island, nestled in the heart of the Kvarner region, harmoniously blends coastal beauty with live music excitement.
Intrigued by these captivating nightlife experiences? Plan your unforgettable sailing vacation with Sebastus today and embark on a journey filled with adventure, camaraderie, and vibrant nightlife. Don't miss out on the opportunity to make your Adriatic dreams a reality!
Absolutely, Croatia's nightlife is vibrant and unforgettable! 🌟
In Croatia, people typically start going out for nightlife activities around 9 PM to midnight, with some venues staying open until the early morning hours.
Hvar Island and its vibrant nightlife scene are often considered the best in Croatia. With a mix of beach bars, open-air clubs, and a lively atmosphere, it's a top destination for night owls.