What is all-inclusive vacation sailing holidays in Croatia?
Last update: Friday, May 19, 2023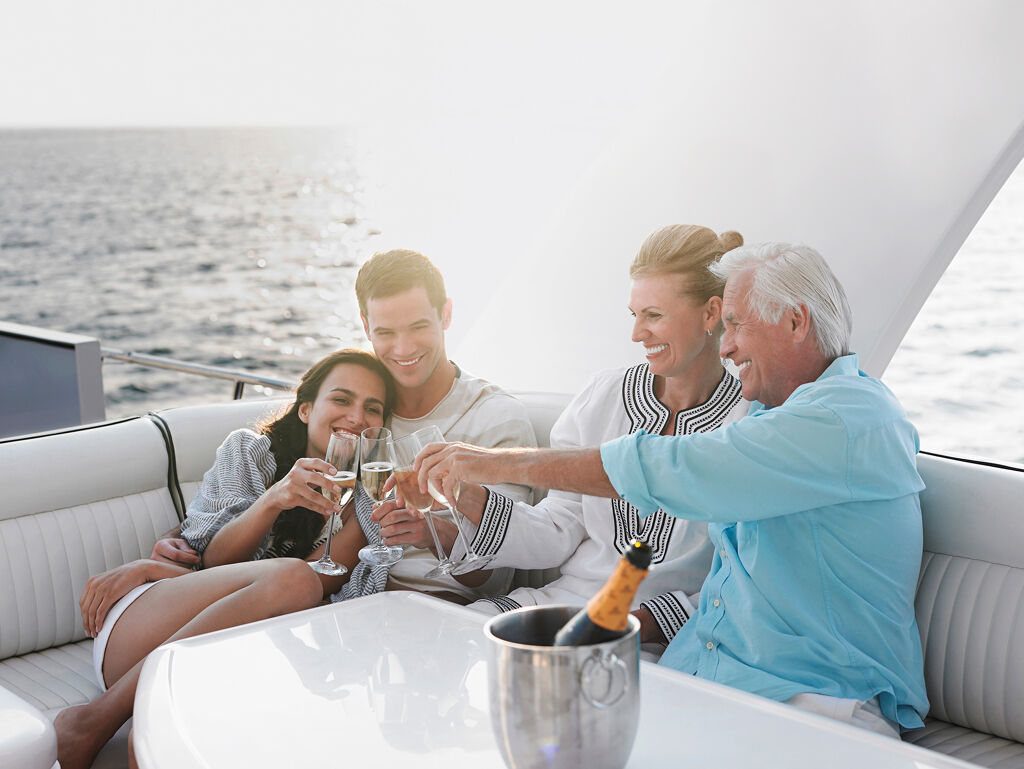 If you are looking for a luxurious all-inclusive yacht charter vacation, look no further than Croatia. Our all-inclusive offers are the perfect mix of sailing, sightseeing, and local cuisine exploration. You will visit beautiful coastal destinations in Croatia, some of the best wineries and restaurants, and pristine coves with crystal-clear waters. All this while enjoying the privacy and comfort of your own yacht.
So, you can take your whole family sailing or go romantic sailing in Croatia with your partner. Whatever your plan, do know that you will explore the beautiful Croatian coast that will leave you with lasting memories!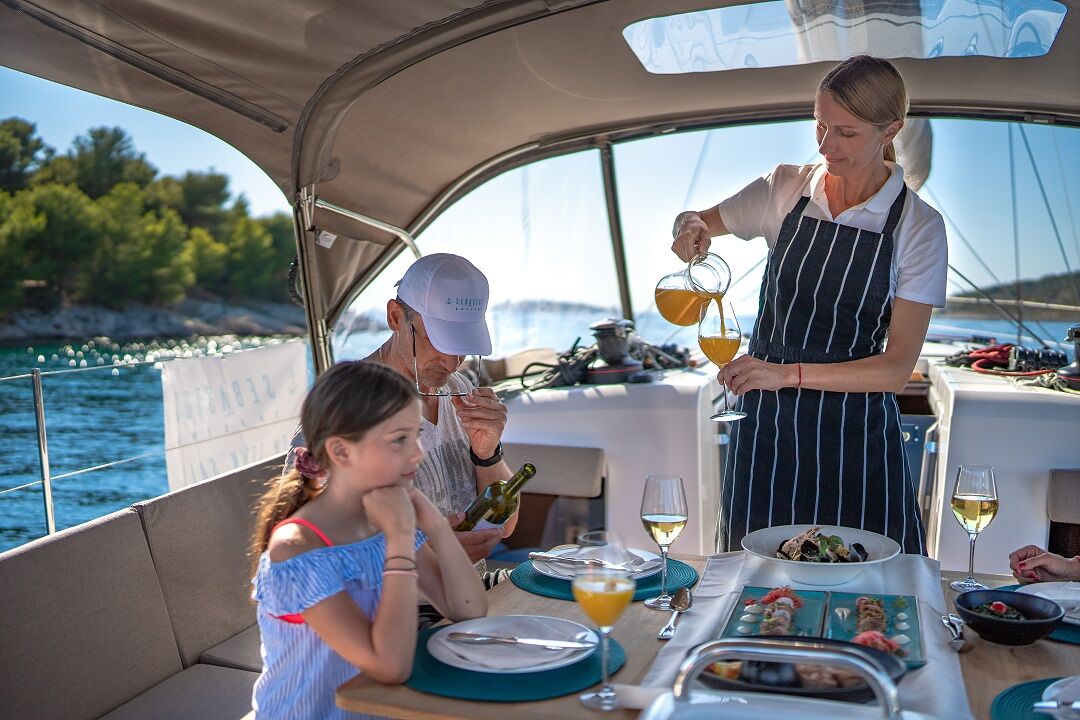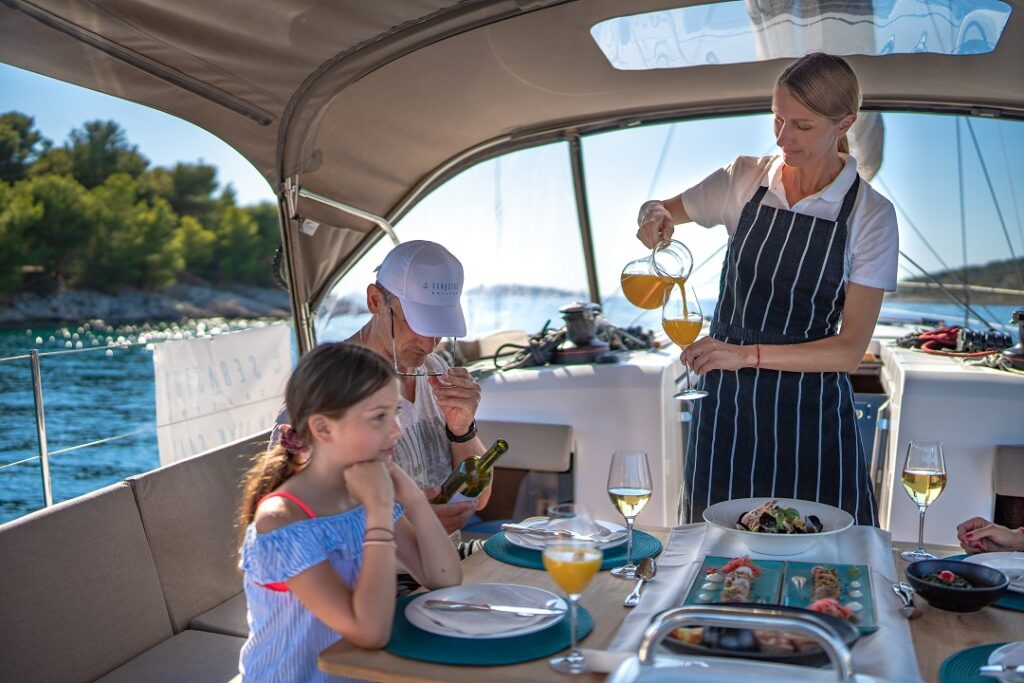 What Is an All Inclusive Vacation?
As the name suggests, an all-inclusive sailing vacation is one where you pay a single price for everything. This means that your desired boat, crew taking care of the boat and all guests, marina fees, cruising taxes, meals, beverages, some water toys, and sometimes even airport transfers are included in one price.
You pay your all inclusive sailing vacation upfront (when you choose your yacht), thus eliminating the burden of thinking about expenses during your sailing trip.
Catamaran All Inclusive Vacation
All-inclusive yacht charters can be found worldwide, with all-inclusive catamaran charters being the most widespread option. Catamarans are spacious vessels that are an ideal blend of comfort and value for money, especially when booking all-inclusive sailing in Croatia. On the downside, they take two mooring spots but make up for that with the shallow draft that allows them to come close to a secluded beach.
No stress and no worries?
Our all-inclusive holidays in Croatia are a perfect choice!
Our All Inclusive Sailing Destinations in Croatia
Sebastus Sailing offers two fantastic all-inclusive sailing routes in Croatia.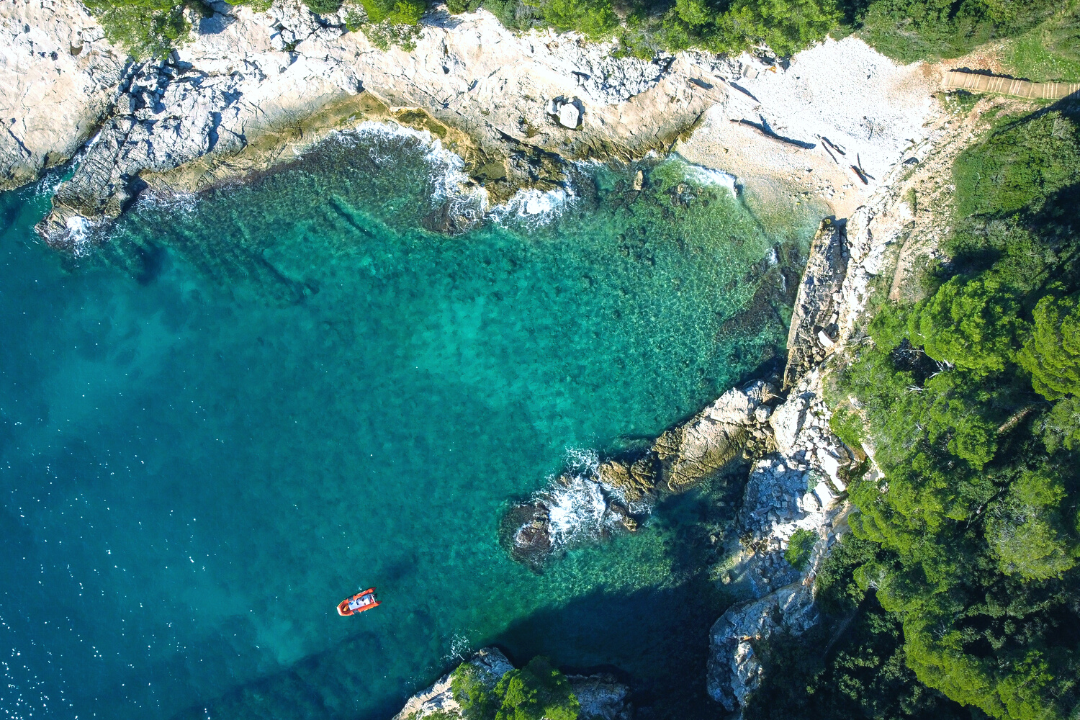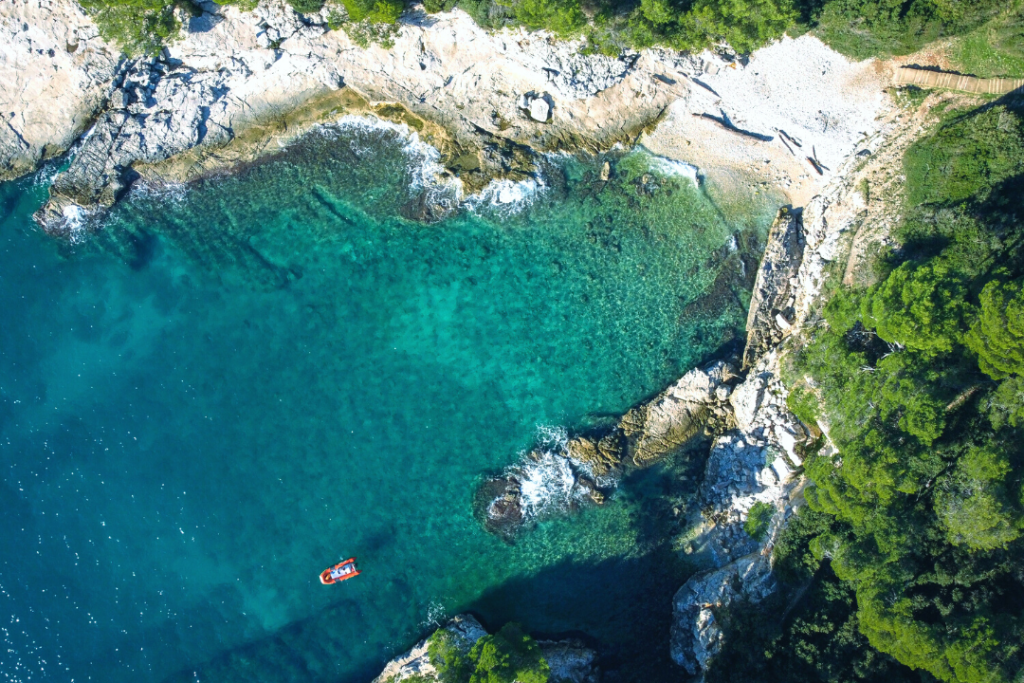 Istria All Inclusive Sailing Holidays
Check into Istria's stunning coastline for an all-inclusive sailing vacation that is guaranteed to be unforgettable. This Croatian region is famous for its beautiful beaches and some of the best wines in Europe. Find more info about the food and wine route in Istria here.
Kornati Archipelago All Inclusive Sailing Holidays
The most unique and stunning Croatian destination is the Kornati Islands, a national park and UNESCO World Heritage Site. They're made up of hundreds of islands that are home to many rare species of animals (you might see dolphins swimming with you). Kornati Islands are ideal for sailing holidays since they offer excellent conditions for both beginners and experienced sailors.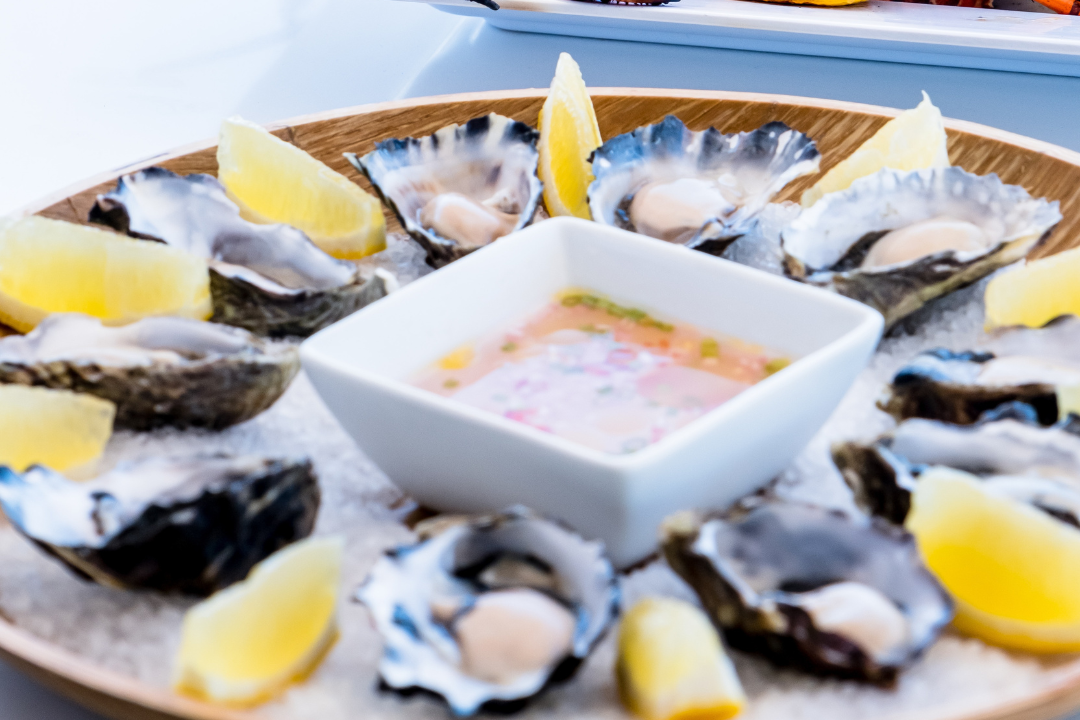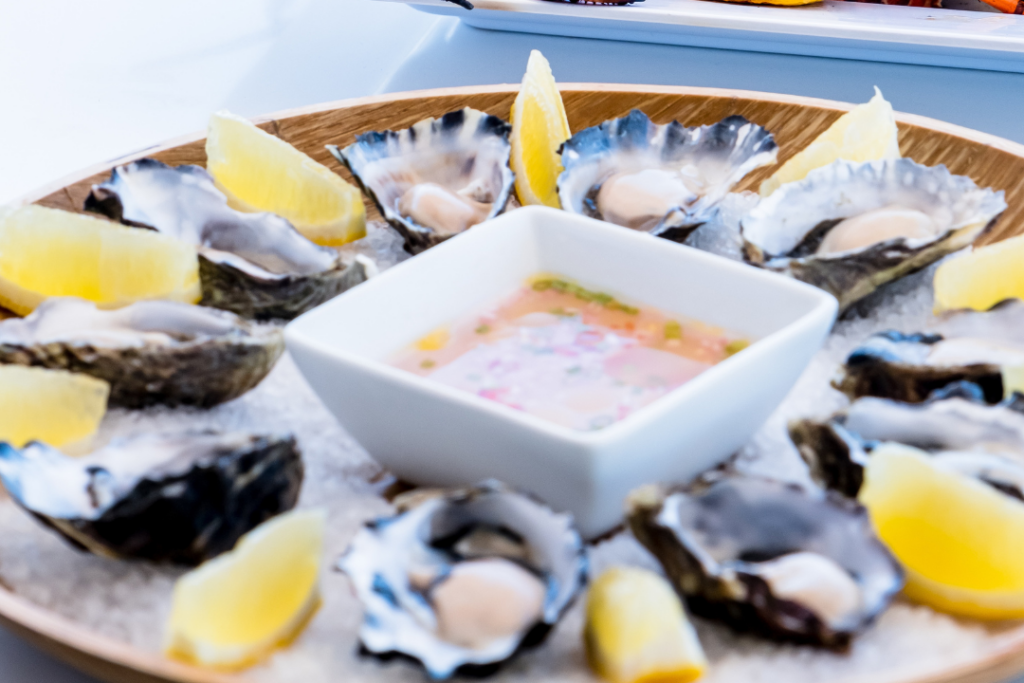 Luxury Sailing Holidays in Croatia
A luxury sailing holiday focuses on complete relaxation and enjoyment for its guests. While the holidays are often similar to other types of sailing vacations, the focus shifts from daily sailing tasks, such as navigating the boat and cooking onboard, to having more freedom for diving into what Croatia offers. This way you will have free time to explore Croatia, one of the most beautiful countries in the world.
Istria All Inclusive Sailing Vacations
Spending a week sailing the beautiful Istrian coast and enjoying local cuisine sounds lovely! But what hides behind this fantastic route with the crewed boat that will make your all-inclusive yacht charter an unforgettable experience?
Pula and Brijuni National Park
Take your time to walk around and explore Pula. This city in Istria has so much to offer to everyone. From the well-known Roman amphitheatre to countless small museums, you will find something that interests you.
The skipper will take you to the Brijuni National Park, a group of 14 islands and islets where you can witness the magnificent harmony of nature. From the yacht and up close, you can explore about 700 plants and 250 bird species on the islands.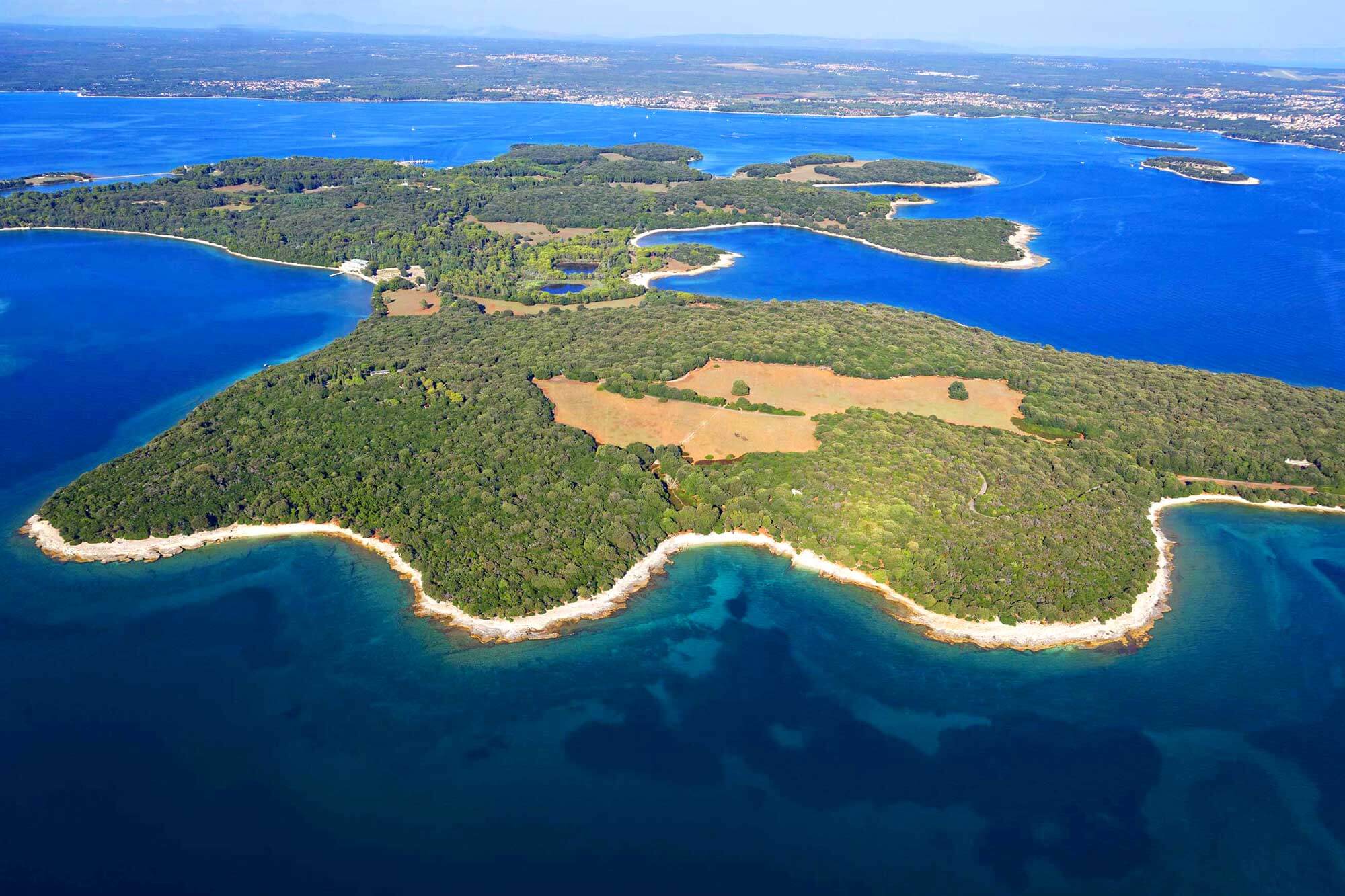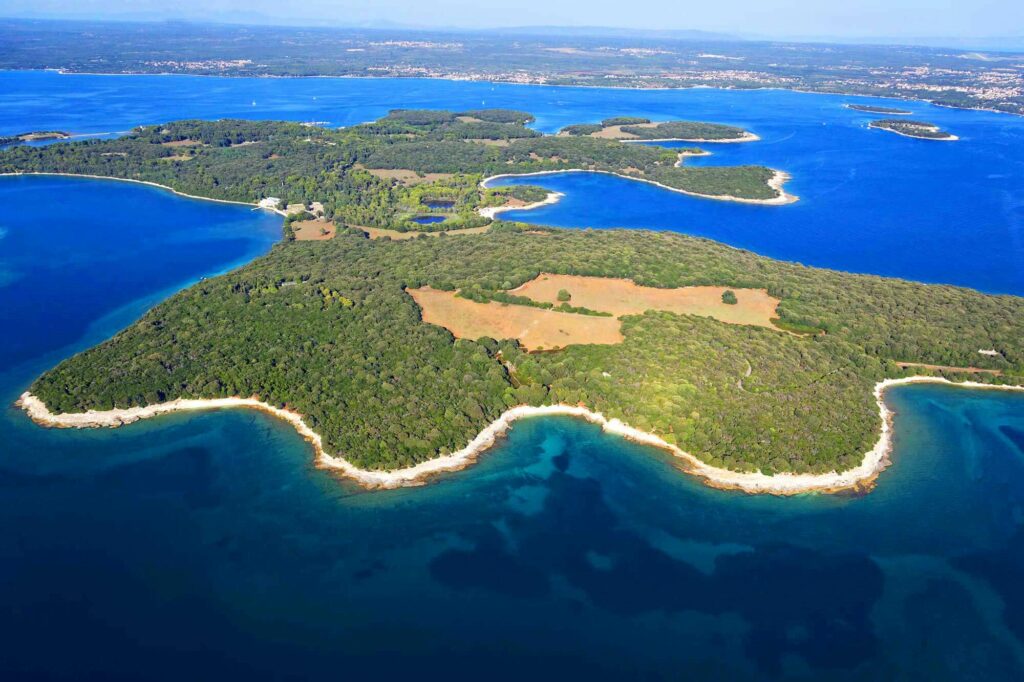 The Lim Channel
One of the most stunning places you must visit in Istria is the Lim Channel. The water in the bay is partly brackish due to underwater sources of sweet water, and it's thus suitable for the growth of plants and delicacies that Lim Channel is well-known for. Be ready to taste delicious oysters, mussels, gilt heads, and sea bases.
You can enjoy a seafood dinner in the Viking restaurant, which is part of a group of the best restaurants in the Istria region. Your all-inclusive yacht charter will become exceptional when you try out unique shell tasting in the oysters and mussels nursery.
Novigrad
Novigrad is one of the top Istrian gourmet destinations. The all-inclusive yacht charter food and wine route will give you a taste of many gastronomic extravagances of Mediterranean food in Novigrad. Surely, you'll enjoy a variety of local specialities and a selection of fine local wines. Dine in the spectacular San Rocco restaurant, added to Michelin Guide's Point of View. Or go wine tasting in the famous Kozlović Winery.
Vrsar
Lovely beaches, wonderful coastline, rich hinterland, and a stunning viewpoint make Vrsar perfect for your all-inclusive yacht charter experience. Giacomo Casanova, a well-known Italian adventurer, writer, "Don Juan", and gourmet wandered here and fell in love with Vrsar-Orser.
Enjoy Casanova's favorite dish in the Konoba Giacomo, where you can also grasp how this alluring adventurer lived his life. After dinner, take a romantic midnight swim or enjoy the view of Vrsar from the top of St. Mary Magdalene Church. Finally, look at the Main Town Gate, remarkable roman storehouses, and Roman Necropolis.
Medulin
Medulin is a small place with a big heart. This charming peninsula town is well-known for its crystal-clear sea, lovely beaches, and rich history. On your all-inclusive yacht charter trip, you'll explore the Medulin Bay area, which is full of natural beauties, exciting places, and hidden coves. Furthermore, for all our foodies, we recommend Restaurant Batelina, a proud holder of the Michelin Bib Gourmand mark.
Why Is It Better to Take an All Inclusive Boat Rental?
An all-inclusive boat rental is better than other types of charter because it is less stressful for you.
You do not need to worry about how much each drink costs or what food options are available at different places in your destination city because those things are already taken care of at the time of booking. And since (mostly) everything has already been paid for, there won't be any surprise charges on top of what was initially agreed upon when signing up. In short, expect no surprises with Sebastus Sailing.
You may still add your own touches to your stay when you take an all-inclusive yacht trip.
For example, if you want a special meal or drink onboard that is not listed in the charter's terms, you might expect an additional charge. This also applies to water toys that may not be a part of your boat's basic equipment.
Tipping the crew members is not a part of the initial price. Feel free to tip the crew during or after your sailing vacation.
The all-inclusive sailing package may not include transportation to and from the airport.
All-inclusive yacht charters include non-alcoholic and alcoholic drinks that have already been included in the sailing package. But some charter companies may limit the number of drinks or even exclude alcohol from the initial price for health and security reasons. Therefore, when arranging your all-inclusive tailored vacation, your sailing agent will clearly explain and list everything included in your yacht charter.
With Sebastus Sailing, expect no surprises. Get in touch with us and book your all-inclusive sailing holiday in Croatia!