Easy Boat Food Recipes for Your Next Sailing Holiday
Last update: Wednesday, March 29, 2023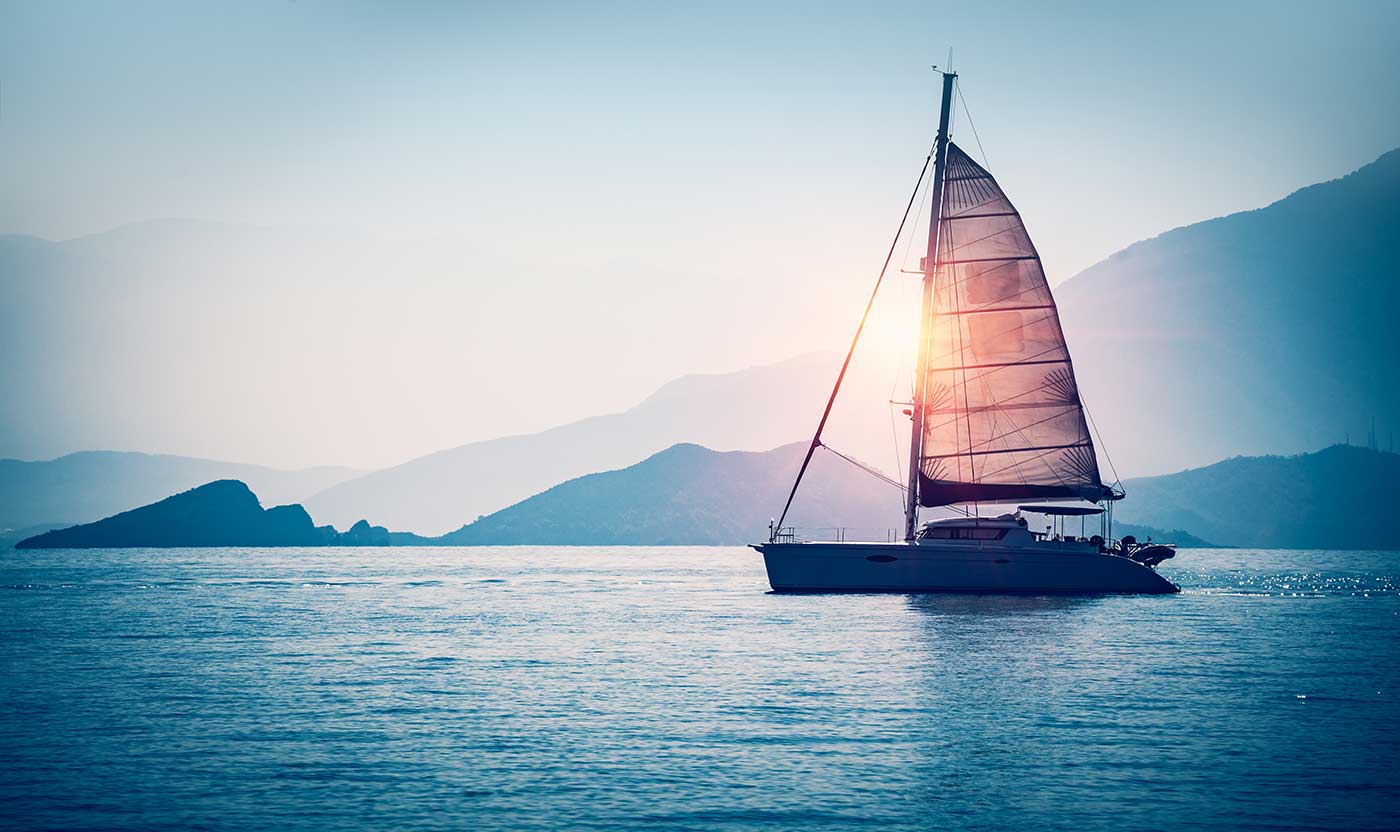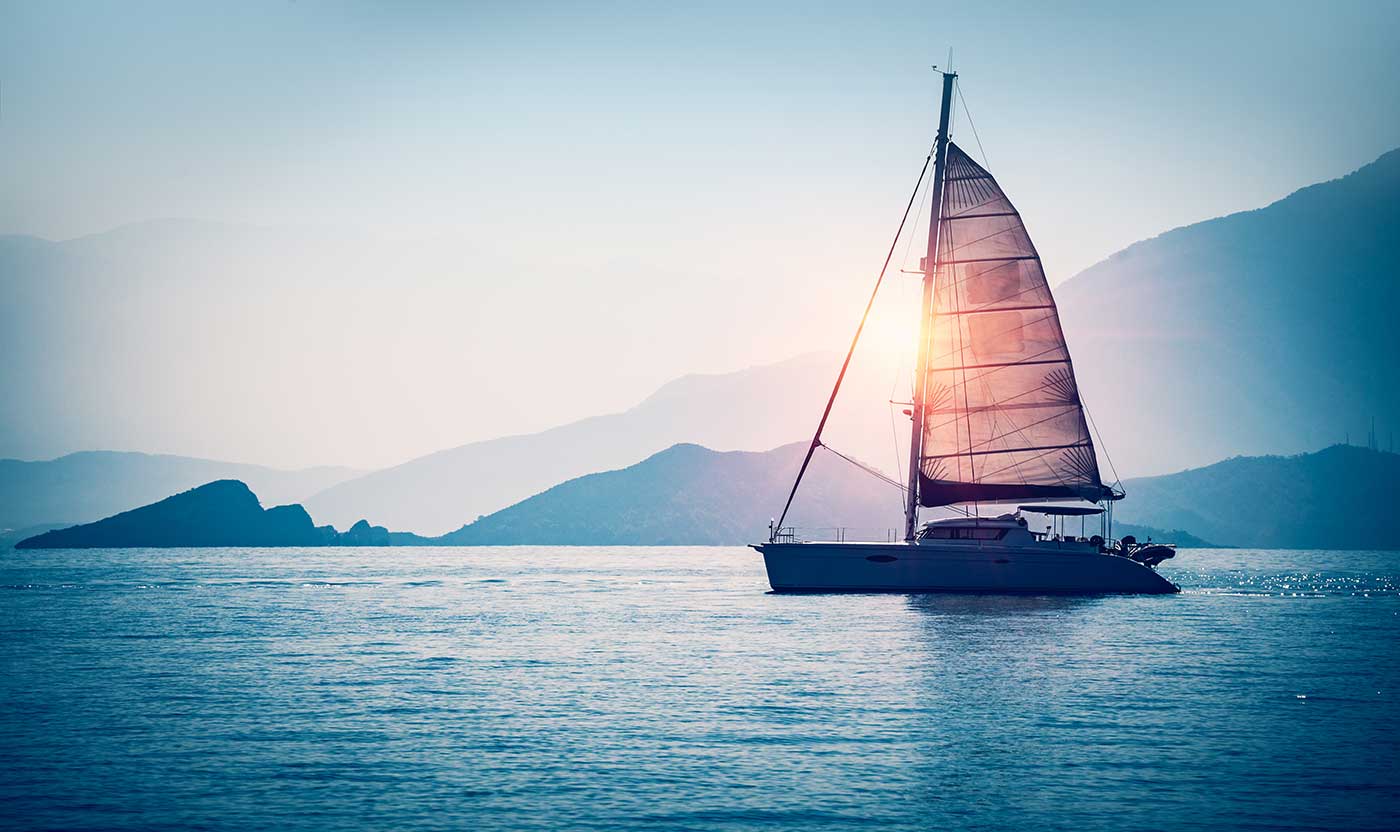 If you're heading out on a sailing holiday, you'll need to prepare ahead of time before you can step foot on that boat. From the shoes and clothes you wear to what you plan on eating or drinking, it's not like you'll be able to stop off and get some items or overhaul your trip once you hit the water.
Sure, it's easy enough to bring the clothes you need and some drinks for that trip, but what about the food you'll eat? It's not exactly easy to cook while you're out on the water, and you won't be able to run off and get more ingredients and items if you forget something. That means you'll need some easy boat food recipes to make delicious snacks and meals for you and your guests.
Some call them boat food recipes or sailing recipes, but these boat-friendly recipes are great for having some food available for those times when the hunger pangs start. Even if you're not planning a day-long trip or a multi-day event, some delicious food is a great way to kill time and enjoy yourselves when you're out amongst the waves.
Looking forward to new cuisines?
Find your next culinary delight in top sailing destinations!
Corn on the Cob
When it comes to easy meals on the water, there's nothing quite like corn on the cob. In fact, it's so easy that you don't really need to do much cooking at all. That makes it one of the best boating recipes you can consider. Just get a cooler box and line it with corn on the cob. As you get ready to head to the boat, cover all the corn with boiling water so that they cook while you're enjoying yourself. The corn will cook over the course of a few hours and when you're ready, simply season the corn with salt and butter.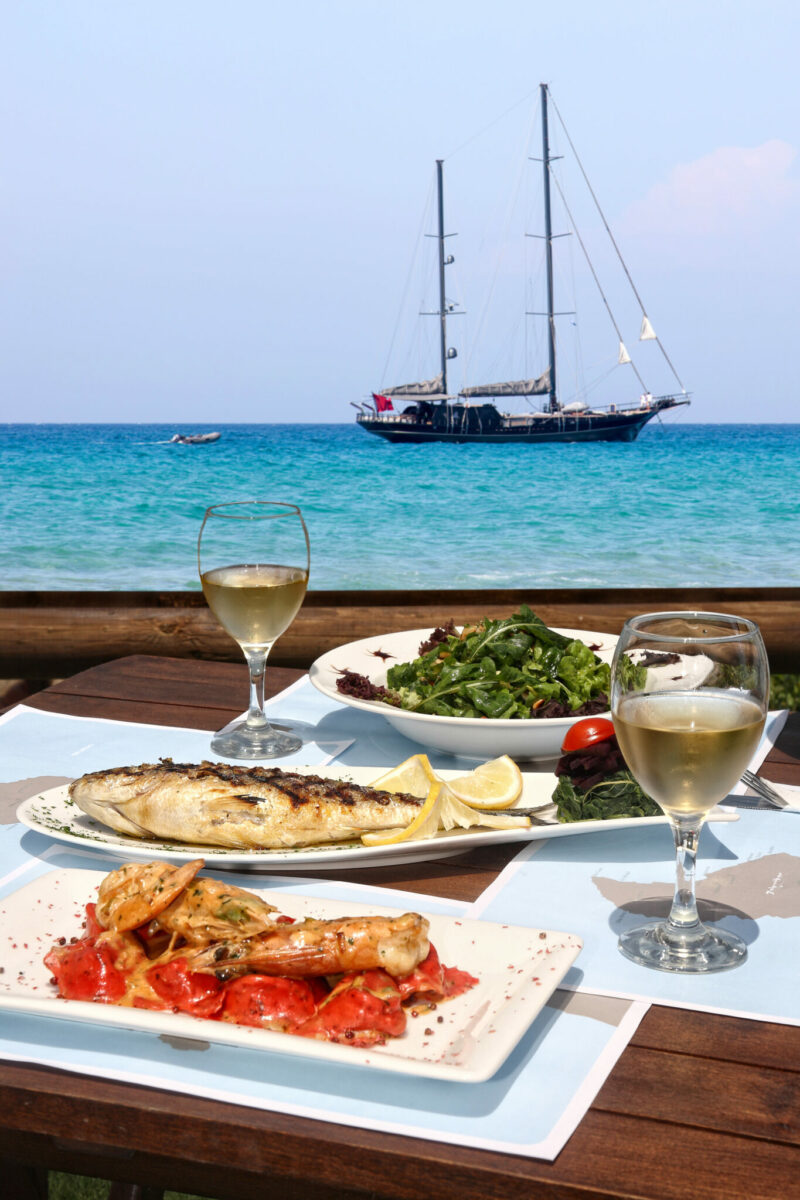 Hot Dogs
Hot dogs are a great food option when you have many people to feed and not much time. They're also a great and easy boat food recipe when you cook the hot dogs inside a convenient thermos. Large, 64 ounce thermos bottles can easily fit a pack of hot dogs or more, and the only thing you have to do is add boiling water to the thermos before you head out. After a few hours, the hot dogs will be cooked to perfection, and then all you need are some buns and condiments to complete the meal.
Potato Salad
Another easy boat food recipe that you can make in advance of your sailing trip is delicious potato salad. Once made, it'll keep for hours in a cooler while also tasting great. With a few pounds of red potatoes, a couple tablespoons of olive oil, a teaspoon of salt, a half teaspoon of pepper, you can have one of the best recipes for boating without having to do much once you're ready to eat.
But don't forget the dressing, which requires a cup of mayo, half a cup of chopped onion, a quarter cup of Dijon mustard, two tablespoons of sweet pickle relish, half a teaspoon of paprika and a quarter teaspoon of cayenne pepper. Mix it all together and heat the mix on a stove or grill until the potatoes become tender. Then simply store it in a large bowl until you're ready to eat.
Mini Chicken Tacos
Mini chicken tacos are one of those easy boat food recipes that don't require much prep when you're out on the water. Simply grill some chicken beforehand and bring some lettuce, shredded cheese, guacamole, rice and beans with you to create your tacos on the fly. Store it all in a cooler until you're ready to start assembling the tacos, allowing everyone to build their own after arranging all the ingredients on a tray. Don't forget the hot sauce for a little added kick!
Salsa Chicken
For a more advanced meal that is reminiscent of home cooking, salsa chicken is one of those easy boat food recipes that looks and tastes far more impressive than the prep needed to make it happen. Start by cooking the chicken at home before your trip, covering it with taco seasoning and salsa. Put it in the oven for 30 minutes at 375 F. When it comes out, sprinkle the cheese on top and throw it in to cook for another 5 minutes. Once the cheese has melted, you can top it off with sour cream.
Let Somebody Else Cook

If all that sounds like a lot of work, you're right. Even the best boat food recipes require quite a bit of prep up front, and then you have to store and bring it all with you on your trip. Instead, why not leave the cooking to experts while you enjoy your time out on the water. Here at Sebastus Sailing, we'll take care of it all — even the boat! — so that you can truly relax and take it all in while enjoying gourmet cooking that you'd otherwise only find in the finest establishments. Book a food and wine sailing vacation with us today.