Meet the Most Skilled (Female) Skipper in Croatia – Interview with Zrinka Hrvoj
Last update: Friday, May 5, 2023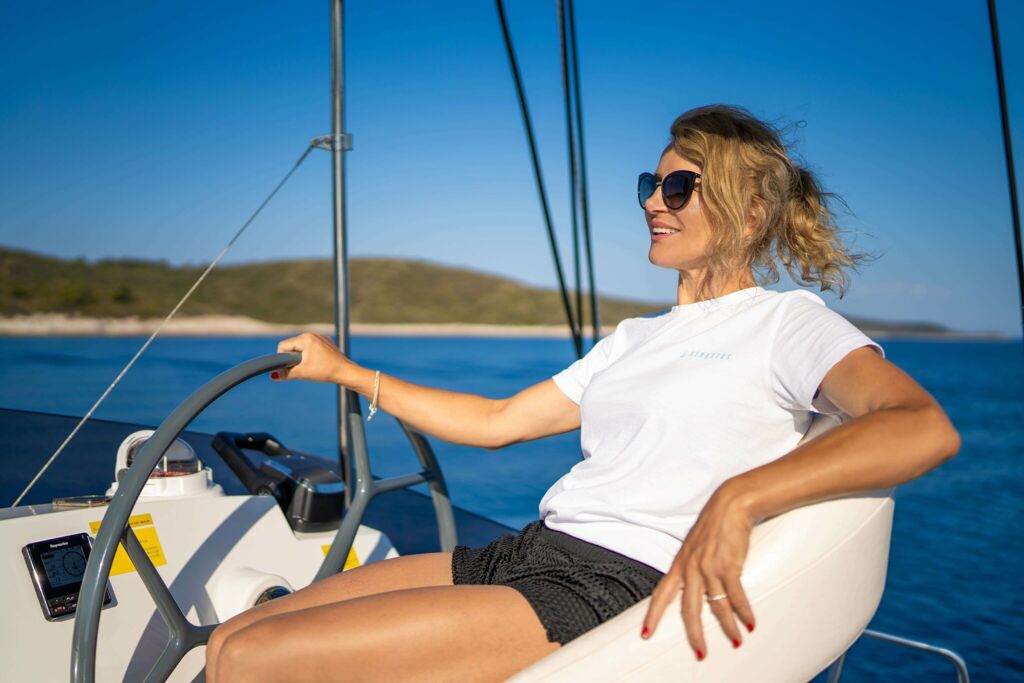 Zrinka, nicknamed Zri, is a seasoned skipper with a passion for adventure and a lifetime of experience navigating the seas. With the wind in her hair and the sun on her face, she has spent countless hours at the helm, mastering the art of sailing and exploring the world's most breathtaking destinations. From racing regattas to solo circumnavigations, her adventurous spirit knows no bounds.
She joined Sebastus at its start, and she's finally ready to discover some secrets to her success, the challenges she has overcome, and the unforgettable moments that have shaped her life on the water. Read on and meet Zrinka Hrvoj!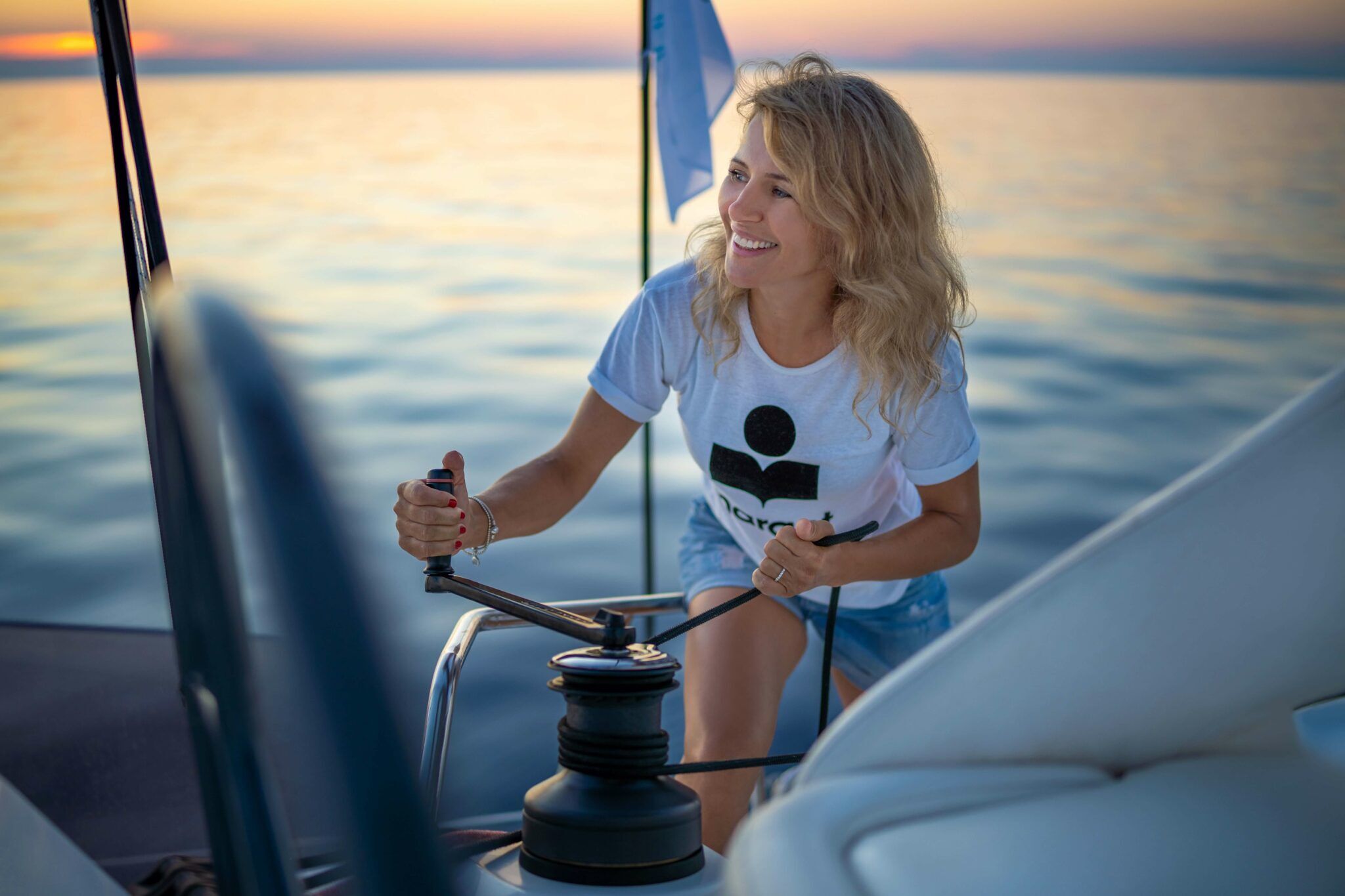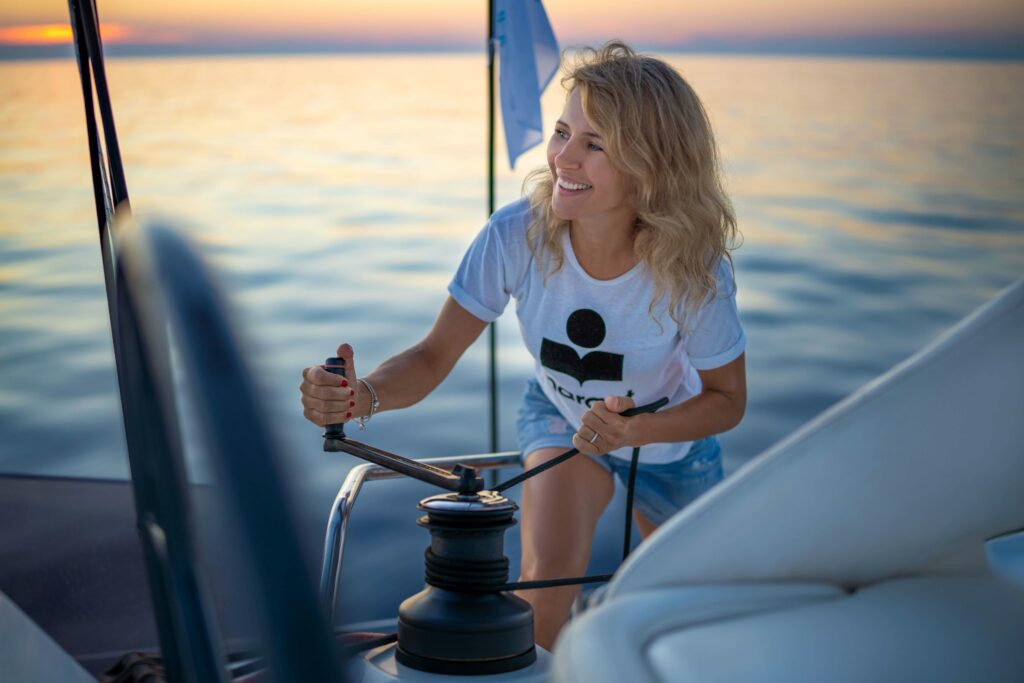 What inspired you to become a skipper, and how did you first get involved in sailing?
I rowed in high school, that was kind of my first contact with the water. Then, during my studies in Zagreb, which has no sea, I had no contact with boats. However, during my first year of studies, I got the opportunity to go sailing. I got on the boat and immediately fell in love. I started with boat transfers, and during that period I was gone for a month and a half, during which I realized that I really liked and wanted to be surrounded by boats. I knew that sailing would be my future!
How many years of experience do you have as a skipper?
About 30 years. When I started, nautical tourism was not that developed in Croatia. For example, in some places, we had to move other boats to moor ours. Now it's more organized. I went through all the stages of the development of Croatian nautical tourism, watched the opening of the first charter companies, and developed my own experiences along with it all. The guests also changed – the Germans and Italians sailed most often first, then the Czechs and the British, and then more distant nationalities, such as North and South Americans and Australians.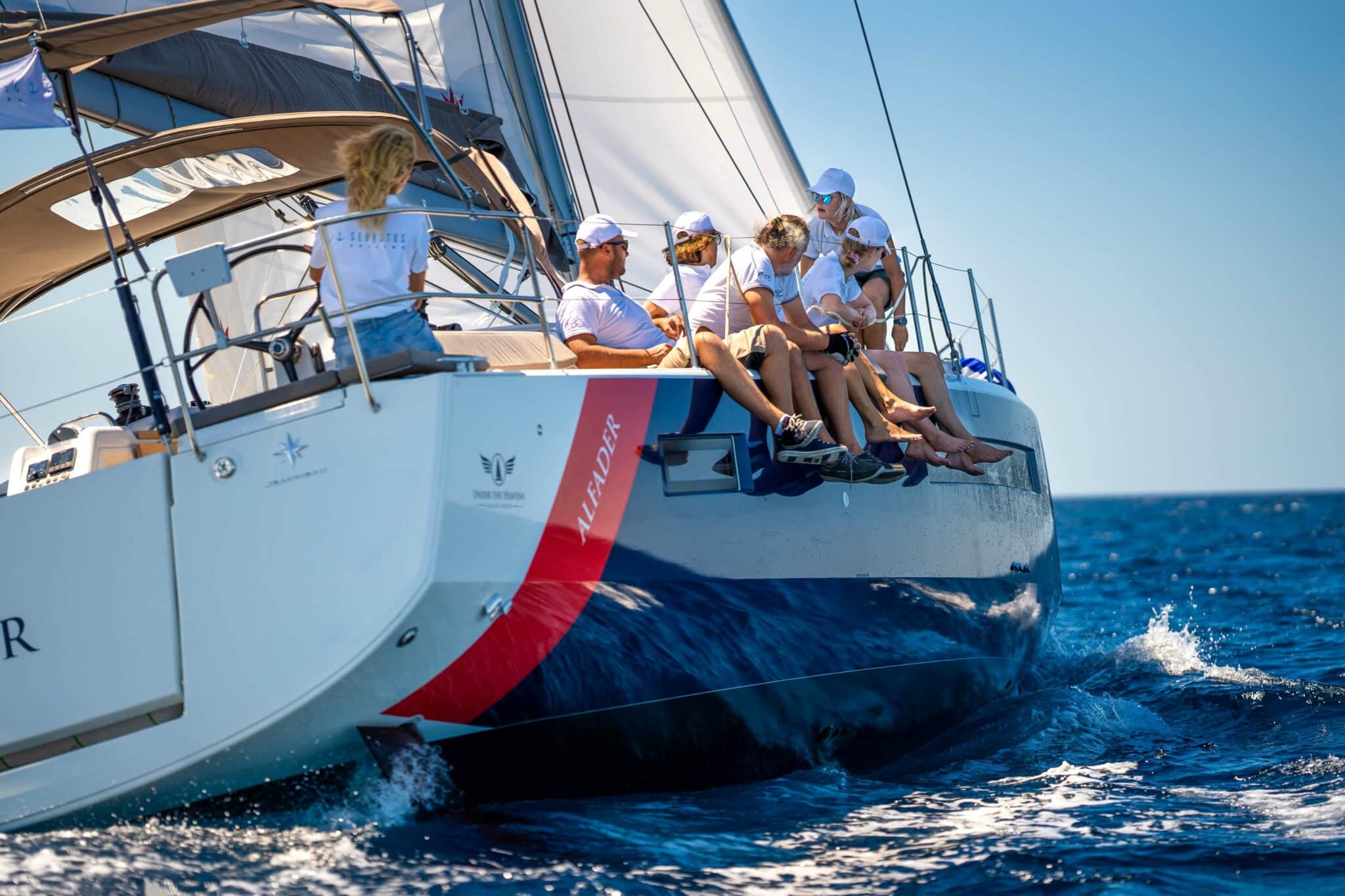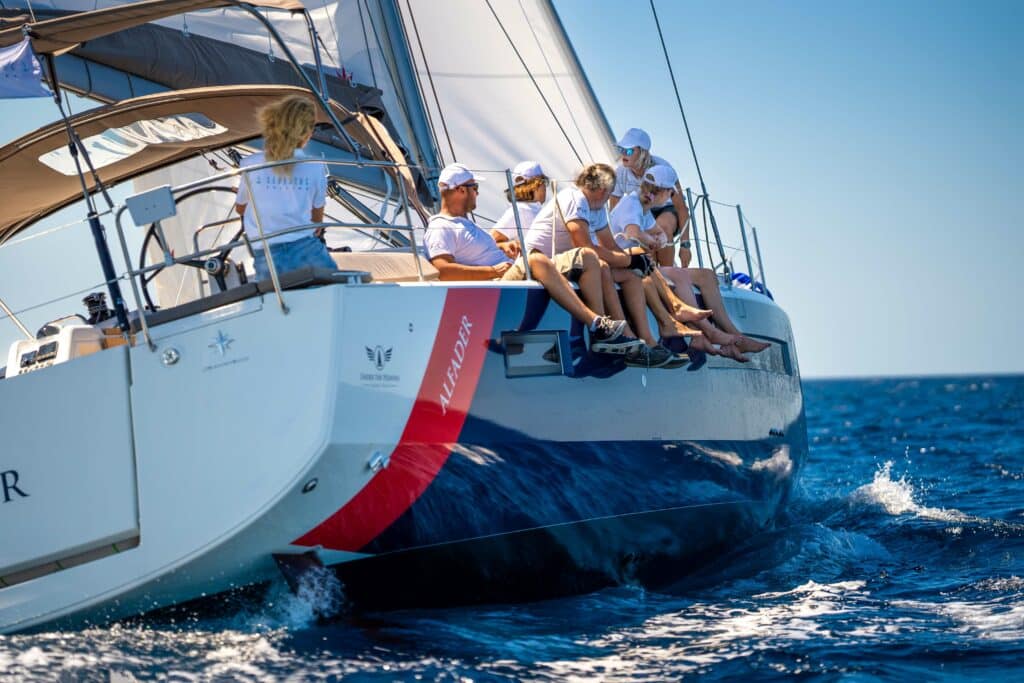 Can you describe a particularly memorable sailing experience you've had?
I mostly sail with families, and I love that inevitable feeling when they welcome you into their family. You become part of them because you live with them for a week or two, wake up together and eat together. As a mother, I love seeing different types of families and how they raise their children. Some sing together, play board games, and some may be a little more reserved and share less time together, although that's difficult on a ship, haha.
I keep in touch with the guests, sometimes I take a picture of a place we visited together, so we can remember how it was for us. Some even bought houses in Croatia, which I helped them with. I am happy that they see their life in Croatia and that they fell in love with it through my love for the country. That really inspires me!
Any funny situation that happened?
My clients were Latinos who liked to run. I came on board and saw little sneakers, I thought all women were on board, but they were just shorter than us. When they saw beautiful, tall Croatian women, especially if they were wearing heels, they would shout "This is an avatar!" We went running together on uneven Croatian terrain, and since they are used to jogging on flat terrain, they were dead tired the next day.
I once sailed with people who brought their three Newfoundlanders. It was fun to plan the route according to the dogs so that they also enjoy themselves and don't overheat because they have a lot of hair. It was difficult for the guests to find a skipper because only I wanted to go sailing with three huge dogs. There was a lot of hair cleaning, haha!
What's your favourite boat type?
I spend most of my time on catamarans because they are the best for families with children, they are spacious and offer more places to move and enjoy, and even to find your own quiet corner.
For my pleasure, I like racing boats. I love regatta competitions, the speed that goes with them, and the nautical community that gathers during regattas. Also, the boats are lower and shallower, so they put me closer to the sea, which I especially adore.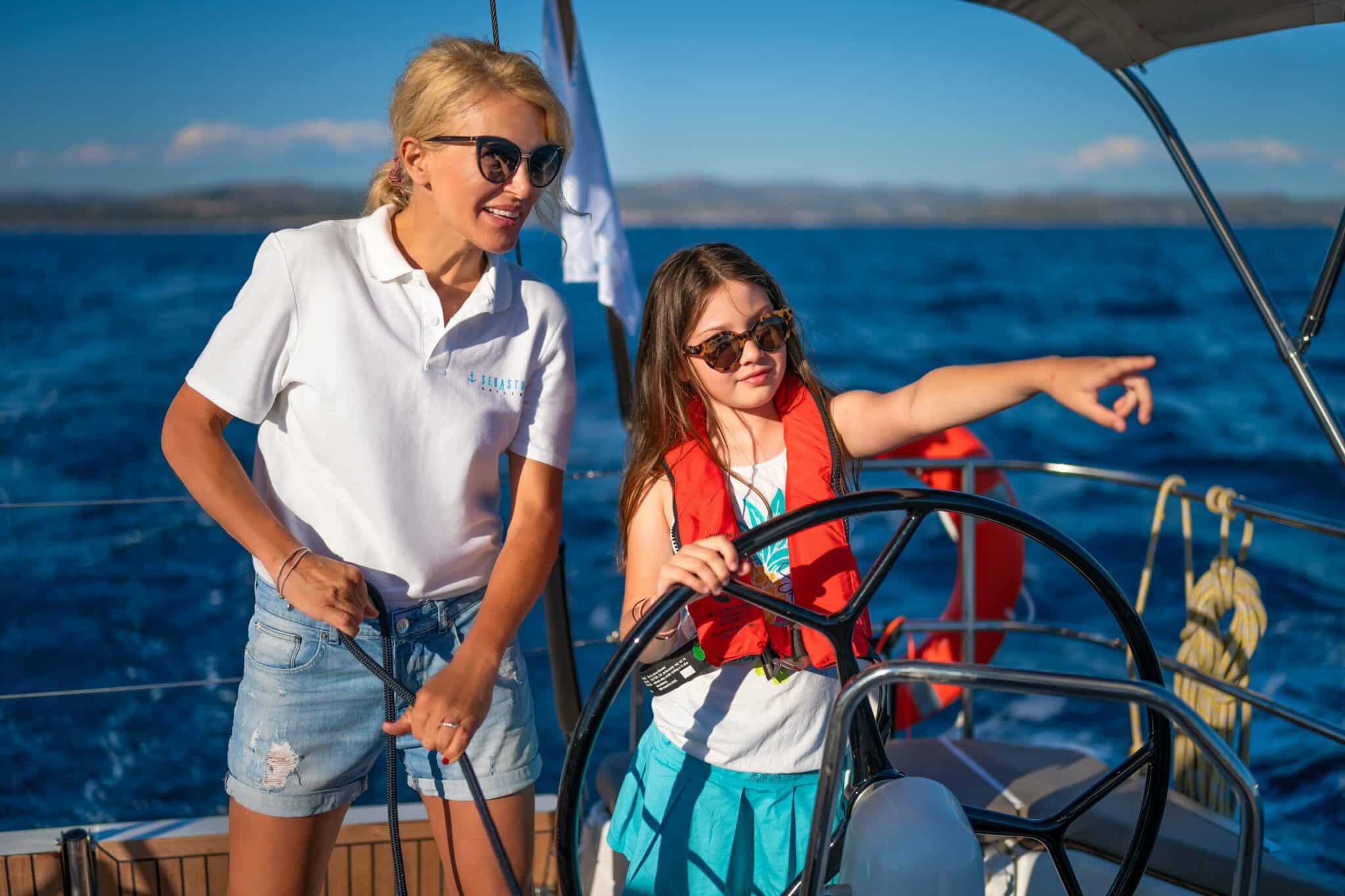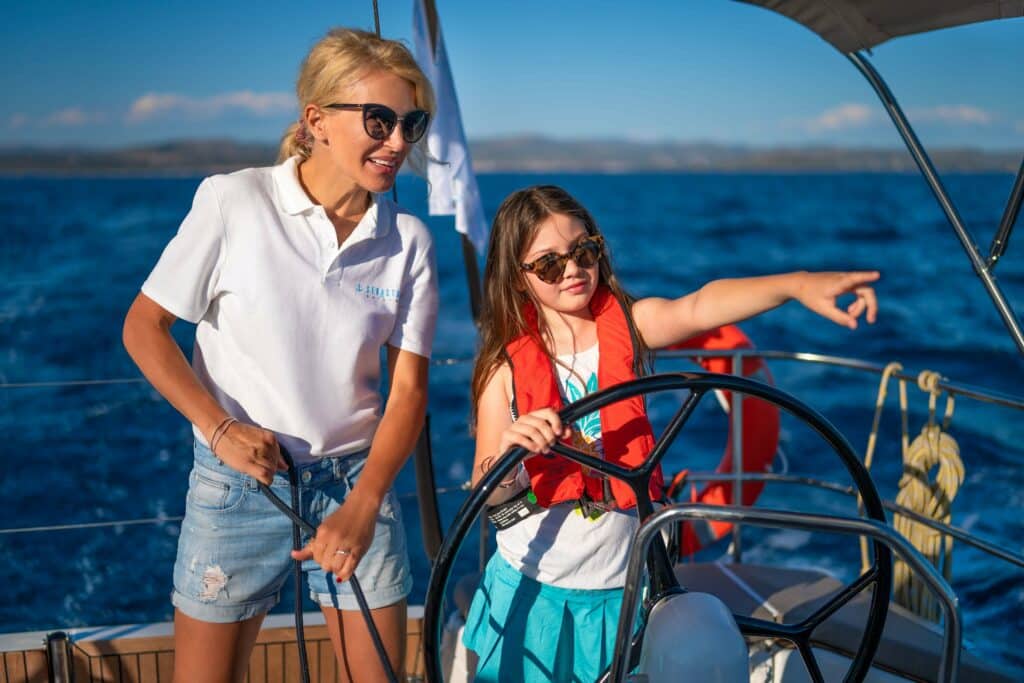 What's your favourite sailing route?
In the pre-season, I like to sail in the Split region, around the islands of Hvar and Vis. During the high season, I like to go further south to the islands of Mljet and Lastovo.
How many countries have you sailed in?
Oh, a bunch of them: Croatia, Italy, Greece, Turkey, the USA, Seychelles, Mauritius, and possibly some more that I can't remember.
How do you balance your responsibilities as a skipper with your personal life?
I always try to spend a week sailing and then a week at home, although sometimes it happens that I am not home for longer. The children had to go to regattas with me, so they fell in love with sailing, and my husband is also in the industry, so there was understanding and easier time management.
Have you faced any unique challenges or obstacles as a female skipper? How many female skippers are in Croatia?
I'd say there are 6-7 female skippers in Croatia. Maybe it was unusual for a woman to be a skipper at first, but it's perfectly normal nowadays. Some of them stop sailing professionally when they get married and have kids. I understand it may be difficult for some to find a balance between the family and the sea, but, hey, I did it.
I remember when I was 19 and just started sailing, nobody would take me seriously. They didn't believe I could navigate and moor a boat, but the doubt is gone the moment I show them what I can do.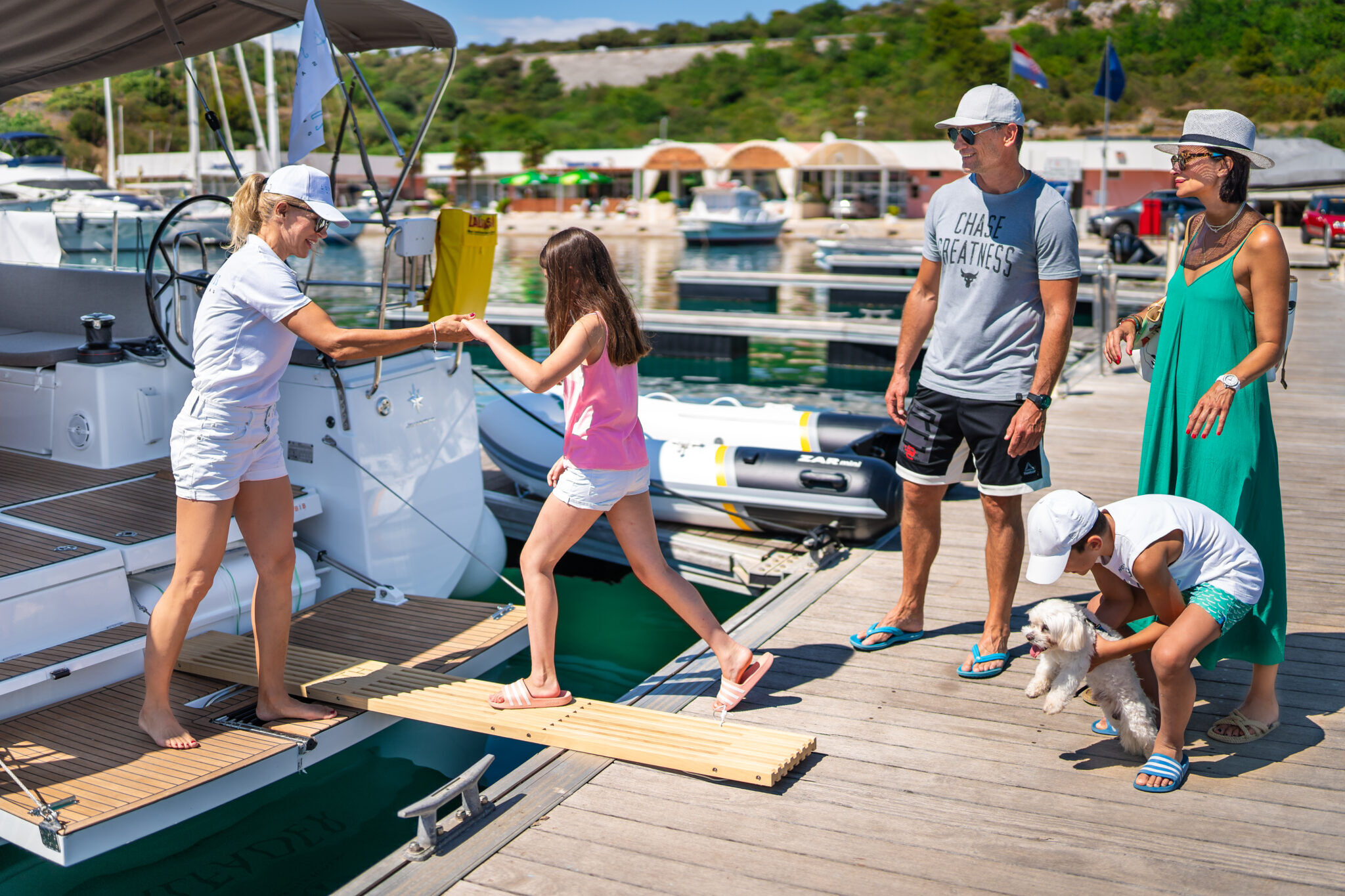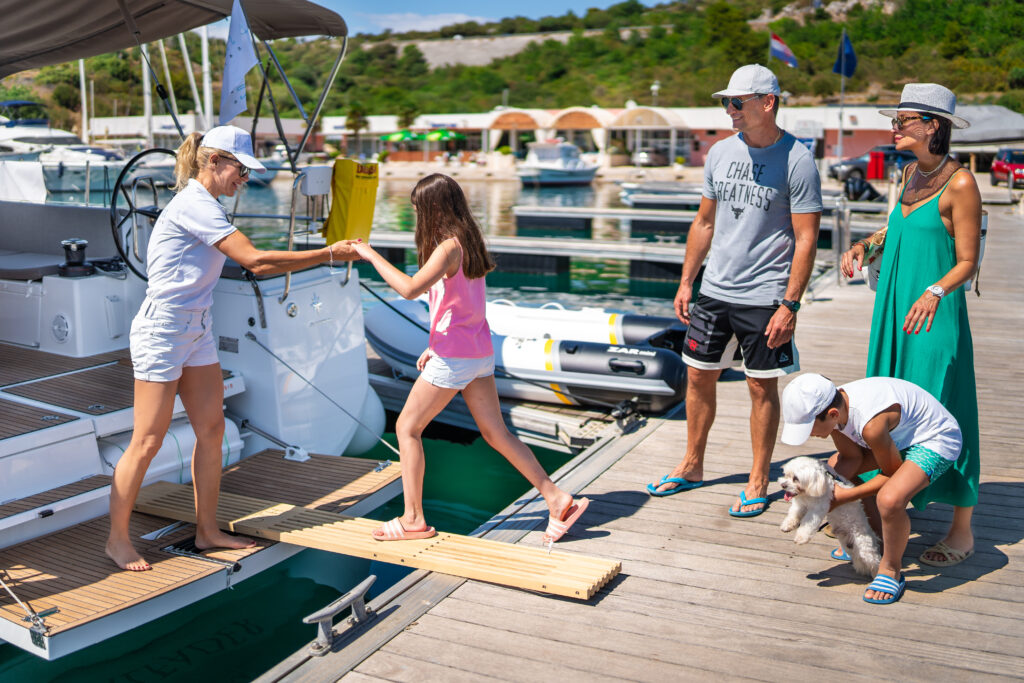 Finally, please share some advice for women and men interested in sailing.
It is necessary to start sailing school. I would also recommend that you don't learn from acquaintances because it's so easy to get into trouble. If you know how to drive a car, know that sailing has nothing to do with driving on the road. Join sailing clubs and try going on boat transfers to gain experience. At the end of the day, it's important to have the will and passion for sailing.
Zrinka Hrvoj is a professional skipper for Sebastus Sailing. If you want to sail with amazing Zri, get in touch with us and book your sailing holiday today!