Is it Safe to Travel to Croatia?
Last update: Wednesday, March 29, 2023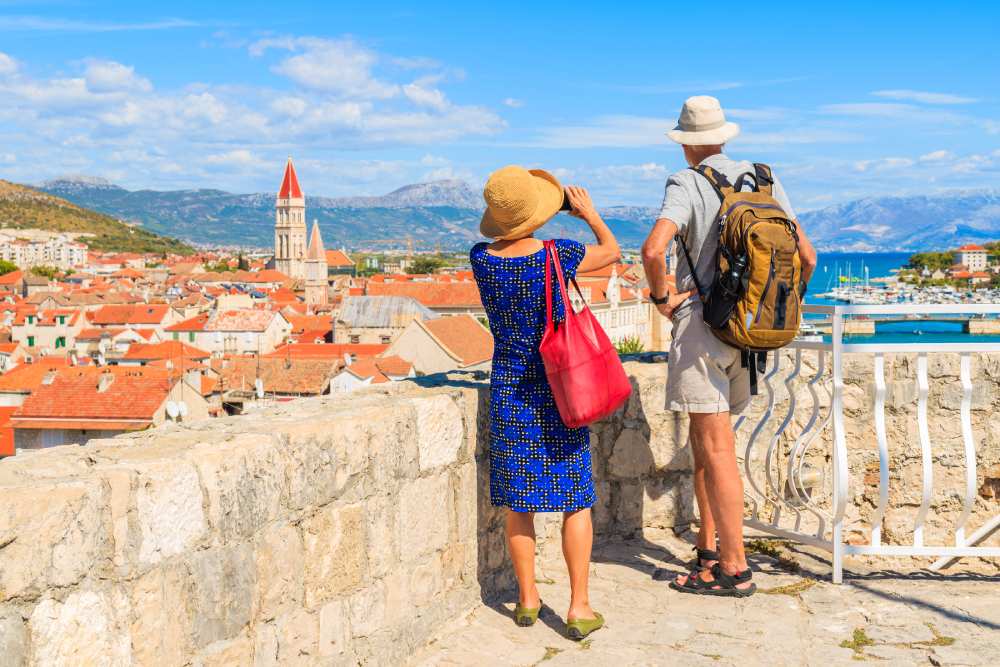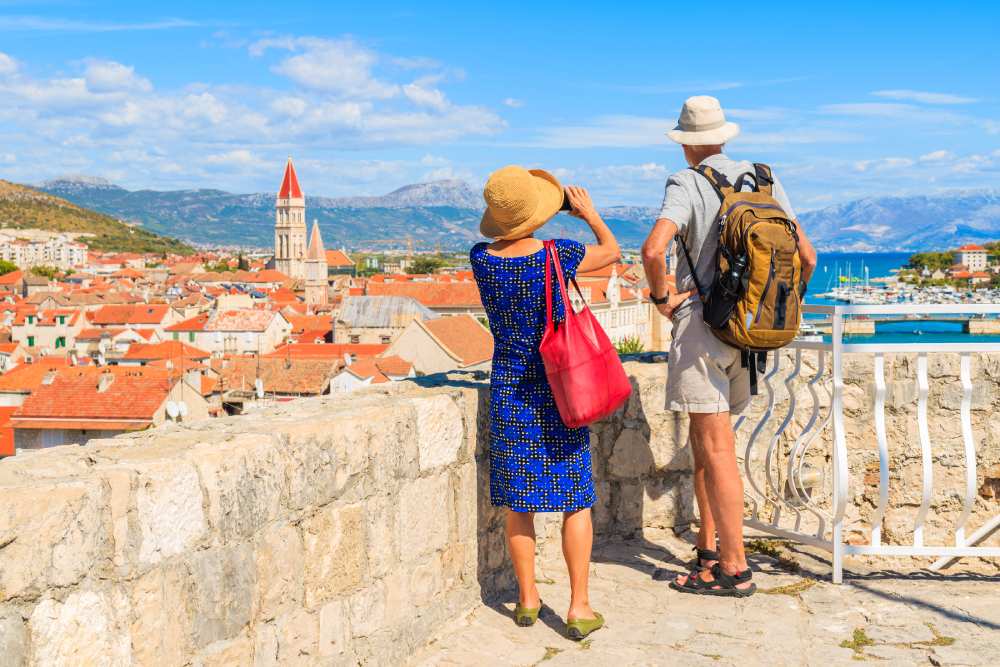 Before planning any trip, you should do research into where you want to travel. This can give you an idea of what to expect in terms of the climate, culture, and, of course, safety.
If you've ever wanted to travel to Croatia or have a trip planned soon, you've likely wondered if it's safe to travel there. Read on to learn more about what to expect as a tourist in the country along with some helpful Croatia travel safety tips.
Croatia Travel Restrictions
The global COVID-19 pandemic has caused a lot of uncertainty, especially when it comes to international travel. While many countries had strict restrictions in place, testing availability and vaccinations have made travel more accessible of late.
Croatia travel restrictions are still in effect to some extent. According to the latest on the Croatian Government's Ministry of Interior Webpage, passengers coming from the European Union or Schengen area will be allowed entry into the Republic of Croatia without the need to present an EU Digital COVID Certificate or any other epidemiological certificate.
Any traveler who does not come directly from these countries must present the EU digital COVID certificate or documents like a PCR test report or proof of vaccination certificate. The U.S. Embassy reminds travelers that these entry requirements are subject to change at any time without notice. The Croatian Border Police have final authority regarding entry into Croatia.
Important Note: The country of Croatia states that COVID-19 vaccination certificates for two doses of the vaccine are valid for 270 days, and booster vaccination certificates are valid for 365 days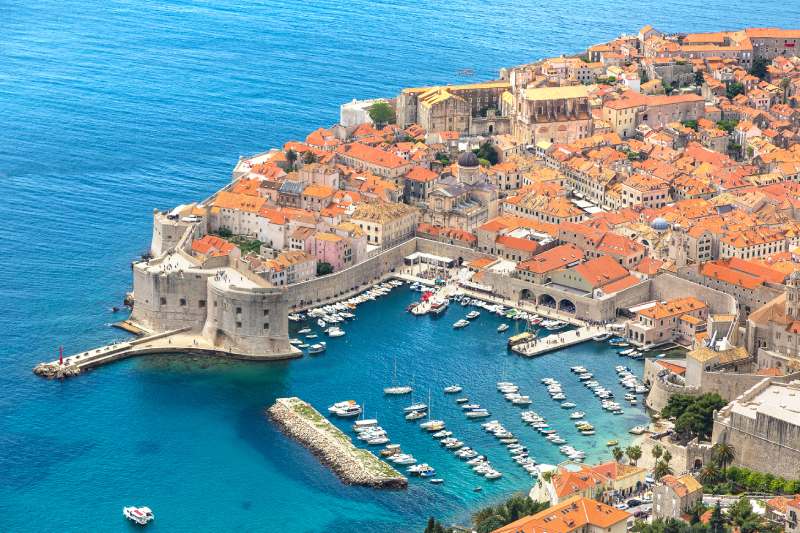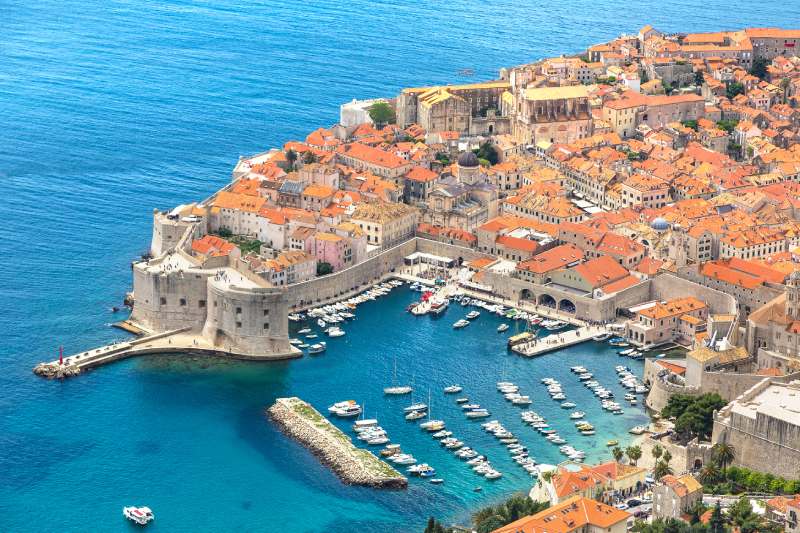 Is There a Croatia Travel Advisory?
No matter where you travel, it's also a good idea to check for any travel advisories. These official statements from government agencies can provide you with information on the relative safety of traveling to a foreign country.
As of April 19, 2022, Croatia is at a Level 1 Travel Advisory, which is the lowest. Travelers should exercise normal precautions when it comes to traveling the country. However, The Centers for Disease Control and Prevention (CDC) has determined Croatia has a high level of COVID-19. So keep this in mind when planning your trip and finding the right travel health insurance.
Even though Croatia is located near Eastern Europe, including Ukraine, it is still currently a safe place to travel. Many experts agree that Croatia is a safe distance away from the conflict in Ukraine and is recognized as a safe tourist destination.
While you can keep an eye on the situation, remember that Croatia is hundreds of miles away from Russia and Ukraine and doesn't share a border with either country. Additionally, As a NATO member state, it is unlikely to experience direct conflict with Russia.
If this were to change, a travel advisory would be issued. Travel advisories can continue to change, and you can get the latest updates from the U.S. Department of State. Because of the uncertainty, it's always recommended to purchase travel insurance for your trips regardless of where you're traveling.
Exploring Croatia with peace of mind?
Rest assured you'll have a safe and enjoyable adventure in Croatia!
Croatia Travel Safety Tips
Overall, Croatia is a safe country to visit. The Government of Canada explained that the violent crime rate is low and petty crime, like pickpocketing, is the most common (as is the case in most of Europe).
It's important to always be vigilant of pickpockets, especially if you're traveling in:
A main city
A public transportation hub, like the Zagreb bus terminal
Hotel lobbies
Restaurants or outdoor patios
Tourist attractions or national parks
You can also take other precautions, such as:
Avoiding carrying large sums of cash
Not showing signs of affluence (i.e. not wearing flashy clothes or jewelry)
Keeping important belongings like your travel documents and credit cards secured
Never leaving your luggage or other belongings unattended
Not being distracted by your phone
Only using authorized ATMs and being mindful of who handles your credit cards
These travel tips can also be used when traveling to other major European cities. If you are the victim of a petty crime abroad, you should get in touch with the local authorities. Though it can be difficult to get your belongings back, they can help you file a report or understand the next steps of contacting your embassy (if you need something like your passport replaced).
In short, it's just as safe to travel to Croatia right now as it would be to go to many other European countries.
Sailing Croatia
With these travel tips in mind, you can safely explore the stunning country of Croatia by land. Or, you can choose to have an unforgettable experience by sea.
With Sebasutus Sailing, you can explore the coast by sea on your own Croatia yacht charter and unveil hidden secrets of the country that has it all. With 1244 islands and reefs with many mainland ports and anchorages, you can choose to be in the hustle and bustle of the city or relax on a secluded beach with your family.
Some of the best months for sailing in Croatia are quickly approaching. Book your Croatia yacht charter with Sebastus Sailing today.