Croatian National Parks you can sail around
Last update: Thursday, July 27, 2023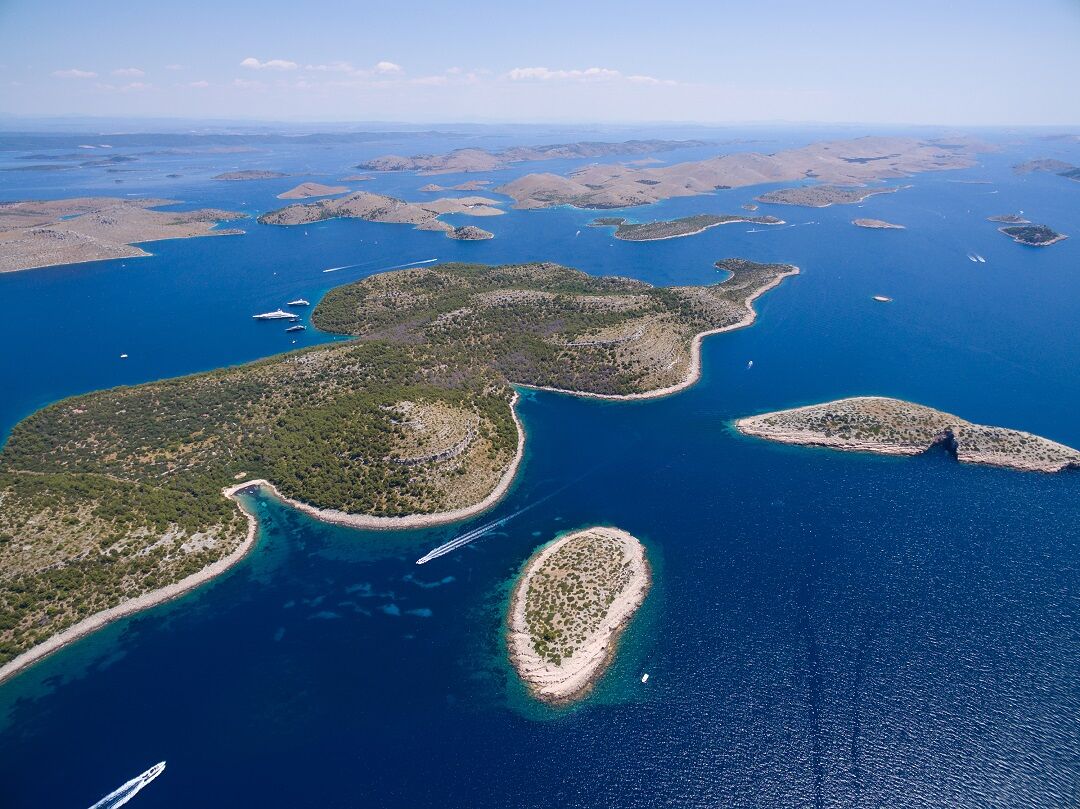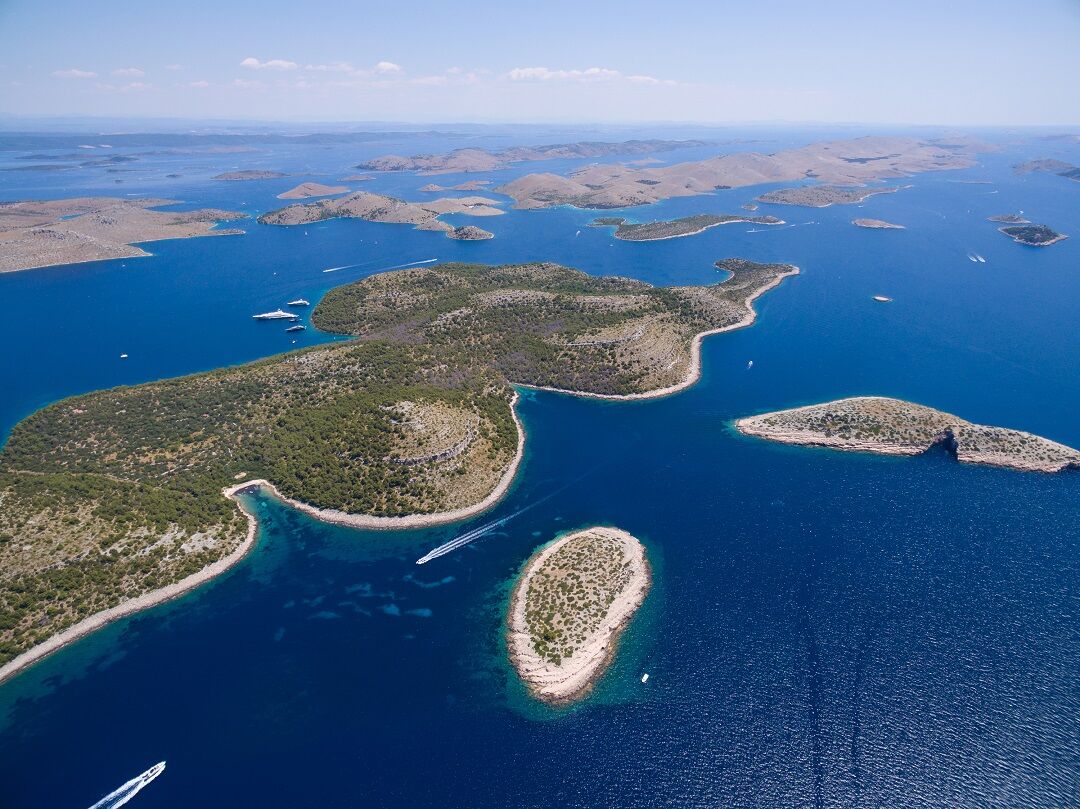 Croatia is a country with a stunning coastline and a wealth of national parks. These parks offer some of the best sailing in the world, with clear waters, craggy cliffs, and lush forests. The best time to sail in Croatia and visit the coastal national parks is during the shoulder seasons of April-June and September-October when the weather is still warm but the crowds are smaller, and during the high season in July and August, when the temperatures are higher and the crowds are bigger. Either way, we invite you to read on to learn more about the national parks that you can sail around in Croatia.
Brijuni National Park
Brijuni National Park is an archipelago of 14 islands and islets located in the Adriatic Sea, off the coast of Istria, Croatia. The park is known for its stunning natural beauty, including its craggy cliffs, lush forests, and Mediterranean vegetation. Visitors to Brijuni can enjoy a variety of activities, including sailing, swimming, hiking, biking, and visiting the park's many historical and cultural attractions.
One of the most popular things to do in Brijuni is to sail around the islands. The clear waters and beautiful scenery make for a perfect sailing experience. Visitors can also take a guided tour of the park, visit the Safari Park, or explore the ruins of a Roman villa. There is also an outdoor theatre!
If you're looking for a truly unique and unforgettable sailing experience, Brijuni National Park is the perfect place for you.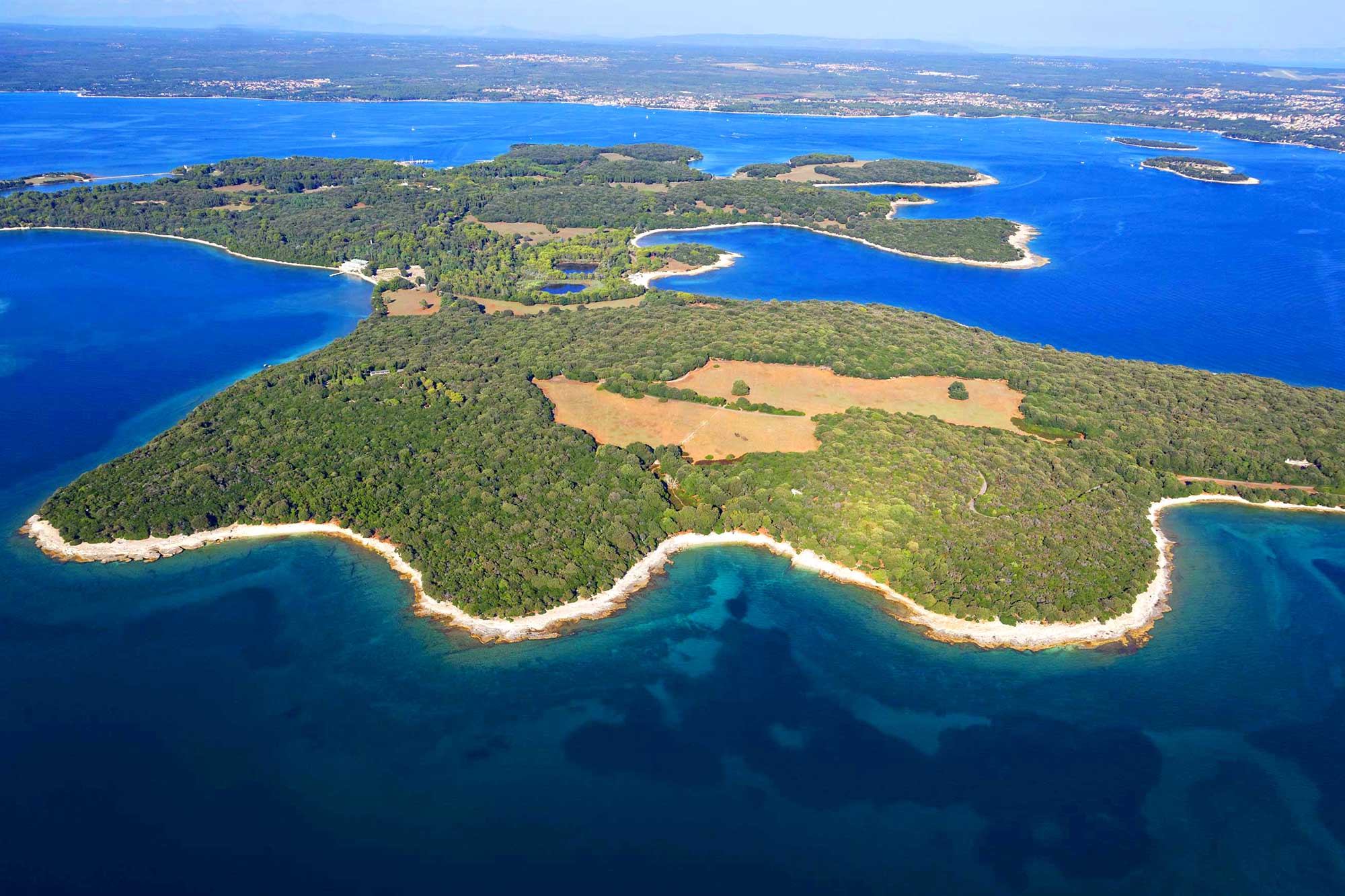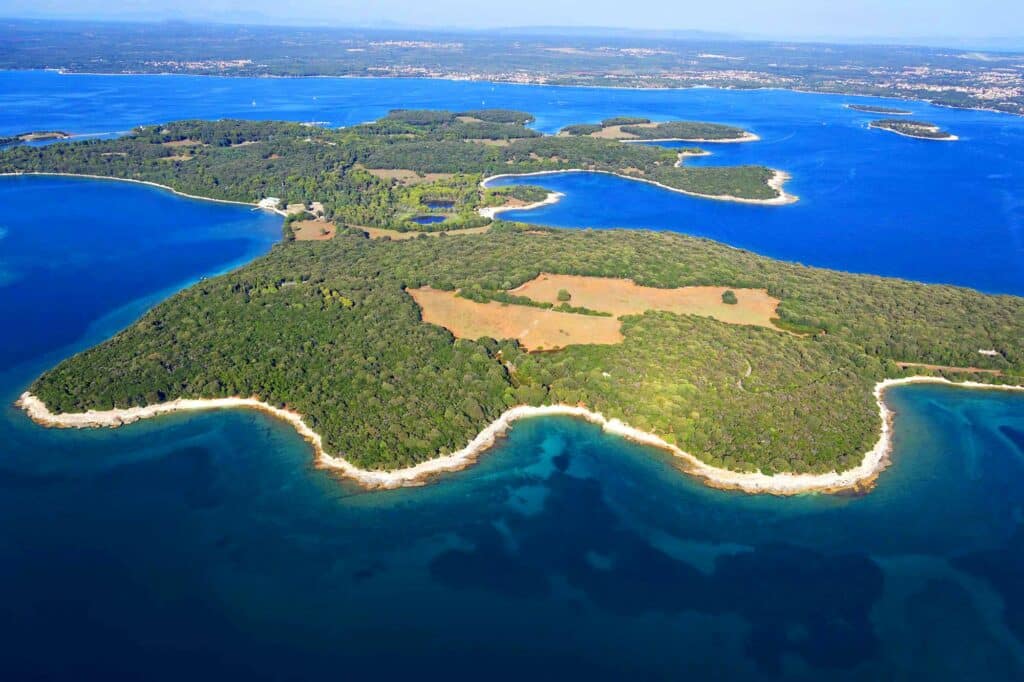 Kornati National Park
Kornati National Park is a sailor's paradise. The 89 islands and islets that make up the park are scattered like stepping stones across the Adriatic Sea, offering endless opportunities for exploration.
Sailors can sail between the islands, anchor in secluded coves, or explore the many caves and inlets that dot the coastline. The clear waters and dramatic scenery make for a truly unforgettable summer sailing experience.
Kornati National Park is also a UNESCO World Heritage Site, thanks to its unique geological features. The islands are made up of limestone, which has been eroded by the wind and waves over millions of years, creating a landscape of towering cliffs, craggy boulders, and deep ravines.
In addition to sailing around the many islands, visitors to Kornati can also enjoy swimming, diving, hiking, and fishing – but make sure to check the official information about the activities.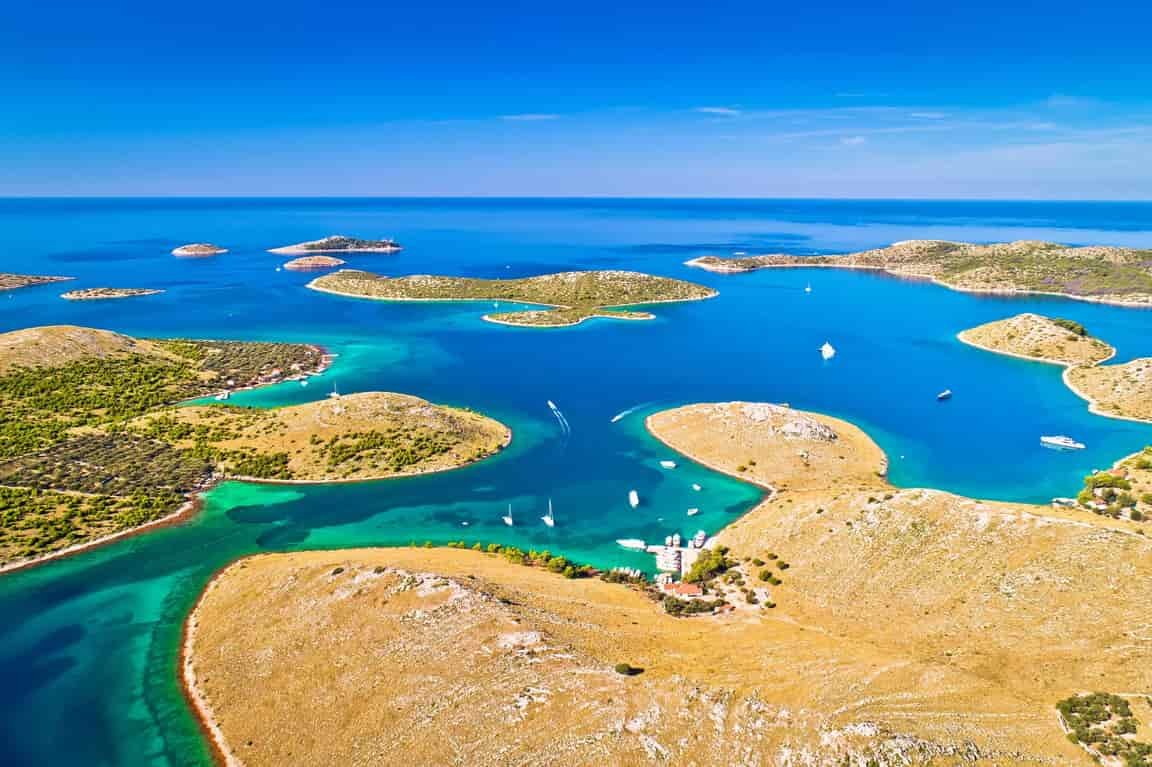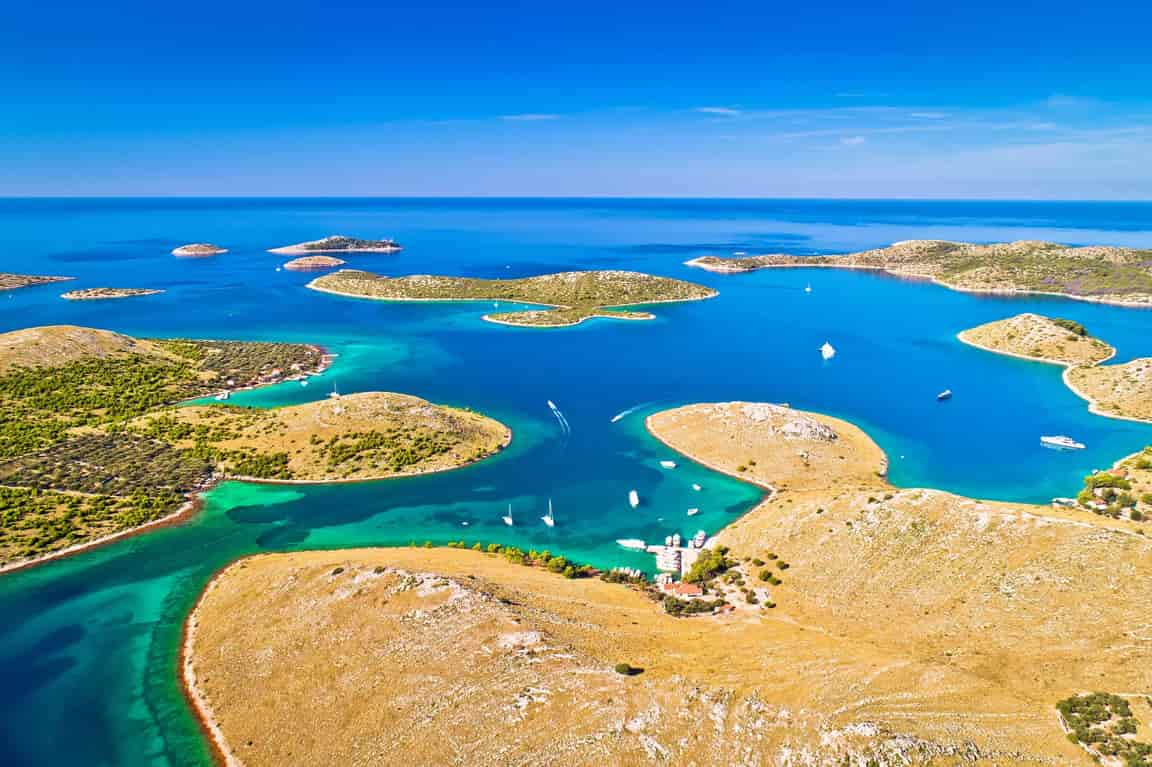 Mljet National Park
Mljet National Park is a hidden gem in the Adriatic Sea. This beautiful island park is home to two saltwater lakes, Veliko Jezero (Great Lake) and Malo Jezero (Small Lake), which are surrounded by lush forests.
Visitors can enjoy a variety of activities in the park, including hiking, biking, swimming, sailing, and kayaking. But, for a truly unique experience, visitors can rent a boat and explore the lakes by boat.
Here are some other things you can do in Mljet National Park:
Visit the Benedictine monastery on the island of St. Mary.
Explore the Roman ruins at Polače.
Hike to the top of Montokuc for panoramic views of the park.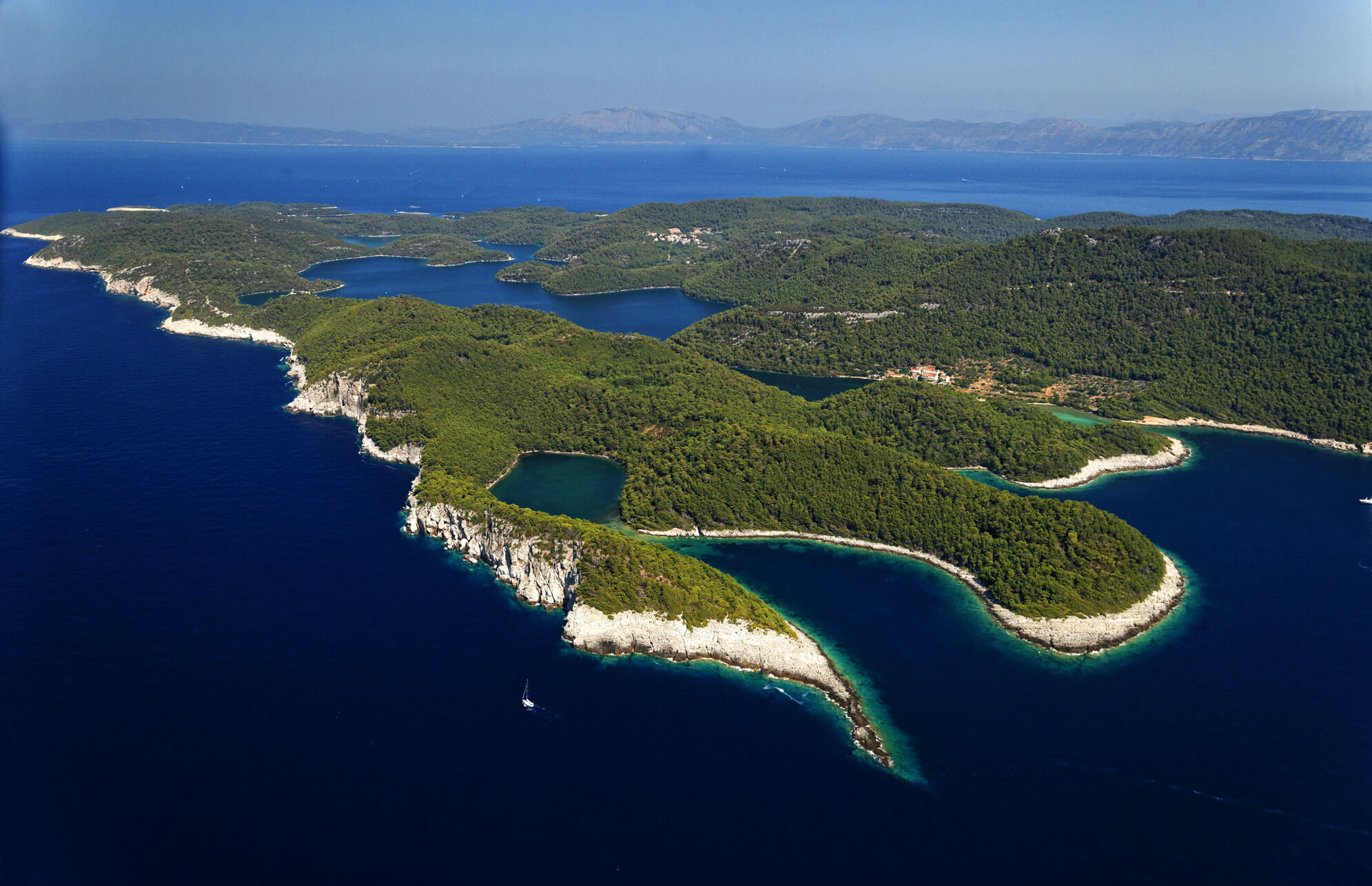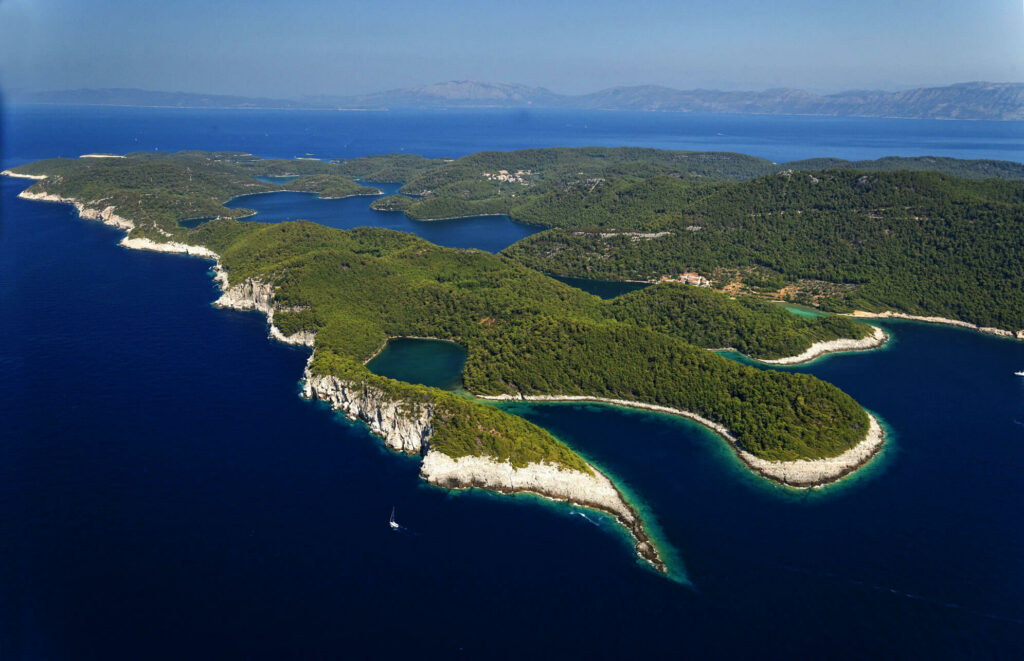 General Rules on Sailing around National Parks in Croatia
National parks are one of the best places to sail in Croatia that offer a truly unforgettable sailing experience. But before you set sail, it's important to be aware of the general rules and regulations that apply to these protected areas. Here are a few things to keep in mind:
You must have a valid sailing permit. This can be obtained from the Croatian Ministry of Maritime Affairs, Transport and Infrastructure.
You must stay within the designated sailing areas. These areas are designated to protect the natural environment of the parks.
You must not anchor in the vicinity of sensitive wildlife habitats. This includes the nesting areas of birds and sea turtles.
You must not disturb the peace and quiet of the parks. This means keeping your noise levels down and respecting the privacy of other visitors.
By following these simple rules, you can help to ensure that your sailing adventure in Croatia is a positive experience for everyone involved now and in the future. And who knows, you might even make new human/animal friends along the way!
Here are some additional tips for sailing around Croatia's national parks:
Plan your trip in advance. This will help you to choose the right park for your interests and to avoid overcrowding.
Be aware of the weather conditions. The Adriatic Sea can be quite unpredictable, so it's important to check the forecast before you set sail.
Respect the environment. This means disposing of your waste properly and avoiding anchoring in sensitive areas.
Have fun! Relax, enjoy the scenery, and soak up the Croatian sunshine.
Conclusion
Croatia is a beautiful country with a wealth of national parks that sailors really grow fond of. So, don't wait and start planning your sailing trip to Croatia as soon as now! The national parks are waiting for your visit – and while in Croatia, you can visit other destinations perfect for a summer vacation.
Big YES! Croatia is a great place for a sailing vacation with its beautiful coastlines (mainland and islands), crystal-clear waters, and plenty of sunshine.
Yes, you can swim in Croatian national parks. However, there are some restrictions in certain parks, so it is important to check the rules for a specific national park before you go.
Plitvice Lakes National Park (UNESCO) with cascading lakes & waterfalls; Zagreb, the charming capital; Dubrovnik, a beautiful city with a well-preserved Old Town; Hvar Island with a lively nightlife.