Sailing in Croatia? Don't Miss These 7 Destinations
Last update: Wednesday, March 29, 2023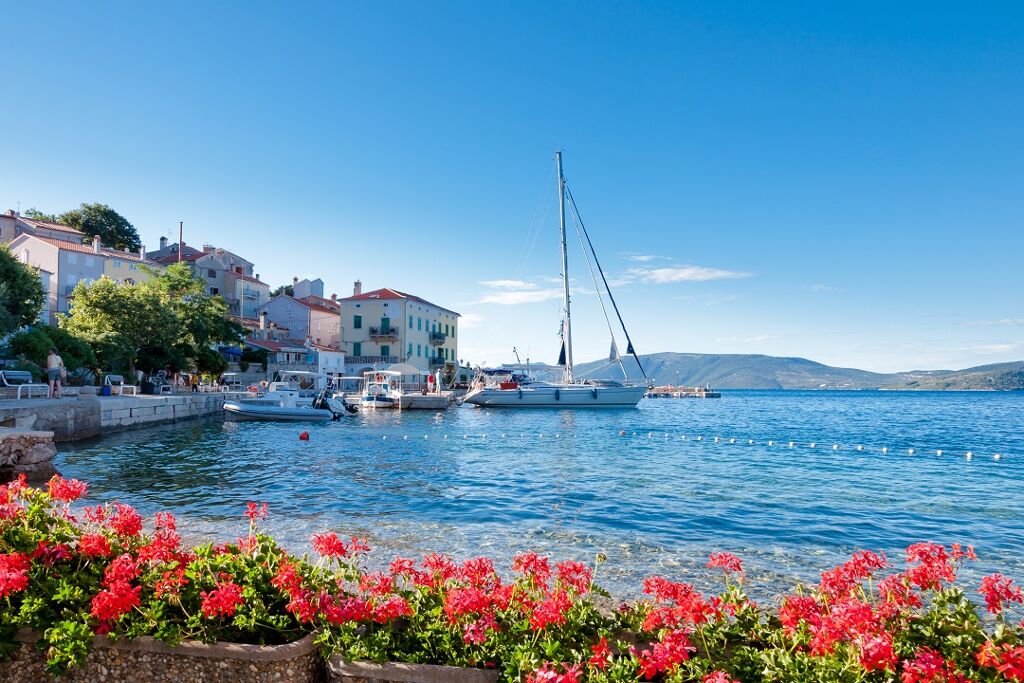 If you're dreaming of sailing in Croatia, don't miss these 7 destinations for a perfect vacation!
Croatia offers an amazing coastline and so many towns to explore. We've compiled a list of the most popular places to visit on their Croatian sailing vacations. From historic Dubrovnik to peaceful Hvar Island, there is something for everyone on this list. So dust off your passport and set sail towards adventure with us as we take you around Croatia's beautiful shoreline.
1. Sail around Dubrovnik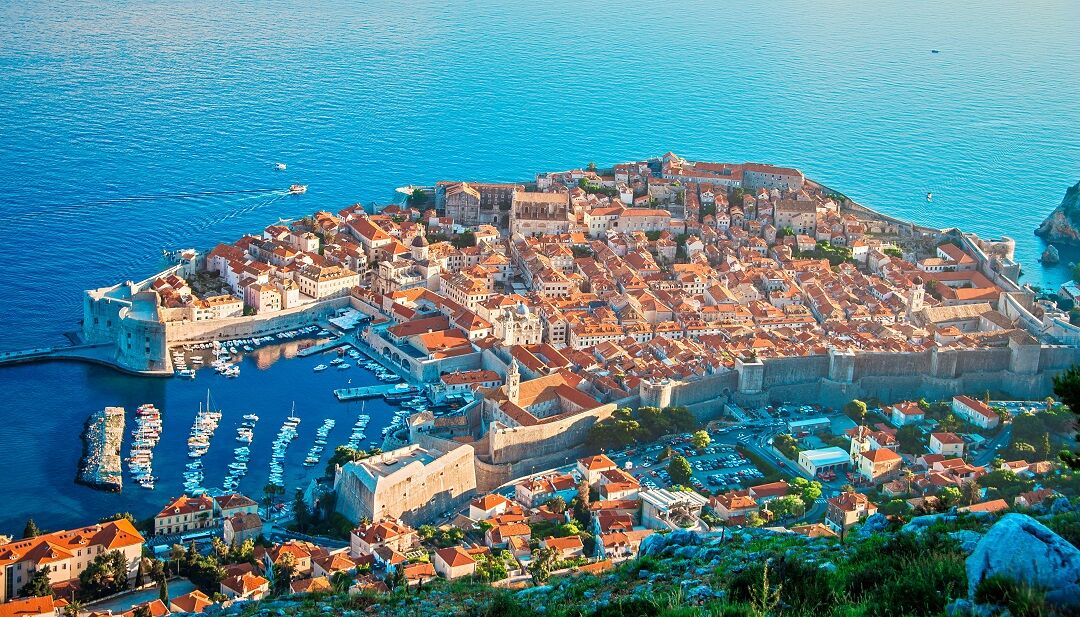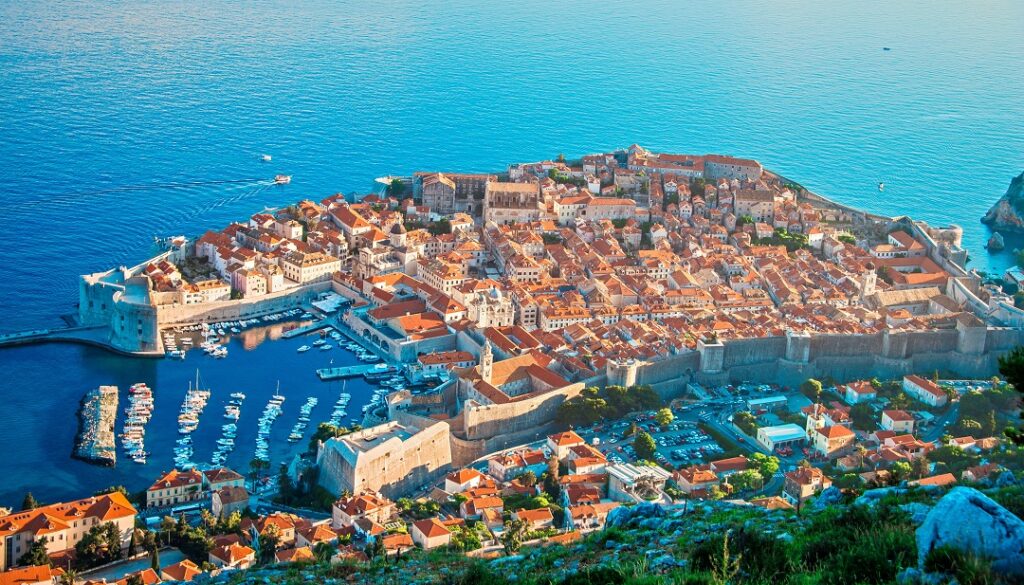 First on our list is Dubrovnik. This beautiful city is one of the most popular destinations and for good reason – it's spectacular! Spend a day wandering around the Old Town as you explore churches, museums and more before hopping over to island Mljet to find a little slice of heaven on the beautiful, untouched beaches of Saplunara. Mljet is voted to be "the most seductive island in the Adriatic" by Lonely Planet. You can rent a scooter or bike and visit St Mary's Island and the Internal Lakes of Mljet National Park.
On the third day of 7 days of sailing and history with our Dubrovnik route, you'll sail to Korčula. This town is home to stunning beaches and a number of medieval castles. You'll also find hidden gems like the island of Badija where you can explore an abandoned monastery that dates back to 1388!
Let the sea take you to the Lastovo Island – genuine heaven for lovers of nature, sailing and good food and wine. This island is a true gem. In the 70s it was voted one of the most beautiful in all of Europe and today, it's still keeping its charm – pristine beaches with crystal clear water to swim in!
Croatia has something for everyone, so get ready to explore!
2. Split – Croatia's second largest city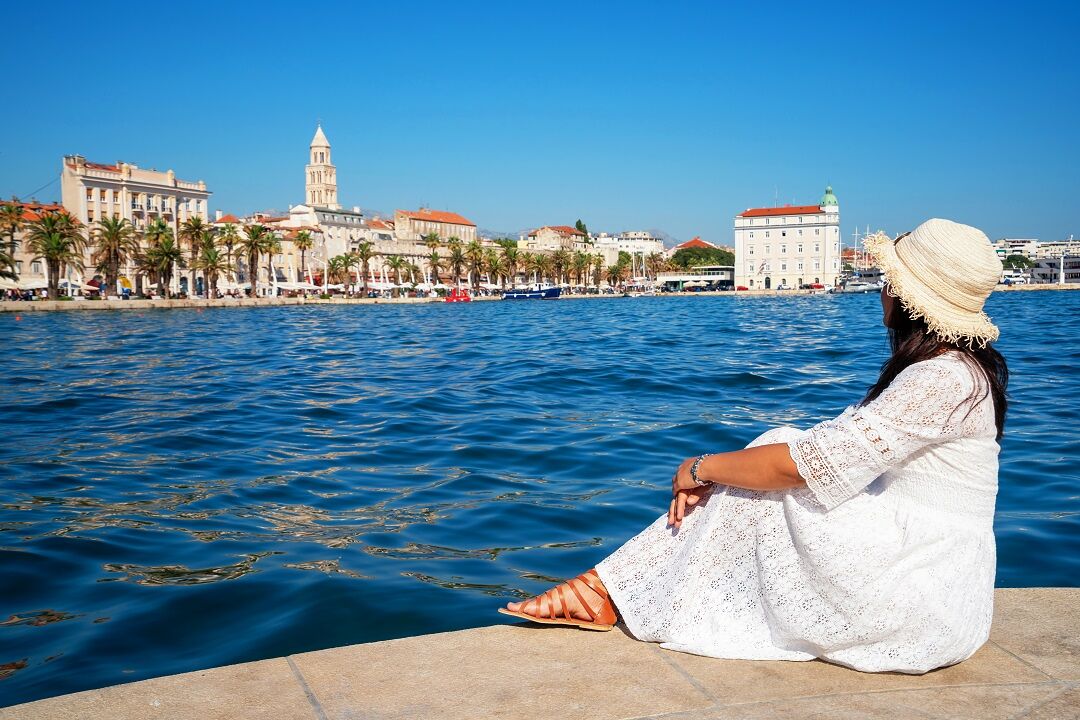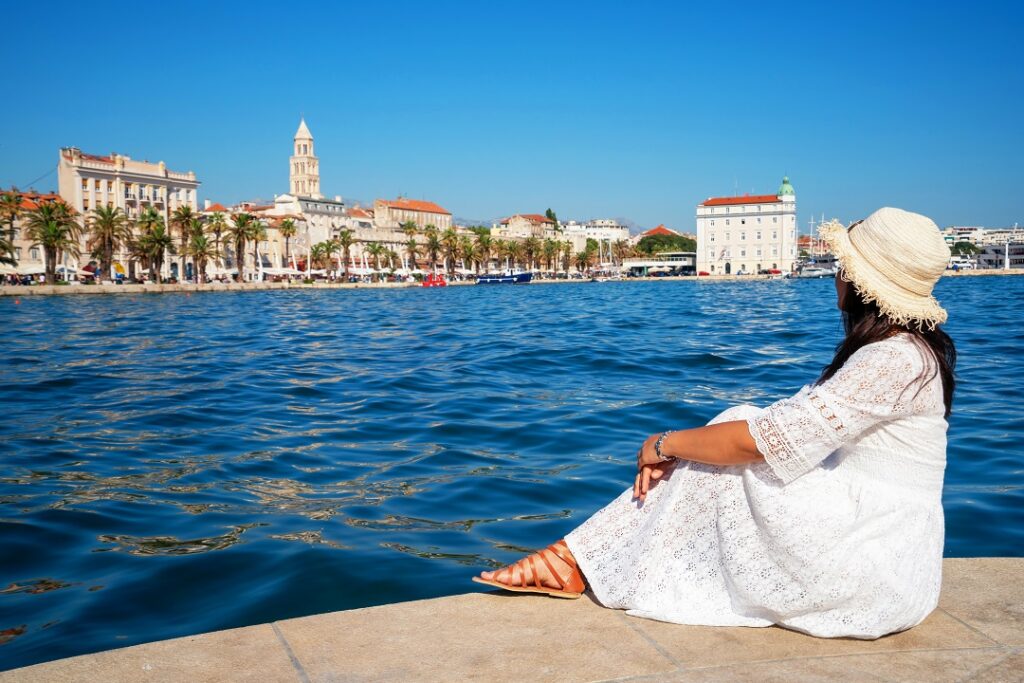 Second on our list is Split. A popular sailing destination for a reason, this town has it all! From historical sites to a wild nightlife scene, there's something here for everyone. Spend the day enjoying the sun at Marjan Park before taking in some culture and history at Diocletian Palace Ruins or Meštrović Gallery. Finish your day with a drink at Split's sunset party on the Riva deck and dance into the night!
From Split you can explore the whole archipelago. Sail towards Pakleni islands for some true relaxation. The beaches are secluded and there's no better way to treat yourself than with a massage on the beach after spending hours soaking up the sun!
If you love "Mamma Mia! Here we go again" musical, you need to visit Island of Vis where it was filmed. Vis is a true gem and its history goes back as far as ancient Greek times. Also, it is known for Tito's Cave and Fort George's historic site that you can visit and explore.
3. Explore the city of Zadar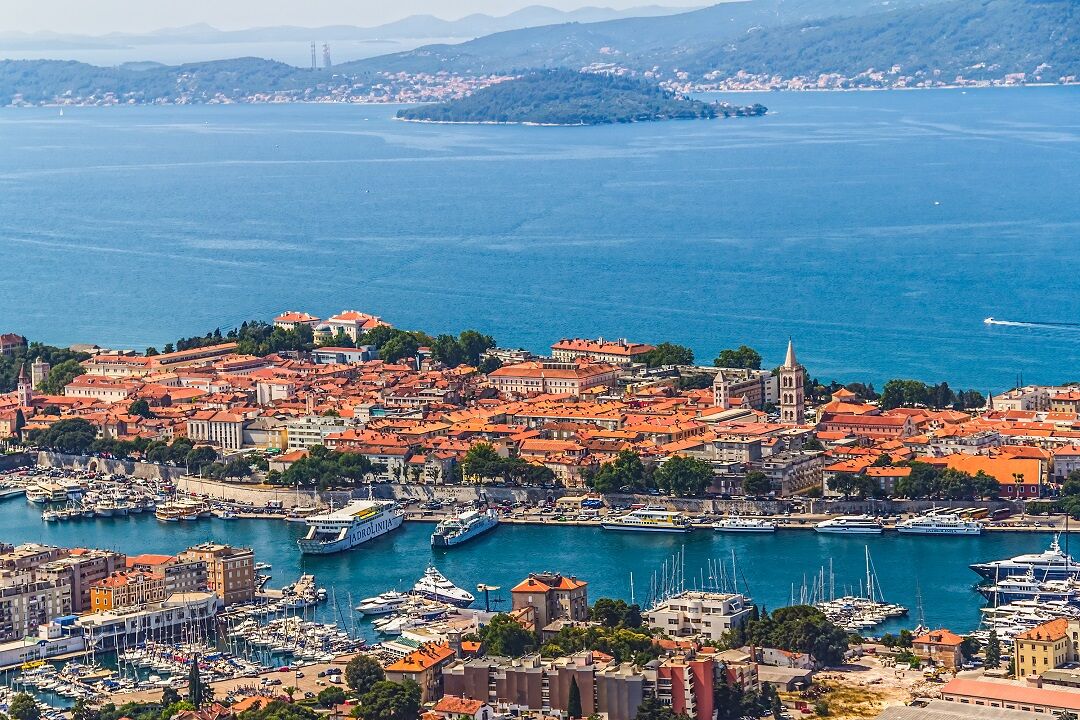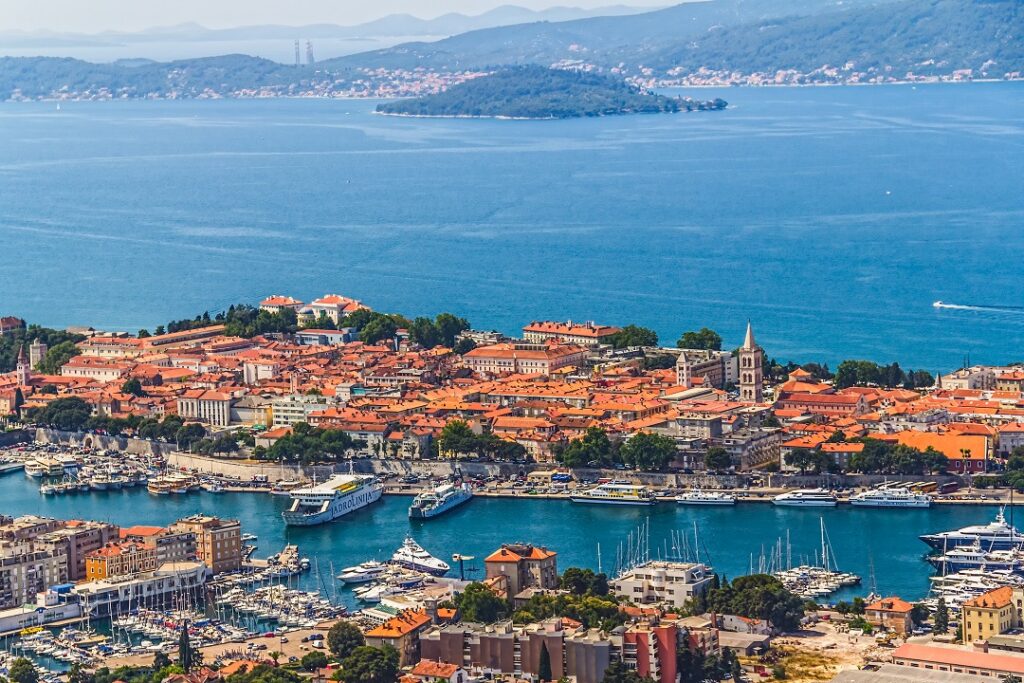 Our third destination is Zadar, home of Croatia's biggest national park – Kornati archipelago. If you like water sports, this location will make you feel like a kid again! Sail in crystal clear water, snorkel to discover hidden wonders of the Adriatic and enjoy kayaking. To see Zadar's rich history visit St Donatus Church – one of the most beautiful stone buildings on this coastline.
From Zadar set the sail to Telaščica bay! The area of the National Park Telašćica is a peaceful area with beaches on one side and wild and steep cliffs on the other. You can visit the Grpašćak viewpoint or take a walk to lake Mir, which means Peace in Croatian.
4. Hvar Island takes breath away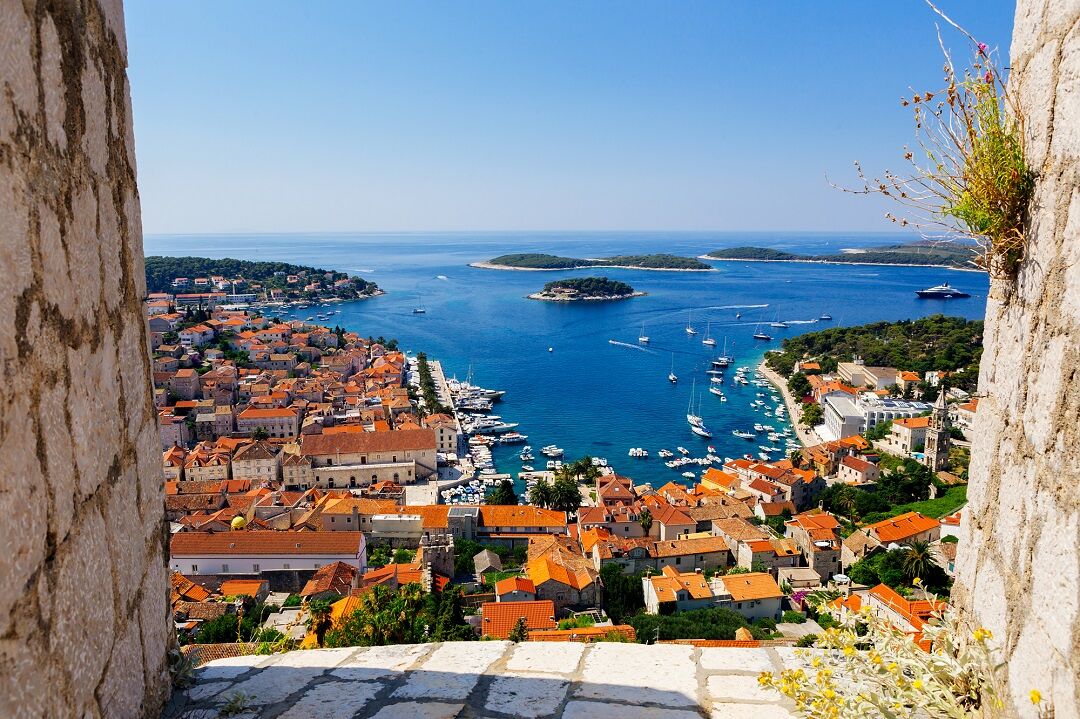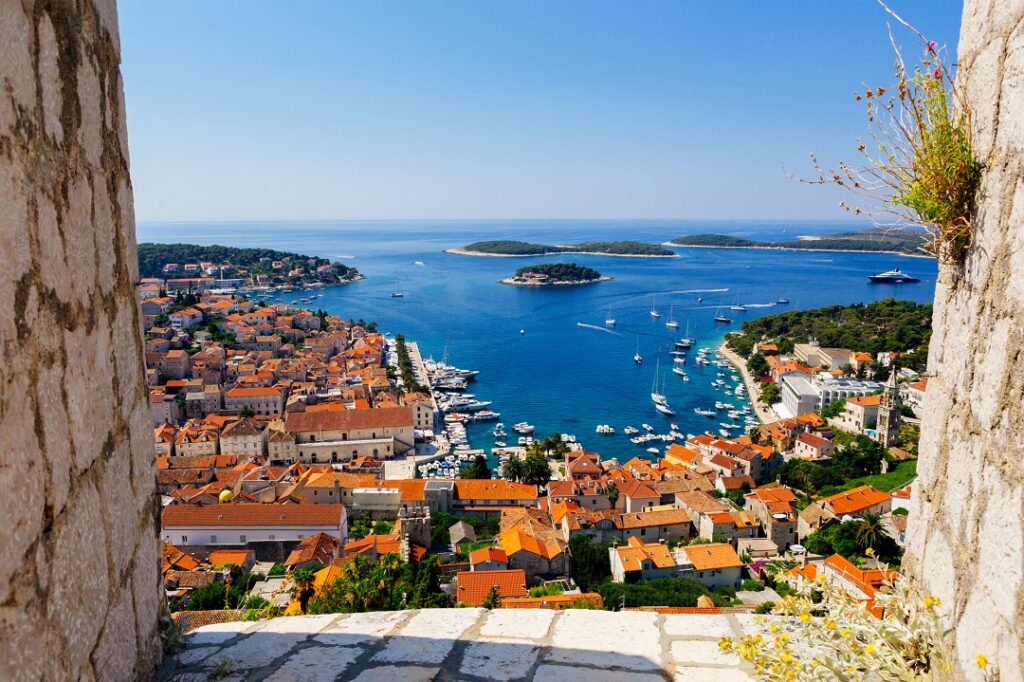 Fourth on our list is Hvar Island, a beautiful destination with luxury sailing opportunities and amazing weather! Relax in the sun at Jelsa Beach or one of the many other gorgeous beaches before you set off to explore some ancient sights such as Stari Grad Plain along with unforgettable natural landmarks like Grapčeva Caves.
5. Primošten – perfect starting point for sailing in Croatia vacation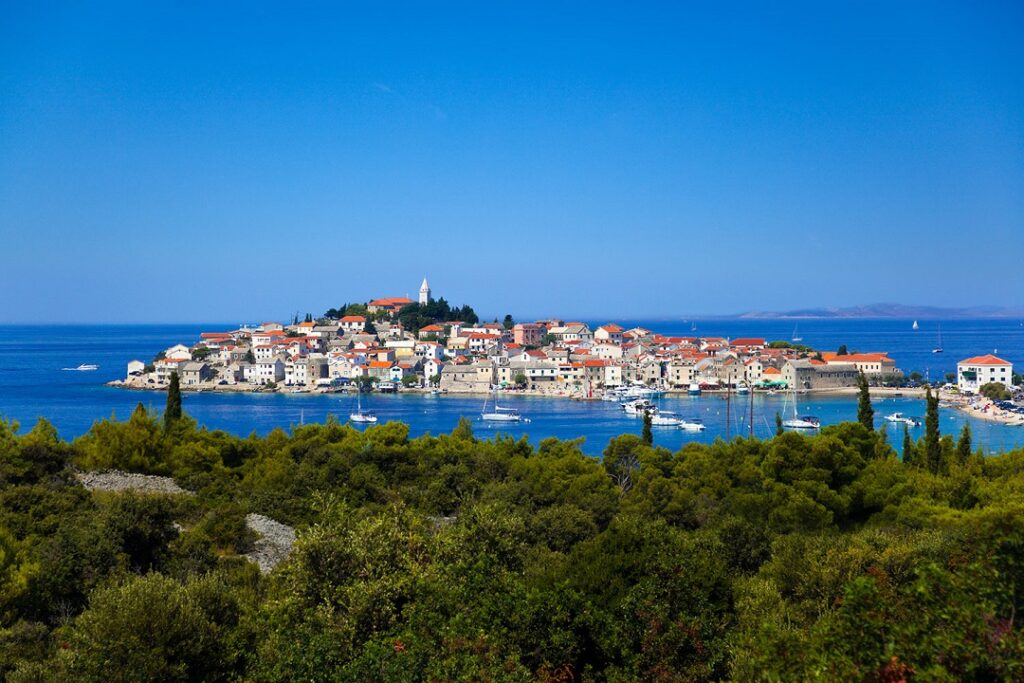 Our fifth destination is Primošten, a cute town located between Split and Šibenik. Stunning beaches spanning the coastline along with delicious local food await you in this quaint location!
Set sail to Trogir which is UNESCO World Heritage Site or as some call it the Little Venice of Dalmatia. Trogir has a rich history and its architecture is something to marvel at – Roman mosaics, medieval structures and more.
6. Pula with amazing history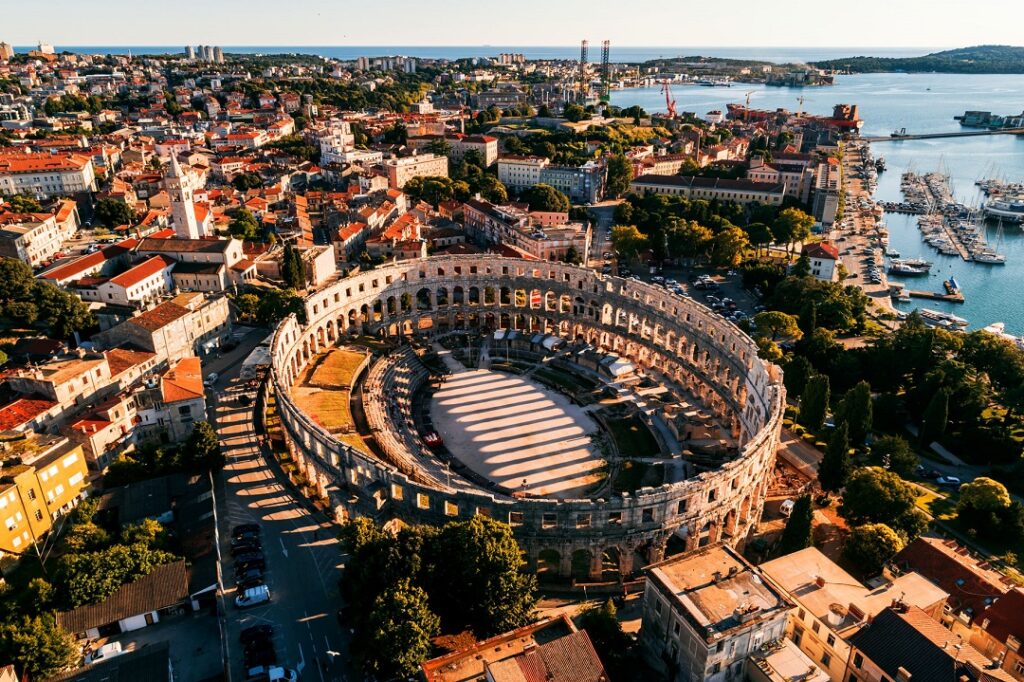 Sixth on our list is Pula which hosts the world-renowned Pula Film Festival every year as well as other festivals throughout summer. This town offers visitors history, culture and sun so there is something for everyone!
Pula is a city with three-thousand-year-old history, where every step you take through the old town is a landmark, begins and ends with the Roman amphitheater.
From Pula you'll be able to visit Brijuni National Park that was once Tito's summer home. This destination is perfect for those who want to enjoy nature and relax in the sun! It is also a group of 14 islands and islets where you can witness the magnificent harmony between man, animal and plant life.
After all the excitement on the Brijuni islands, you will enjoy a nice and slow day in Valun on the island of Cres. This is a picture-perfect town that has been kept just as it was centuries ago. After enjoying stunning forests filled with oak trees, majestic cliffs along the coastline walk through narrow streets to see Valun's charming architecture and churches. If you want to have a taste of amazing local food – stop by Restaurant Na Moru and try out some of their dishes!
Sailing vacation around Pula can't be complete without island Silba. This is a perfect location for those who want to have an exclusive sailing holiday. This is the only inhabited island of all 14 in the archipelago so it provides everything you need- delicious food, sun and relaxation!
The landscape itself is a true wonder with forests, meadows and Mediterranean vegetation found on Silba's hillsides. In order to experience the full beauty of this island, you need to visit its untouched coves!
7. Kornati islands – must visit while sailing in Croatia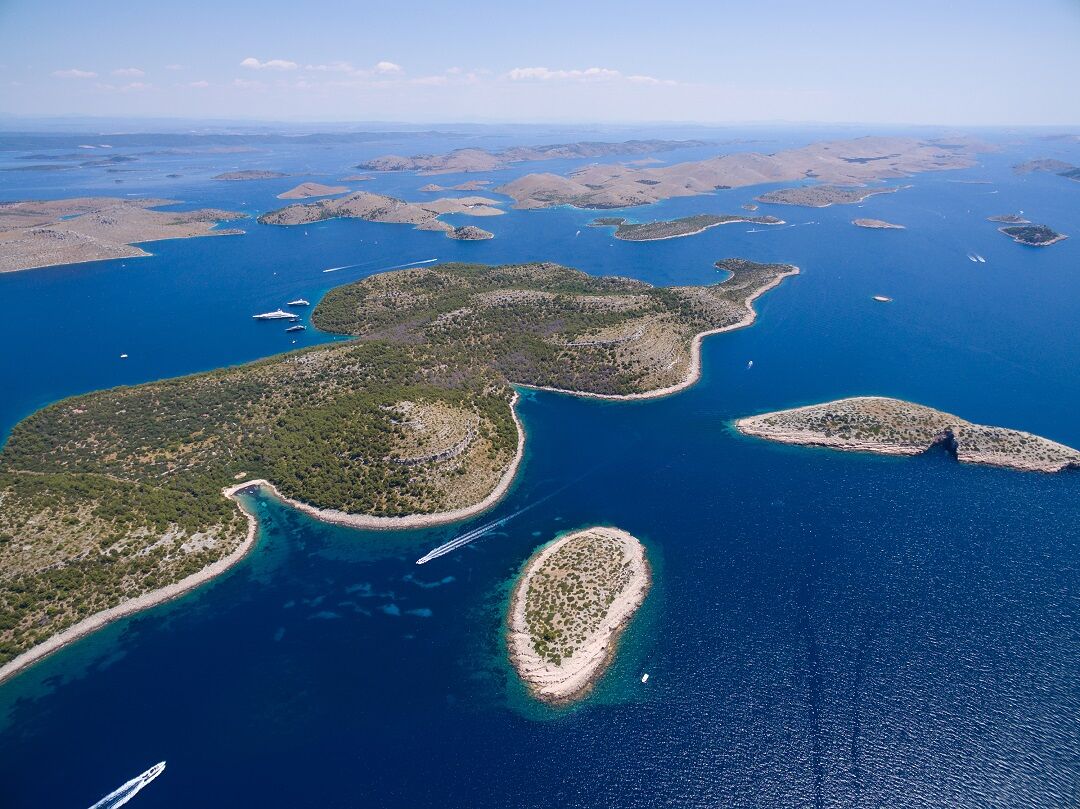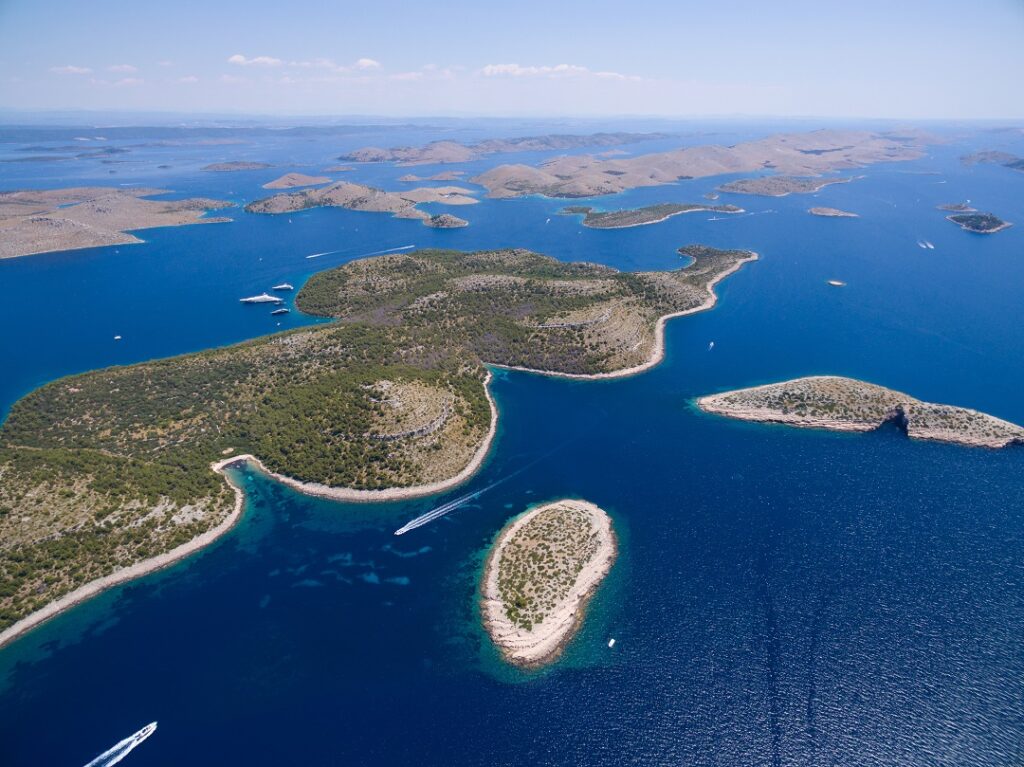 Our last but not least sailing vacation destination goes to Kornati archipelago. This is a home to over 140 islands but only less than 50 are inhabited.
Kornati Islands Nature Park was established in 1980 and it's since become one of the most picturesque sailing destinations with its untouched nature, crystal clear water and stunning surroundings! This location also offers you so many opportunities for watersports activities like kayaking, snorkeling and diving.
With our All-Inclusive sailing vacation, you can taste the story of a Kornati islands culture and history. By combining local food and wine with sailing activities, our gastro-sailing experience offers an authentic taste of the region.
On this amazing sailing route, you'll sail to beautiful locations like Zlarin, Žut, Murter and Kaprije with beautiful beaches in every direction.
Zlarin is a small undiscovered jewel of the Croatian coast. This is a place where you can go sailing, snorkeling and visit an old church that was built in the 16th century! There are 2700 sunlight hours per year, which makes the island one of the sunniest on the Adriatic coast.
Island Žut with Telašcica bay is another must-see. This is a small island but still offers so many things to its visitors such as the salt works and quaint fishing village of Kut on Žut, where you can buy fresh fish directly from fishermen!
Murter has a very rich history and it was first mentioned in the 13th century. This is a perfect sailing destination for those who want to experience the 'real' Croatia. The island has been considered as one of the best places in Europe where you can enjoy windsurfing and other watersports activities!
Kaprije archipelago also deserves your attention with its numerous coves and bays, blue-flag beaches and unexplored nature. When it comes to sailing, you can choose from a range of sea conditions – everything is possible!
As we can see, sailing in Croatia offers a variety of destinations for everyone who wants to experience something new. This is an unforgettable vacation so if you are planning your next vacation book it with us and sail through Croatian islands – Sebastus will take care of everything else!