Best places to sail in Croatia
Last update: Friday, May 19, 2023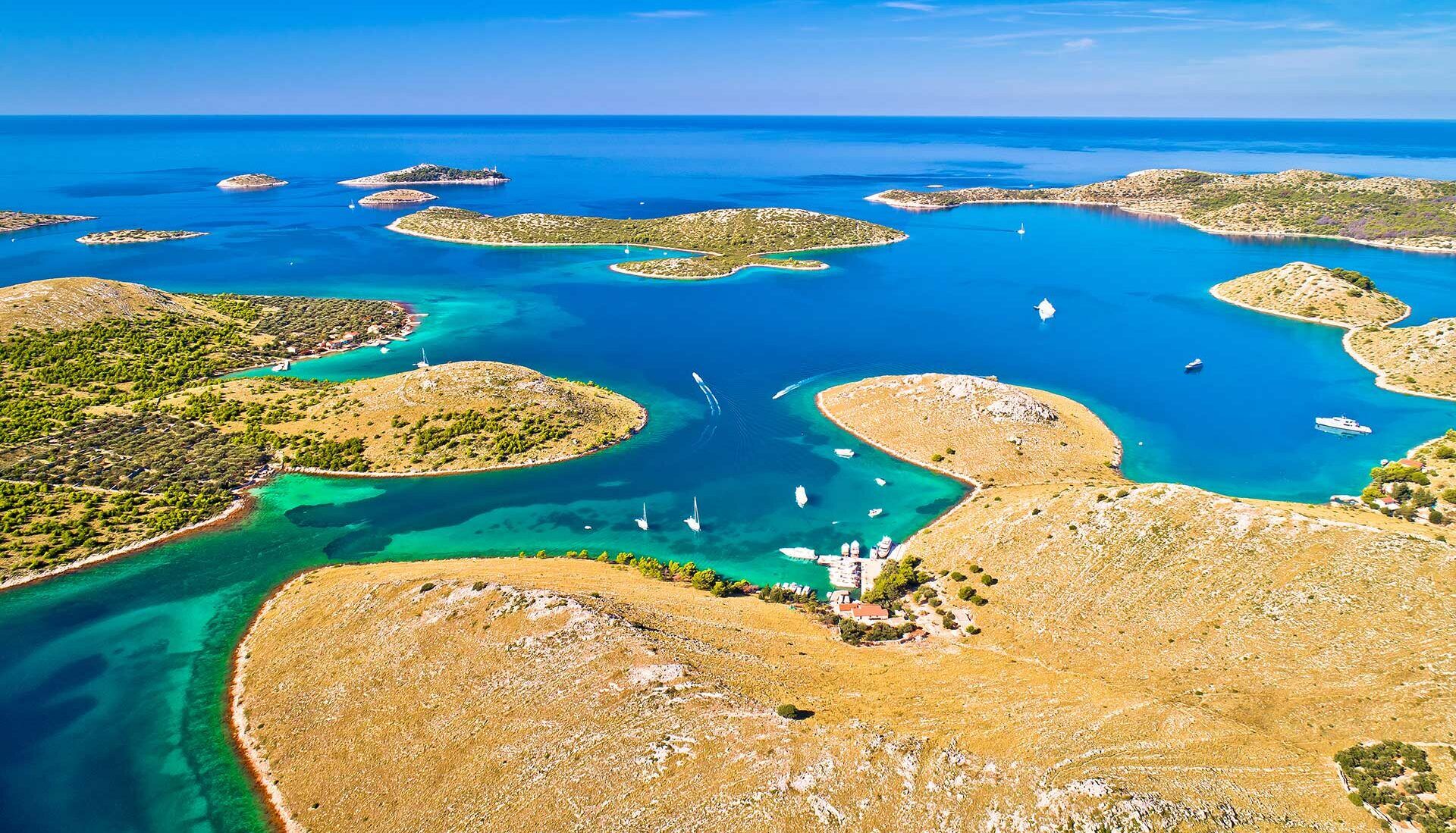 Croatia is a sailing paradise. With over 1,000 islands and clear turquoise waters, it is no wonder that this country is a top destination for sailors. But with so many islands and mainland cities to choose from, where should you go?
In this blog post, we will explore the best places to sail in Croatia – from the popular island of Hvar to the lesser-known but equally beautiful island of Lastovo. Read on to find the best Croatian sailing places, and then grab your sailing gear and head to Croatia for an unforgettable sailing experience.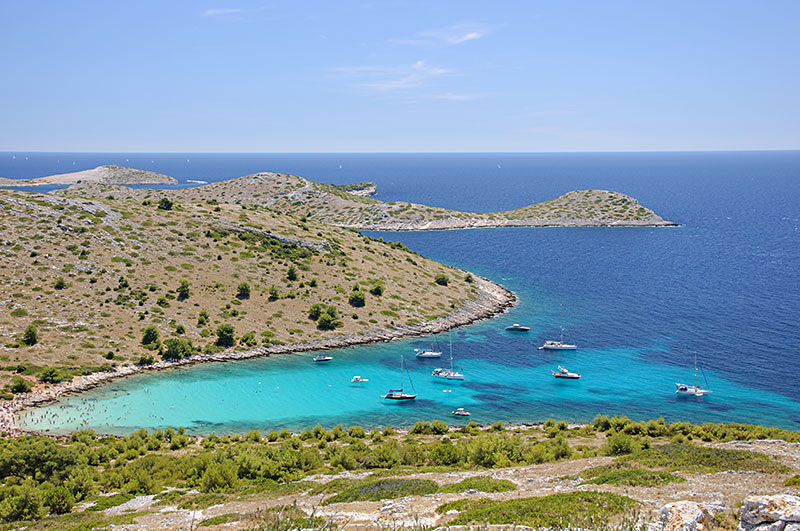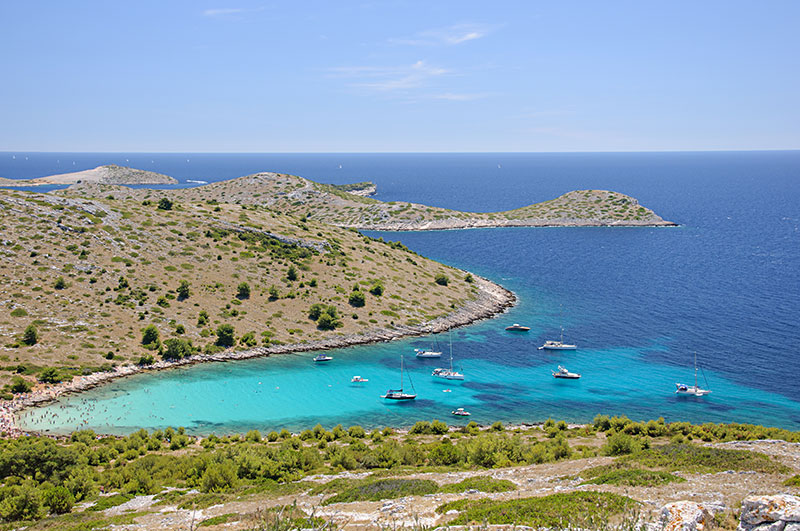 Dubrovnik Area
Dubrovnik is a beautiful city in the south of Croatia. It is known for its stunning architecture, picturesque scenery, and rich history that led to the Game of Thrones and many other films to be filmed here. Dubrovnik is also a popular destination for sailors due to its excellent sailing conditions and abundance of marinas and charter companies.
Some of the best places to sail in Dubrovnik include the following:
Lokrum Island: This small island is located just offshore of Dubrovnik and can be easily reached by boat. Lokrum is home to a lush forest, secluded beaches, and a 12th-century monastery.
Mljet National Park: This national park consists of two large saltwater lakes surrounded by dense forests. There are several small islands located within the park that can be explored by boat.
Elafiti Islands: The Elafiti Islands are a group of 13 small islands located northwest of Dubrovnik. These islands are popular for their sandy beaches, crystal-clear waters, and tranquil atmosphere.
A piece of extra information, many sailors sail from Split to Dubrovnik as a one-way route.
Want to visit beautiful Croatia?
Get ready for your sailing adventure and explore the wonderful Croatian coast!
Vis Island
Vis Island is one of the most beautiful and unspoiled islands in Croatia. The island's long and rich history dates back to the Roman Empire. Today, visitors can enjoy its stunning natural beauty, crystal clear waters, and relaxed atmosphere – and visit Mamma Mia! The Musical filming locations.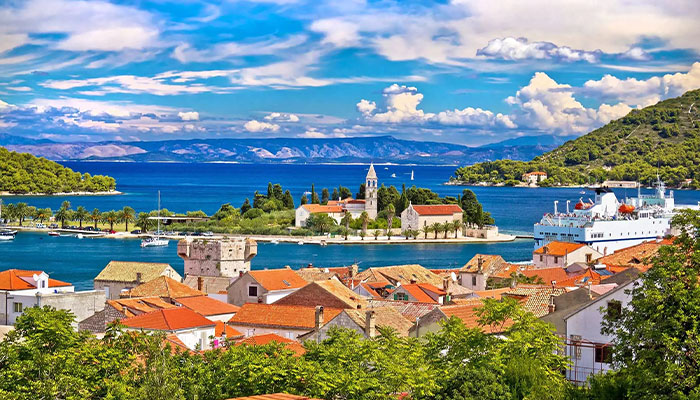 Šolta Island
Šolta is situated in the Adriatic Sea, just off the coast of Split in the Split archipelago.
There are many reasons why sailing enthusiasts love Šolta Island. The island has some of the most beautiful sailing conditions in the world. The winds are strong and steady, and the waters are calm and shallow. This makes it ideal for both beginners and experienced sailors alike. If you are looking for an unforgettable sailing experience, then be sure to add Šolta Island to your list of must-visit destinations!
Korčula Island
Korčula is blessed with stunning natural beauty, crystal-clear waters, and fantastic weather. The island has something for everyone, whether you're looking for a relaxing beach vacation or an action-packed sailing adventure.
There are dozens of excellent anchorages and moorings around Korčula, so you'll never be short on options when it comes to finding a place to drop anchor. Some of our favourite spots include Lumbarda Bay, Orebić Harbour, and Trstenik Bay.
Expect calm waters and gentle breezes most of the time. However, there are also some great opportunities for windier sailing conditions if you head out into the open water around the island.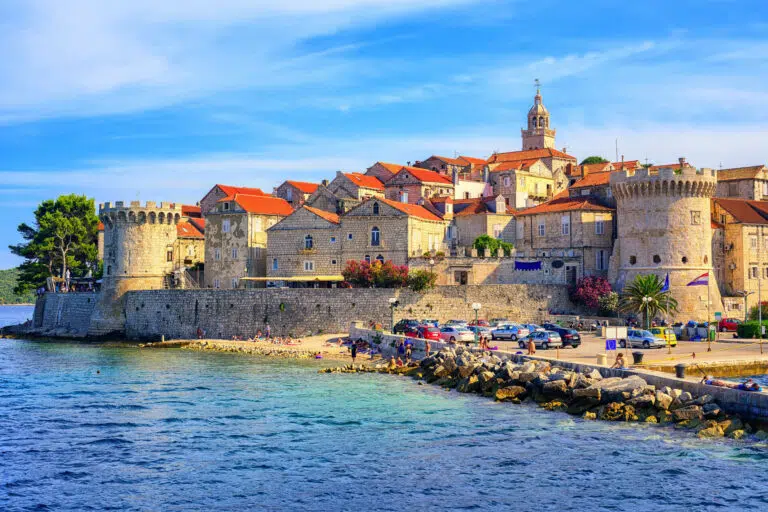 Lastovo Island
Lastovo Island offers many sailing routes you can take, and there are also plenty of anchorages where you can stop and enjoy the views. The island is also home to a number of restaurants and cafes, so you can always find something to eat or drink when you're sailing around. Sporty people will be glad to hear there are marked hiking and cycling trails on the island, some leading to the peak of Lastovo and allowing you to see the vast Adriatic Sea.
Hvar Island
Hvar is known for its Mediterranean climate, crystal clear waters, and picturesque beaches. But primarily for being the top party destination in Croatia. So, if you want to dance until dawn, this is the place to be.
Sailors can find plenty of anchorages and moorings around the island, as well as a variety of shops and restaurants. Hvar is also home to the Hvar Maritime Museum, which houses a collection of maritime artefacts from the area.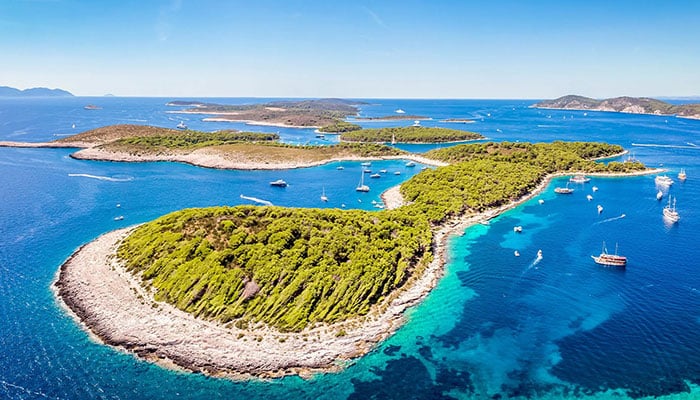 Brač Island
Brač Island is one of Croatia's most popular sailing destinations, mainly because of the Golden Cape beach (Zlatni rat), which is simply breathtaking. It's a half-kilometre-long pebbled beach with sublime scenery: a blue sea packed with white boats, a lush green forest with a bar, and a towering mountain.
The island hides the Murvica dragon in a cave, has deep architectural and familial connections with the city of Split, and it's perfect for stargazing due to the lack of light pollution.
Šibenik Archipelago
The Šibenik Archipelago deserves its moment in the spotlight. It is made up of over 150 islands, islets, and reefs. It's a paradise for sailors of all levels of experience, with sheltered bays and coves providing protection from the open sea. The area is also in the vicinity of Krka National Park, which nature lovers will adore, and Aquapark Solaris for a nice family time.
The city of Šibenik houses a UNESCO World Heritage Site – the Cathedral of St. James, which took 100 years to complete. There's also a visually striking Šibenik Town Hall across the cathedral and three gargantuan fortresses: St. John's Fortress, St. Michael's Fortress, and St. Nicholas Fortress.
The best time to sail in Croatia depends on what you want to see and do while you're there. The peak season for tourism is typically from June through August when the weather is warmest and the water is at its calmest.
However, this is also when crowds are at their heaviest, so if you're looking to avoid the hustle and bustle, consider sailing in May or September instead. These shoulder months offer pleasant weather and smaller crowds, making for a more relaxed vacation.
Find your yacht, choose your month, and explore Croatia sailing its perfect waters.
Sailing in the peak season will cost you the most, but it all depends on the type of boat you choose (sailboat, catamaran, motor yacht, or gulet) and whether you need a skipper to operate the vessel. Some will want to experience luxury sailing in Croatia, which leads to higher prices.
The best way to get the price estimate is to get in touch with us for a personalized offer for a weekly charter in Croatia.
To conclude, Croatia is a beautiful country to sail in with its many islands and coastline. A sailing trip in Croatia can be the perfect way to explore everything this country has to offer. So, tailor your perfect vacation today!