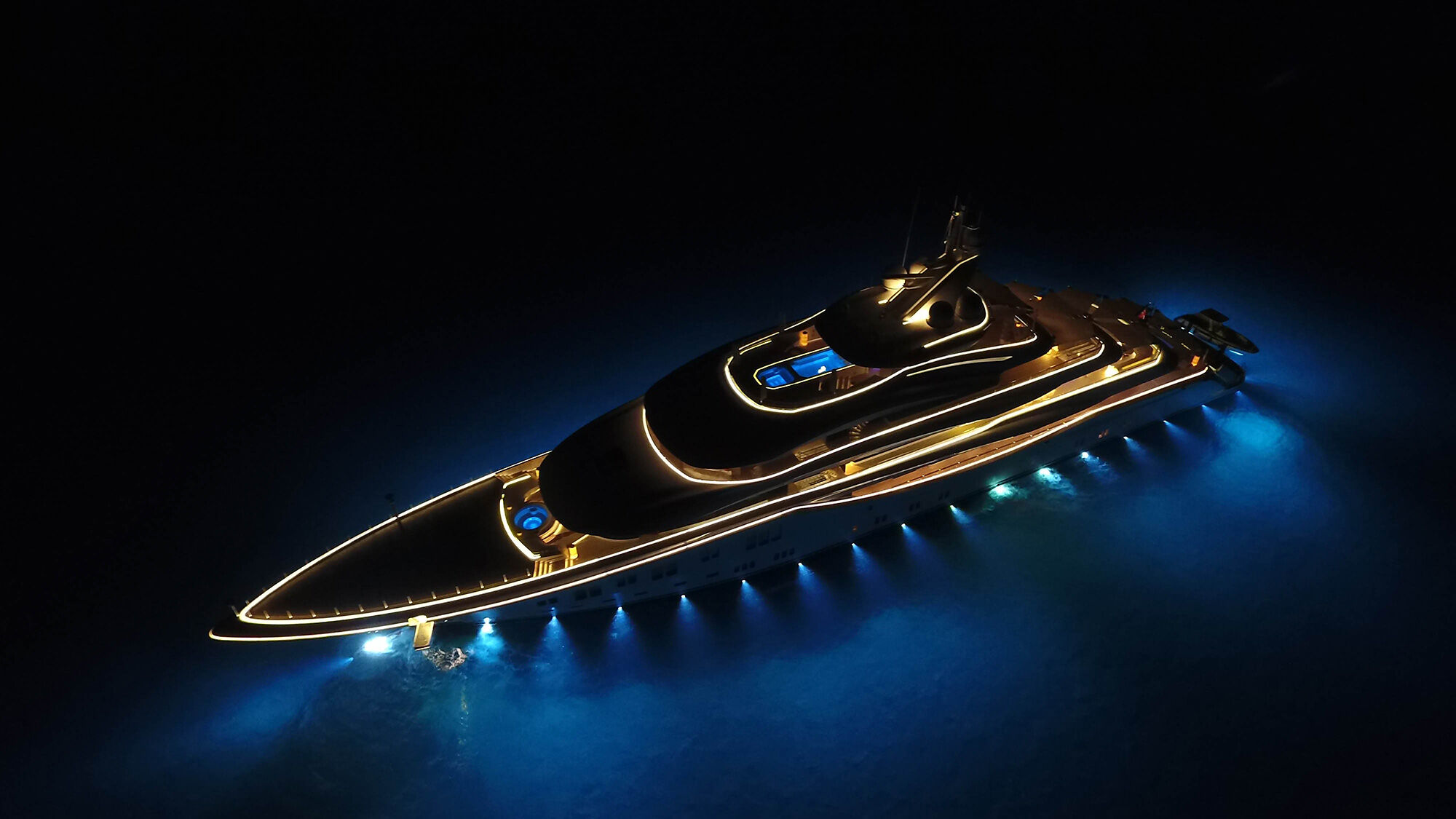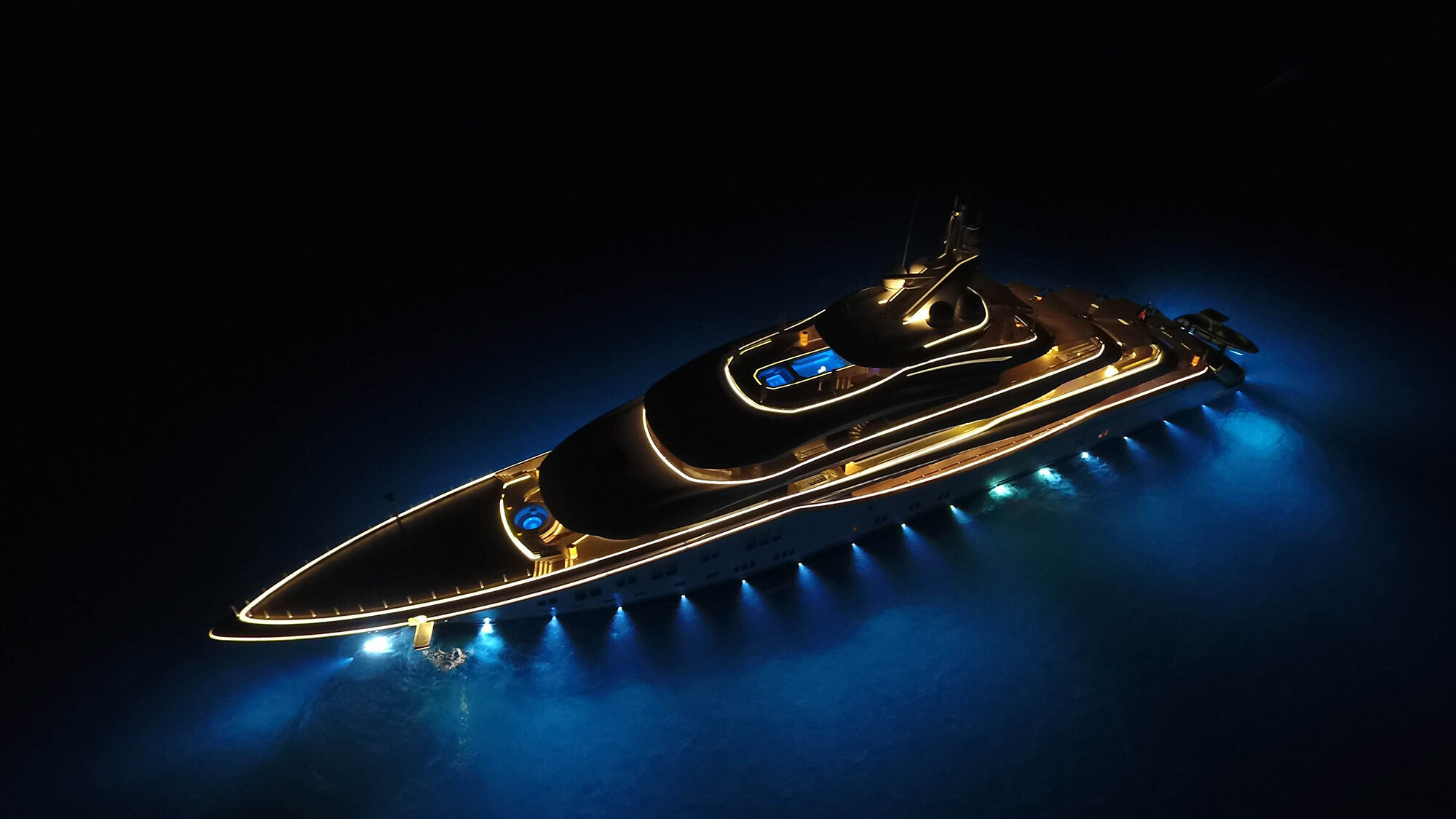 BLACK SAILING WEEK
Up to 35% discounts and extra 5% on all bookings made until November 30th, 2023
3 days sailing itinerary around Pula
Nestled along the stunning Adriatic coast, Pula is a picturesque gateway to an extraordinary world of maritime wonder. Here, sailing enthusiasts and adventure seekers alike find themselves captivated by the enchanting beauty of the Istrian peninsula. With its rich history, inviting azure waters, and hidden coves, this region offers a unique and unrivaled sailing experience.
Sailing in Croatia is not just a pastime; it's a voyage through time, where ancient towns and charming ports await your discovery around every bend. The soft, warm breeze carries the whispers of centuries-old stories as you chart a course through this nautical paradise. From the delightful serenity of secluded coves to the lively ambiance of coastal towns, the Adriatic unveils a tapestry of experiences for every sailor.
Prepare to set sail on an unforgettable 3-day journey, tracing a well-crafted route from Pula. Your adventure will encompass not only the hidden gems and clear waters that define the Adriatic, but the essence of freedom and exploration that only a sailing escapade can provide. Join us as we unveil the magic of this alluring sailing route and immerse ourselves in the charm of Pula.
Day 1: Pula's Historic Harbor
Day one of your exhilarating sailing itinerary unfolds as you depart from Pula's historic harbor, where ancient echoes intermingle with modern maritime wonders. The harbor, with its mix of historic charm and vibrant activity, sets the stage for your adventure.
Pula's rich past comes alive as you glide away from the shore, with the iconic Pula Arena standing tall on the city's skyline. This exceptionally preserved Roman amphitheater, once the stage for gladiatorial battles, is a testament to Pula's enduring history. Its presence is a reminder of a time when this coastal city was a bustling Roman outpost.
As you navigate away from Pula's shores, the picturesque town unfolds before you, its terracotta rooftops bathed in the golden Mediterranean sun. The sea breeze carries hints of salt and antiquity, while the gentle lapping of waves against your vessel's hull creates a soothing backdrop for your voyage.
This first day of your sailing adventure blends history with the horizon, offering glimpses of Pula's timeless treasures and the promise of the Adriatic's secrets waiting to be discovered in the following days.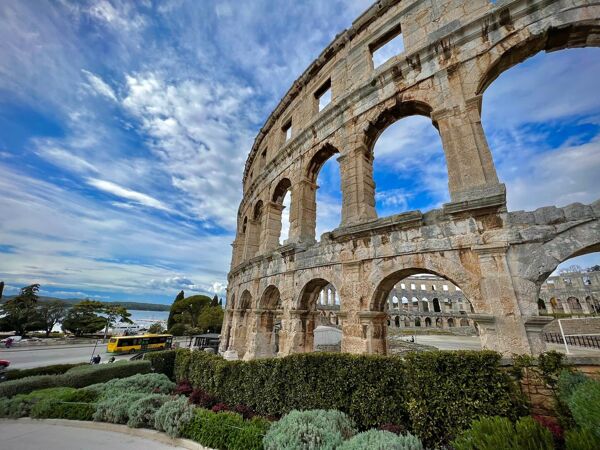 Day 2: Beautiful Brijuni Islands
On the second day of your unforgettable sailing around Pula, you'll set a course for the breathtaking Brijuni Islands, a captivating archipelago just off the Istrian coast. As your vessel approaches the islands, the azure waters seem to come alive with anticipation, reflecting the vibrant shades of green and blue that surround these stunning isles.
The Brijuni Islands, a national park, are a natural wonder where pristine landscapes meet fascinating history. Here, you can explore lush forests, stroll along scenic promenades, and even encounter a remarkable menagerie of exotic animals in the Brijuni Safari Park.
For history enthusiasts, a visit to the Brijuni Islands' archaeological sites is an absolute delight. Discover ancient Roman villas, early Christian churches, and a captivating array of Neolithic artifacts. Oh, and would you be curious to watch a play in an open-air theatre?
After a day of exploration, return to your sailboat, invigorated by the natural beauty and historical richness of the Brijuni Islands. With the sea breeze in your hair and the allure of the Brijuni Islands fresh in your memory, your journey continues to unveil more of the enchanting Adriatic.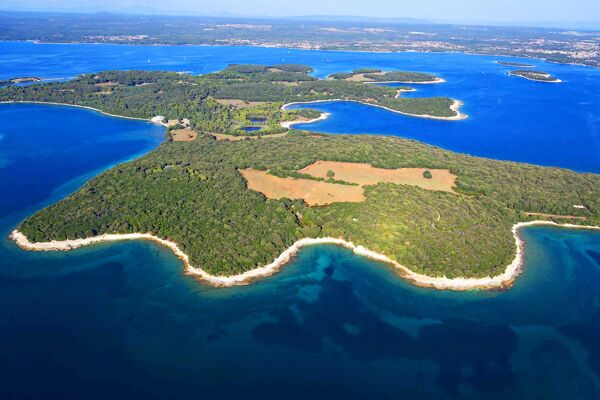 Day 3
Islands of Cres and Lošinj
Day 3: The Offshore Islands of Cres and Lošinj
Day three of your sailing itinerary leads you to the enchanting Cres Island, a tranquil paradise in the northern Adriatic. As you approach it, the island's picturesque landscapes and quaint fishing villages come into view. The journey to Cres is a voyage back in time, where nature's wonders meet the rustic charm of island life.
Cres is renowned for its unspoiled beauty, featuring secluded coves, lush olive groves, and a rugged coastline. The town of Cres, with its medieval architecture and winding cobblestone streets, invites you to wander and explore at your own pace. Make sure to savor the local cuisine, indulging in fresh seafood dishes that perfectly capture the essence of Mediterranean flavors.
Lošinj is known for its healing microclimate and fragrant, aromatic plants, which make it a haven for wellness and relaxation. While here, don't miss the opportunity to visit the Museum of Apoxyomenos, home to a two-millennia-old bronze statue, and stroll along the picturesque waterfront promenades.
Both Cres and Lošinj offer an enticing blend of nature and culture, where each island has its own unique charm, so if you want to spend more time here, think about a 5-day sailing route from Pula.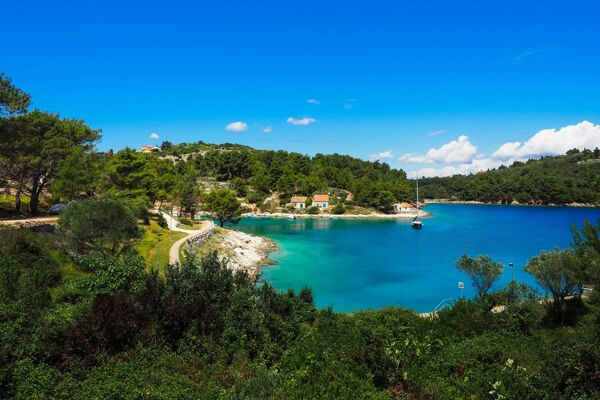 Best of Pula's Waters with a 3-day Sailing Trip
As your 3-day sailing odyssey around Pula draws to a close, you've uncovered the treasures of ancient history, picturesque islands, and timeless natural beauty. The charm of Pula's historic harbor, the allure of the Brijuni Islands, the tranquility of Cres, and the serenity of Lošinj have left indelible memories.
Now, as you dream of your next voyage, remember: the Adriatic's wonders are endless. Choose your yacht, set your course, and embark on your own unforgettable journey. Experience the magic of Croatia's coastline for yourself and book your yacht in this nautical paradise today. Your next adventure awaits!
Have a question about this route?
We have answers to your questions. So don't hesitate to get in touch with our team today!
Enquiry about 3 Days Sailing Itinerary from Pula
Don't hesitate to get in touch with our team today!
Have a question?
We have the answer!
You ask yourself what kind of boat to choose? Which places to visit? We have answers to those questions and many more. So don't hesitate to get in touch with our friendly team today!
Enquiry about 3 Days Sailing Itinerary from Pula
Don't hesitate to get in touch with our team today!