Last update: Thursday, June 15, 2023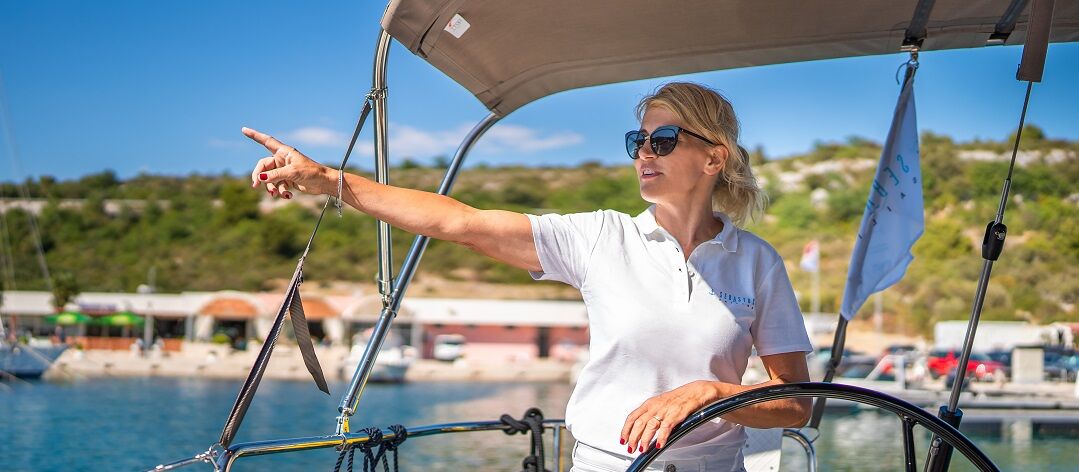 Sailing can be a great way to have some fun in the sun and enjoy the freedom of the sea. But it can also be dangerous if you do not know what you are doing. If you have never sailed before or are planning a tailored vacation in areas you are unfamiliar with – for example, Croatia – we highly recommend choosing to go with a skippered charter. So, here is why you should choose a skippered charter over a bareboat charter when you head out on the sea next time.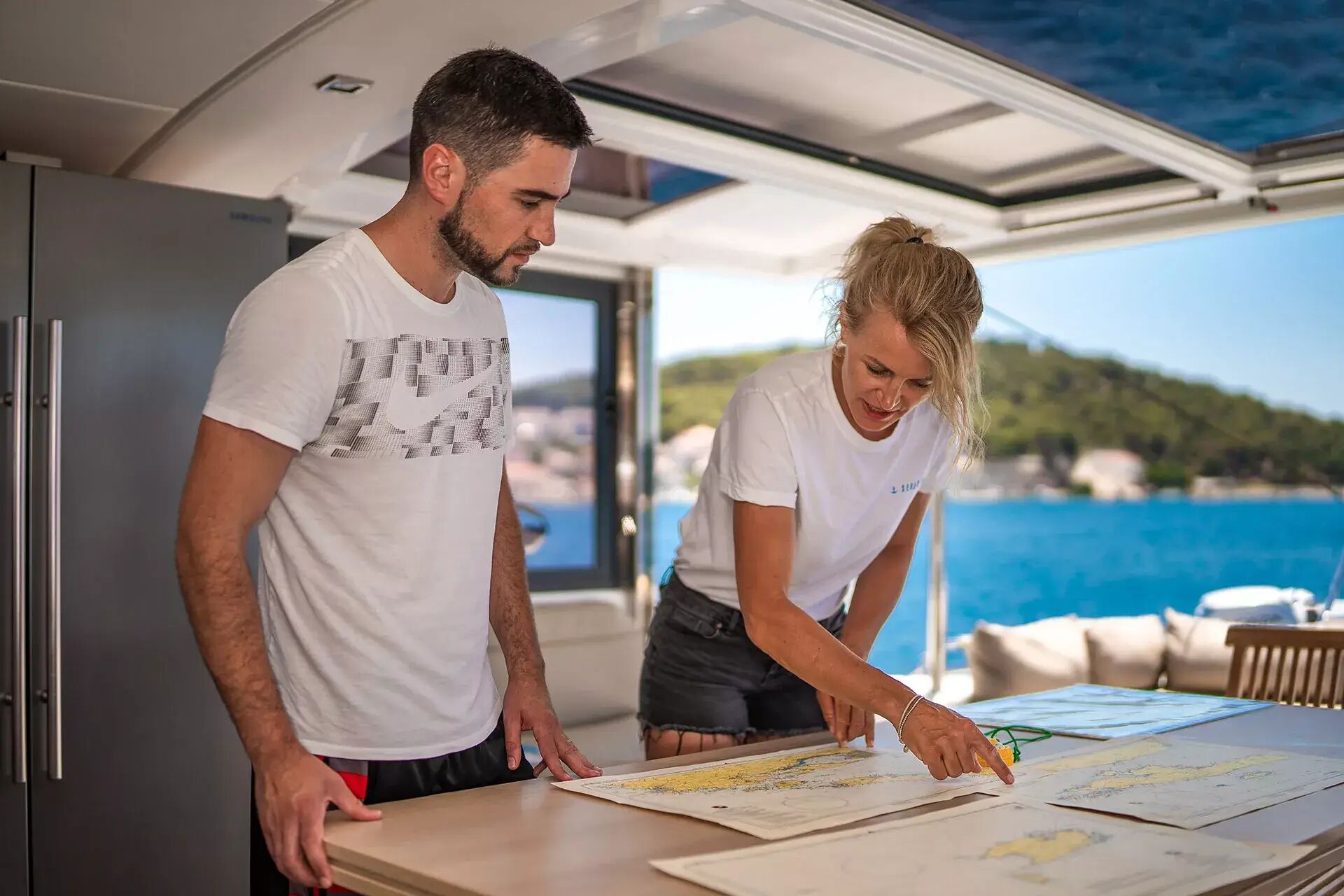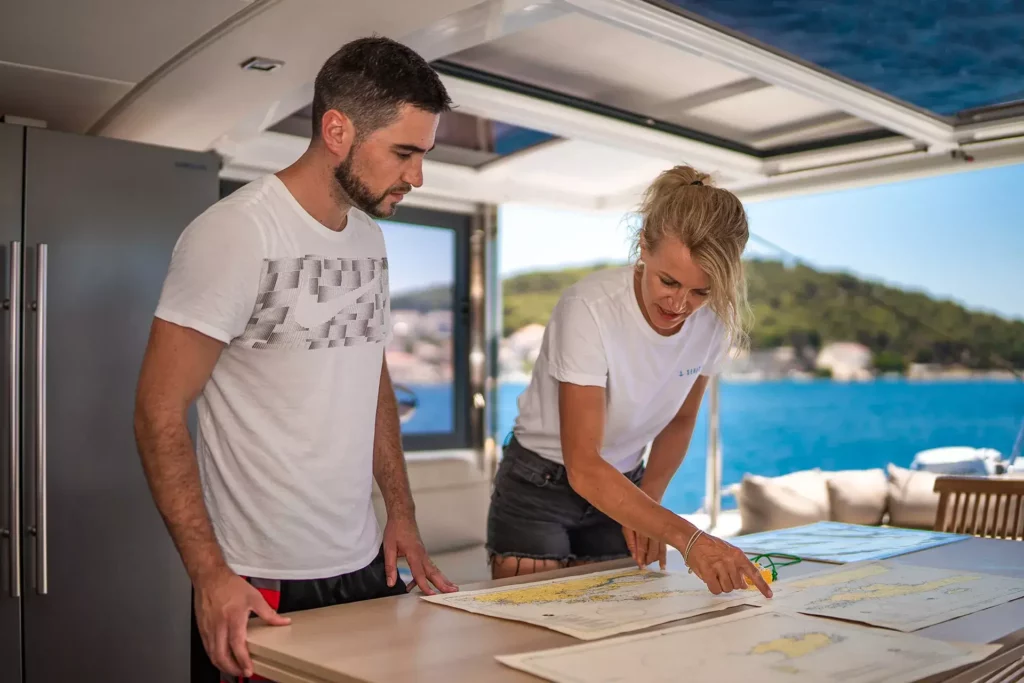 Sailing with Skippers in Croatia
Sailing is more than just about the destination. It is about the journey, too. But with many nautical miles to cover, many things can go wrong on the way. Therefore, you should choose to sail with a skipper who will help you reach your destination safely and in style.
When chartering a yacht in Croatia, people are assigned a knowledgeable skipper that will make the most of the booked period. They will show you the crew the best spots for swimming, sightseeing, and having a meal. Sometimes the crew picks a skipper based on their language preference, but most skippers in Croatia speak English, Italian, German, and some other European languages.
Skippers in Croatia are paid by the day and usually in cash. The price of the skipper varies depending on various factors, but you may expect a skipper to cost € 150-200/day on average.
Searching for a skippered yacht charter?
Let a professional captain take the helm!
Discovering the Dalmatian Coast
If you are looking for an unforgettable Croatia sailing adventure, the Dalmatian Coast is an excellent choice. Dalmatia offers spectacular sunsets, beautiful bays and coves to explore, and plenty of opportunities for swimming and snorkelling.
A skippered charter is the perfect way to experience this incredible indented Croatian region. Whether you are looking for an intimate family sailing experience or bringing along friends, you will find that hiring a professional skipper will make your trip both more enjoyable and safer.
Island Hopping in Croatia
Because of its indented coast, Croatia has many islands that offer visitors the opportunity to explore the most popular sailing islands. The most popular Croatian islands are Hvar, Brač, Korčula, the Kornati Islands, Šolta, Mljet, Lastovo, and Vis. Feel free to visit other inhabited and uninhabited islands. There are around a thousand islands in Croatia, some of which can be tricky to be accessed, so think about hiring a skipper who knows the islands well.
Split
When booking a skippered boat in Croatia, you will get to experience the thrill of sailing in Split, the largest Croatian coastal city and a historical hub. Visit the UNESCO World Heritage Site Diocletian's Palace in the old town. Climb the bell tower of the oldest Catholic cathedral in the world, St. Domnius Cathedral. Stroll the waterfront promenade or take a walk through the park-forest Marjan, which grants you amazing views of the Split archipelago.
Those looking for a one-way charter may explore the Split-Dubrovnik route.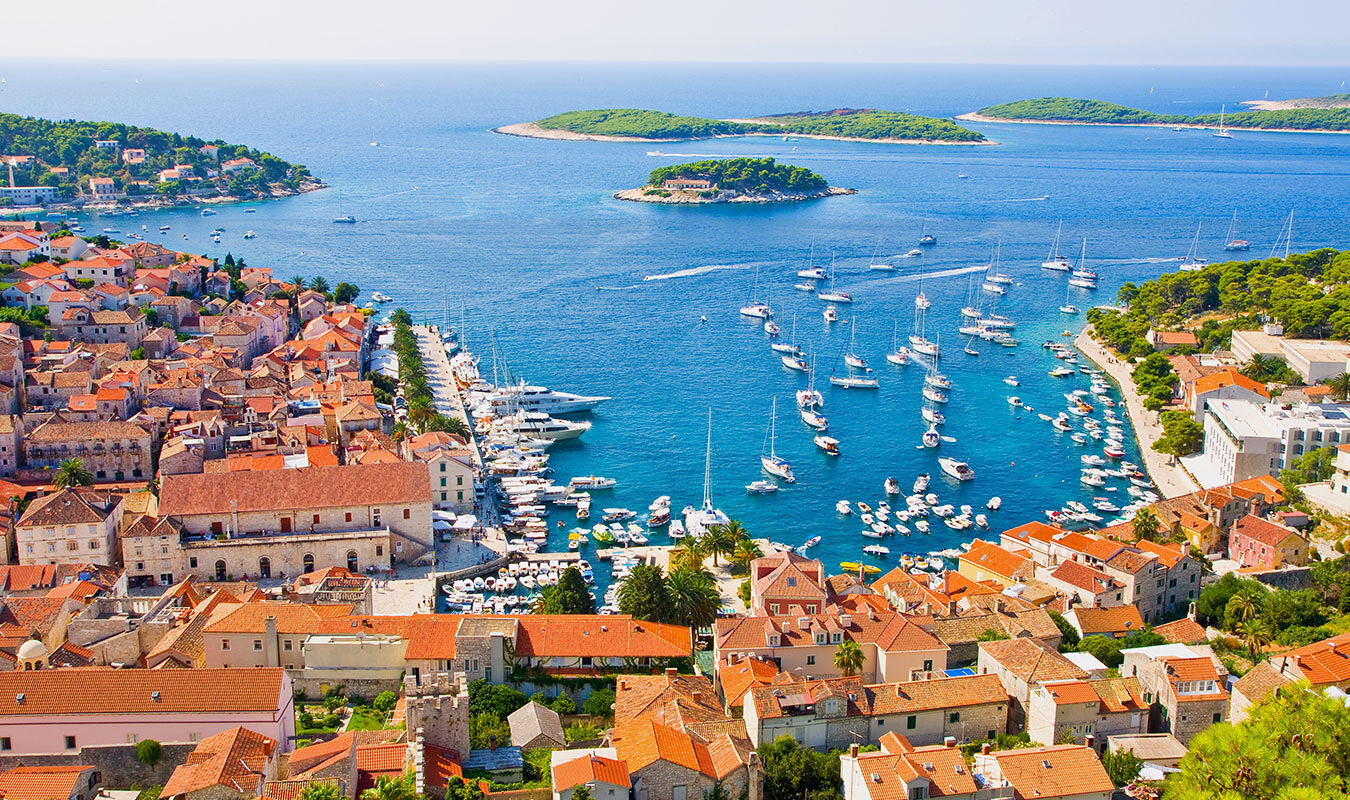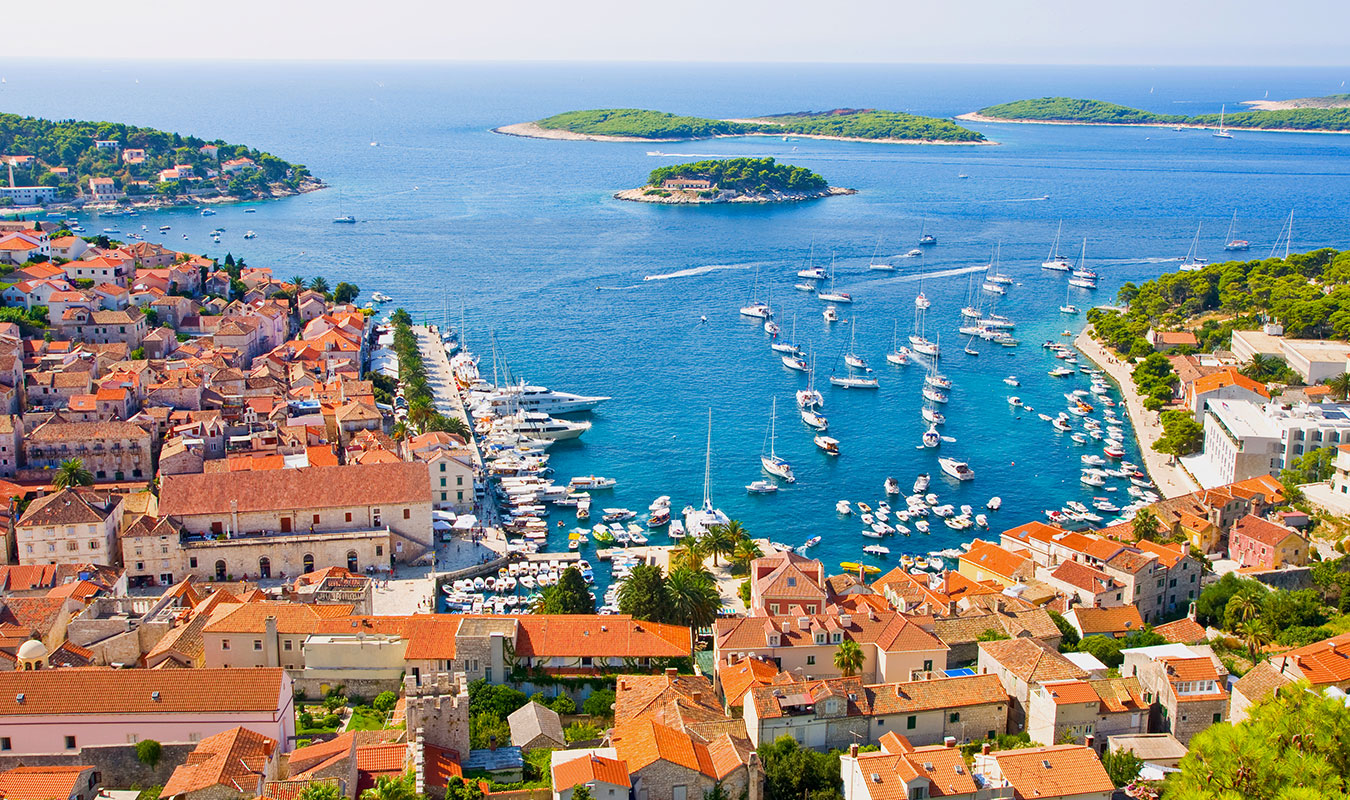 Dubrovnik
Once in the Dubrovnik area, which is best for visiting during the summer months when Croatia experiences its warmest temperatures, there will be plenty to see and do. First, walk the Dubrovnik Walls and forts that loop around the old, orange-roofed town and stroll the main street Stradun. Next, take a cable car ride to Srđ for a panoramic view of this fascinating city. Finally, take a Game of Thrones tour and travel to the imaginary King's Landing.
When you are done exploring Dubrovnik, head to the nearby beach and dip your toes into the crystal-clear waters of the Adriatic Sea.
Tips for Sailing with a Skipper
A skipper is responsible for the safety and well-being of all on board and the chartered boat. For this reason, it is important to ensure you are sailing with a qualified and experienced skipper who knows what they are doing. Experience matters, so if you are not an experienced sailor, it is best to go with somebody with more experience than you.
A skipper will not only help you get out on the water and enjoy your sailing experience, but they also know everything there is to know about the area in which they sail. This means that they will better understand what conditions are best for the day and how to plan accordingly.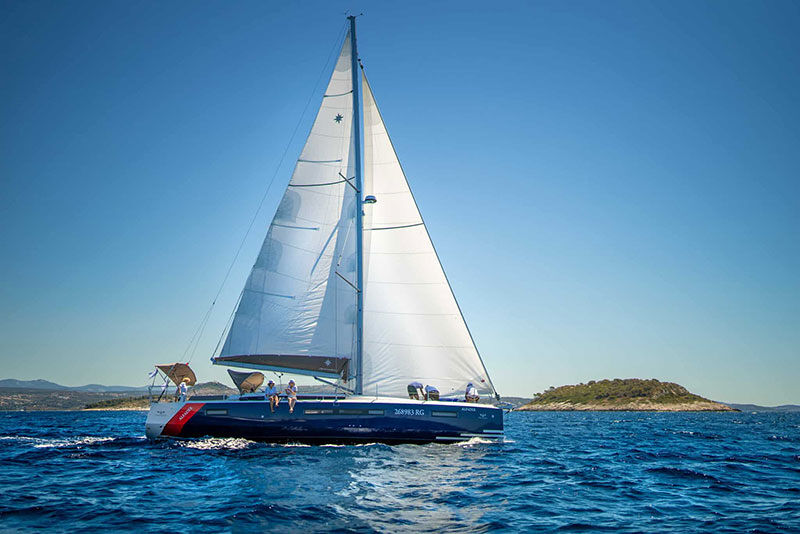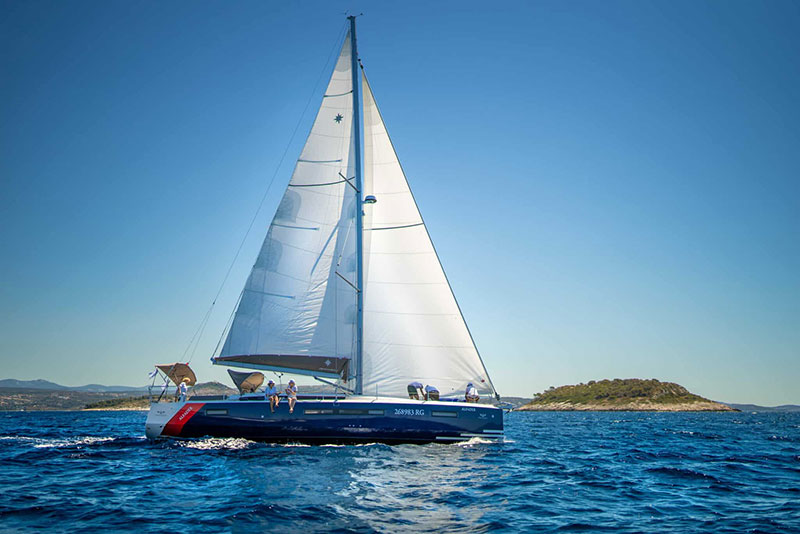 Pros of Sailing with a Skipper
An excellent opportunity to learn new navigational skills
Knowledgeable help in planning your itinerary
More free time as you do not have to navigate the boat
In case of emergency, a skipper will navigate out of danger to safety
You can go sailing even if you do not have a sailing license
Sailing Yachts, Motor Yachts, or Catamarans?
If you want to find your yacht with a skipper, Sebastus Sailing stands at your service. Sailing yachts and catamarans are usually available for both bareboat and skippered charters, while motor yachts come fully crewed because they are reserved for luxury charters in Croatia.
Skippers are used to switching types of boats and will successfully handle the navigation of any vessel you choose for your sailing vacation in Croatia. So, if you are looking to sail in Croatia, get in touch with us and book your skippered charter today!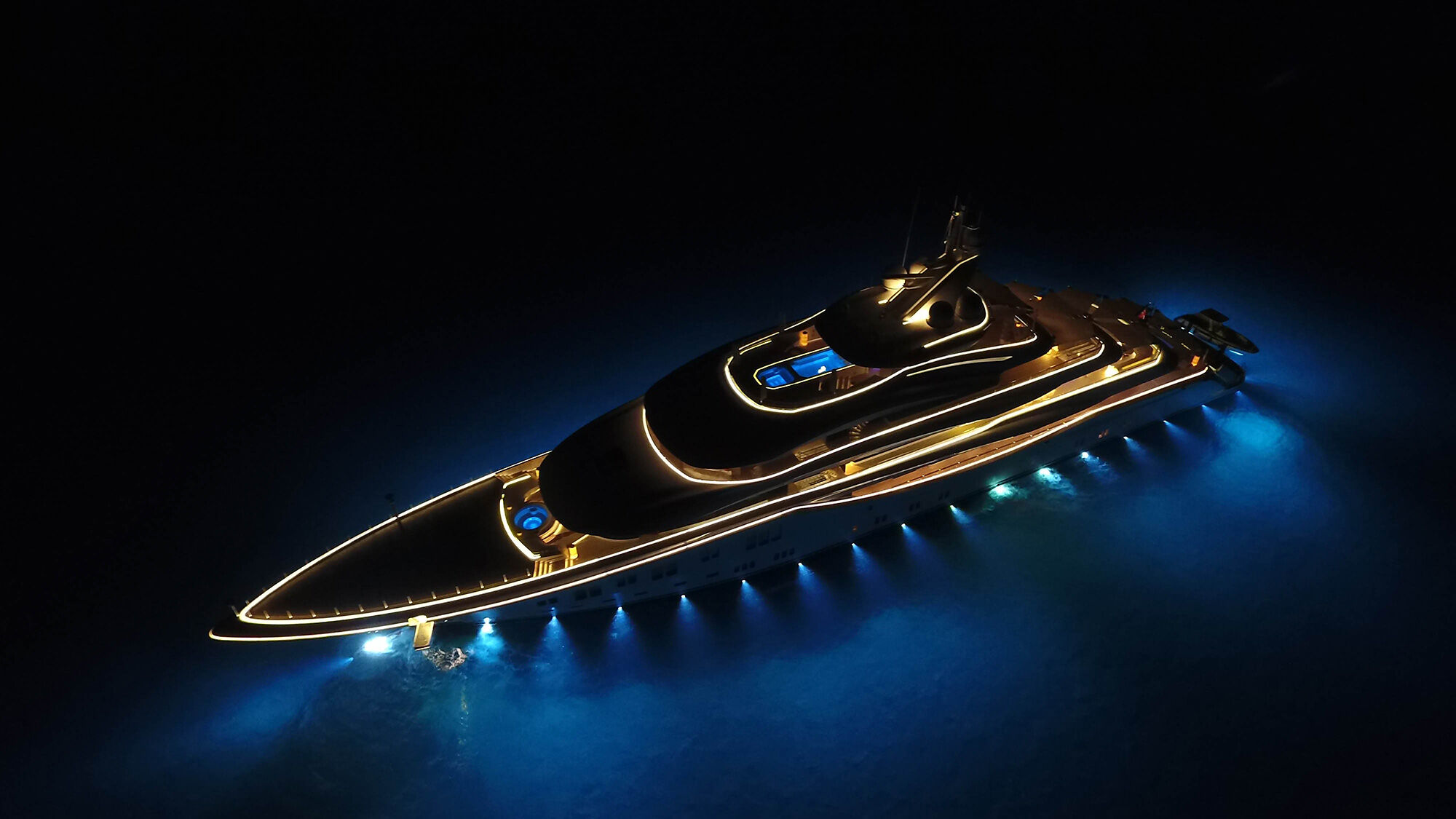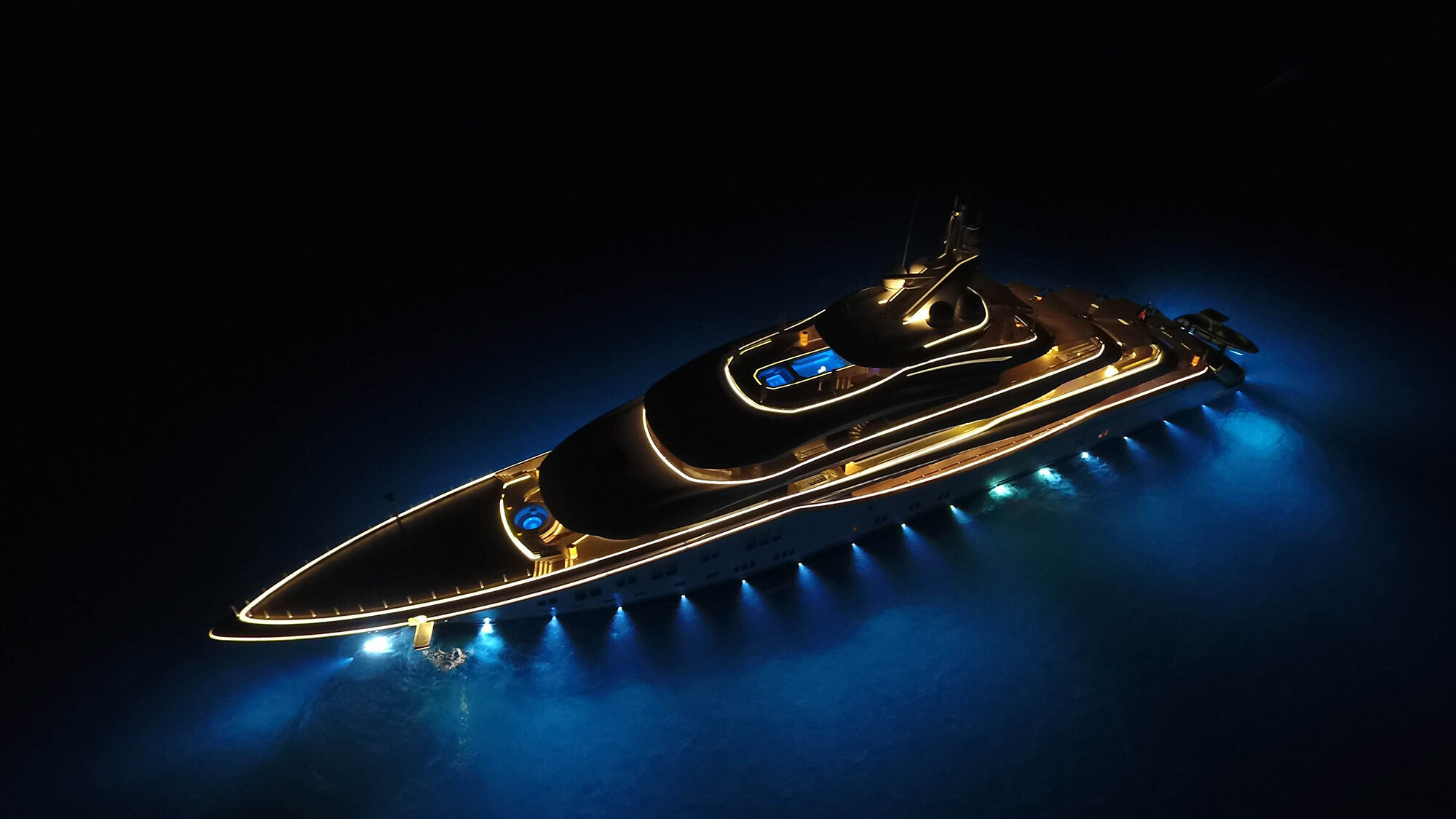 BLACK SAILING WEEK
Up to 40% discounts and extra 5% on all bookings made until November 30th, 2022