Why your kids won't be bored while sailing
Last update: Wednesday, March 29, 2023


Family sailing is becoming a popular way to vacation nowadays. Sailing is a lifetime experience that makes you want it more. You and your kids won't forget it that easily.
Sailing offers freedom, peace and quiet in today's fast and busy world. No stress, no appointments, no work – you, your kids, sun, sea and wind.
But, did you ever go on a trip with your kids where there is no internet, no online distraction and no place to hide?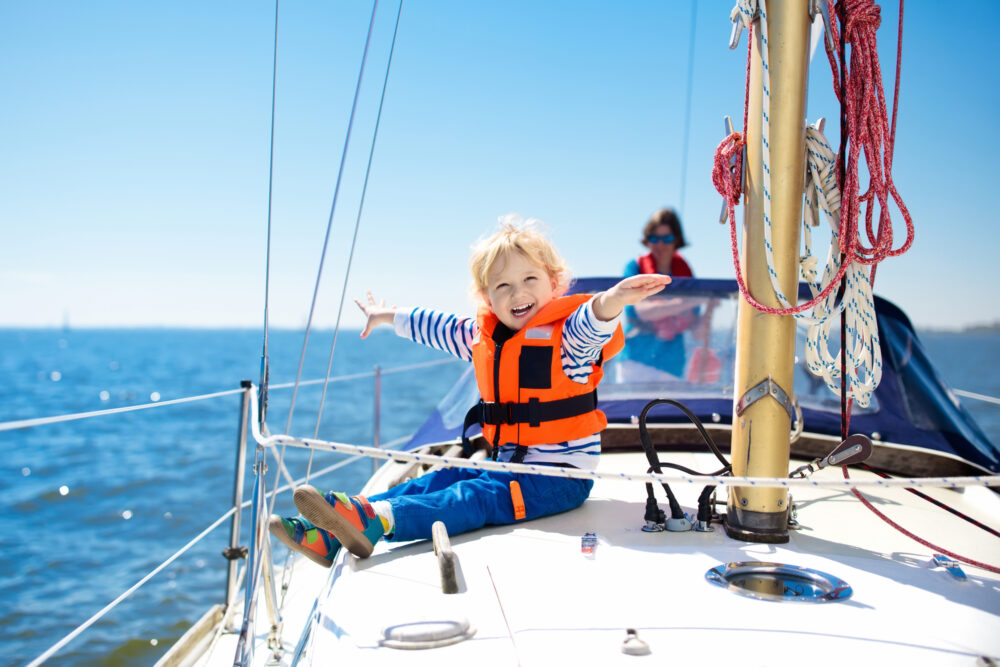 How your kids will stay entertained
Captain's Log – Trip Diary
Well, first, let them write or record a diary. Do you remember your diary? And how funny it is when you find it years later!
Let them express themselves, talk about the sailing trip and record their thoughts. They will have a great reminder of your trip.
And for all those Star Trek fans, recording a captain's log about all that has happened that day and recalling it the next is an adventure by itself.
Want to take your family sailing?
Introduce your kids to the joys of sailing!
Learn how to sail
Depending on your preference, you can choose a bareboat charter or crewed charter for your family sailing trip.
Either way, you or the skipper can teach them sailing basics: parts of the boat, how to roll sails, how to turn left or right, what all the buttons do…
There are activities for kids of all ages! Everyone can pull or throw a buoy when they sail in or out of a harbour. They can even throw the anchor when you are anchoring – it will make them feel more important.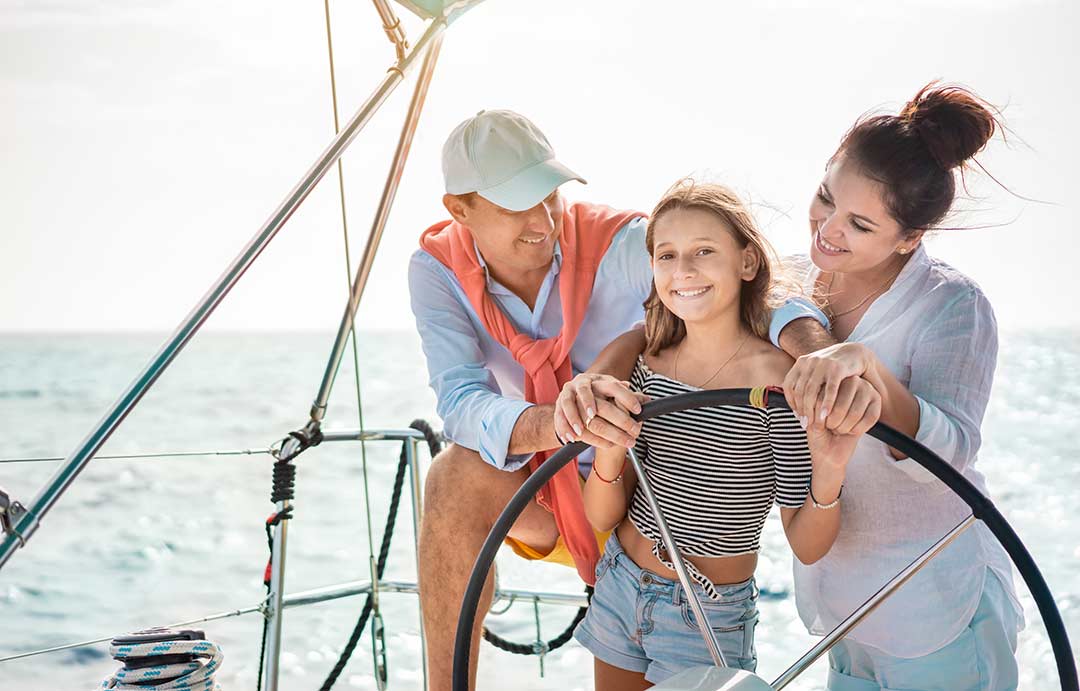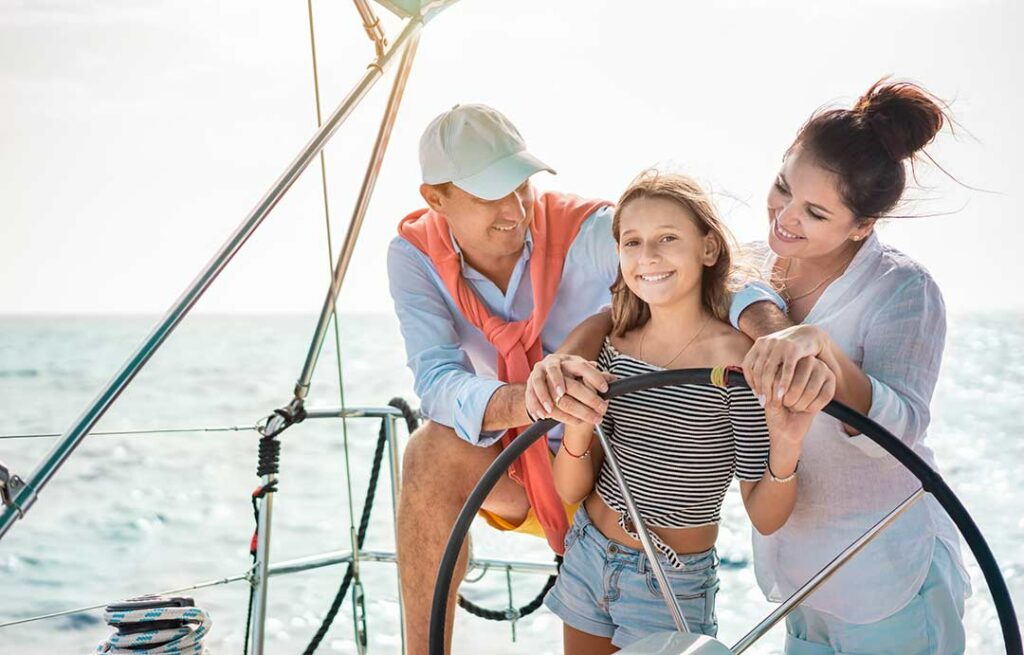 Pirate adventures
If your kids are a bit older, they can play pirate games on the dinghy! When you sail to the coast they can be the captain and conquer the bay.
Dinghys are small inflatable rubber boats, often carried for use as a lifeboat or tender by a larger vessel.
Dinghies are closer to the sea surface. Your kids can see fish, starfish, octopus, crabs and many more sea creatures that they could also try and eat – not alive, of course!
Also, it is easier to climb on a dinghy when jumping in the water. You can anchor it and use it as a dry place for your things when you go snorkelling or diving. Or, like a place where you have your bait when you go fishing.
We didn't forget. Enjoying the sun on board and eating ice cream – that has to be everyone's favourite activity on a family sailing trip!
Peaceful entertainment
When sailing your kids have the opportunity to see beautiful sceneries and if they feel inspired they can even draw them – as s a beautiful reminder! You won't need to buy souvenirs.
Some kids still love reading. Some of them even like fantasy books like Harry Potter. If they read when sailing they will have the feeling of flying like the characters in the books.
And, what are parents going to do to stay entertained?
Parents can enjoy a BBQ on the deck! Or sunbathing with some cocktails.
Take pictures of your kids with beautiful backgrounds of the hidden coves that offer almost a private atmosphere for the whole family.
Contact us for more details.