Romantic Sailing vacation through the Ionian Islands
Last update: Wednesday, March 29, 2023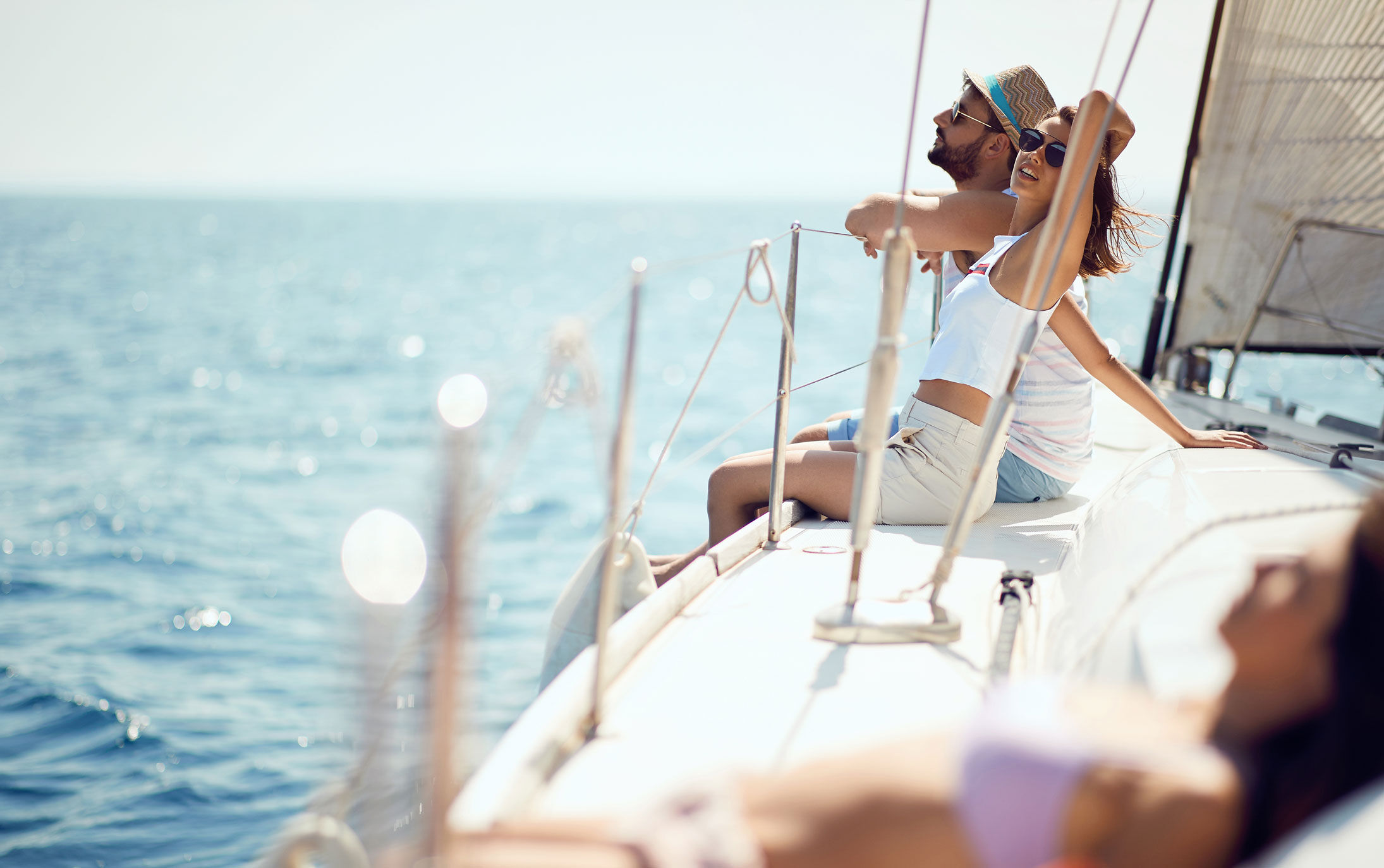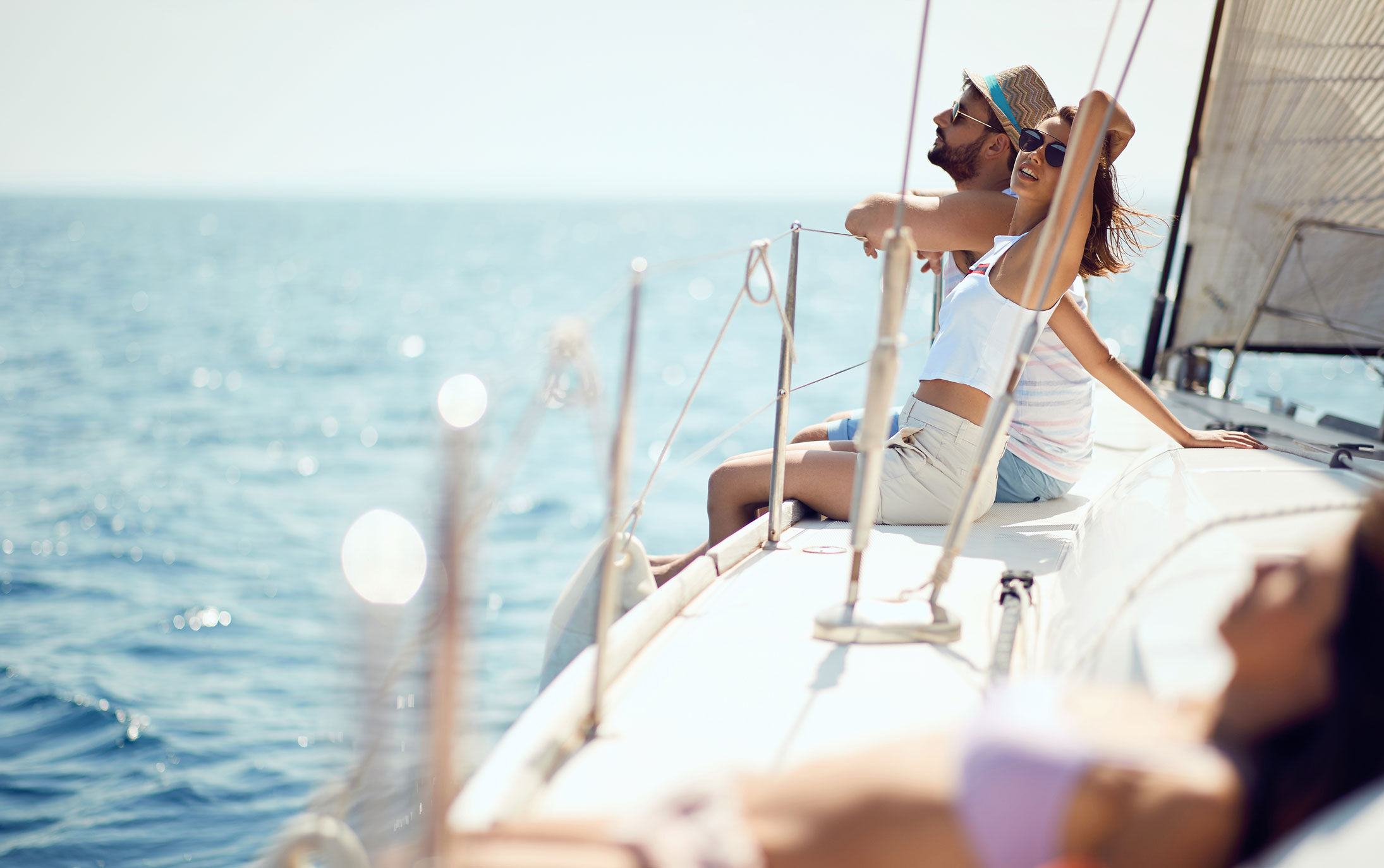 Beautiful beaches, amazing views and lots of tasteful dinners in restaurants are so inviting when it comes to romantic getaways. All of that and more you may find in Greece or more precisely – the Ionian Islands.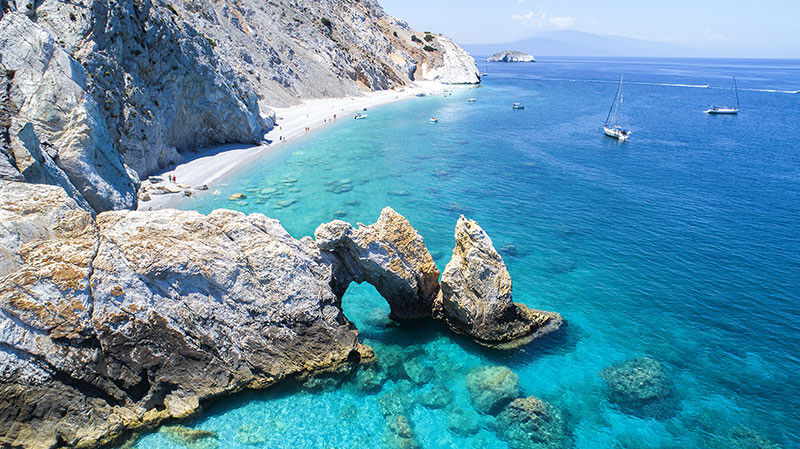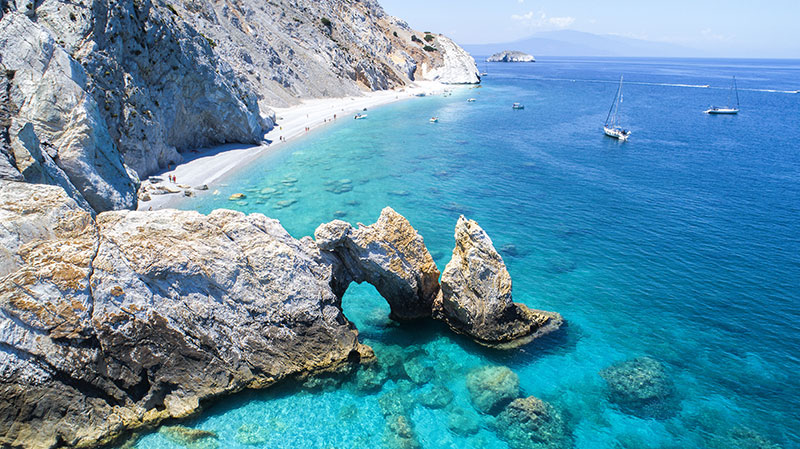 Starting adventure starts in the heart of the Ionian sea
Imagine a warm, sunny day when your foot first steps on the deck of a Sailboat in Lefkas Marina. One thing is for sure – A romantic sailing getaway is on the horizon.
Just Lefkada island has so much to offer. Let's get honest – it steels breaths for a long time and with good reason. It is located in the heart of the Ionian sea and offers one of the most wonderful natural landscapes. You may find yourself waking up and drinking coffee with your soulmate with a view of some of the most scenic beaches that are so inviting for jumping into the sea for a swim.
Keep in mind that there is a reason why Lefkada is known as the "Caribbean of Greece". So if you are looking for exotic island, this will most likely become your dream destination.
Want to discover Greek islands?
Escape to the stunning Ionian Islands on your private yacht!
Must see while sailing around Lefkada
Greek people are known as very proud of their heritage and speak about it with great passion. And can you blame them, when their traditions, language, music, food, and wine are something so unique?
Lefkada island has some of the most magnificent sandy beaches in the Mediterranean Sea, such as Porto Katsiki, Kathisma and Egremni. They are natural beauty, and since you will be sailing it's nice to know that Agios Ioannis and Vassiliki are the best windsurfing spots.
If you are in the mood for a romantic walk while exploring this amazing island, keep in mind that the history of this place will blow your mind. Close to the Lefkas Marina you'll find the Castle of Agia Mavra, a medieval castle built by the Franks who occupied the island in 1294. It is a perfect example of fortress architecture and well preserved to this day.
Not that far away are Sea Lakes. Two lagoons are surrounding the historic town of Lefkada – Divari and Ivaria. They have different types of migratory birds from winter to spring and thick rushes which cover the area around them.
And last, but not least – Lefkas Earth Winery. We guarantee that your better half will love it! The winery is open to visitors and offers a free tour. Just an hour is all you need to taste or even buy wines (and enjoy later on a sailboat) from different, local selections, all of which are made of high-quality grapes. There is something special about this winery. It included a museum of olive oil and you two can admire old olive press, as well as delicious wine.



Kefalonia set your eyes to the rest and offers nature at its best
Maybe Kefalonia is the largest of the Ionian islands, but that doesn't mean it can't be the most charming place that you ever set your eyes on. Byzantine monasteries, mountainous villages, breathtaking landscapes, and fantastic caves are just asking to be explored on your sailing adventure through the Ionian Islands. This means if you want to boost your romantic getaway or even propose, this is the perfect place to do it while sailing.
Use your Dingy that comes in the package to see The Cave of Melissani in Kefalonia. You'll need it because there is a lake inside the cave that has a forest surrounding it. Two chambers of this B-shaped cave are separated with an island in the centre. The best part is the breathtaking roof which in the noon lets sunlight in and while it hits the turquoise-blue waters it creates a magical illusion that the whole cave suddenly feels lit with blue light.
While you're exploring Kefalonia with your better half, sail by the De Bosset Bridge in Argostoli and the Lighthouse of Saint Theodoroi. The De Bosset Bridge is the largest stone bridge on seawater and dates from 1813. As you pass the bridge upon arrival in the island's capital, you'll see a four-faced symmetrical obelisk made of carved rocks from the sea. And what about the Lighthouse of Saint Theodoroi? You may enjoy the most beautiful view from your sailboat, because of its circular structure with 20 columns and its 8 m tall tower. It is originally built in 1828 and has a simple and Doric architectural style.
But that is not all that Argostoli on Kefalonia has to offer. The place that you simply must visit is Kefalonia Katavothres, known as one of the world's most astonishing geological phenomena. This is the place where water rushes in through cracks in the rocks and vanishes underground, making the earth's gift to mankind.
These are just a few locations that Ionian Island may offer you for a romantic vacation, so feel free to explore hidden places, taste amazing food, and bring home lots of everlasting memories with the sea breeze in your hair. This is not just an ordinary sailing holiday, this is Sebastus holiday.