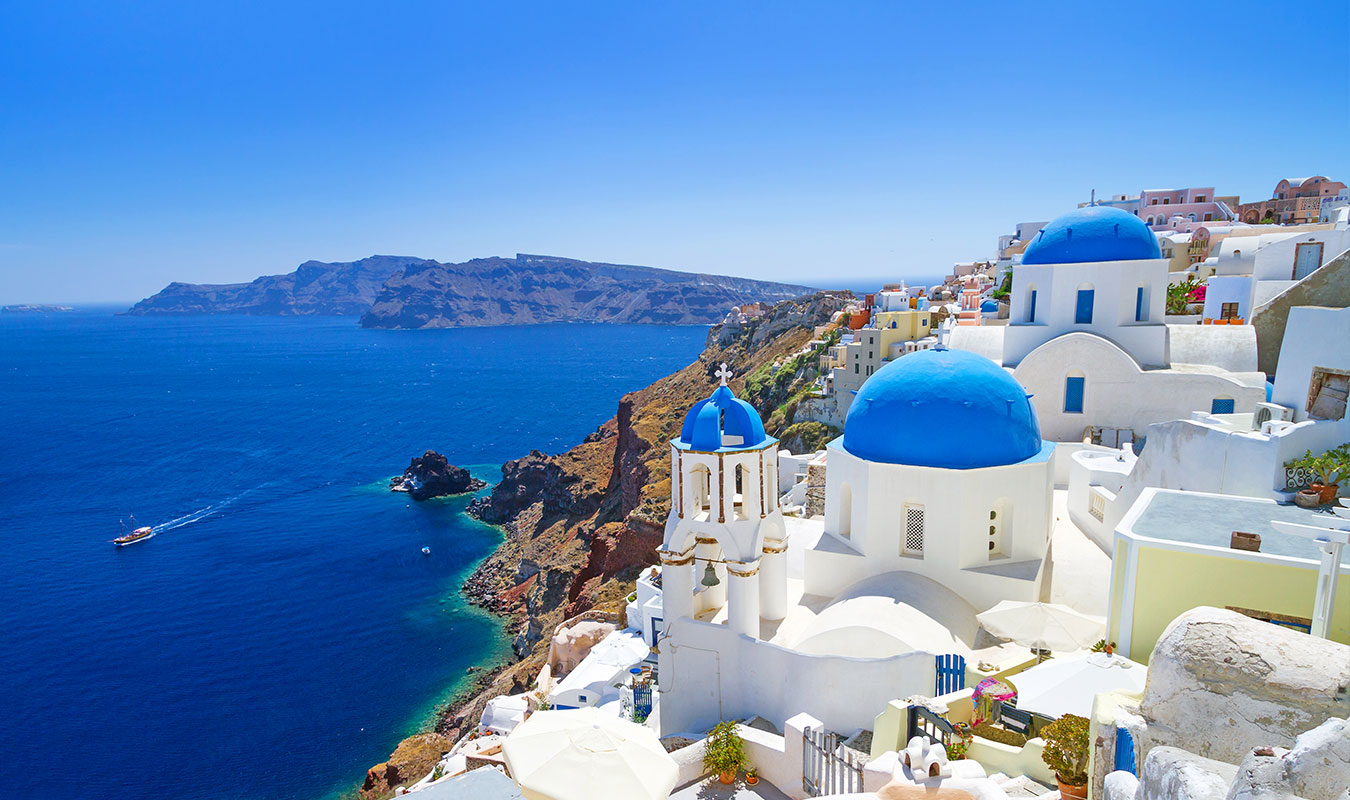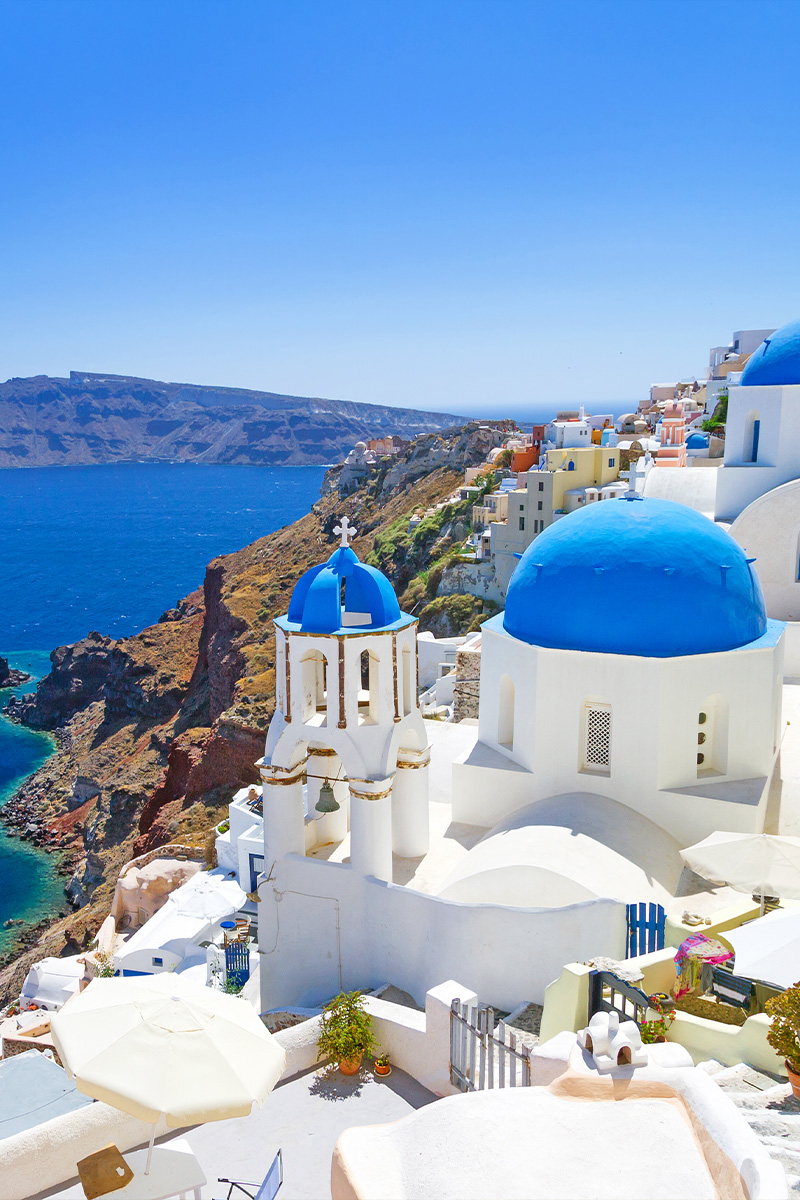 Yacht Charter Greece
Stunning Sailing Holidays
places
What are some popular sailing destinations in Greece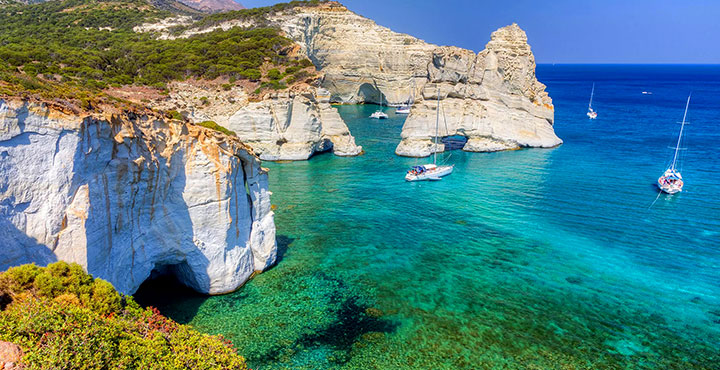 Cyclades
Pick a route for your perfect sailing holiday and explore Mykonos, Paros and many more unforgettable islands in the Cyclades archipelago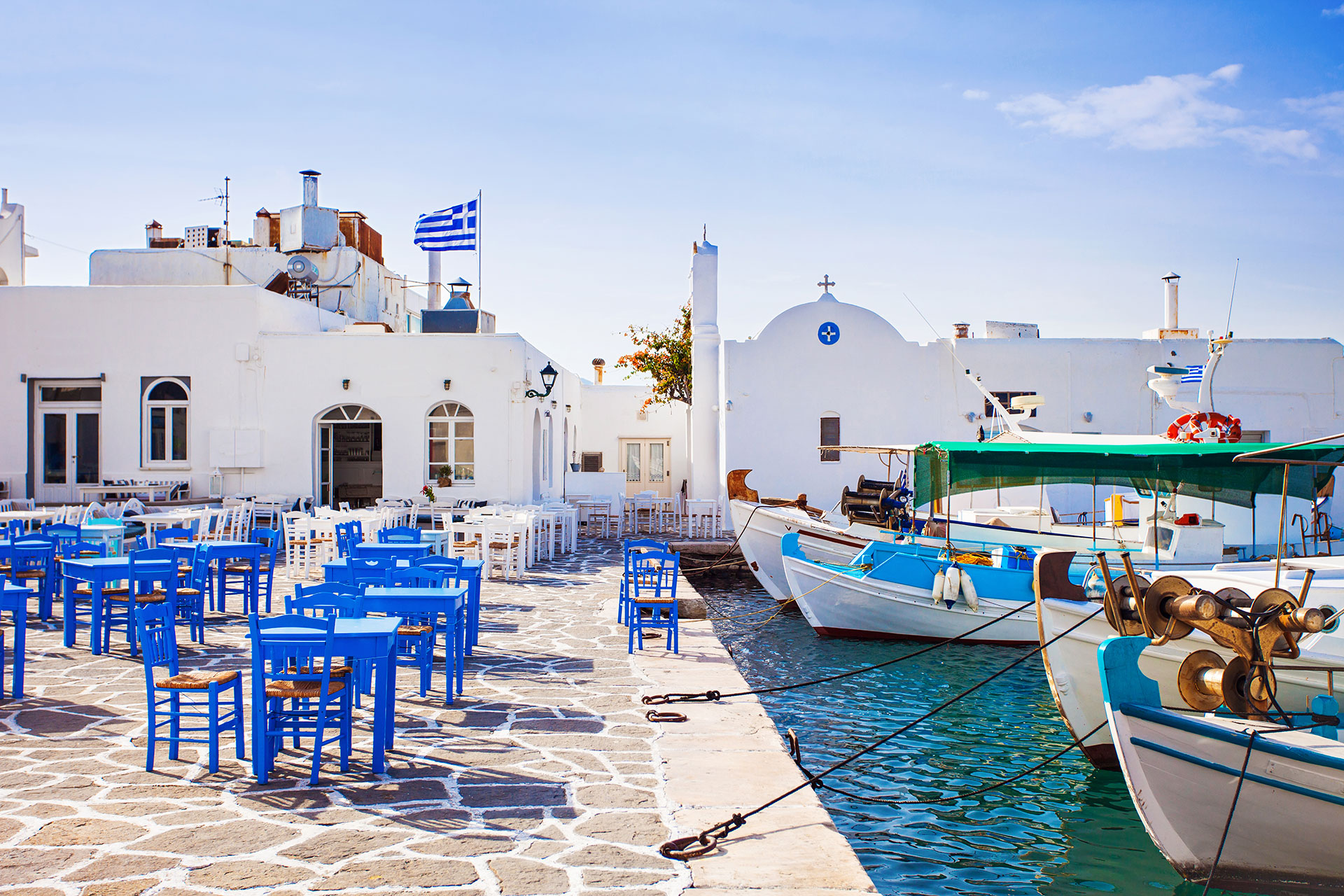 Cyclades sailing route
The route is meant for skillful sailors and bareboat charter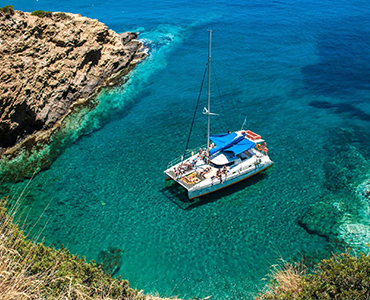 Mykonos sailing route
This is a 7 day sailing trip to Mykonos. Explore its history and taste greek delicacies.
Didn't find what you were looking for?
No problem! Reach out and let's create your custom route together!
With over 200 islands to discover, visiting the Cyclades is ideal for those looking for adventure, with island hopping being easy and line of sight navigation at its best. With the routes providing a rewarding sailing experience. The island of Mykonos is an extremely well famous and preferred destination, especially with celebrities due to their enticingly cobbled streets and colourful houses. Tourists can also relax on the fine golden sands found on the beautiful beaches of Paros.
Moreover, no Cyclades yacht charter would be complete without a visit to the island of Santorini, with its gorgeous blue domes and beautiful whitewashed walls. It's the perfect place for a honeymoon and the most fabulous conclusion to your Greek sailing experience.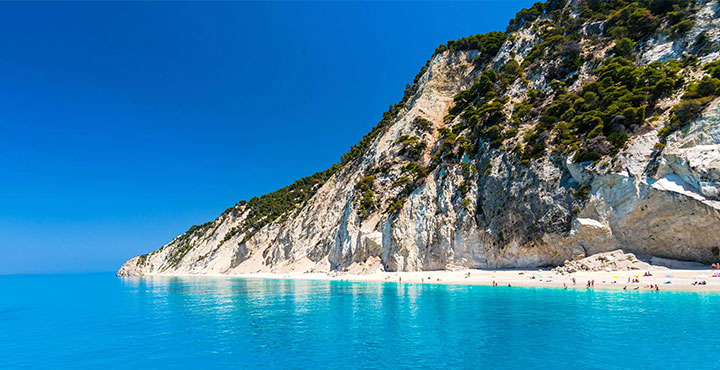 Sporades
Distinguishable for their mountainous landscapes, deep blue seas and lush vegetation, the Sporades islands are located in the northwest of the Aegean, and a sailing holiday there is a great choice for exploration. A popular location for budding historians and sunbathers, Skiathos is the most popular of the Sporades Islands and home to a number of picturesque beaches, perfect for relaxing on and swimming in the beautiful seas.
What's more, is that if you're the nightlife kind of person then Skiathos is the island for you, and the multiple moorings available are perfectly located for you to hop ashore and enjoy it to the max. Moreover, once you're inland, tourists can visit the medieval monasteries on Mount Athos. If you're lucky, you may catch a glimpse of the Mediterranean monk seal, who is famously indigenous to the island.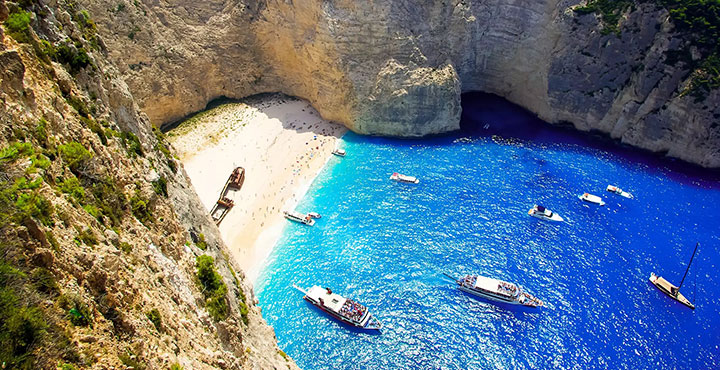 Ionian Islands
Pick a route for your perfect sailing holiday and explore unique Ionian islands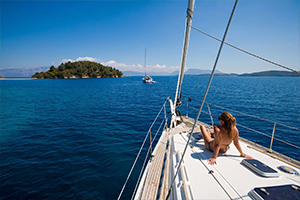 Lefkas sailing route
This is a 7-day sailing trip starting from Lefkas and is meant for people who want to experience the Ionian area.
Didn't find what you were looking for?
No problem! Reach out and lets create your custom route together.
Located on the western coast of Greece, the Ionian Islands are comprised of 12 distinct islands and are a popular destination for tourists looking for fascinating history, tranquil beaches, traditional Greek cuisine and fantastic sailing conditions. With a clear line of sight for navigation and exhilarating sailing conditions, your Ionian yacht charter will be one always to remember. The largest of the Ionian Islands, Corfu, most especially, is very popular and for very good reason as there are magnificent pieces of architecture dating back to the Byzantine era. You can also dive into the Agní Reef, where you'll come face to face with the eerie 40ft Agni shipwreck while gazing at fireworms dancing majestically through the colourful coral reef.
Another popular tourist destination is the island of Ithaca where Odysseus completed his legendary journey. In terms of cuisine, you can always try the popular Greek dish, kleftiko, which is essentially slow cooked lamb with garlic and lemon. Moreover, you can head to Paxos and Antipaxos where you'll find old fashioned Greek charm and traditional restaurants located in idyllic settings and serving the tastiest feta salads ever.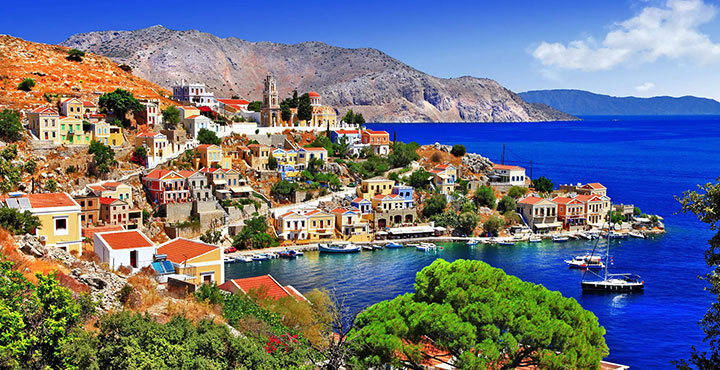 Dodecanese
Pick a route for your perfect sailing holiday and explore the Dodecanese group of islands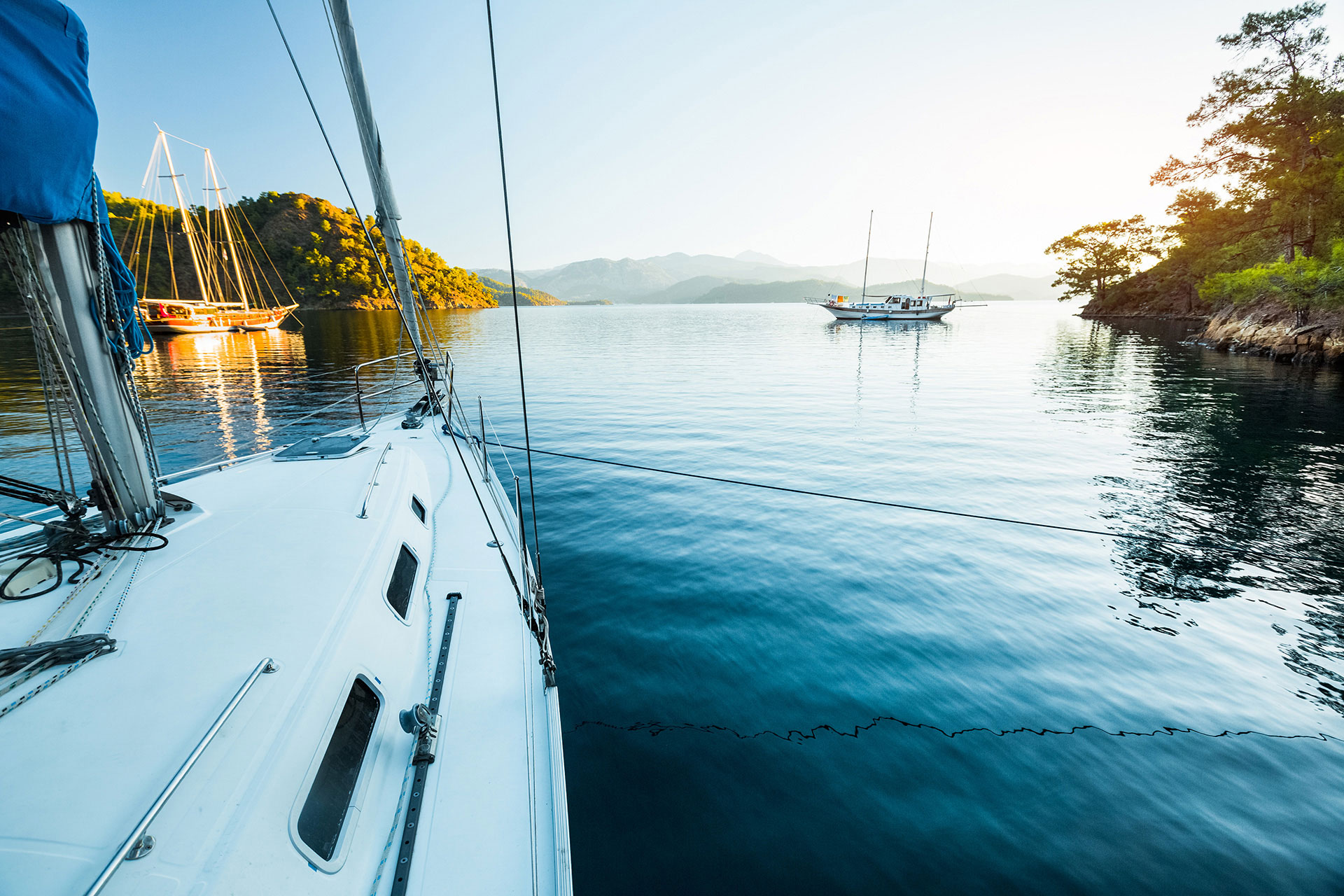 Dodecanese sailing route
Explore and discover rich history around Dodecanese islands. The route starts from the largest island – Rhodes island.
Didn't find what you were looking for?
No problem! Reach out and lets create your custom route together.
The southeastern Aegean Sea is what covers the Dodecanese island chain, which is an ideal location for those in the mood for an exhilarating sailing experience. In addition to popular resorts such as Rhodes and Kos, visiting here will allow you to find some of the lesser-known gems that are poised within this stunning region.
For instance, the island of Symi is a welcoming location for those looking for colourful scenery surrounded by quaint hidden coves, as you moor for the day and enjoy some traditional Symi shrimp. Additionally, the white walls of Chora are an incredible place for those looking to spend some time in a traditional Greek setting on the island of Patmos. Moreover, a visit to the serene island of Tilos offers a wonderful and inviting combination of historical architecture and relaxing beaches.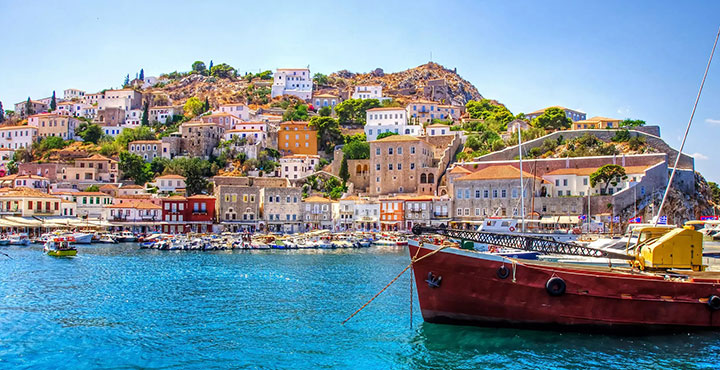 Saronic Gulf
Pick a route for your perfect sailing holiday and explore the unforgettable islands of Poros, Hydra and many more in the Saronic Gulf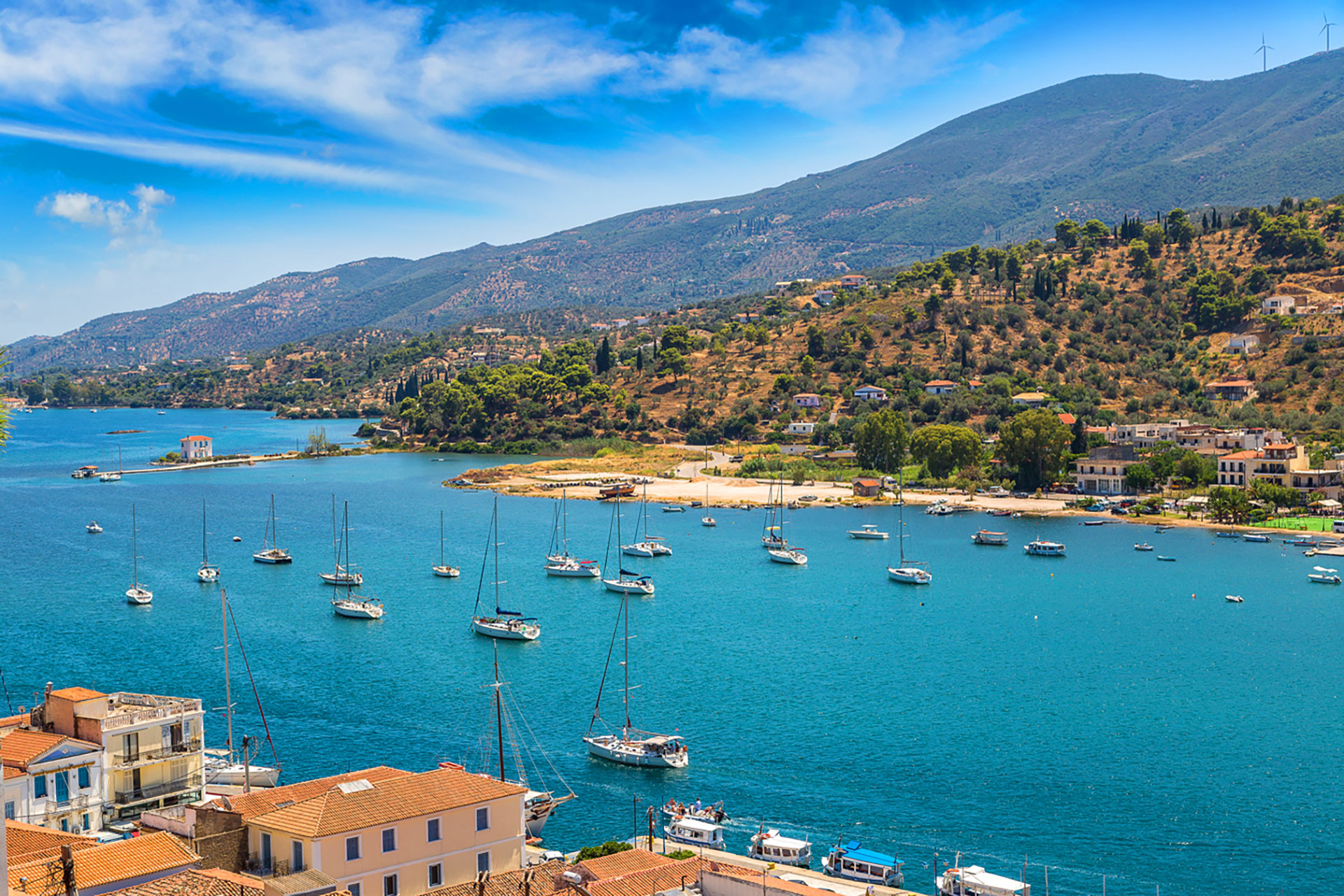 Saronic Gulf sailing route
This is a 7-day sailing trip starting from Alimos marina (Athens) and is meant for people who want to explore the Saronic gulf islands.
Didn't find what you were looking for?
No problem! Reach out and lets create your custom route together.
The Saronic region is based along the eastern coast of the Peloponnese. It offers mixed sailing conditions throughout the year as the Meltemi winds blow in during the summer while May and October offer calm, relaxed sailing. From Athens, tourists can visit the ancient ruin ashore, which allows you to experience greek life in all its glory through the famous Acropolis. There are also a multitude of sheltered harbours to enjoy and the scenery as you sail along the coast is breath-taking. Also, if you love food, then you can take a trip to the island of Aegina where you'll be spoilt for choice at one of the delicious eateries with mouth-watering local delights.
explore
Pick a route for your perfect sailing holiday
Picking a boat type
Picking out the type of boat to go with will generally come down to your budget, the group size, and preferred method of sailing. Moreover, different sailboats available can be chartered independently or with a fully-staffed crew.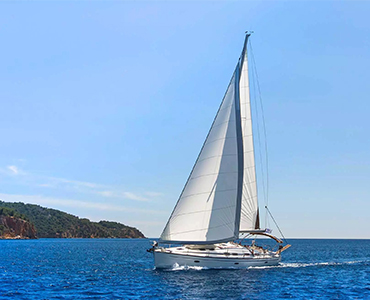 Starting from 1000 EUR pw
The most popular boat which is an except choice for active travellers and couples. They offer the classic sailing experience and tend to vary in size from 30-64 feet.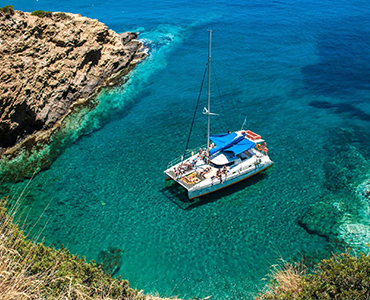 Starting from 3500 EUR pw
This offers a smoother sailing experience compared to the normal sailboat and is the perfect choice for bigger groups or families. The sizes often range from 38-70 feet, with the average being around 42 ft.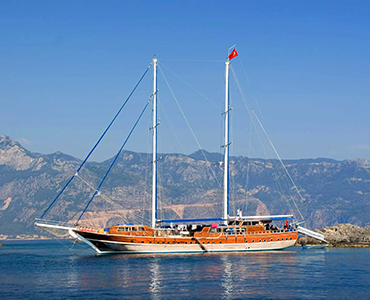 Starting from 4000 EUR pw
These boats are usually perfect for larger groups. Most of these have six cabins and come with three / four crewmembers. The ship sizes tend to range between 60-100 ft.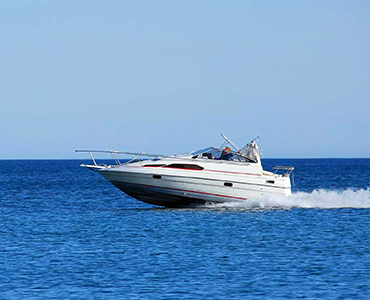 Motor yacht
2 – 12 people
Starting from 3000 EUR pw
Motor yachts have from 1 one to up to five cabins depending on their size and tend to range from 30-100 ft.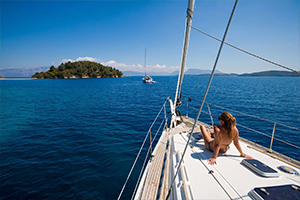 Bareboat Charter
Boat rental without any crew member. With a valid sailing license, you sail the boat by yourself.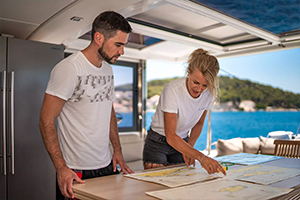 Skippered Yacht Charter
Yacht charter holidays with a professional skipper and other crew members on request.
Have a question for us?
You ask yourself what kind of boat to choose? Which places to visit? We have answers to those questions and many more. So don't hesitate to get in touch with our friendly team today!
Enquiry about Greece
Don't hesitate to get in touch with our team today!
extras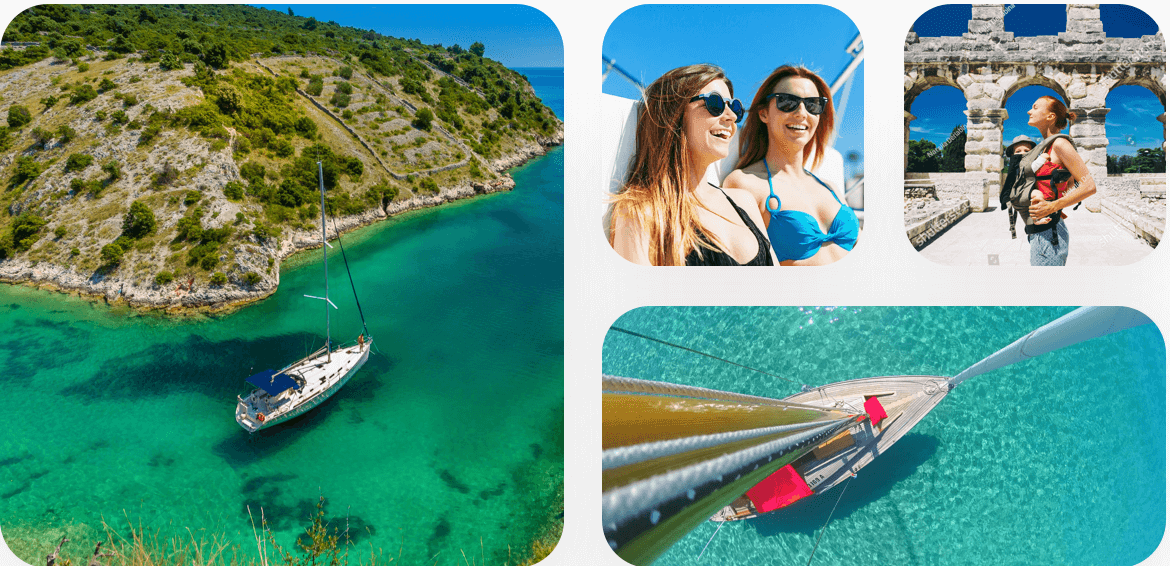 Sailing season and climate
Greece enjoys a Mediterranean climate of hot, dry summers and cool,  rainy winters. Summer temperatures range on average from 26 to 30°C in the coastal region. High Season months are considered to be July and August and charter costs are highest in this period. Mid Season months are May, June, September and October when charter prices are lower and the weather is still very nice and warm but a bit windier.