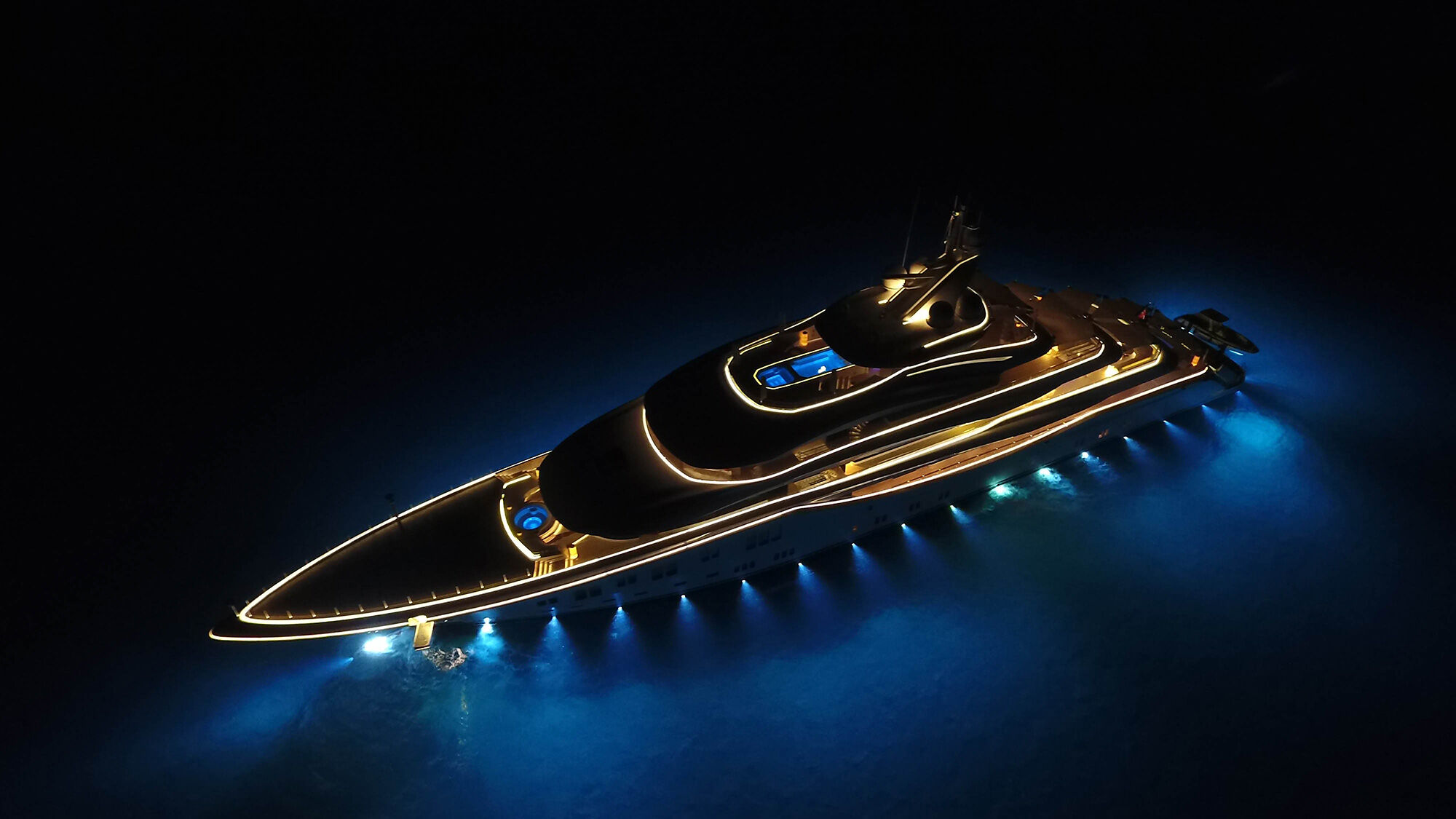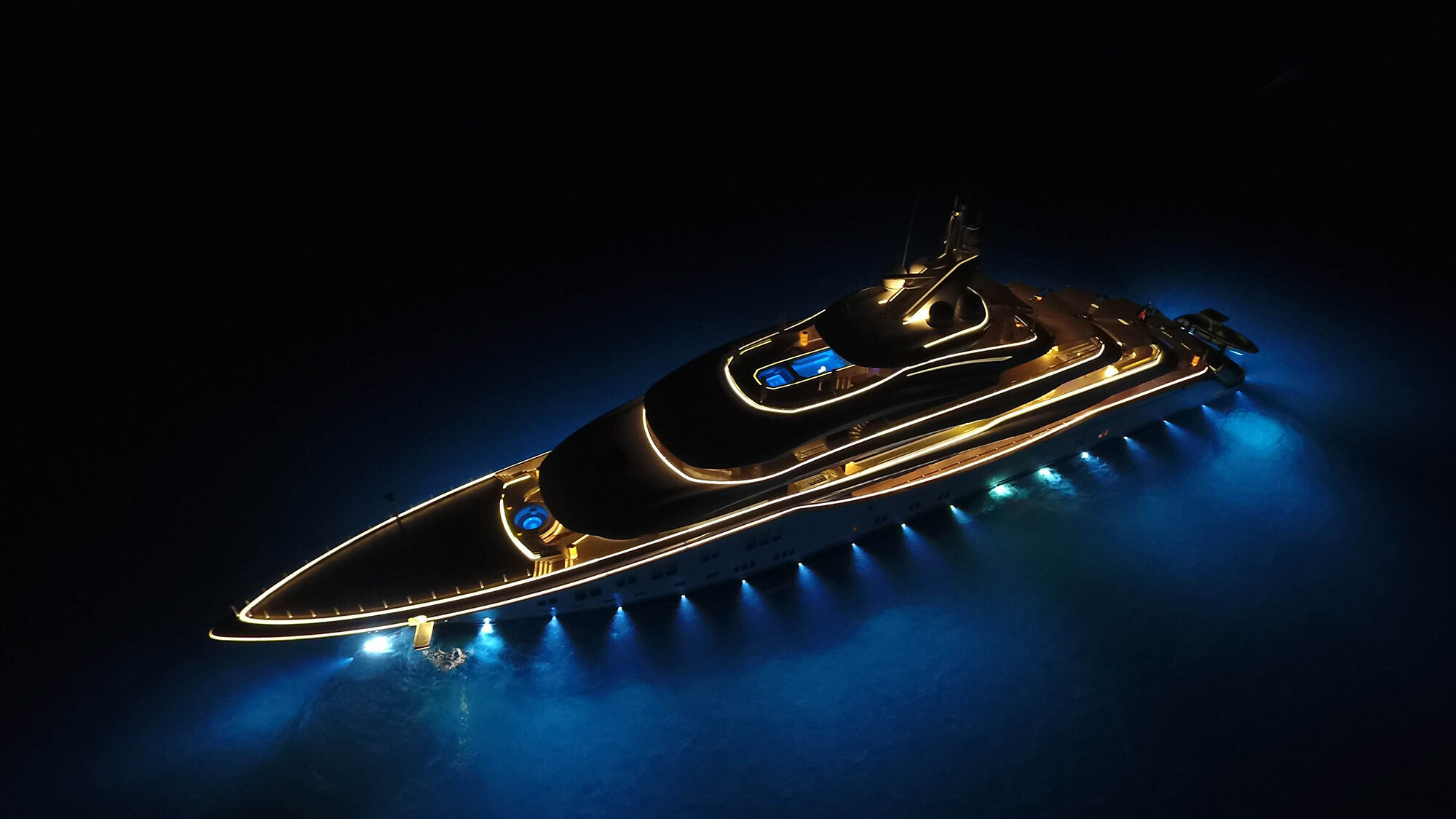 BLACK SAILING WEEK
Up to 35% discounts and extra 5% on all bookings made until November 30th, 2023
3-day Sailing Itinerary from Dubrovnik
Step into a world where ancient history and vibrant culture converge—a place where breathtaking landscapes meet centuries-old architecture. Welcome to Dubrovnik, Croatia's crown jewel and a mesmerizing destination for travelers seeking a unique and enchanting experience.
Known as the "Pearl of the Adriatic," this coastal city is steeped in rich history and brims with a distinct Mediterranean charm. Immerse yourself in the awe-inspiring beauty of Dubrovnik's Old Town, a UNESCO World Heritage Site, and lose yourself in its captivating maze of medieval architecture. Wander through the bustling Stradun, the city's main thoroughfare, and explore the intricate details of the Onofrio Fountain and the imposing St. Blaise Church. Delve into the depths of Dubrovnik's vibrant history as you stroll along the ancient city walls, offering panoramic vistas of terracotta rooftops and the azure Adriatic Sea.
Get ready to learn more about Croatia and uncover the hidden gems and timeless wonders that this extraordinary city has to offer, as we embark on an unforgettable journey to discover the essence of Dubrovnik.
Crafting a sailing itinerary for Dubrovnik opens a world of possibilities for an unforgettable nautical adventure. Whether you choose a bareboat charter or a skippered charter, the Adriatic Sea is yours to explore.
The best time to visit Dubrovnik is during the high season (July, August) and shoulder season (May-June, September-October). Begin your voyage from Dubrovnik and set sail towards the enchanting nearby islands – Mljet, Korčula, and the Elafiti Islands. Navigate through crystal-clear waters, discovering hidden coves and pristine beaches along the way. Immerse yourself in the freedom of sailing, letting the wind guide you to new destinations each day.
As you plan your trip, remember to pack essentials for a comfortable journey, such as sunscreen, appropriate clothing, and any personal items you may need. With the wind in your sails and the stunning coastline as your backdrop, prepare for an extraordinary sailing experience that will create lasting memories of Dubrovnik's coastal beauty.
Day 1
Go to Beautiful Mljet Island
Day 1: Exploring Mljet Island
Embark on a captivating sailing journey to Mljet Island, a pristine oasis near Dubrovnik. As you approach its shores, you'll be greeted by an enchanting blend of untouched nature and ancient history.
Drop anchor in the tranquil Polače Bay and prepare to immerse yourself in the island's natural wonders. Explore the breathtaking Mljet National Park, home to two stunning saltwater lakes—Veliko and Malo Jezero—surrounded by lush forests. Take a boat ride to the tiny islet of St. Mary, where you can visit a 12th-century Benedictine monastery and revel in the serenity of the surroundings. Hike or bike along the park's scenic trails, relishing the picturesque vistas and encountering diverse flora and fauna. If you're seeking relaxation, bask in the sun on the island's secluded beaches or swim in the crystal-clear waters of the Adriatic.
Mljet Island is a true haven for nature enthusiasts and those seeking an escape from the bustling world. Let its untouched beauty and tranquility captivate your senses during your sailing adventure.
Day 2: Visit Korčula Island
Korčula Island offers a captivating blend of history, culture, and natural beauty. As you approach the island's shores, you'll be greeted by the impressive medieval walls of Korčula Town, a charming, fortified settlement. Moor your vessel in the picturesque harbor and set out to explore the island's treasures.
Wander through the narrow stone streets, admiring the Venetian architecture and soaking up the vibrant atmosphere. Visit the Marco Polo House, a tribute to the famous explorer believed to have been born here. Delight in the rich culinary scene, savoring local delicacies and renowned Korčula wines. Take a dip in the azure waters of the island's beautiful beaches, such as Vela Pržina or Pupnatska Luka, and snorkel to discover the vibrant marine life beneath the surface. For an active adventure, hike, or cycle through the island's scenic landscapes, dotted with vineyards and olive groves.
From its historical allure to its natural splendor, Korčula Island offers an array of experiences that will leave a lasting impression on your sailing journey.
Day 5
Explore Elafiti islands
Day 3: Beautiful Elafiti Islands
A captivating archipelago of the Elafiti Islands is nestled along the south Dalmatian Coast of Croatia. As you sail through the crystal-clear waters, you'll encounter a trio of main picturesque islands: Koločep, Lopud, and Šipan.
Explore Koločep, the smallest of the three, and indulge in its tranquil ambiance. Stroll along its scenic paths, adorned with lush vegetation and charming stone houses. Venture to Lopud, known for its stunning sandy beaches, including the renowned Šunj Beach. Relax on the shores, soak up the sun, and take refreshing dips in the azure waters. On Šipan, the largest of the islands, delve into its rich history and discover ancient churches, medieval ruins, and beautiful olive groves. Immerse yourself in the laid-back island lifestyle, savoring local cuisine at waterfront restaurants and enjoying breathtaking sunsets.
The Elafiti Islands offer an idyllic escape from the bustling mainland, where you can unwind, explore hidden coves, and bask in the natural beauty that surrounds you on your unforgettable sailing adventure.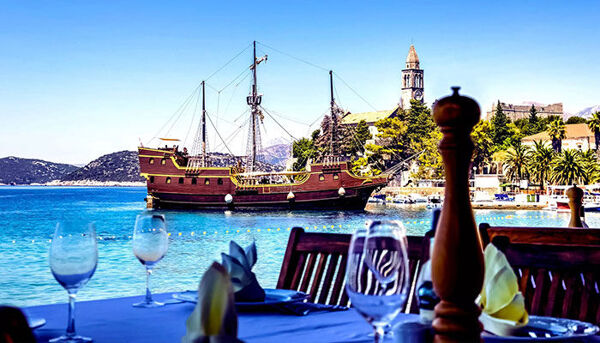 Summarize the 3-Day sailing Itinerary
Ready to embark on a mesmerizing odyssey in Dubrovnik? Tailor your perfect vacation with us today!
Let the winds carry you to Mljet Island, a hidden gem cloaked in emerald forests and sparkling lakes, where time slows, and nature sings its lullaby. Lose yourself in the poetic streets of Korčula Island, where Venetian tales whisper in the sea breeze, and sun-kissed beaches beckon you to dance with the waves. Drift away to the Elafiti Islands, a whimsical trio where sandy shores and sunlit serenity create a symphony for the senses. Tailor your perfect vacation, where each cove holds a secret, and every horizon promises a new adventure.
Your maritime odyssey awaits—book your sailing trip now and visit Dubrovnik, a world where dreams meet reality.
Boat types for a perfect sailing vacation in Croatia
Picking out the type of boat to go with will generally come down to your budget, and preferred method of sailing.
Not sure which one is suitable for you? Talk to our team and get professional suggestions and ideas for your romantic sailing trip.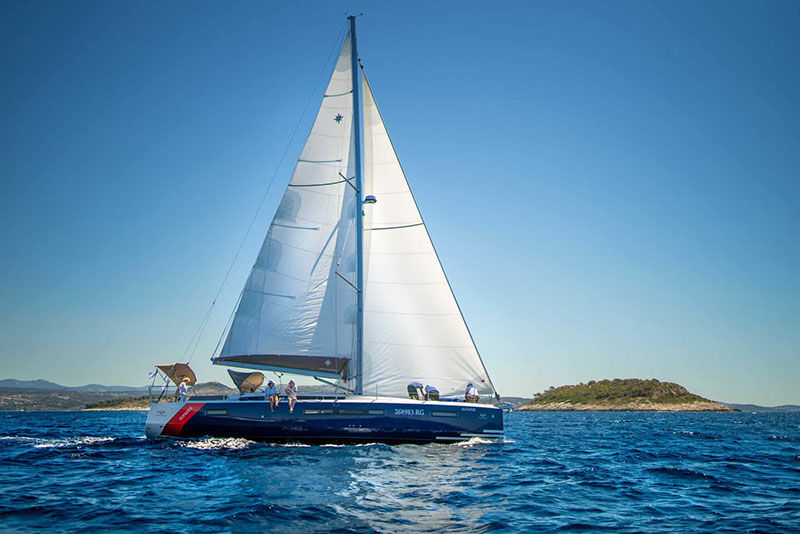 Sailing boat
Suitable for active and adventurous couples. If you and your loved one wish to experience real sailing then this is the right boat for you! Offered in all-inclusive and self-catered options.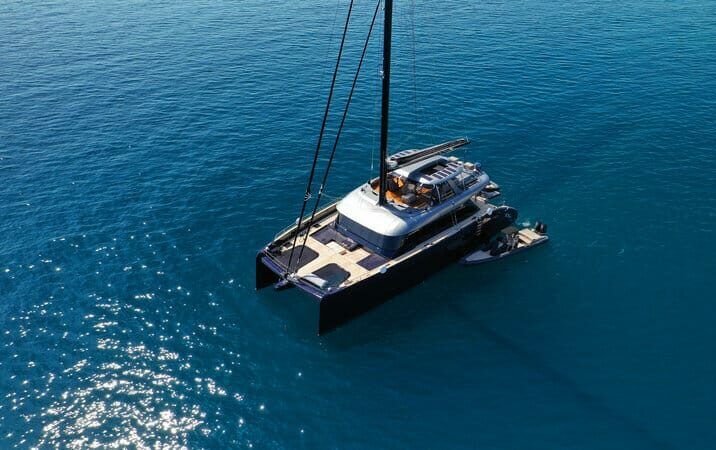 Catamaran
Catamarans provide comfort and a smoother sailing experience than the sailing boat. Perfect for couples that enjoy sightseeing, swimming, sunbathing and relaxing. Offered in all-inclusive or self-catered option.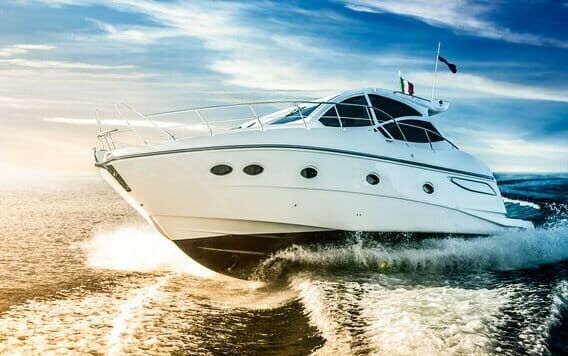 Motor yacht
Luxury type of holidays with fully crewed service. A wide range of water toys is available for added fun.
The best time to visit Croatia depends on your preferences and what you want to do while you are there. If you want to spend time on the beach and enjoy warm weather, the best time to visit is from June to September, when temperatures are typically in the mid-70s to mid-80s Fahrenheit (24-30 degrees Celsius), and the weather is generally stable, with little chance of storms.
If you prefer cooler weather and fewer crowds, the shoulder seasons of April, May, and October may be a good time for sailing in Croatia, but the winds can be strong in the spring and fall, making sailing more challenging.
It is possible to have an enjoyable sailing trip in Croatia in five days, but it will depend on your plans and what you want to see and do. Croatia has a long coastline and numerous islands, so there are many options for sailing trips.
If you only have five days, you should focus on a specific region or area rather than trying to cover too much ground. Overall, a 5-day sailing trip in Croatia can be a great way to explore some of the country's most beautiful coastal regions and experience the charm of the Croatian islands.
Have a question about this route?
We have answers to your questions. So don't hesitate to get in touch with our team today!
Enquiry about 3-day Sailing Itinerary from Dubrovnik
Don't hesitate to get in touch with our team today!
Moments
Travelers experience
Check out what our guests said about their experience sailing with us. Our guests satisfaction is our main priority.
"The sailing trip was just fantastic! Thank you for organizing! It was really great! A large share of course goes to the skipper Marco.
"I had a chance to spend a wonderful week of sailing in Croatia. Everything went smoothly and was well organized. I highly recommend it  and I would gladly do it again."
"We spent a great week sailing in Croatia as a family. Thanks to our skipper Korado we got to know beautiful beaches, snorkeling paradises, beautiful landscapes and friendly villages. It was a super relaxed family vacation! 🤩"
"We loved our week aboard a sailing boat. The company is very organized and it was super easy to book the trip the way we wanted. It's a very personalised service. Our skipper, Filip, was very nice and helpful"
"It was a truly fabulous trip and Zrinka was an exceptional skipper.
She Really fitted into our family unit and cared so much every day to take us to all the best places.
Best wishes and many thanks again for organizing such an incredible trip for us"
"It was a wonderful trip with beautiful bays and beaches. It was a pleasure to spend this week on a sailboat. All staff and skipper are very friendly and organized. Everything was perfect."
"Vesna and the Team have been helpful from day1 in accommodating our requests and always made sure throughout the process to satisfy our needs. Would definitely recommend the company!!"