Luxury Yacht Charter: How to Charter a Yacht for Vacation
Last update: Wednesday, March 29, 2023
If you're tired of those same old vacations and you want to mix things up this time around, a luxury yacht charter can give you much more than the typical holiday experience. Forget about another boring road trip or another vacation among masses of people. With a private yacht vacation, you'll get the ability to explore an exotic location without any of the trappings of a generic experience. That can make your next vacation something to look forward to instead of something to merely tolerate.
Here at Sebastus Sailing, the world is your oyster while we provide everything you need to have a great time. For those that are wondering how to charter a yacht for vacation, our sailing planner makes it easy to design the perfect getaway — whether you're interested in exploring the Mediterranean, the Caribbean or other iconic and exotic destinations. With hidden bays and unforgettable locations, as well as unique fine dining experiences under the stars, our luxury yacht vacations are as memorable as they are uniquely tailored to you.
While we try to make it as easy as possible to get started, here's how to charter a yacht for your next vacation.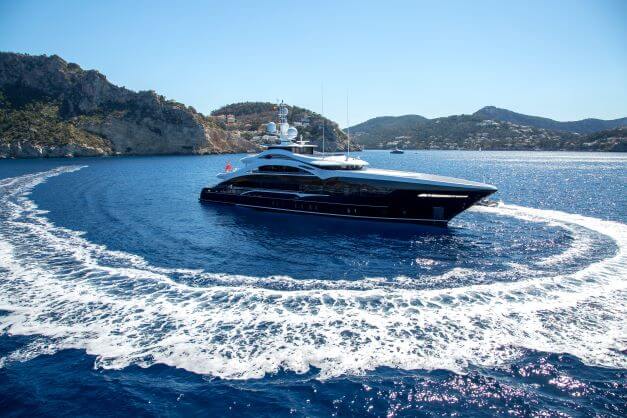 Select a Destination
Before you can get out on the water and start having those magical experiences that only a private yacht can offer, you'll have to pick your destination. Some travelers may have a region or ocean in mind, but suffice it to say that all of our destinations are pristine examples of the best of yachting, and we make it easy with nearby airports so travel time is limited and local knowledge and expertise so that you're always in the right place at the right time.
From Croatia to Greece, Turkey, the Caribbean, Thailand, Spain and Italy, we have you covered with seven perfect sailing destinations for an intriguing luxury yacht charter holiday. Better yet, if you subscribe to our newsletter, we'll send amazing offers and secret insights direct to your mailbox so that you can start planning your next vacation today.
Want to treat yourself to a luxury vacation?
Indulge in the ultimate luxury of your private yacht charter!
Select a Yacht
After deciding on where to go, the next step in how to charter a yacht for your vacation is to select the all-important boat. Choose from a magnificent sailing yacht, catamaran, gullet, motor-yacht or sailboat to get the exact experience you're looking for. Each boat is capable and can hold your entire party and more, so it's all about choosing the one that fits the kind of vacation you want, as well as what's appropriate for the day and location.
Even if you have no idea whether something will be a good fit, simply raise your concern with our staff and we'll help you design the perfect vacation with a yacht to match. Or, if you have something specific in mind, let us know and we'll do our best to accommodate you. Keep in mind that if you plan on being in a remote location for an extended period of time, it's better to go with a yacht that has running water and climate control to reduce the need to use marina facilities and enhance comfort at night.
Select a Crew
Once you've decided on your yacht charter, the next step is to select your crew. Here at Sebastus Sailing, we provide sailing experiences of all types, from a fully crewed vessel to a bareboat that you'll have to sail yourself or with friends and family. If you or your party has sailing experience, a bareboat yacht can be one of the most rewarding vacations and a time to work together under a common goal.
However, if you're looking for something a little less hands-on, our skippered yacht charters make it easy to charter a yacht for your vacation. The skipper will sail your boat and look after your safety while you and your party relax. If the weather turns or something needs to be changed on your route, the skipper takes care of it.
For the ultimate in a luxury yacht experience, go with a crewed yacht charter for a no-fuss, all-inclusive sailing vacation. With five-star service and a professional crew on board, your every need will be met while all you have to do is to sit back and enjoy it. If you want the maximum amount of relaxation and time with your guests, a crewed outing is one of the easiest ways to charter a yacht for vacation.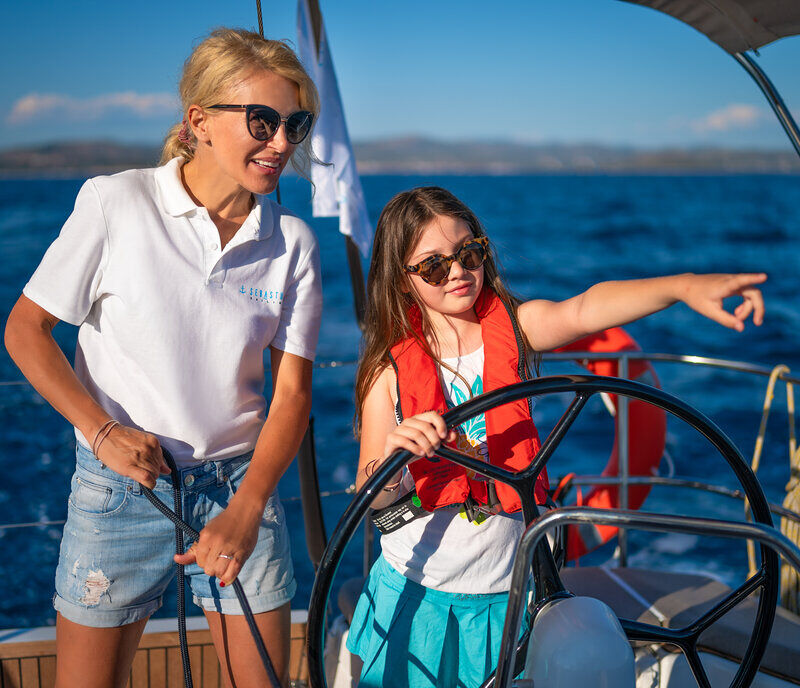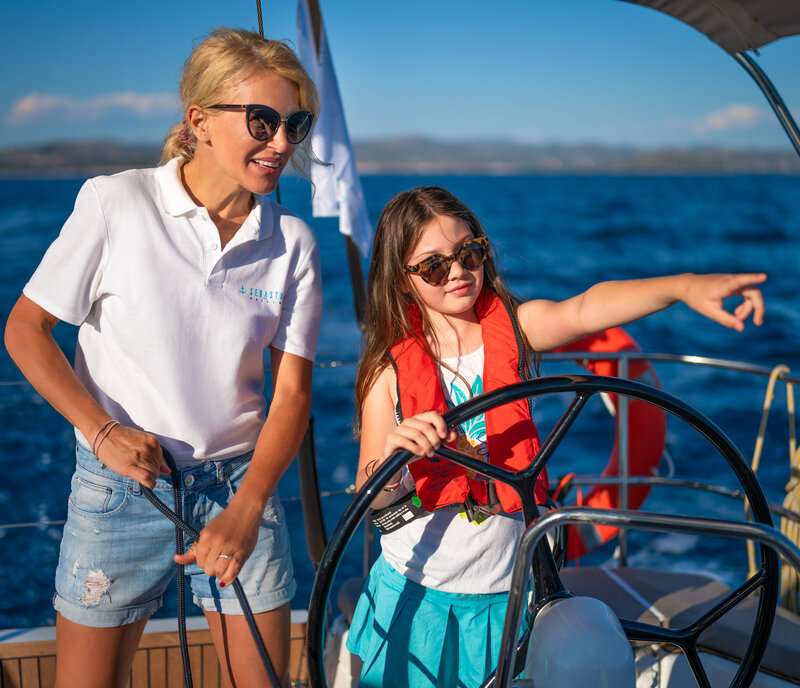 Additional Details
Beyond the important decisions such as your destination, the type of yacht and whether or not you'll be joined by a skipper or crew, the only other decision to make is the type of service you're looking for and whether your outing is part of a special occasion or celebration.
Select between all-inclusive service or self-catered options, and also be sure to tell us whether your outing is a planned romantic getaway, a birthday celebration, a family sailing trip or a quick getaway with friends. Once we know the type of vacation you're looking for, we can help turn that luxury yacht charter into a fabulous experience.
If you're ready to get started with chartering a yacht for your next vacation, simply visit our sailing planner.