The Ultimate Guide to All Inclusive Yacht Charters
Last update: Wednesday, March 29, 2023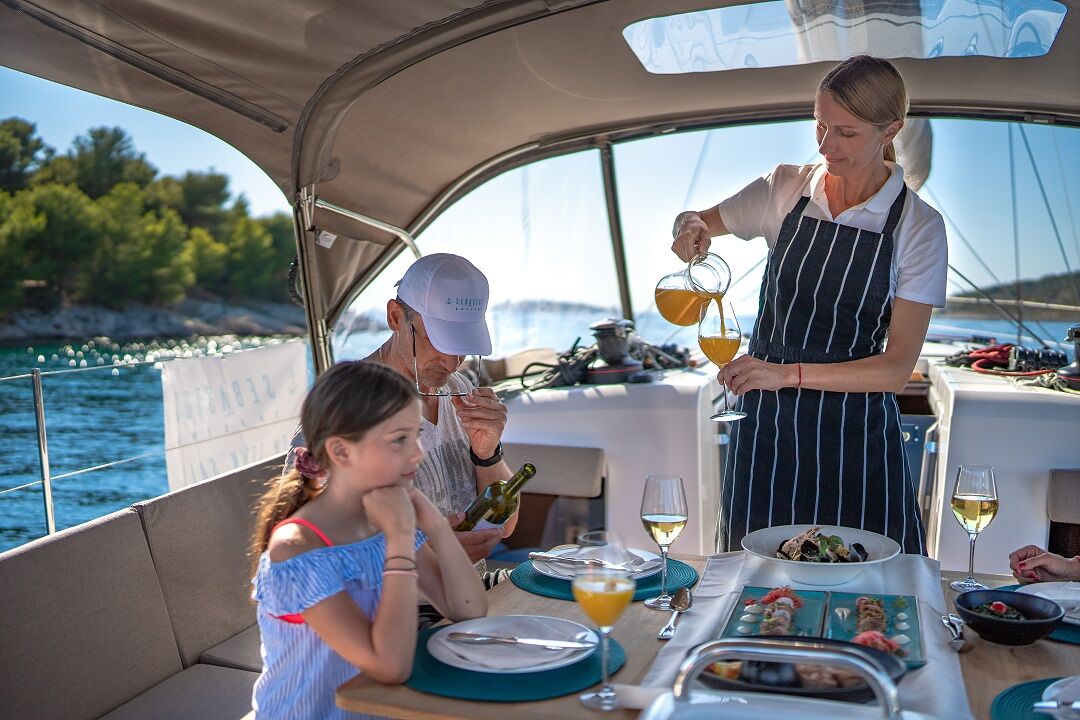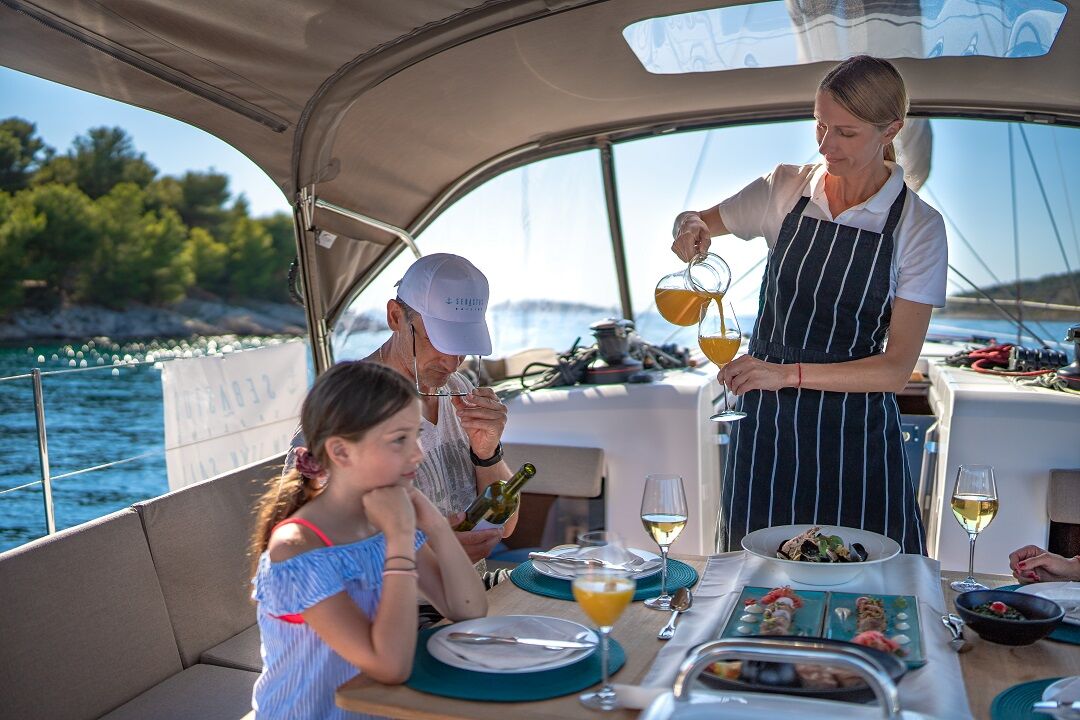 Now that you are reading this, we know that you are looking for the most convenient way to enjoy everything a sailing destination offers. With all-inclusive yacht charters, you get your private yacht, captain, and crew to take care of you as you explore the surroundings at your own pace. Therefore, private yacht charters arise as the highest form of sailing vacation.
There are many benefits to booking a private yacht for your vacation, so continue reading our best all-inclusive yacht charter guide on how you can have a well-organized five-star luxurious experience at sea.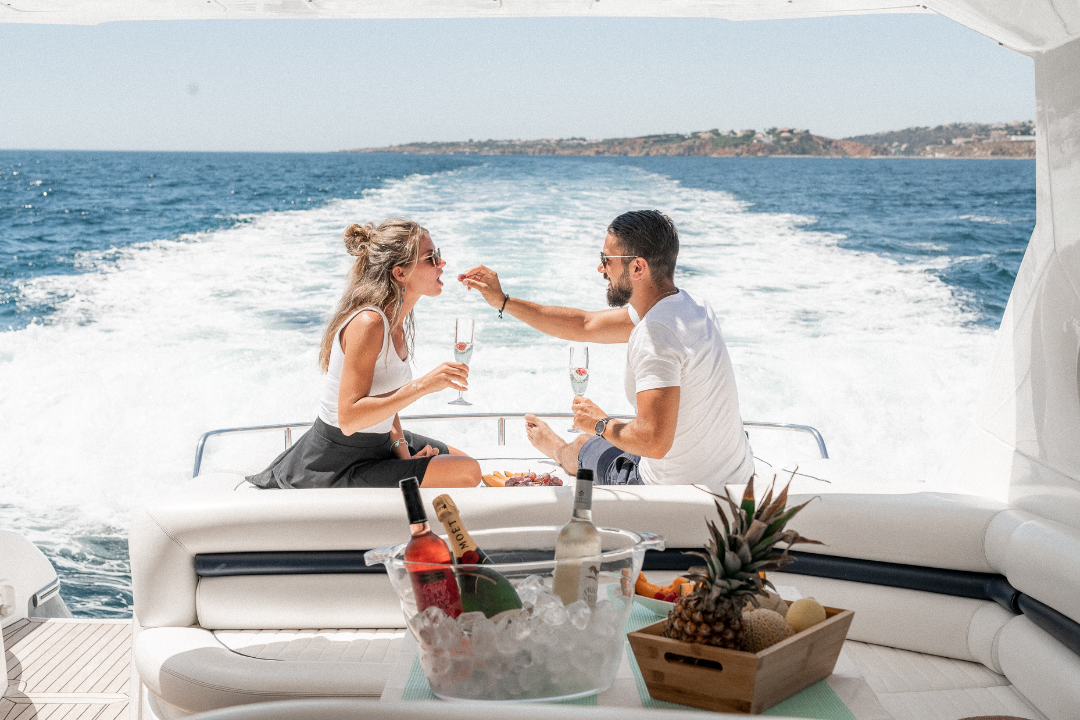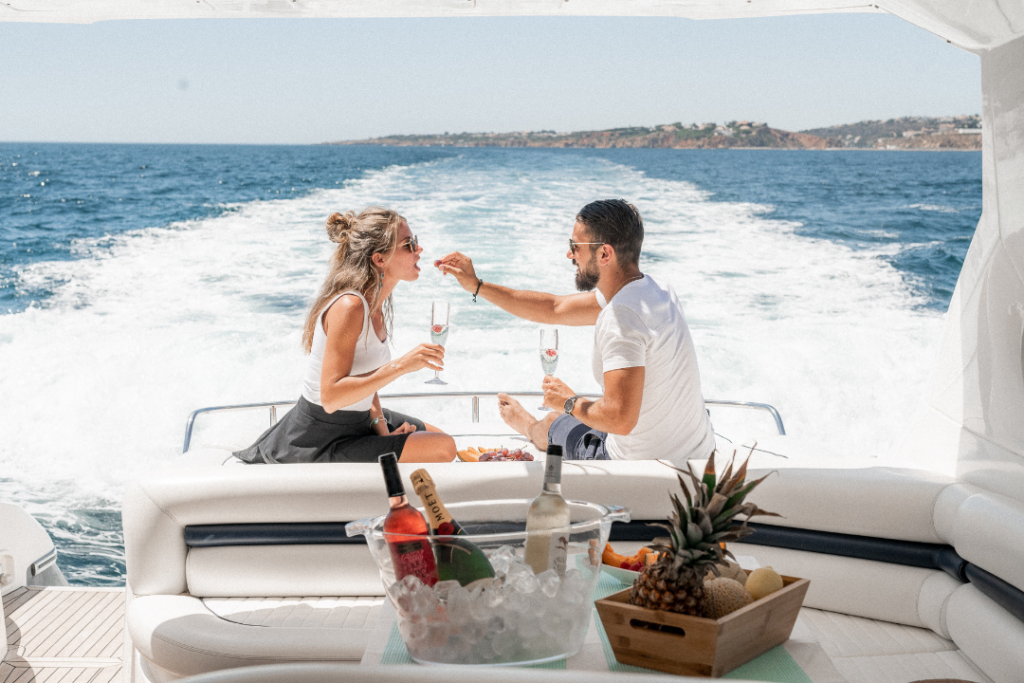 What Is Included in All Inclusive Sailing Packages?
An all-inclusive yacht charter is a fully crewed sailing package with most expenses paid upfront so that you have one less thing to think about during your sailing holiday.
Your final price includes the boat – sailboat, catamaran, motor yacht, or gulet – that suits your sailing group and your needs. The air-conditioned or heated boat comes with the captain that navigates the boat and the host that keeps it in top-shape condition. The sailing package also includes two or three gourmet meals per day prepared by the chef and beverages* set to your preferences and dietary requirements, fuel, water toys, internet connection, marina fees, and cruising taxes.
All in all, you are getting the best personal service with total privacy because all-inclusive sailing packages are all about you!
*Alcohol consumption may not be included in the sailing package.
Worried about planning or coordinating details?
From meals and drinks to boat navigation – everything is taken care of for you!
What Is NOT Included in All Inclusive Yacht Vacations?
An all-inclusive yacht vacation still allows you to personalize your stay in one of the most exclusive sailing destinations. The crew will go an extra mile to get you that limited-edition food or drink onboard, though this may incur additional fees.
And while crew gratuity is not included in your all-inclusive sailing package, that extra mile the crew will go for you while staying with you the whole sailing vacation may encourage you to tip them. You may tip the staff during or after the charter.
The transfer from and to the airport is usually not included in the sailing package.
If you are a fishing or diving enthusiast, you might expect to obtain fishing and diving licenses and equipment for some sailing areas.
Please do note that all-inclusive sailing packages may differ depending on the charter company's policies and the yacht's equipment.
Book an All-Inclusive Yacht Charter in the Mediterranean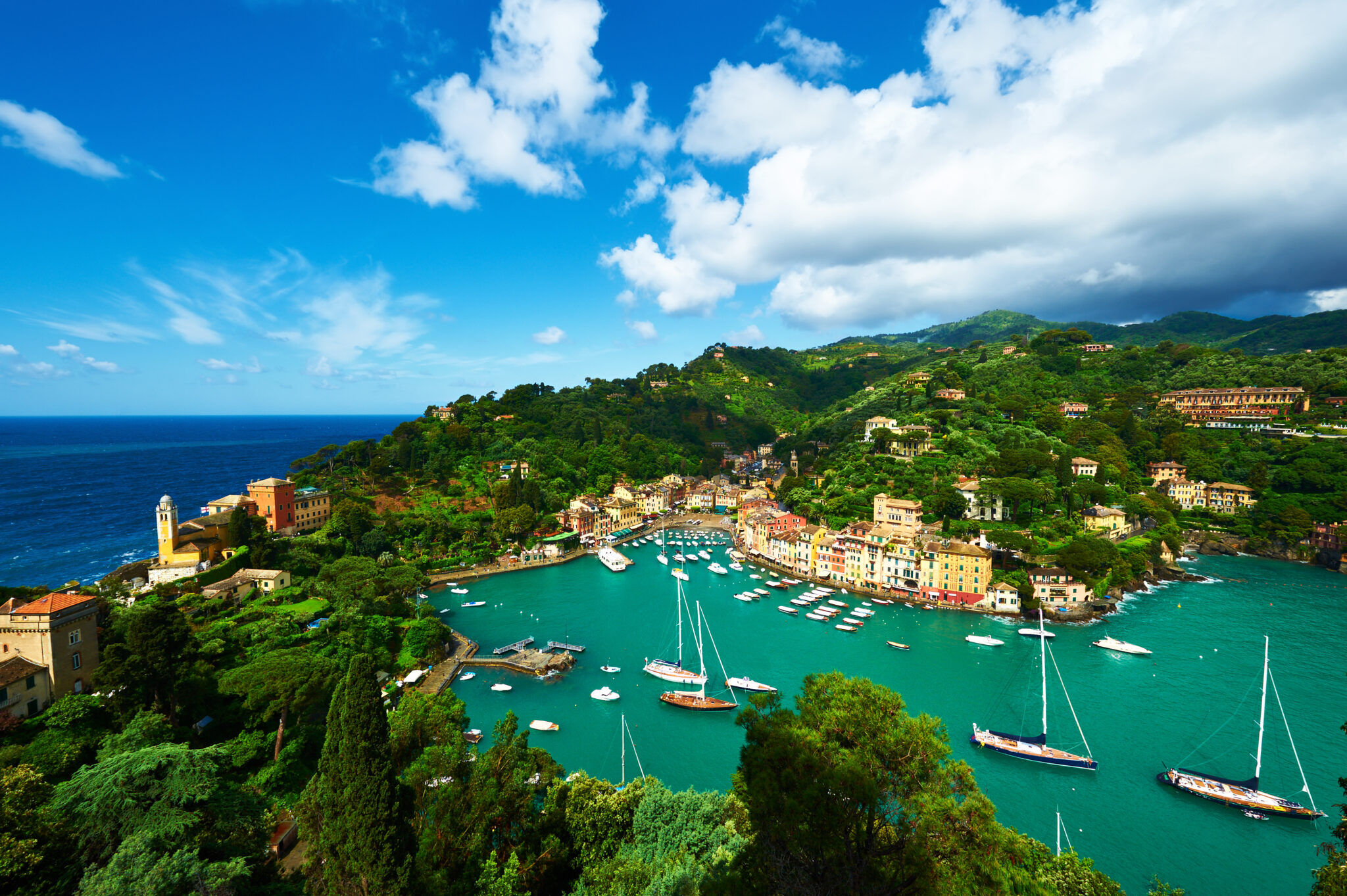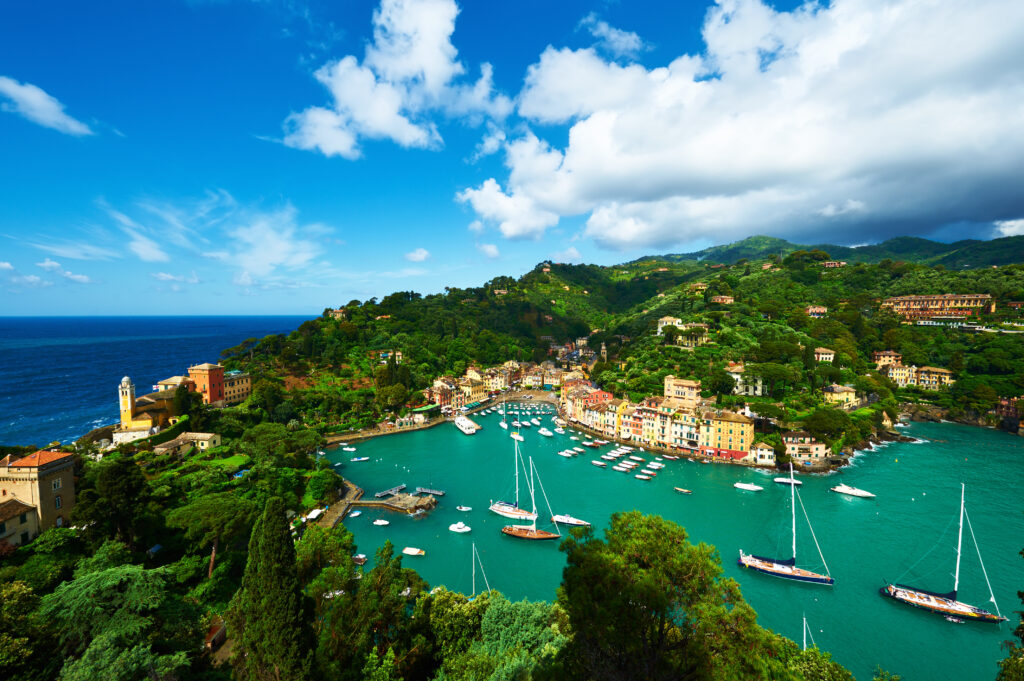 The Mediterranean is one of the best places to have an all-inclusive yacht charter! This most developed sailing area allows you to visit multiple sailing destinations – Greece, Italy, Croatia, and Turkey. Relax under the warm sun and enjoy international cuisine from the comfort of your yacht or at one of the many waterfront restaurants when you dock or anchor.
When booking an all-inclusive yacht charter, the itinerary allows you to stroll around the cities like Split and Dubrovnik on the beautiful coast of Croatia. You may want to choose to sail to the luxurious village of Porto Cervo on Sardinia or the ever-lasting Amalfi Coast in Italian Campania. And how about the indented coastline of Greece where you can island-hop for… ever?
Whatever Mediterranean destination you choose for your all-inclusive yacht vacation, rest assured you will have the time of your life.
Book an All-Inclusive Yacht Charter in the Caribbean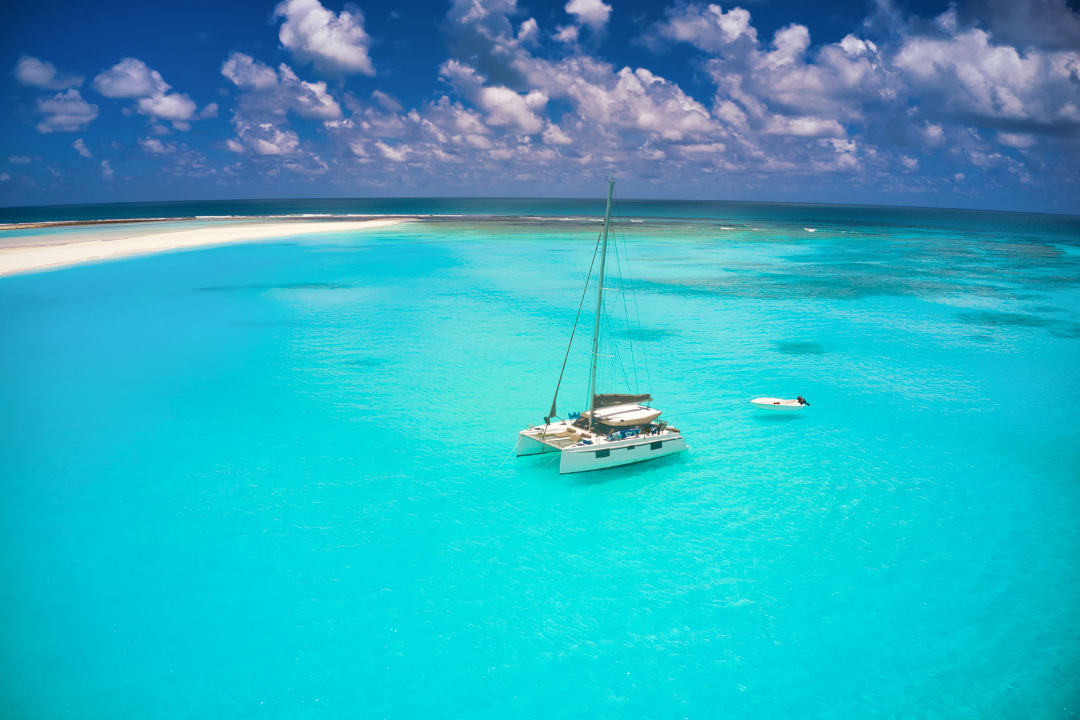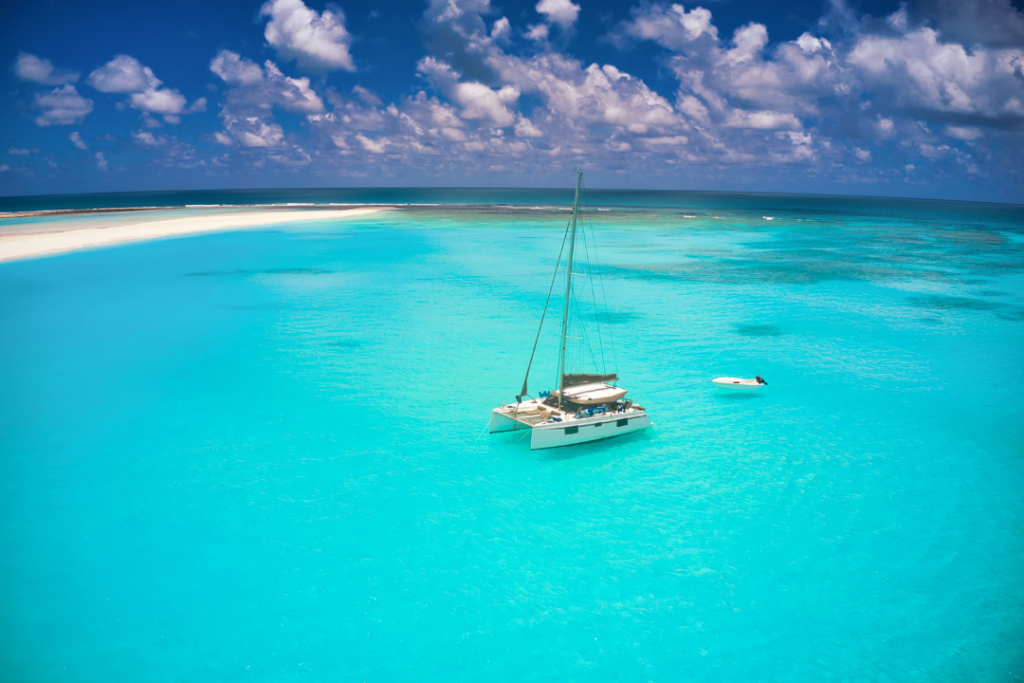 Are you looking for a remote paradise on earth? The tropical Caribbean islands are ideal for an all-inclusive catamaran vacation. Spacious catamarans give you access to shallow waters so you can easily explore crystal-clear emerald-green waters of the British Virgin Islands, Saint Martin, Martinique, Cuba, or the Bahamas.
Pick your favourite sunbathing spot on the deck, sit back, and watch the sunset under the horizon while you sip on delectable tropical cocktails. More adventurous sailors may indulge in hiking the numerous jungle trails or kayaking. The professional crew will take care of the boat to meet and exceed your expectations while you enjoy your favourite activities.
Charter all-inclusive boats in the Caribbean and experience a one-of-a-kind sailing vacation!
Reserve Your All-Inclusive Private Yacht Charter with Sebastus
We hope we answered your questions, but we know you are curious about how much an all-inclusive private yacht charter costs. As you might guess, the price depends on many factors, the main one being the yacht. The bigger the vessel, the higher the price.
The best way to tailor your offer is by being in direct touch with one of Sebastus' sailing agents. By telling us your wishes and needs, we can customize your sailing package so that you will never feel like you are paying for something you did not want or did not intend to use.
So, determine your desired date and get in touch with us! Our agents will free you from the operational part of the cruise to maximize your vacation time. Book an all-inclusive crewed yacht charter with Sebastus and create lifetime memories.