Croatia vs. Greece sailing
Last update: Friday, May 19, 2023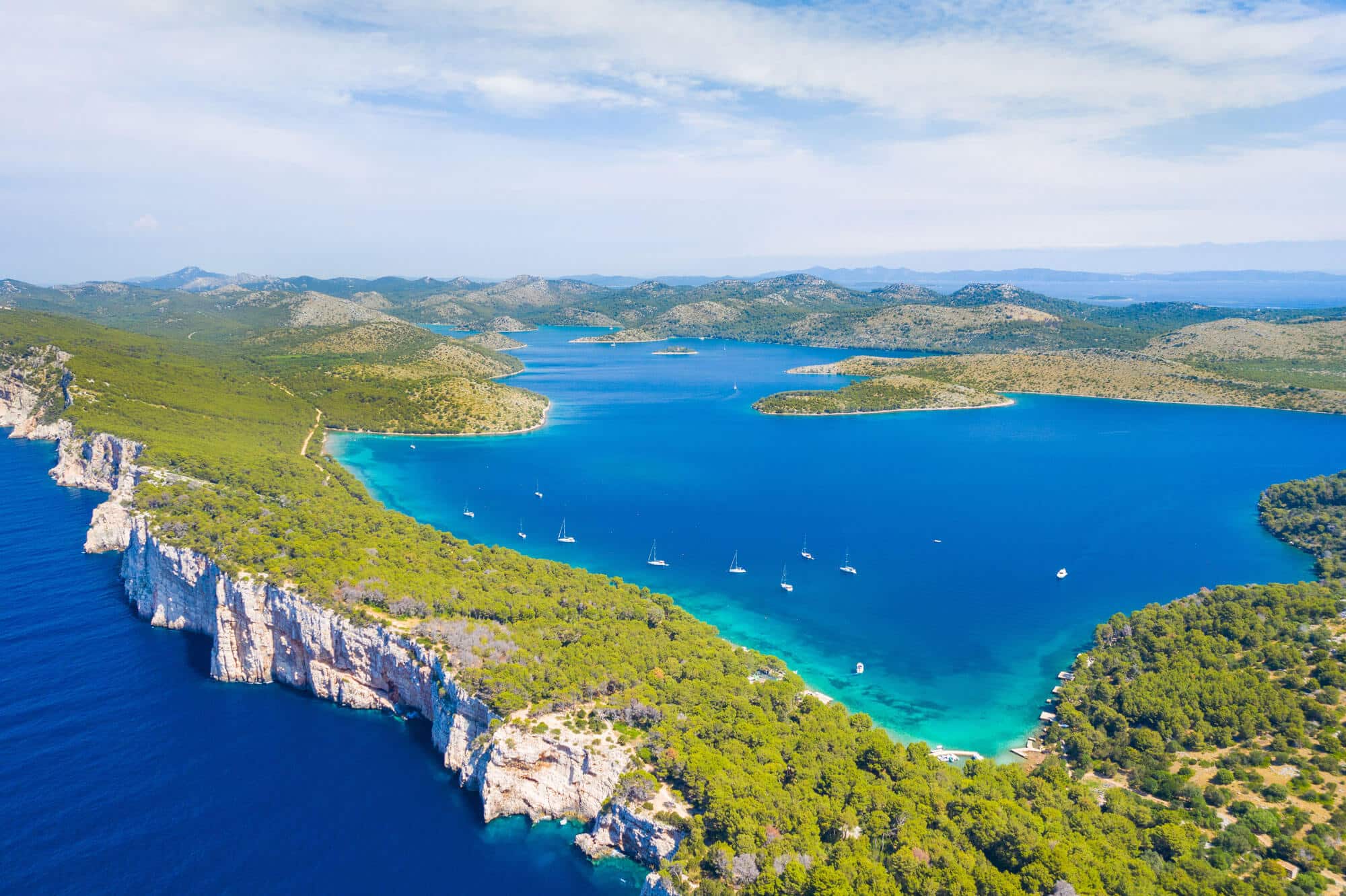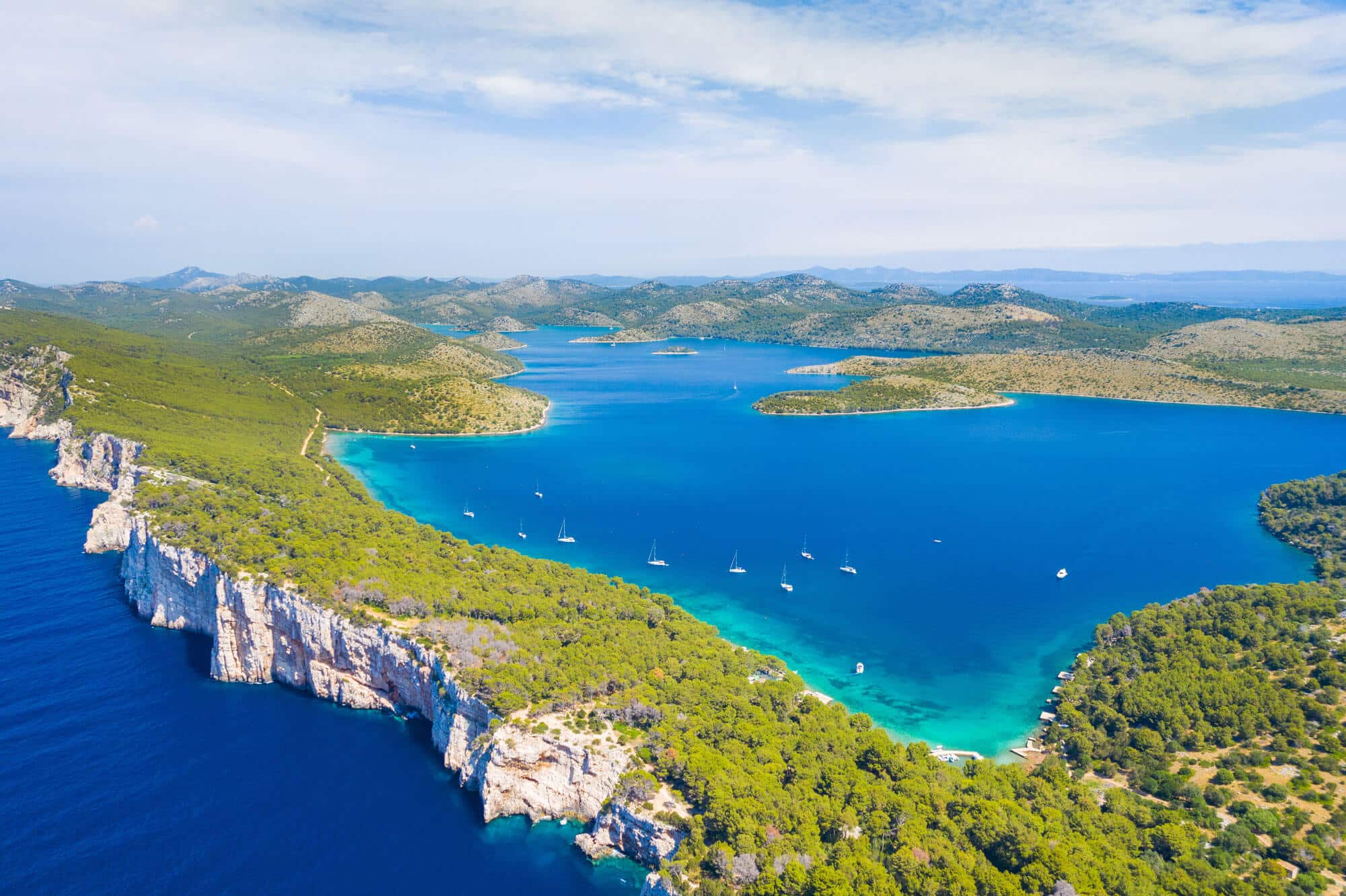 If you are wondering about the differences between sailing in Croatia and sailing in Greece, here is what you need to know.
Croatia and Greece are the top two sailing destinations. The weather during summer months is perfect, their coastlines are indented and perfect for island-hopping, and they have the largest charter fleets in the world that allow you to enjoy your time at sea.
So, for a start, you can't go wrong choosing either of the two. But some differences between Croatia and Greece might make you choose one over the other to tailor your perfect vacation.
What's It Like to Sail in Greece?
The optimal time to sail in Greece is during warmer months, between April and November, but the best is undoubtedly the high summer season, between June and September. This, of course, means crowded marinas and bays with anchorages.
The Aegean Sea surrounds Greece on the east, the Mediterranean Sea on the south, and the Ionian Sea on the west. All the seas offer great sailing choices filled with golden sandy beaches, hidden coves, and picturesque hillside towns.
Want to sail in Croatia or Greece?
Discover the hidden gems of these magnificent sailing destinations
The weather conditions are stable, but winds tend to be slightly unpredictable and changeable. The Meltemi winds are strong northerly winds that blow during the summer months. They provide good visibility and pleasant temperatures.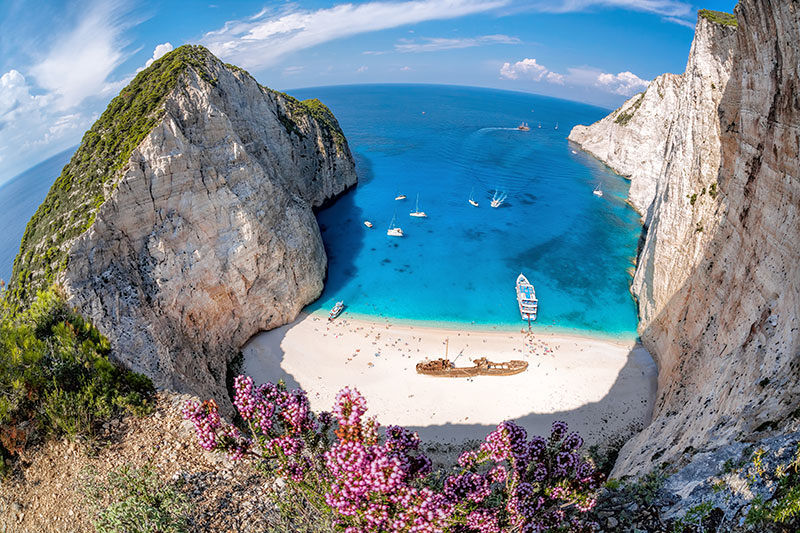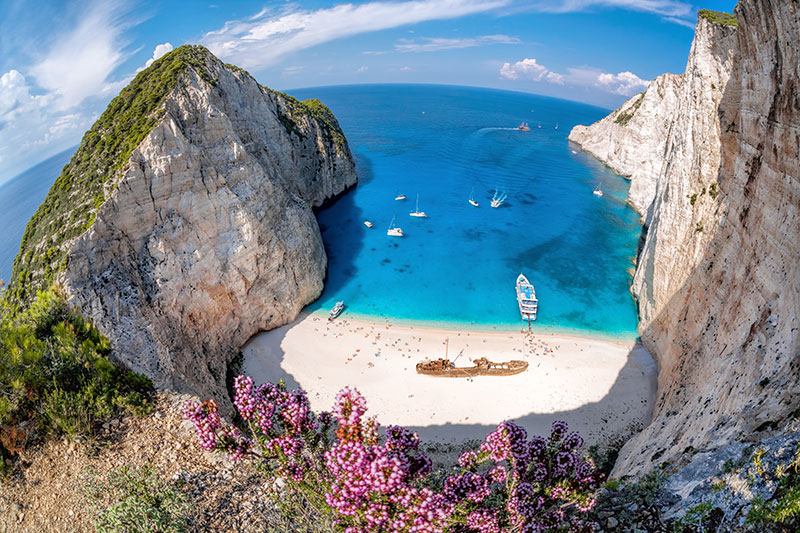 Sailing the Greek Islands
Greece has many island groups, starting with the most popular Ionian Islands and continuing with the Cyclades, the Sporades, the Dodecanese, the Saronic Islands, and the Aegean Islands.
All sailing regions in Greece present many opportunities to catch the wind in your sails to take you to amazing places you are ready to explore. Island-hopping is the most popular type of chartering a boat because it allows you to see many different natural, cultural, and historical specificities of a country.
Some Greek islands are crowded with tourists, like Santorini, Mykonos, and Corfu. Still, you will often find a peaceful island that is usually further away from the mainland or other bigger islands.
Best Places to Sail to in Greece
As mentioned already, sailors like to sail in Greece because of the morphological structure of the country. Greece has 227 inhabited islands and 6000 islands and islets altogether. So, naturally, you will want to choose sailing in Greece if you like island-hopping and swimming in the crystal-clear waters between two islands or in secluded bays.
Some Greek islands have already been mentioned, so here are some more. You may want to embark from Lefkas in Greece, or sail to Crete, Paros, Naxos, or Rhodes islands to explore the narrow Greek streets of fishing towns, and connect with the locals to learn more about their lives.
Or, if you are more interested in staying near the mainland, book your yacht in Athens or Lavrion and sail the Saronic Islands.
What's It Like to Sail in Croatia?
Like Greece, the best time to visit Croatia is in the summer. During summer, there are usually no surprises regarding bad weather except an occasional nevera. The islands are close together, so you will feel safer knowing there are no long legs in your sailing itinerary.
Sailing in Croatia should be on your bucket list. You don't want to miss an opportunity to sail in calm, warm, and clean waters, enjoy your time with friendly fellow sailors in well-built marinas, learn about rich Croatian heritage at your own pace, relax in nature, and eat top-quality food.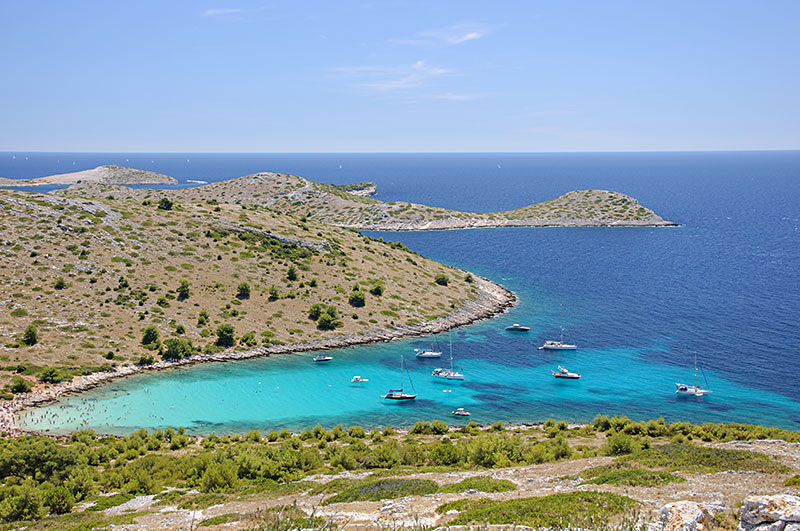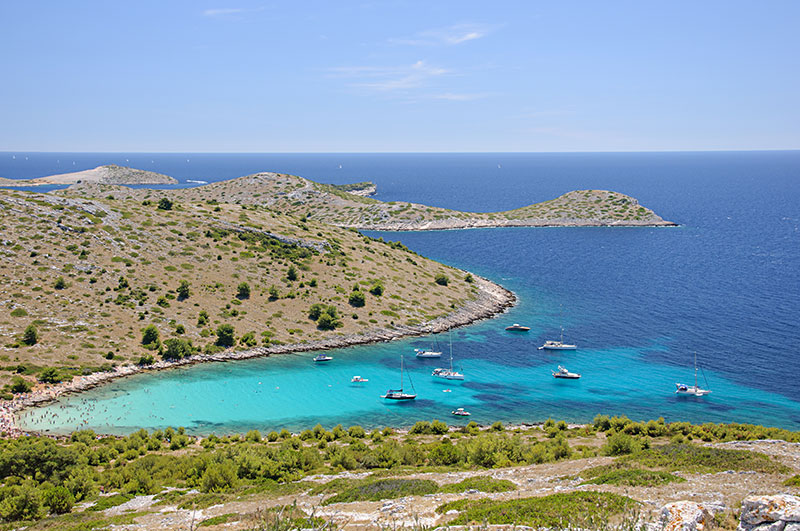 Must-do Activities in Croatia
Visit the Blue Cave on Biševo Island
Sail to Stari Grad on Hvar Island, one of the oldest towns in Europe
Take a Game of Thrones tour in Dubrovnik and Split
Listen to the Sea Organ, an art installation in Zadar
Climb up the historical Spanjola Fortress in Hvar Town
Stand in the middle of a Roman amphitheatre in Pula
Drink local wine, eat local delicacies, swim in the sea, and soak up the sun
Best Places to Sail to in Croatia
You can't go wrong with any of Croatia's magnificent islands, cities, towns, and villages. Regarding sailing, you must visit Split and Dubrovnik in Croatia, two of the most popular tourist destinations.
If you are sailing in the Split region, you may want to island-hop to Šolta, Brač, and Hvar, the latter being the top party destination in Croatia. If sailing in the Zadar and Šibenik regions, your sailing route will lead you to the Kornati Islands, which are also a national park.
The northern part of Croatia has less island-hopping and more sailing along the coastline. Think about sailing in Istria and following a delicious food and wine route.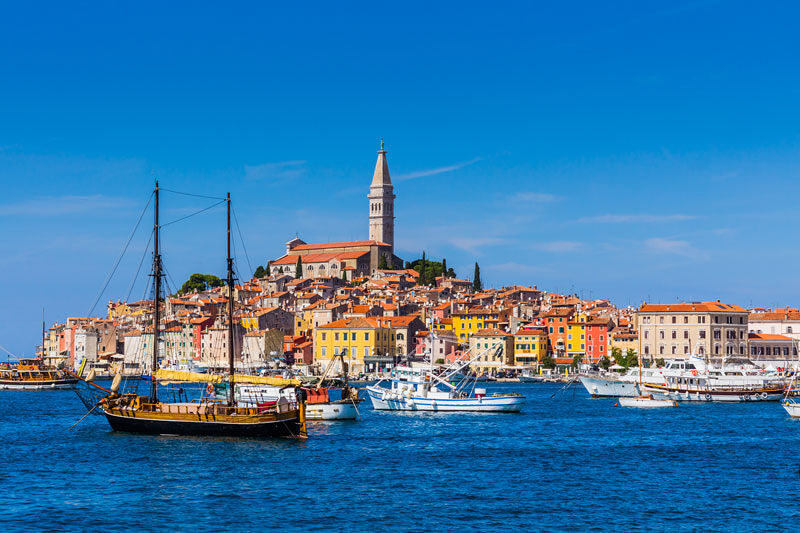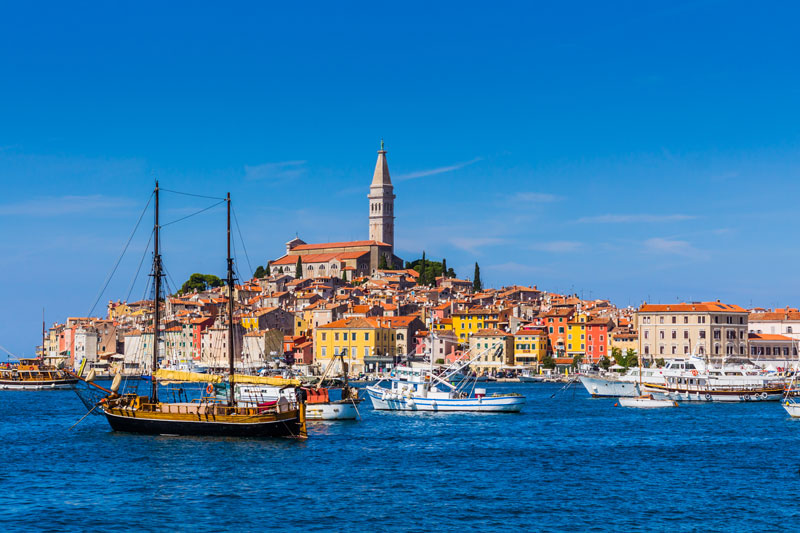 Greek Islands vs. Dalmatian Coast
Standing on the Dalmatian coast overlooking the orange roofs and the open Adriatic Sea will take your breath away the same way standing on any Greek island overlooking the blue-white houses and one of many Greek seas will.
The vast coast of Greece is much more indented, thus giving you more possibilities for exploring its stunning islands. Croatia's coast is condensed on a smaller territory, so all the landmarks are nearby. There's no winner here; it's all a matter of your preference.
Sailing Climate: Is Greece or Croatia Better for Beginner Sailors?
Croatia is a smaller country with no risk of big waves. In case you get hit by bad weather, there is always a place for you to shelter rapidly. Croatia is slightly more developed than Greece in terms of infrastructure, so first-time sailors may want to spend more time in well-equipped marinas. Because of this, Croatia may be considered more suitable for less experienced and beginner sailors.
Sailing in Greece, on the other hand, is done on the open sea more frequently. This means that the weather conditions can be harsher, so more experienced sailors tend to choose to charter a boat in Greece.
Frequently Asked Questions (FAQ)
The easiest way is to go to sebastus.com and search for your desired yacht at the desired sailing destination. However, if you want a personalized offer, you may use our Tailored Vacation Planner.
The cost of chartering a boat in Croatia and Greece depends on multiple factors, the main one being the type of boat you are interested in. The newer and larger the boat, the pricier it gets.
The price is based on a one-week basis and includes boat equipment and mooring in starting base. Extra services can be booked, such as a skipper if you do not obtain a sailing license, an outboard engine for a dinghy, or snorkelling equipment.
Yes, you need a sailing license to operate a charter vessel in Croatia and Greece. Therefore, when booking your sailing holiday, we ask you to send us a copy of your sailing license and VHF license to confirm their validity.
Even though Croatia and Greece are European countries relatively close to each other, embarking on a sailing journey in one country and disembarking in another is not something you can do when renting a charter boat.
If you want to sail from Croatia to Greece or vice versa, you may want to explore a luxury yacht charter. Crewed motor yachts are powerful enough to provide you with a pleasant international sailing experience!