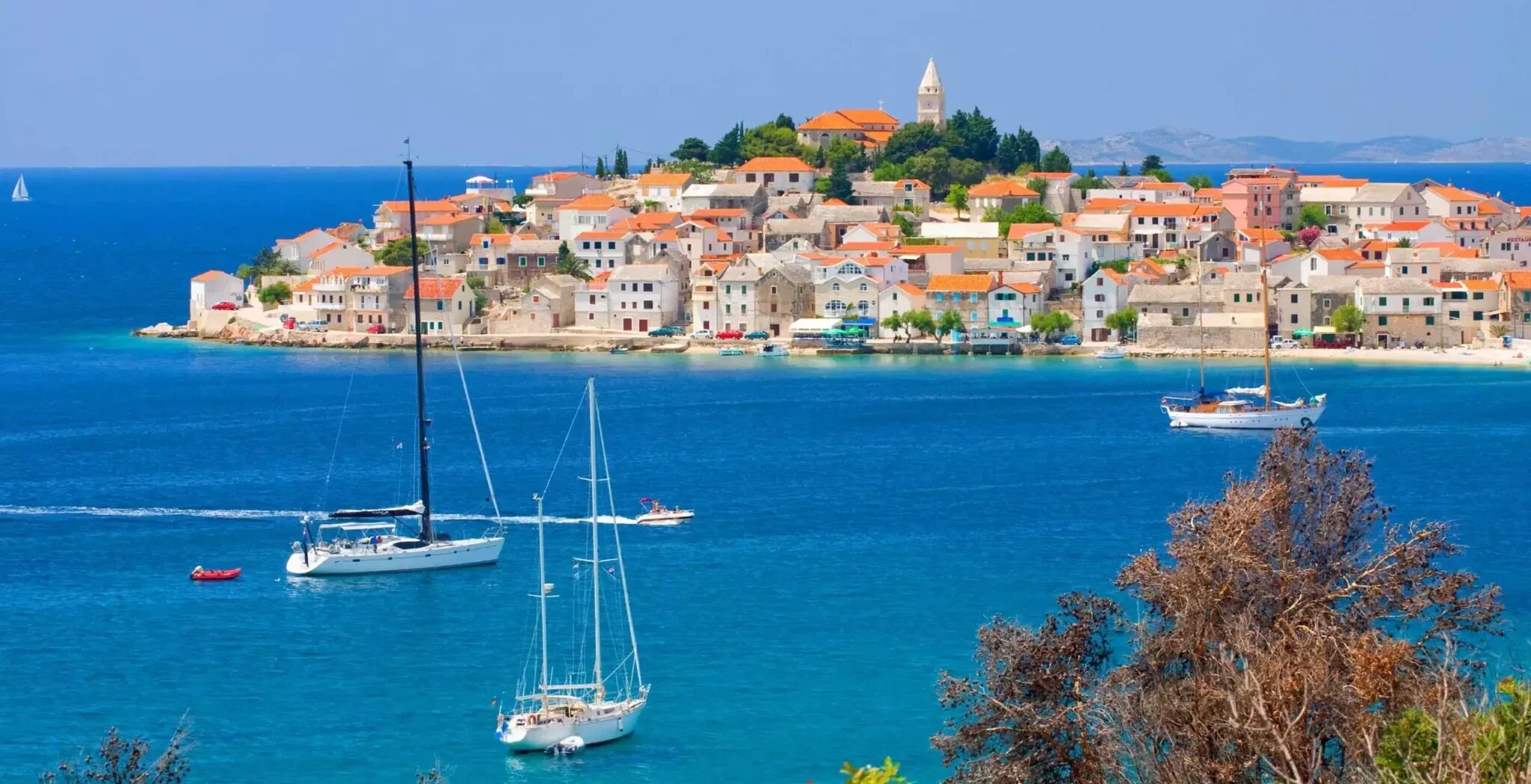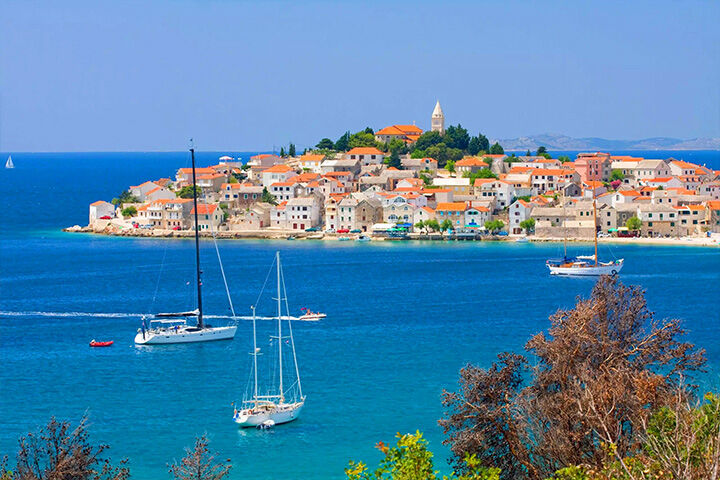 Primošten sailing guide
A true pearl of the Croatian Adriatic Sea
Enquire now
Pick a route for your perfect sailing holiday
About Primošten
Sleepy to the point of inertia in winter, Primošten in the summer comes alive. Filled with bands playing in the main square, fascinating gift shops selling their wares and energetic and lively kids running around the streets. It's a romantic location as most tourists stroll up the hill to St George's Church to watch the sunset, then come around the peninsula's perimeter in the night.
Being a rapidly growing Croatian tourist destination, It is catchy for visitors who look for a quiet spot to spend their holidays. Nevertheless, Primošten does not lack the liveliness of big destinations. There is a famous marina for yachts and boats called Kremik only a few kilometres away from the town.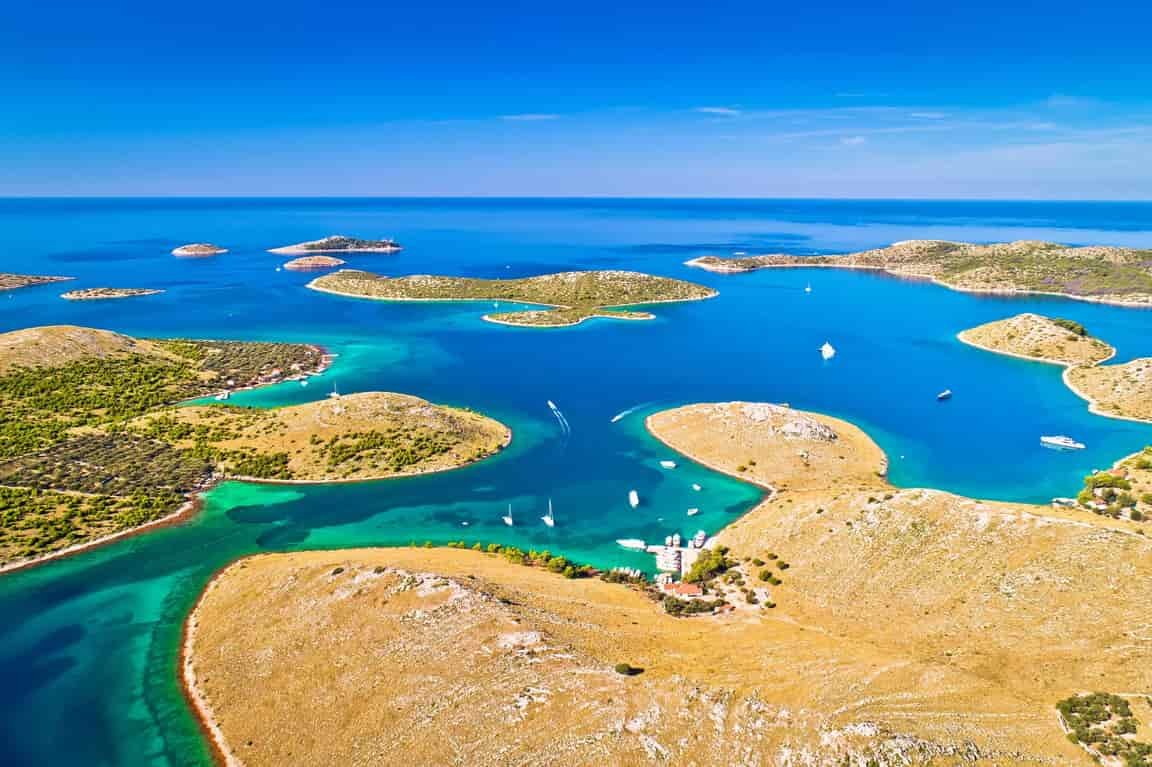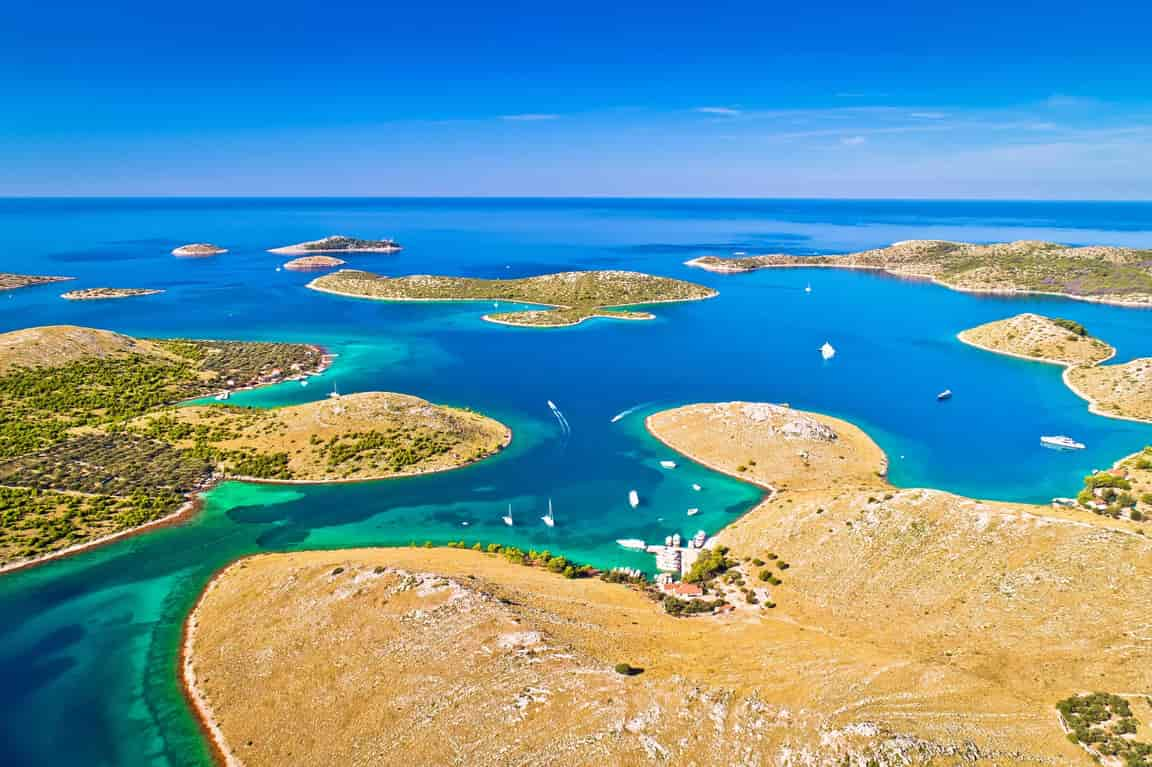 Why is Primošten sailing area popular among sailors?
Sailing in Primosten area is a popular choice for many reasons. The area boasts crystal clear waters, picturesque beaches, and numerous small islands to explore. The town of Primosten is situated on a small peninsula and is known for its charming stone houses, narrow streets, and traditional Dalmatian cuisine.
In addition to its natural beauty, Primosten also offers easy access to other popular sailing destinations, such as the Kornati National Park and islands in Split archipelago. The area is also well-known for its vineyards and olive groves, which produce high-quality wines and olive oils that can be enjoyed on board or during a shore excursion.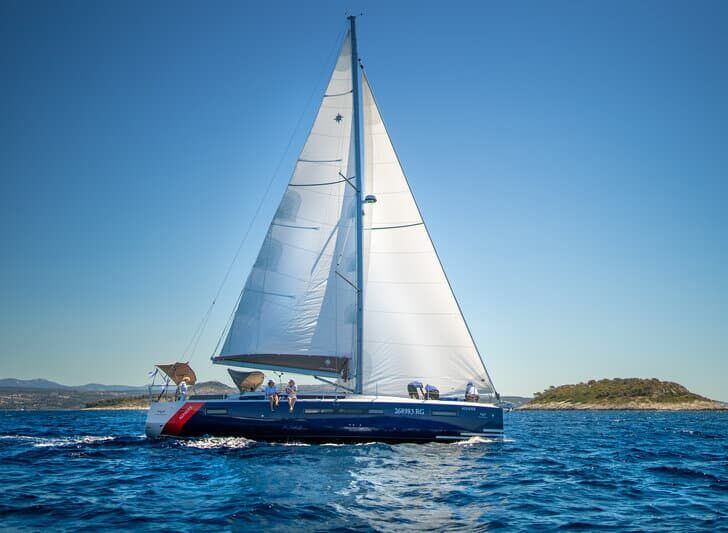 Sailing conditions in Primošten
The sailing conditions in Primosten are generally favorable for sailing enthusiasts. The area benefits from a Mediterranean climate, which means warm and dry summers with moderate winds (most common is N/W Maestral) for comfortable sailing. The sea is usually calm and transparent, making it easy to navigate and allowing for great visibility when snorkeling or diving.
However, there can be some occasional gusts and strong winds, especially during the Bora or the Sirocco winds, which require experienced sailors to handle the boat safely. The temperature of the water can also be quite warm, reaching up to 25°C in the summer months, making it perfect for swimming and water activities.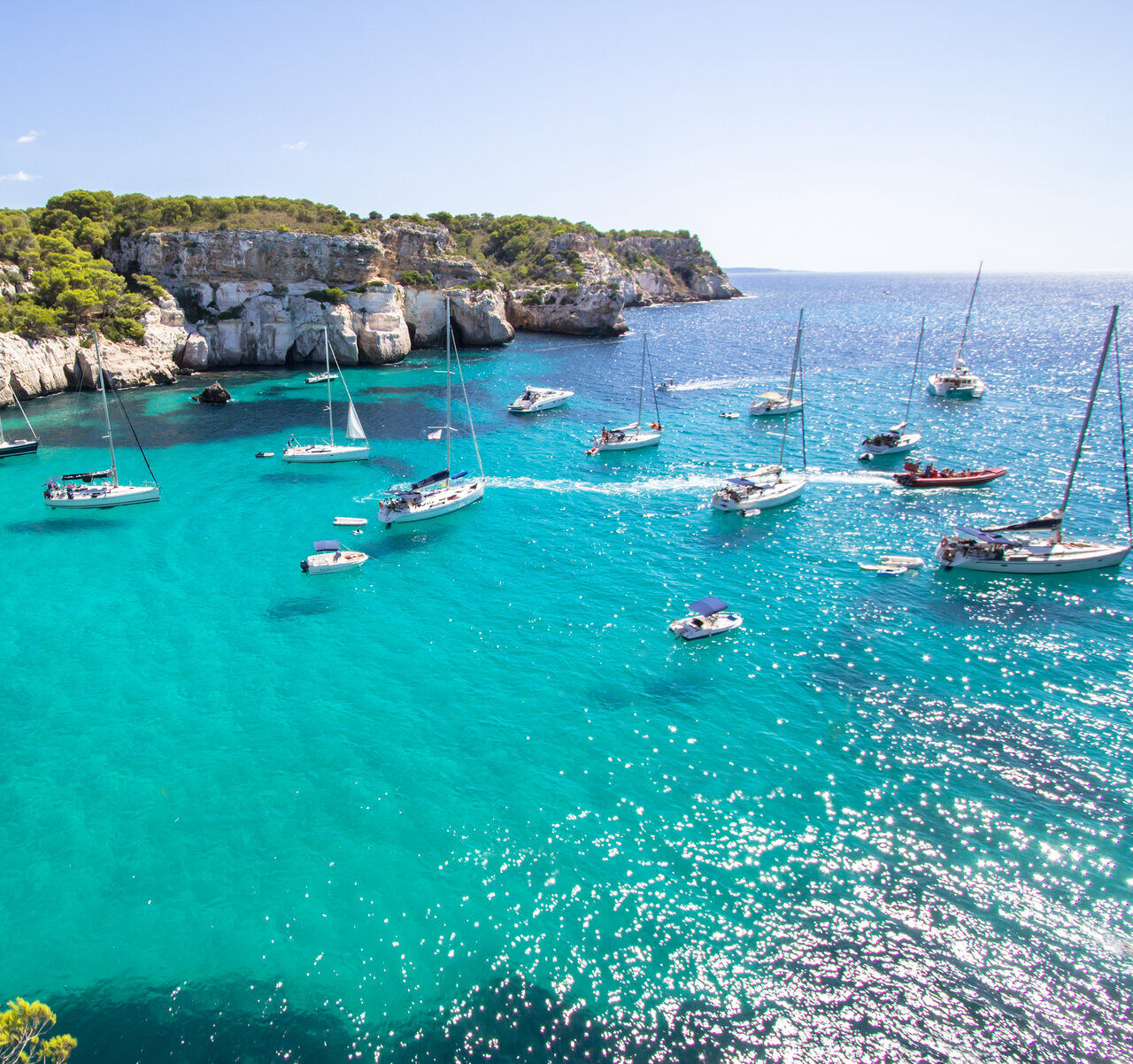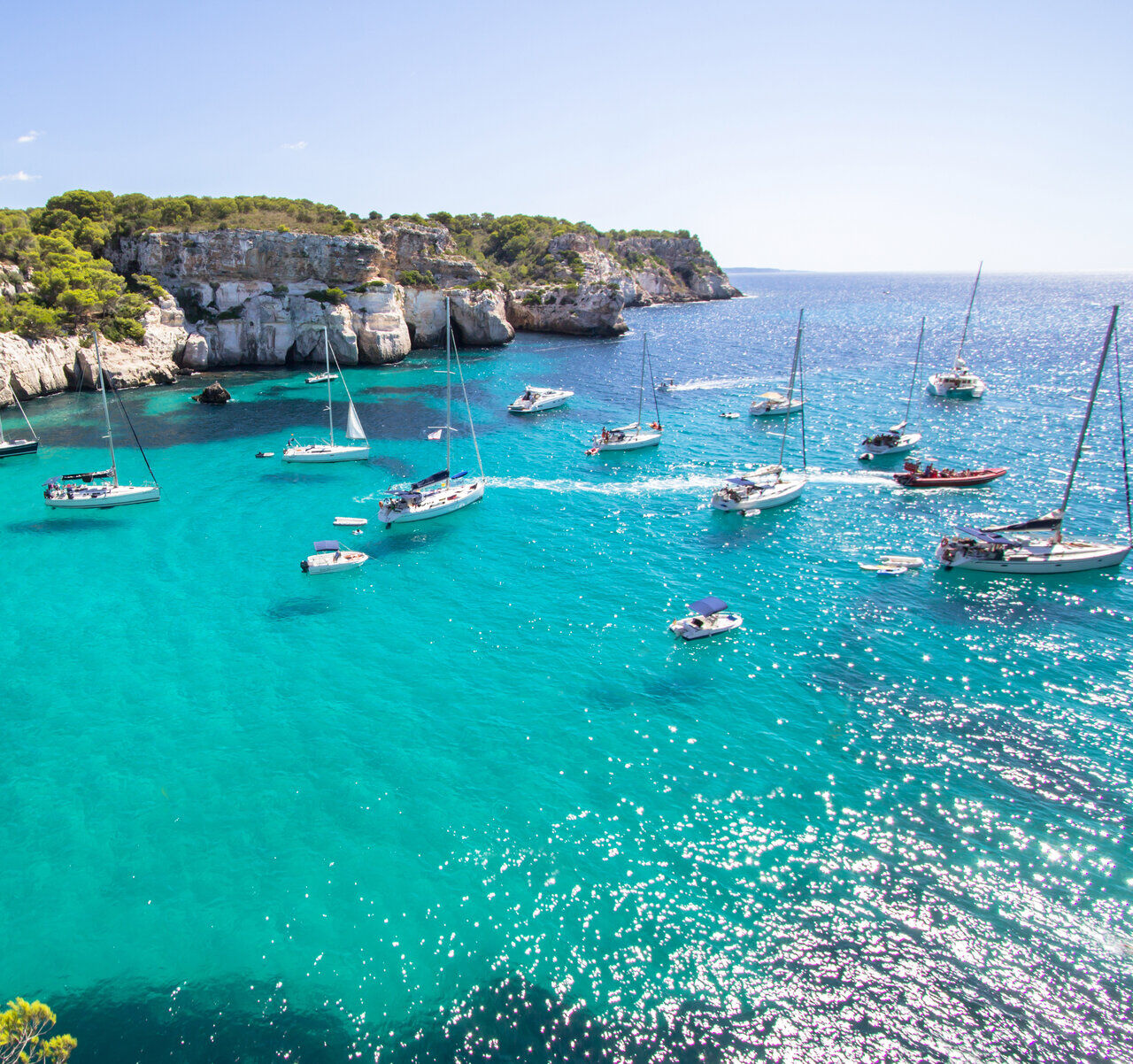 Best mooring and anchorage locations
There are several great mooring and anchorage locations around Primosten. The town's main marina offers a range of facilities, including water and electricity hookups, showers, and laundry services, as well as proximity to the town's amenities.
For those seeking more secluded spots, nearby bays such as Raduča and Tatinja offer calm waters and beautiful scenery, making them great locations for anchoring. The island of Smokvica, located just a short distance from Primosten, also offers several peaceful bays for anchoring, with crystal clear waters and stunning beaches to enjoy.
Further afield, the Kornati archipelago offers some of the best sailing in the Adriatic, with over 100 islands to explore and a variety of mooring options, from marinas to secluded bays.
The island of Hvar is another popular destination, with several harbors and anchorages dotted around the island's coastline, making it a great stop for those sailing from Primosten to Dubrovnik or further south.
Primošten is known for its picturesque location on a small peninsula, charming stone houses, traditional Dalmatian cuisine, and beautiful beaches. The area is a popular tourist destination and is also known for its high-quality vineyards and olive groves.
Yes, the town's main marina "Kremik" offers a range of facilities, including water and electricity hookups, showers, and laundry services, as well as proximity to the town's amenities. Marina is located only 30 km from Split International airport.
Primošten has a total area of 22.78 km² and a population of around 2,000 people.
Apart from sailing and exploring the natural beauty of the area, visitors can enjoy a range of activities, such as swimming, snorkeling, and diving in the crystal-clear waters, hiking or cycling in the surrounding hills, or visiting local vineyards and olive groves to sample the high-quality local produce.
The local food in Primošten is influenced by traditional Dalmatian cuisine and features fresh seafood, grilled meats, and vegetables, as well as locally produced olive oils and wines. The area is also known for its homemade pasta dishes, such as gnocchi and ravioli, and its delicious desserts, such as fritule and krostule.
There are several beautiful bays near Primošten, including Raduča Bay, which features a long sandy beach and clear waters, Tatinja Bay, which is surrounded by pine trees and offers great snorkeling opportunities, and Tepli Bok Bay, which is known for its secluded location and calm waters, making it perfect for anchoring.