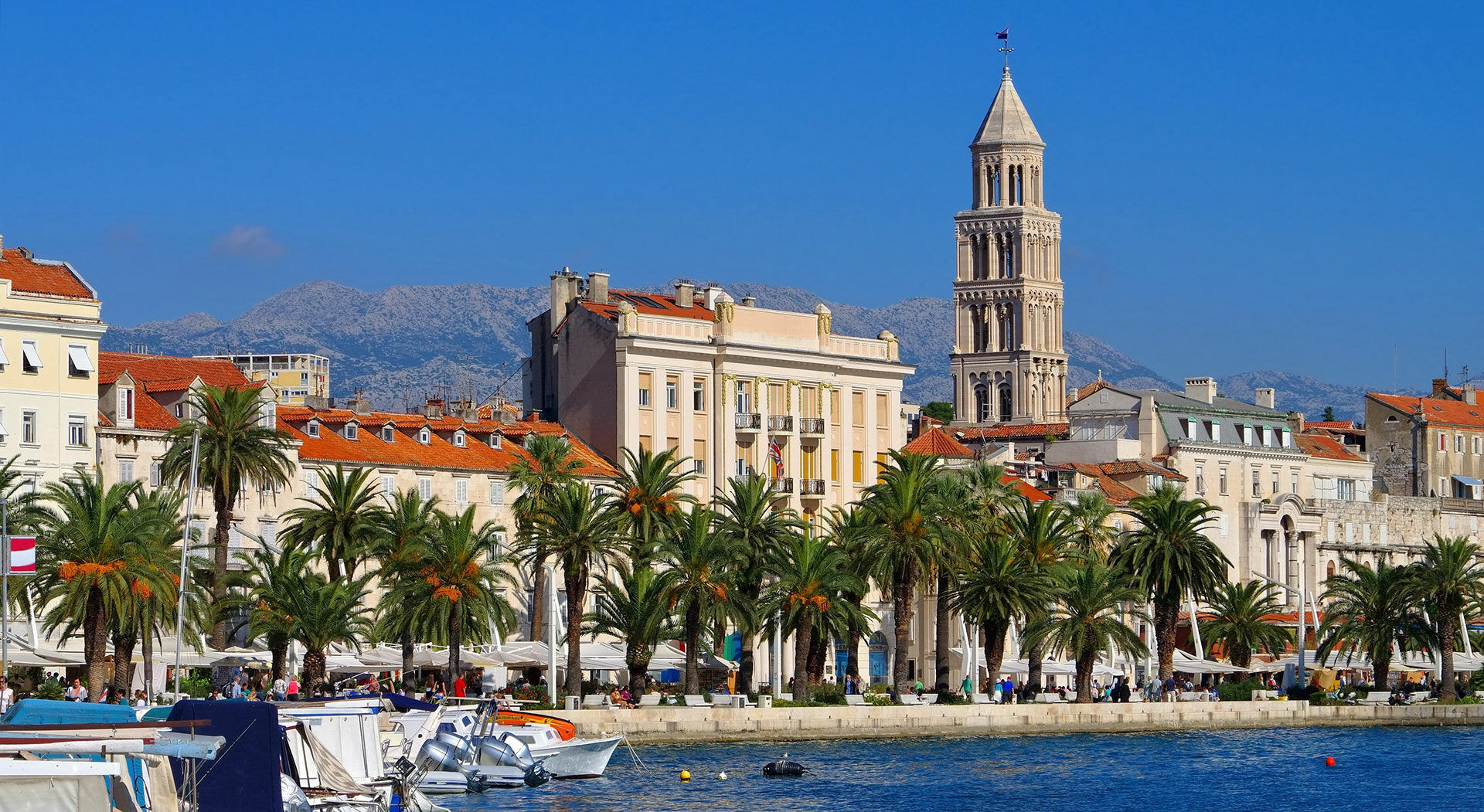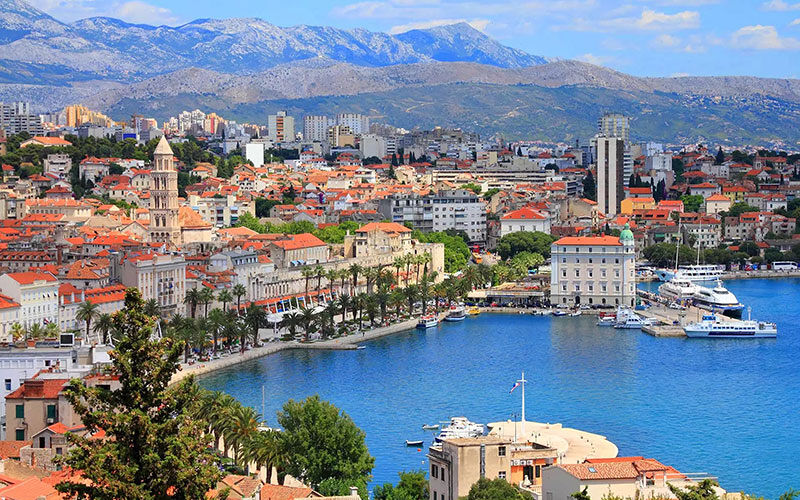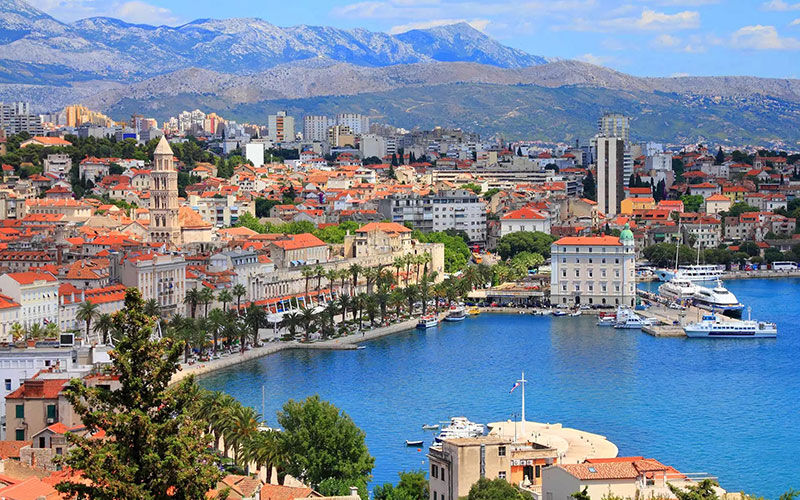 Split sailing guide
A traditional Mediterranean city with a spice of modernity
Enquire now
Pick a route for your perfect sailing holiday
About Split
Split is Croatia's second-largest city with cheerful spirit and rich history. If you ever wondered what a traditional Mediterranean city would look like with a spice of modernity – Split is your place.
When you step foot into the famous Diocletian's Palace, you'll be greeted by numerous bars, restaurants, and shops all of which are thriving amid the old atmospheric walls that form almost half the old town of Split.
To top it off, Split has a unique picturesque backdrop with its dramatic coastal mountains that perfectly compliment the view of the turquoise waters of the Adriatic.
This interesting city is also often seen as a transport hub to the nearby islands with so much to explore, but before you raise sails – take a walk on the renovated marble look Riva (seafront) that gives Split a whole new beauty.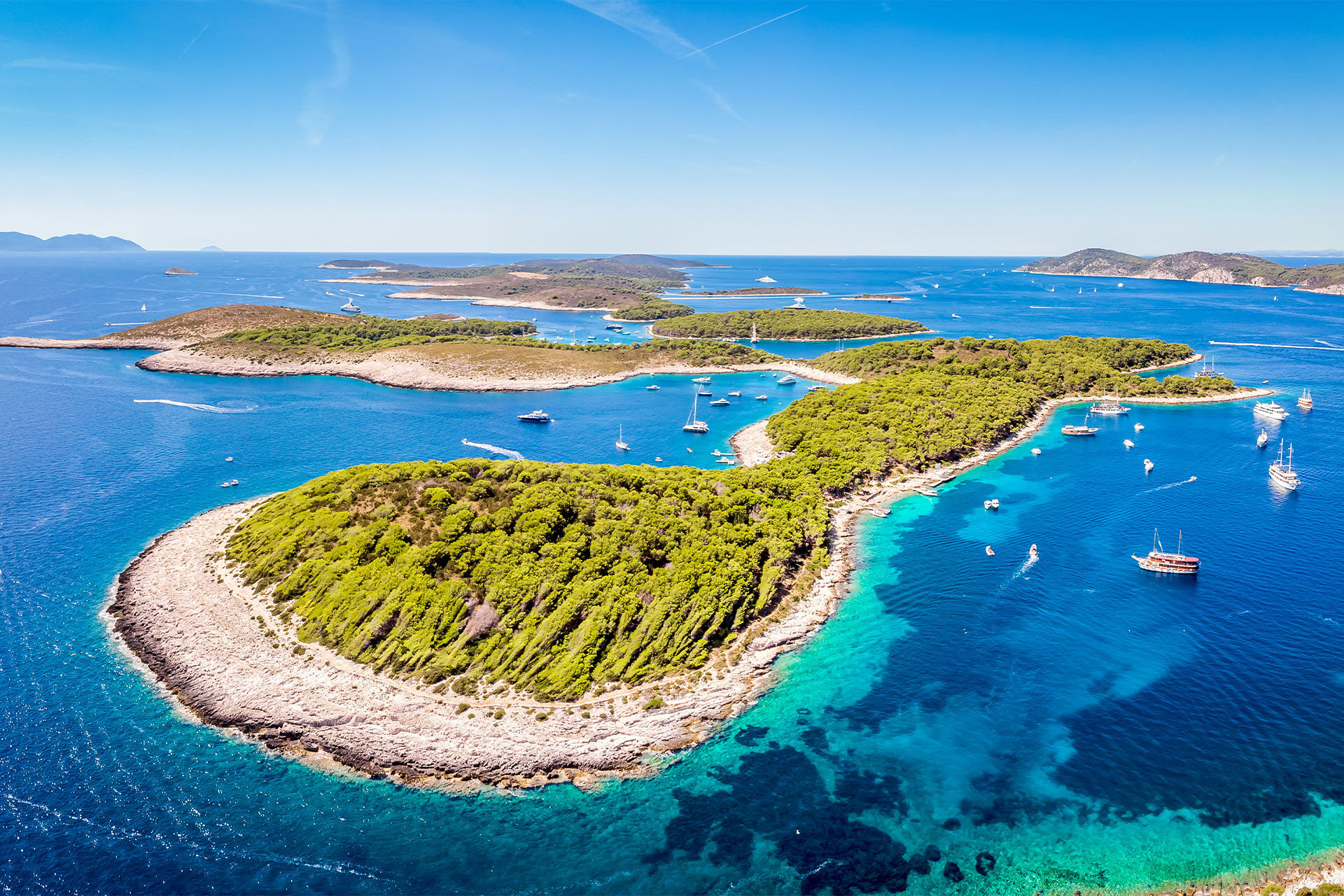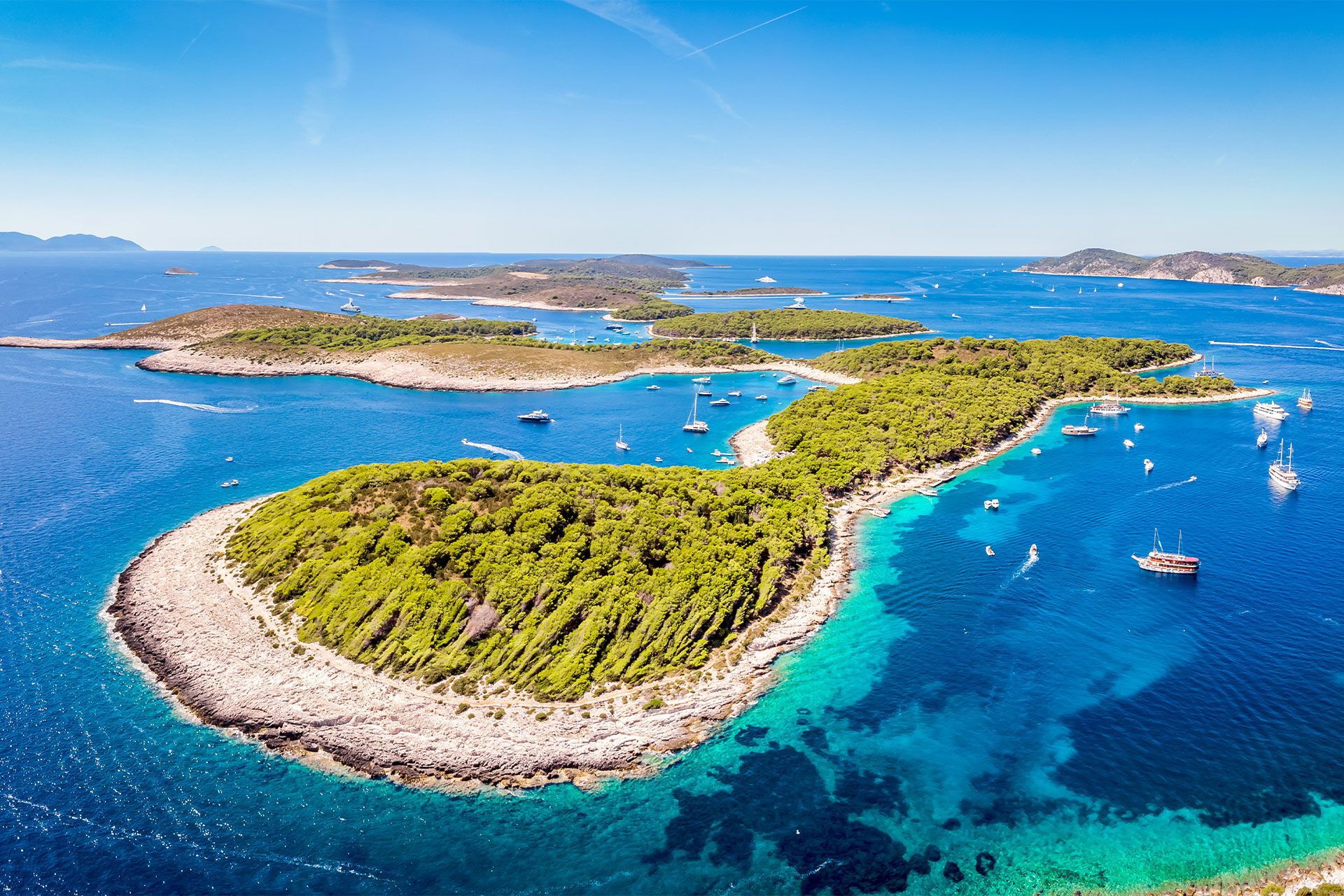 Why is Split area one of the most popular sailing area in the Med?
The Split area offers a perfect combination of natural beauty, convenient location, great sailing conditions, diverse sailing opportunities, and rich history and culture, which makes it one of the most popular sailing areas in the Mediterranean.
Split is located in the central part of the Adriatic Sea, which makes it easy to reach from many other Mediterranean destinations. It is also well connected by air, with Split Airport located just a short distance away.
With over 1,000 islands and islets, there is always a new destination to explore.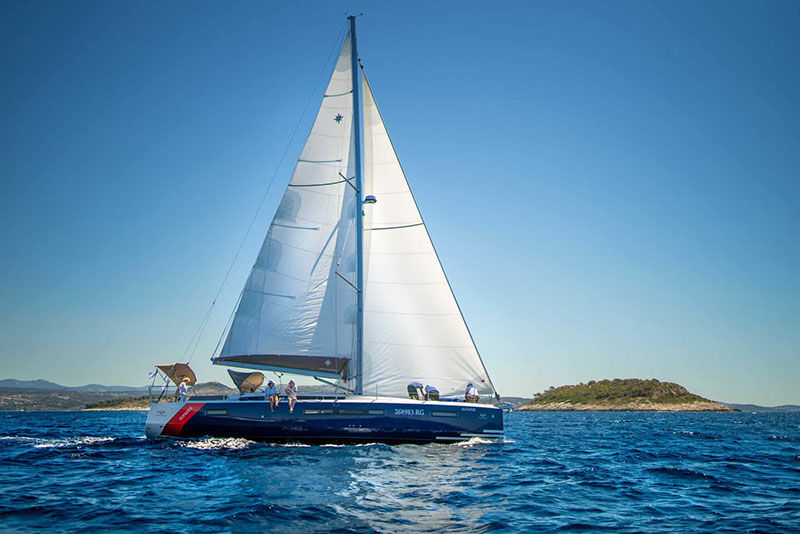 Sailing conditions in Split area
Split area offers excellent sailing conditions, with calm seas, steady winds, and well-marked routes. This makes it an ideal destination for both experienced and novice sailors.
Maestral is a typical summer northwestern wind in the area, and one of those that guarantee a beautiful and stable weather. Maestral is friendly wind for sailors and windsurfing lovers. It brings some refreshment during the great summer heats, and days without it become very hot and unbearable.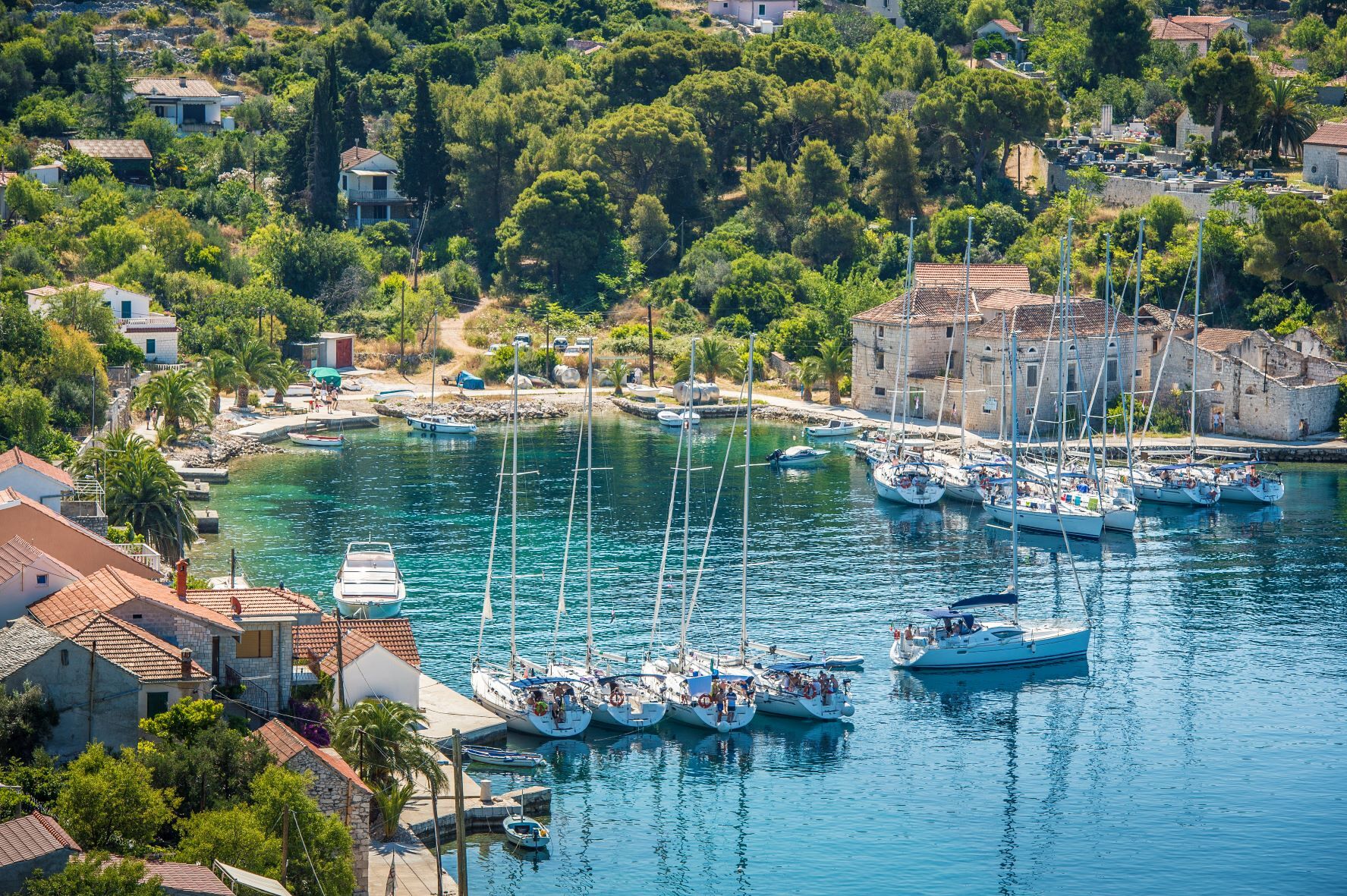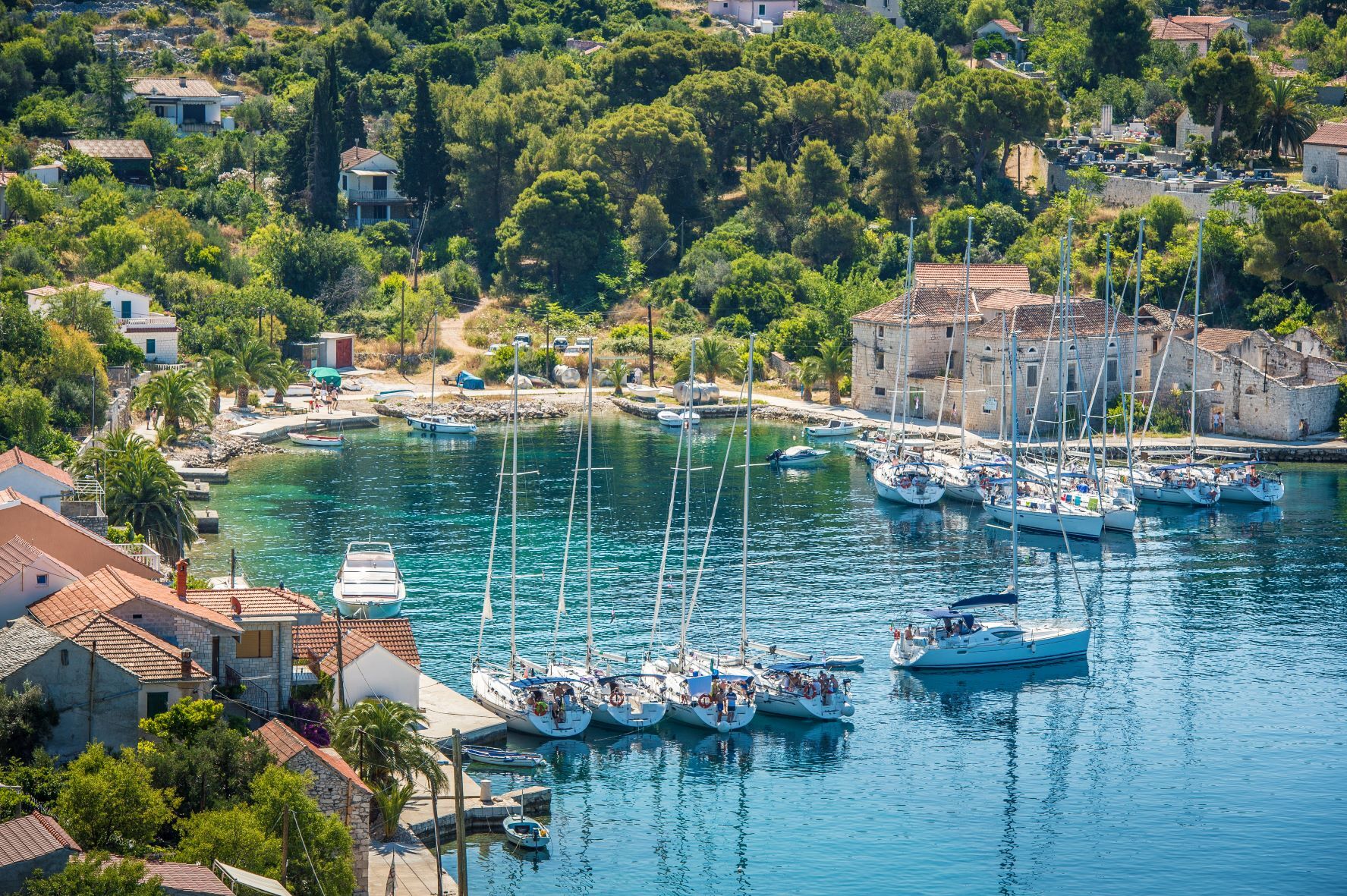 Best mooring locations around Split
ACI Marina Split: This is one of the most popular marinas in the area, located in the heart of Split.
Marina Kastela: This is a modern marina located near the town of Kastela, just a short drive from Split.
Hvar: The town of Hvar is located on the island of Hvar, and it is a popular destination for yachts and sailing boats.
Vis: The island of Vis is a more secluded destination, with fewer tourists and a more laid-back atmosphere.
Brač: The island of Brač is home to several great mooring locations, including Milna and Bol.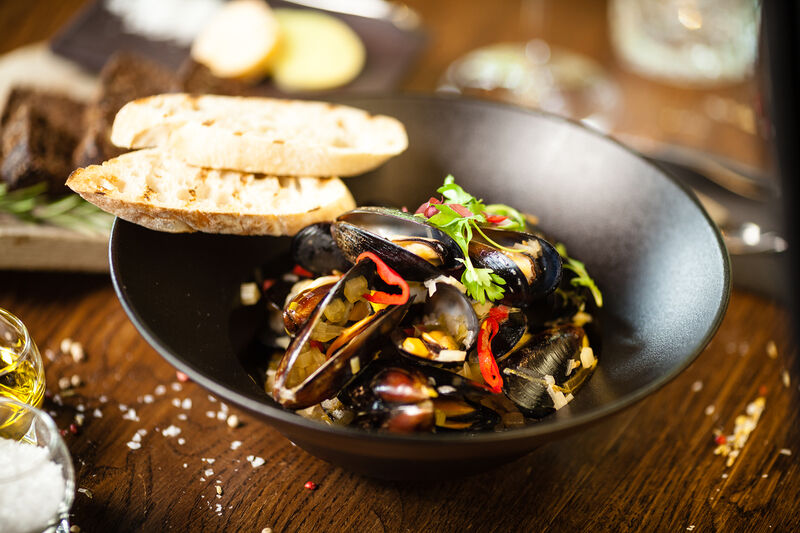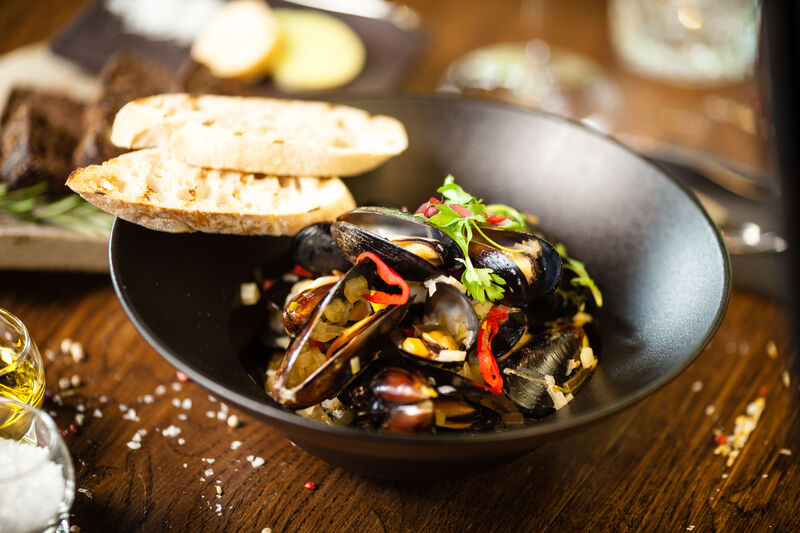 Where to eat in Split?
A Dalmatian menu in Split typically features a lot of fish and seafood, as well as local ingredients like almonds, figs, grapes, and citrus fruits.
Here are some of the best places for Dalmatian food in Split where locals love to go:
Konoba Fetivi – a tasty variety of dishes like black risotto, grilled meat and apple strudel
Ma: Toni – bringing out the best of traditional Dalmatian food in creative new ways.
Konoba Korta – traditional dishes like squid with barley for a reasonable price
Mala Kate – huge portion sizes of Dalmatian favourites like pašticada meat stew and roast lamb at local prices.
Sailing around Split is a great experience because of the stunning scenery of the Dalmatian coast, the crystal-clear waters, and the numerous islands and hidden bays to explore. Split also offers a rich cultural history and delicious Mediterranean cuisine, making it a fantastic destination for any sailing enthusiast.
There are several marinas in Split. The exact number varies, but it is typically around 7-8 marinas in the area.
Two of them are situated in city center.
The sailing time from Split to the island of Vis varies depending on the type of boat and weather conditions. Still, it typically takes around 3-4 hours to cover the distance of approximately 30 nautical miles.
Islands closest to Split are Šolta, Brač and Hvar. Hvar is the largest of the three and is home to vibrant night life and beach parties, while Solta and Ciovo offer quieter and more secluded spots to explore.
To fully experience the beauty and diversity of the islands, it's recommended to plan at least 5-7 days for sailing and exploration.
A Dalmatian menu in Split typically features fresh seafood, grilled meats, and Mediterranean vegetables, typically seasoned with olive oil, garlic, and local herbs as well as local ingredients like almonds, figs, grapes, and citrus fruits.
Both Split and Dubrovnik offer unique experiences. Split has a more urban feel with a lively atmosphere, while Dubrovnik is a well-preserved medieval city with stunning architecture and a more touristy vibe.